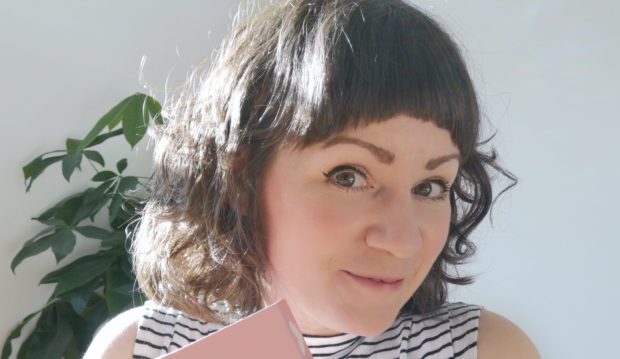 What springs to mind when you picture a tarot reader?
You'd be forgiven for envisaging a mystical fortune teller shuffling mysterious cards – in a bid to predict the future.
She wears a ring on each finger, a collection of strange symbols and dark stones which seem to change colour in the gloom.
The cards hold the key to what lies ahead, and only the tarot reader herself can interpret their meaning.
The reality is somewhat different, according to reiki master and intuitive tarot reader Josie Heslop.
The mum of three, who lives in Aboyne, often finds herself fighting against the stereotype.
And she's even prepared to defend her career in the face of science, in the belief that everyone could benefit from what she deems to be "positive energy".
Having felt drawn towards tarot reading from an early age, Josie abandoned the world of healing for a high-pressure career in retail management.
But after starting a family and relocating from London to Aberdeenshire, the tarot cards found their way back into her life.
From helping people deal with anxiety to interpreting signs from the universe, Josie explains why we all have the power to heal.
Josie Heslop
Contrary to what people think, I'm not a fortune teller.
That isn't what tarot reading or reiki is about. It's more focused on tapping into your energy and discovering what you need to know about your life right now.
It highlights things that need to change; it's a tour of your own personal growth.
Sometimes people come to me and I'll ask if there's a certain area which they require guidance in. They want to know what's going to happen in the future – it doesn't work like that though.
I can't tell you when you're going to meet the love of your life.
A lot of people don't understand signs from the universe, I am the middle man, I translate those signs through the tarot cards.
What do I mean when I talk about energy? Some people call it vibes. Imagine everything is made from energy and vibrates at a certain frequency.
That vibration can change through stress, for example, or during difficult patches in your life. It can be impacted by negative people as well.
I've always been drawn to tarot reading. I wanted my own pack of cards as a kid. My dad said absolutely not, so I wasn't allowed to have tarot cards.
That didn't stop me, I made my own instead. Every Sunday I would ritually do these cards. But the years passed, the cards got pushed aside.
I went to university and started a career in retail management. I used to work in retail head offices, looking at trends and sales. But that came to a close once I started a family.
I remember it was 2015, and my brother was given three months to live. My dad started looking at different ways he could help him, and that's how he came across reiki.
My brother is still with us today, and my dad recommended reiki to me. He thought I could benefit from it maybe, because life could get quite stressful with the kids, etc.
As soon as I was attuned to reiki, it started to fit back together. Once I got a deck of tarot cards, it felt so natural.
Reiki can be a way of energy healing. I don't touch the person at all, I'm an inch or two away and I scan through the body. I make sure the energy is flowing, almost like an electrical circuit.
The treatment takes one hour; it's mostly women that I see – or men who are sent by their wives.
I am quite intuitive, I get quite a lot of visions. I see different animals, or I see people curled up in a ball.
It's amazing when I feed back to the client, because it makes total sense to them. It's mind blowing.
The majority of my tarot readings are done remotely, so I don't need the person in the room. I also do distance reiki with people around the world.
I enjoy giving people guidance, especially when they feel lost and they aren't sure which way to go.
I love inspiring people to try something new and follow a different path.
I think almost everyone should have the ability to self-heal.
I ask people to come along and try it, particularly friends who work in science. I take it back to the big bang theory.
You believe the whole universe suddenly appeared from an explosion? So why not this?
Until you try it, you won't know.
It is so different for each person. I would encourage any cynics to have a healing.
I don't want to say I can heal massive trauma. But if you've got aches and pains? Well, reiki can definitely help.