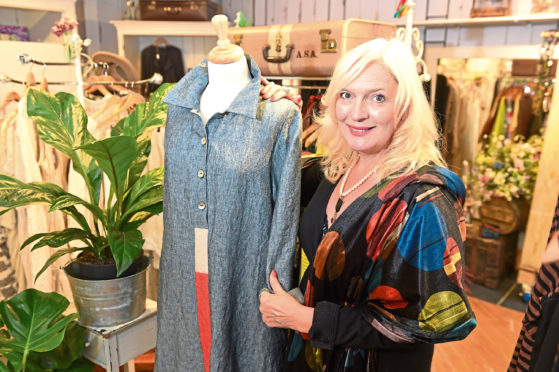 What Maggie Blyth doesn't know about fashion isn't worth knowing in the first place.
From her kingdom on Union Street in Inverness, she unearths treasures for those on the hunt for an outfit in the Highland capital.
It's a long way from her humble origins at a knitwear shop in Beauly, and even further still from her role as a merchandiser for a high street brand.
Maggie is quick to correct on the fashion front, however, and dismisses the word almost instantly.
"Fashion is for 16-year-olds," she says, with a gravelly laugh.
"I don't sell fashion, I sell a sense of style."
Style Maggie certainly has, from her vintage black Ghost dress to versatile cover-up pieces.
She may be approaching her 60th birthday, but Maggie believes that age should not be a barrier to enjoying "funky" clothes.
For many of us, our style has dramatically changed during lockdown, with smart trousers swapped for loungewear.
Alongside wearing clothes for comfort when working from home, we're also delving into the back of our wardrobes.
Shopping sustainably is now at the forefront of our minds, and not just because we may struggle to visit our old high street haunts.
From re-purposing to sending old outfits to the tailor, the next generation is beginning to see the value in vintage.
Second-hand items are attracting high bids on ebay – and clothes with a St Michael's label are increasingly sought after.
Oxfam is also encouraging people to participate in second-hand September, and shop only second-hand for 30 days or more.
Do we have something to learn from those who wore the label first time round, the older generation who are often overlooked by fashion giants?
We spoke to four women over the age of 50 who have a love of clothes, and discovered some surprising style secrets.
Maggie Blyth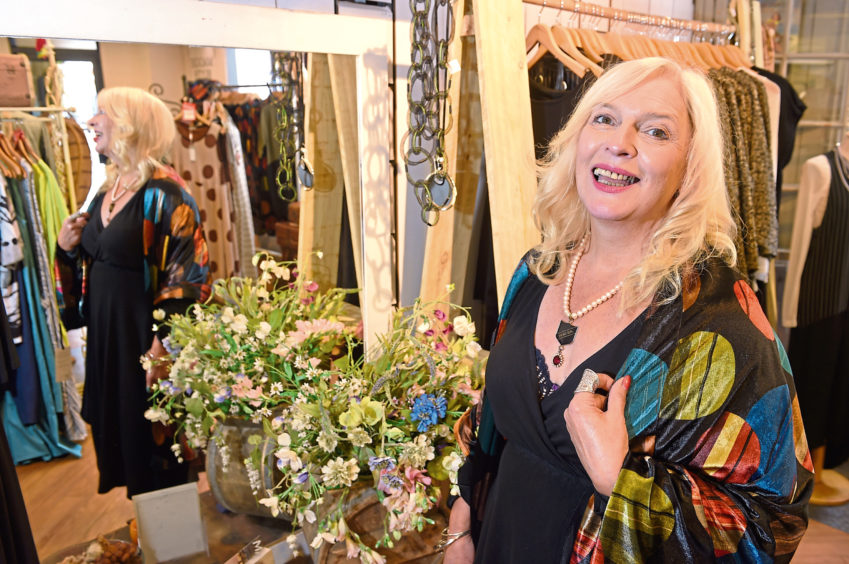 Maggie believes her passion for clothes stems from childhood, when she spent hours dressing up in her mum's old outfits.
But despite a love of style, she went on to study history at university.
"I wanted to go to art college, but in those days people didn't think there was a future in art," she says.
"You did as your parents said, so off I went to university.
"I've always loved clothes, though. I had this big dressing-up box filled with dresses from my mum and granny.
"In the early Eighties, I ended up working at the flagship Principles store on Princes Street in Edinburgh.
"I worked for them for years, opening stores and merchandising."
Maggie briefly left the retail industry behind to do a post-graduate degree in human resources.
"I got married and moved to the Highlands, there just wasn't work available," she says.
"So I phoned up Burton and they found work for me."
After having children, Maggie worked with Lynda Usher who specialised in knitwear.
"It was this tiny little shop in Beauly, but yarn was getting replaced by linen," recalls Maggie.
She took over in 2004 and has remained in the clothing industry ever since.
But with a big birthday approaching, what are Maggie's thoughts on the world of style?
"I've always worn whatever I wanted," she says.
"I used to buy clothes from charity shops and revamp them as a student.
"I have an independent sense of style, I think you should adapt clothes to suit your age and build.
"It's the feel of clothes, the textures and what you can do with them.
"Clothes are wearable art.
"My wardrobe used to be bursting at the seams. There's only so many black dresses one woman can have, I keep saying that.
"There's one black lace dress that I adore, it's my favourite piece.
"Plus a vintage black dress which fits me intermittently. I've had it for decades, it's my ultimate piece.
"I could never part with either of those."
Although the average age of Maggie's customers is 55-75, her daughters also wear the designs.
"I don't want to look like my daughter or dress like my mother," says Maggie.
"But we aren't exclusively for older people and I don't think clothes need to be ageist.
"I would like to think the next generation are waking up to brands that are well made and well tailored.
"I don't think the range for older women is improving, though, it's actually getting worse.
"There's nothing out there for older women, we don't want to be wearing some horrible bodycon thing.
"For women my age, it is about style. You can have style.
"Drop the concept of fashion, it isn't pertinent.
"I'm not a believer in keeping for best; rock up to Tesco and wear your best outfit on a Wednesday.
"I think clothes are a huge ego boost, and equally they can make you feel miserable.
"Your outfit goes a long way to how other people perceive you, you are wearing your personality.
"I'm sure people will disagree with me, but clothes are hugely important."
Beverley Tricker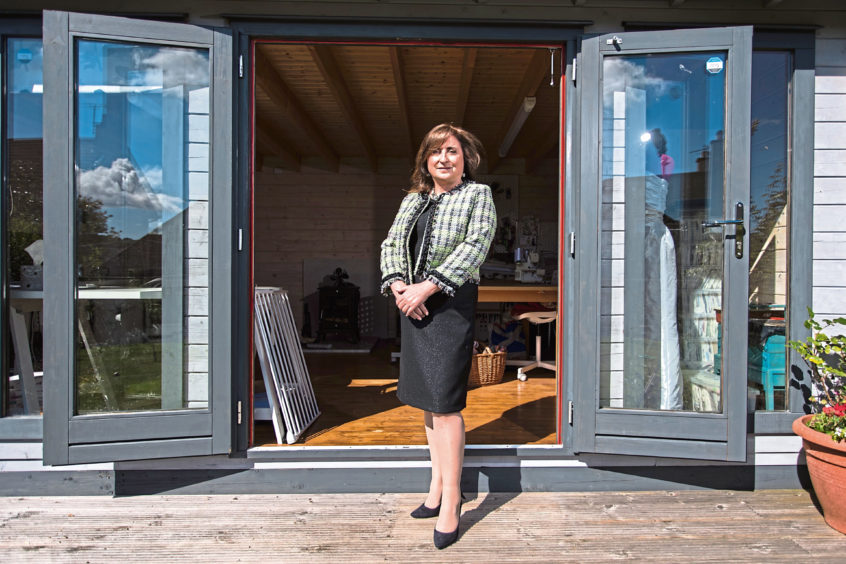 Beverley Tricker is singing from the same hymn sheet, having previously dressed for work in the PR industry.
From important meetings and running her own business, Beverley had "workwear armour" to enable her to feel ready for the week ahead.
She's now pining for her work wardrobe, as she is based in a home office in the garden since lockdown commenced.
Beverley also runs her own bridalwear business, specialising in outfits which pay homage to the likes of Audrey Hepburn, Marilyn Monroe and Rita Hayworth.
"My love of clothes stems from a love of fabric," says Beverley.
"It started when I was seven years old, my mum and dad got me a toy sewing machine for Christmas.
"I cried all day because I wanted to use a big sewing machine, and my mum let me get to work.
"I had a very well-dressed dolls collection and now I make all my own clothes.
"I once read a piece of advice – dress for the job you want, not the job you're in.
"So I had quite a good work wardrobe, particularly in the Eighties when there was a tailored look.
"To this day I love a classic look with a good silhouette. Simple but well cut, you can define that as you get older.
"I also love colour and patterns.
"I really miss my work wardrobe with working from home. There doesn't seem much point in wearing a suit and heels to walk to the end of the garden.
"I've got a total love of shoes after decades of wearing heels every day to work.
"Some people in my life have no idea that I'm 5ft two and a half, because they've never seen me without four-inch heels on."
Beverley admits to having a rather full wardrobe, and makes a new outfit every time she has to deliver a pitch at work.
"I have a whole wardrobe of things I can't bear to part with," she says.
"When I love my outfit, I feel ready to take on the world."
Rosee Elliot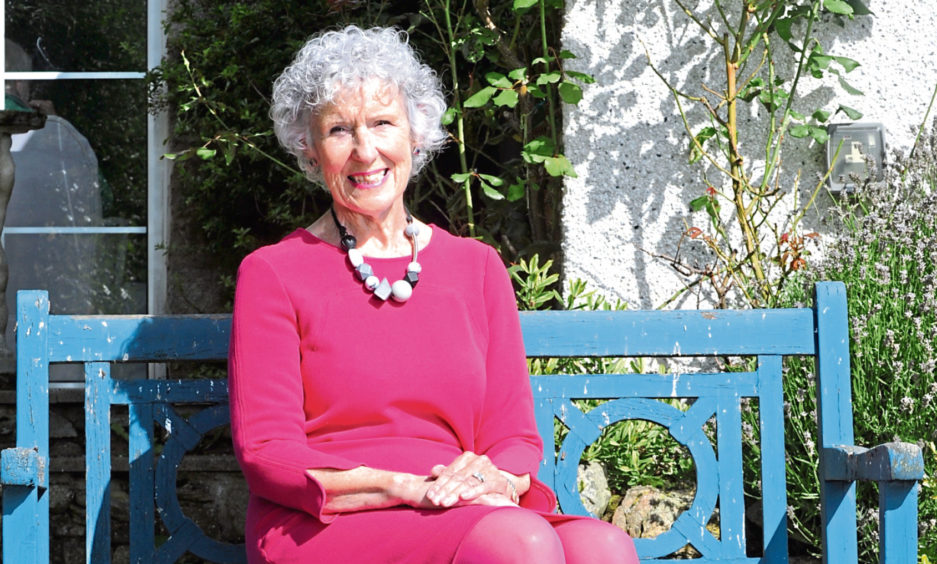 With her stylish cropped hairstyle and signature colours, Rosee Elliot is the epitome of glam.
She may be turning 70 this year, but that doesn't mean she's ready for a sensible cardigan and slippers.
Indeed, the former head teacher helps dozens of women across Grampian feel more confident thanks to her job as an image consultant and personal stylist.
Rosee's love of bright colours drew many compliments from her pupils in Banchory, and she now works for House of Colour from her home at Strachan.
She believes that finding your style is the key to feeling confident.
"My mum was very fashionable and so was my granny," said Rosee.
"I've always known what I like in clothes.
"I'm 5ft one and a half, so dressing to suit my shape is really important.
"I wore tailor-made jackets when I was a head teacher because they fit me perfectly.
"I think if you look good in an outfit, you automatically feel good."
Rosee helps clients create a capsule wardrobe, and encourages people to wear what they already have.
"You tend to wear 20% of your wardrobe 80% of the time, because it's easy," she said.
"What a waste; you should be emptying out your wardrobe and compiling new looks.
"When it comes to fashion, however, well, there's only so much fashion you can do at my age.
"I'm 70 in November. No matter what the fashion houses bring out, I feel like I've seen it all before."
Rosee believes it's high time the fashion industry started catering for older customers.
"The fashion industry must think young people have money in their pocket," said Rosee.
"It's us silver surfers who have the disposable income, we should be the target audience but we aren't.
"You should be able to stand up and stand out, no matter what your age."
Maureen Cruickshank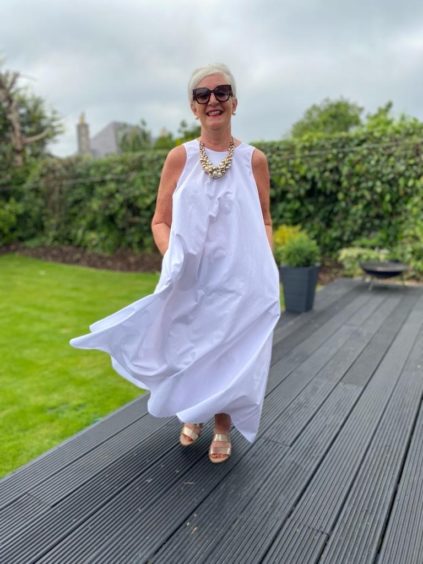 Maureen Cruickshank couldn't agree more, having recently celebrated her 60th birthday.
She is proud of her glamorous grey locks, and thinks the fashion industry ignores her age group.
"The transition for me to go grey was an easy decision," says Maureen.
"It was the perfect way to end expensive visits to the hairdresser. It became fashionable to have a silver mane.
"My love of clothes started at an early age. I can remember dressing up in my mum's high heels and dresses, I longed to be grown up.
"When I started working, I invested in a sewing machine. Most Saturday nights I would go out wearing a new outfit that I had made that week."
Maureen's top tip is well-fitted underwear and investment pieces.
"When I feel like I have nothing to wear, I pull out a black dress; dress it up with a nice scarf, brooch or necklace. Charity shops are great for accessories," she says.
"Invest in a designer pair of sunglasses – I wear them in summer and winter.
"I also adore my Burberry equestrian-style wellies; I almost love it when it rains, so I can wear them.
"Most brands target a younger market.
"What they seem to forget is the over-60s are one of the most powerful consumer groups in the UK.
"When you reach a certain age, it's more about style than fashion.
"You have developed your own personal style, you know exactly what you feel comfortable in and what suits you.
"I think designers could do a better job of creating clothes for older women based on lifestyle, not age."