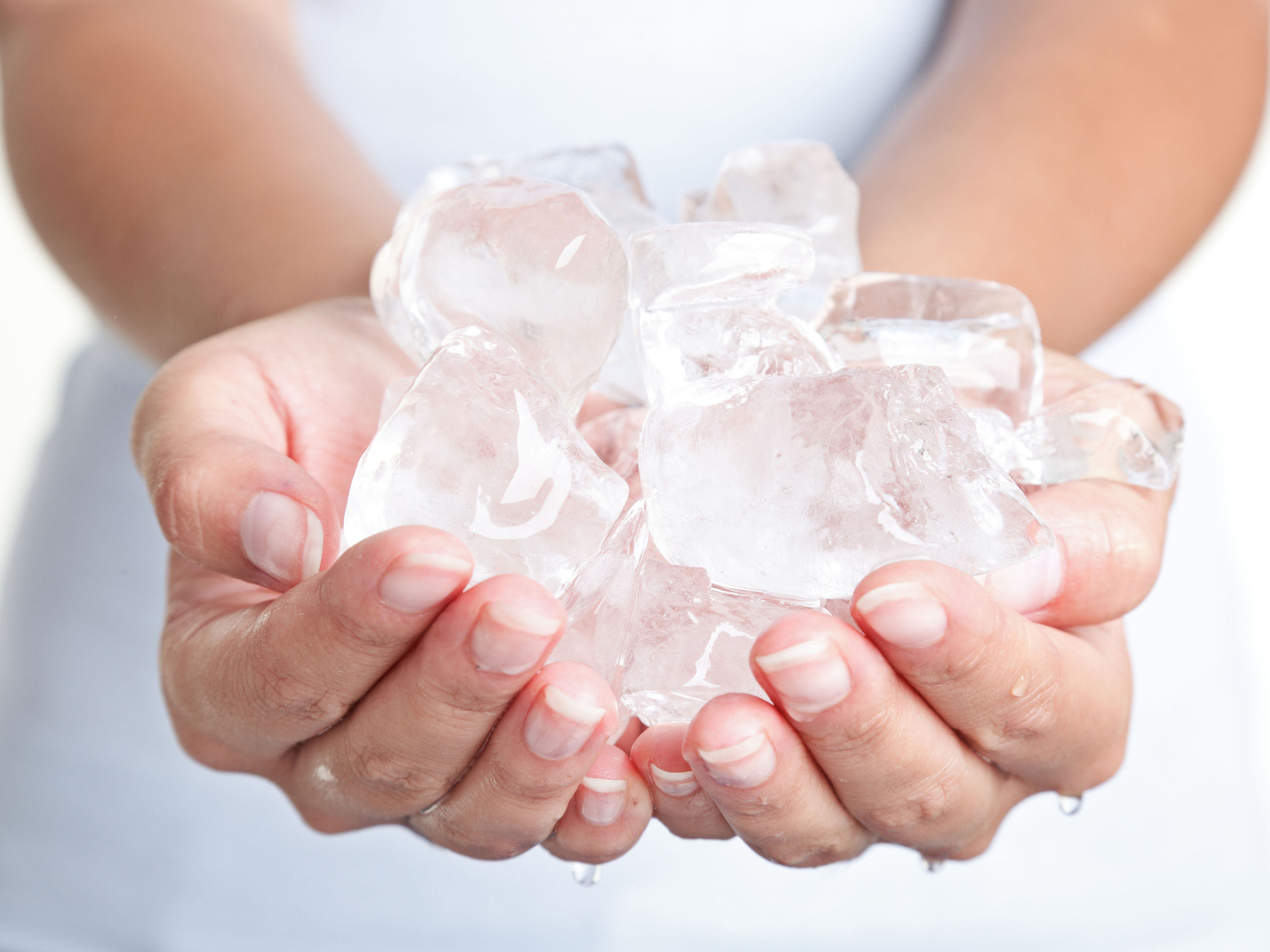 As the Ice Bucket Challenge raises awareness and money for charity, Nel Staveley discovers it can actually be good for you too
Pretty much everyone's at it.
From David Beckham and George W. Bush, to friends and family on Facebook, it seems the Ice Bucket Challenge has taken the world by storm.
It may be a matter of minutes until you get nominated, and as it's all for a good cause – raising much-needed cash for Amyotrophic Lateral Sclerosis (ALS), the US charity for motor neurone sufferers – it's hard to decline, unless you're Barack Obama, of course. So if and when you do, chill out and join in – the benefits are plentiful…
BOOST THE CALORIE BURN
If you jump into a cold shower, your body instantly works to get it back up to its normal temperature – during this work, your metabolism can increase by up to 550% of its resting level, burning calories in the process. Drinking cold water is thought to have a similar effect, so if you don't want to be under icy water, at least put it in you.
GIVE YOURSELF A GLOW
Hot water strips your skin of essential oils, but cold water does the opposite. It also gives you a healthy glow, by encouraging blood to rush to the skin's surface. Contrary to popular belief, it doesn't actually make pores smaller – that's all set in your genes – but two out of three ain't bad.
SHINE ON
It takes a brave soul to wash their hair in cold water, but also a sensible and shiny one. Cold water makes the cuticles of your hair lie flatter, and this, in turn, reflects more light.
WAKE UP
Cold water activates sensors just under our skin, which then increase our heart rate and send a surge of adrenalin, giving you that jittery (in a good way), alive sensation. Splash your face with cold water in the morning to give yourself that get-up-and-go feeling.
BE HAPPY
Ice-cream is scientifically proven, by neuroscientists at the Institute of Psychiatry in London, to make people happy, stimulating the orbitofrontal cortex (or 'enjoyment bit') of the brain. It is veering a little off track, but if ice-cream can make you happy, then we'll wager ice-water can too. (Or just have an ice-cream, obviously).
EASE THE PAIN
Adrenaline caused by immersing parts of your body in cold water not only makes you feel more alive, it makes you more pain-free, by cleverly distracting the brain from niggling aches.
The effect can last longer-term too; rugby-player style ice baths work by reducing blood flow to the muscles, then as soon as the muscles are taken out of the cold, letting them fill up with new, less lactic acid-y blood. So if you've been doing lots of sit-ups and playing sport, give it a whirl.
IGNITE YOUR IMMUNE SYSTEM
A few years ago, a German study revealed people who showered for two minutes in cold water developed fewer colds than those who took a hot shower. Why? Because the mild stress makes your immune system think it should be doing something, and gives it a mini 'workout'.
This theory is backed up by Czech scientists who once discovered those who immersed themselves in cold water three times a week had a much higher level of white blood cells (the anti-infection ones) than those who didn't.
HOT UP THE HORMONES
Forget all that nonsense about things 'hotting up' – you need to be cooling it down. Being in cold water is thought to improve levels of the 'sex' hormones testosterone (men) and oestrogen (women).