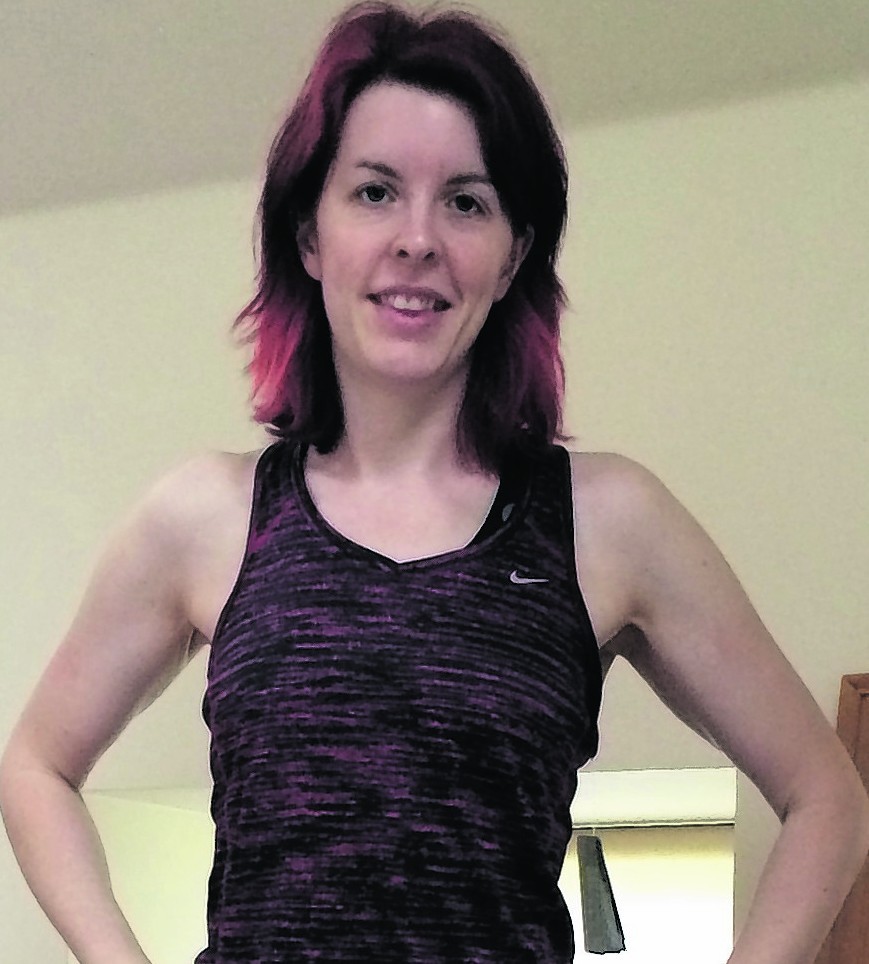 An Aberdeen doctor was so impressed by a weight-loss programme at a private health and rejuvenation clinic in the city that she resolved to work there.
And now Dr Joanna Green is seeing the benefits of the Temple Medical programme personally, having shed more than four-and-a-half stone – three stone of that on the programme.
Dr Green, who lives near Tarves, Aberdeenshire, said it was a chance encounter with Dr Sam Robson, founder of Temple Medical, that proved to be the catalyst to a life-changing decision.
"I have had a weight problem all my life," she said. "I've been a very typical yo-yo dieter in that I could always lose weight, but never keep it off.
"I met Sam when she was my GP appraiser whilst I worked for a medical group and on learning about her weight loss programme at Temple, I decided to see for myself whether it worked.
"Weight loss management in the NHS has been of great interest for me for many years and Sam gave me the opportunity to discover more about the programme.
"After starting the programme I decided that I absolutely wanted to join the clinic and help others on their weight loss journeys.
"Last year I managed to lose around 4.5 stone – I lost around 1.5 stone on my own and the other three stone on the weight-loss programme at Temple over 16 weeks."
And the weight loss regime has created another passion for Dr Green as she now regularly pounds the pavements, both to keep fit and keep her weight at bay.
"I decided to run the Edinburgh Marathon this year in aid of Mercy Ships. I feel they are an incredible charity doing great work. I also saw this as a great opportunity to help keep me fit and keep my weight under control.
"I signed up to do the marathon having never run before! I bought my first pair of running shoes and downloaded the Couch to 5k¹app on my phone.
"On completing that I went on to do the 5k to 10k¹app and then the 10k to 21k app. I successfully ran the Beast of Banchory last year, the 10k MoRun in Edinburgh last year, the Garioch half marathon in March, the Balmoral 10k in April and continued on my training for the Edinburgh Marathon.
"Last month I completed the marathon despite the very windy conditions in four hours and 59 minutes raising £560 for Mercy Ships so far. I am absolutely thrilled as I never could have done this at my previous weight and feel I have finally left the chubby, lazy part of me behind for good.
"I have now entered the ballot for next year's London Marathon and will run the Beast of Banchory later this year.
"Working in the clinic has been an absolutely fantastic experience as it is a complete joy to watch people achieve what they never thought was possible.
"What many people don't realise is the psychological journey losing a lot of weight involves and they only see the physical. It empowers people and enables them to free themselves from their preconceived ideas about who they and society think they are and are capable of."
Dr Robson said: "Jo has been a fantastic addition to our team and is a testament to the effectiveness of the programme. Because she has been through it all she can give our clients a first-hand account of how they can achieve great things with it."
Alevere is a highly effective medically supervised weight reduction programme, including body contouring, and does not involve surgery.
The principles of Alevere therapy have been developed by medical doctors with detailed attention to optimising the body's chemistry for rapid, effective and continuous breakdown of stored body fat while preserving the body's muscle tissue and preventing suppression of the body's metabolic rate during the weight loss.
This unique medical treatment programme not only enables you to achieve your ideal weight reliably and predictably, but also to stabilise it at that new level. At the same time, without any surgery, it will reshape and contour your body, improving the firmness, elasticity and tightness of your skin.
The average weight loss is about three to four stones over a three-month period. Many patients lose significantly more.
Dr Robson has been running a weight loss programme at Temple Medical for three years, and in that time has helped hundreds of people from all over Scotland to lose weight and keep it off.