It has been almost 50 years since Norma Kenmure first stepped foot in the family home at Number 27, and one could not blame her for staying put all this time.
From memories with her late husband, cardiac consultant Alasdair, who passed away 22 years ago, to lunch parties with friends – she has been incredibly happy at Deeview Road South.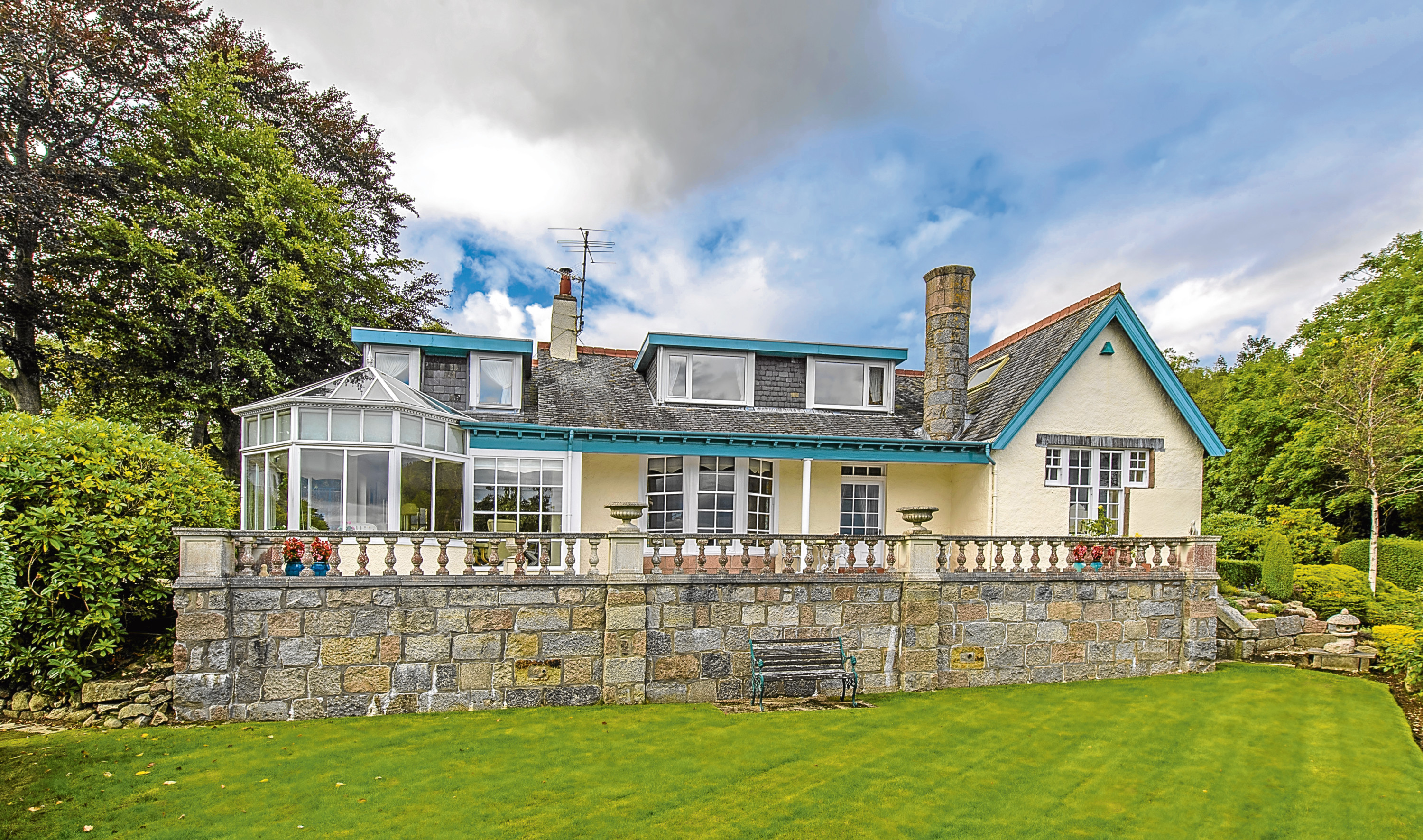 The five-bedroom late Victorian villa is tucked away down past the old railway track in Cults and offers panoramic views over the River Dee and surrounding valley.
The rusty colours of Autumn are currently displayed in all their glory, and Norma can usually be found quietly drinking in the views from the spectacular sun lounge.
The fact she chose to stay put on her own since Alasdair's death perhaps demonstrates the power of Number 27, a one-off family home with history and the feeling of seclusion.
Norma has made the difficult decision to sell up and move closer to her grandchildren in Edinburgh, but she will be leaving with a lifetime of memories.
The family originally moved from Glasgow when Alasdair was offered a position at Aberdeen Royal Infirmary, where he went on to set up the hospital's first coronary care unit.
"He worked some very long hours so our home was a refuge for him, we used to sit in the sun lounge with a bottle of wine and watch the sun go down," said Norma.
"Our three children understood why I stayed here after he died, my son still refers to the place as home and my five grandchildren love it here.
"It was Alasdair who viewed it for the first time and he was taken with it immediately.
"Houses in Aberdeen at the time seemed to have three bedrooms or eight, there was no happy medium until we came here.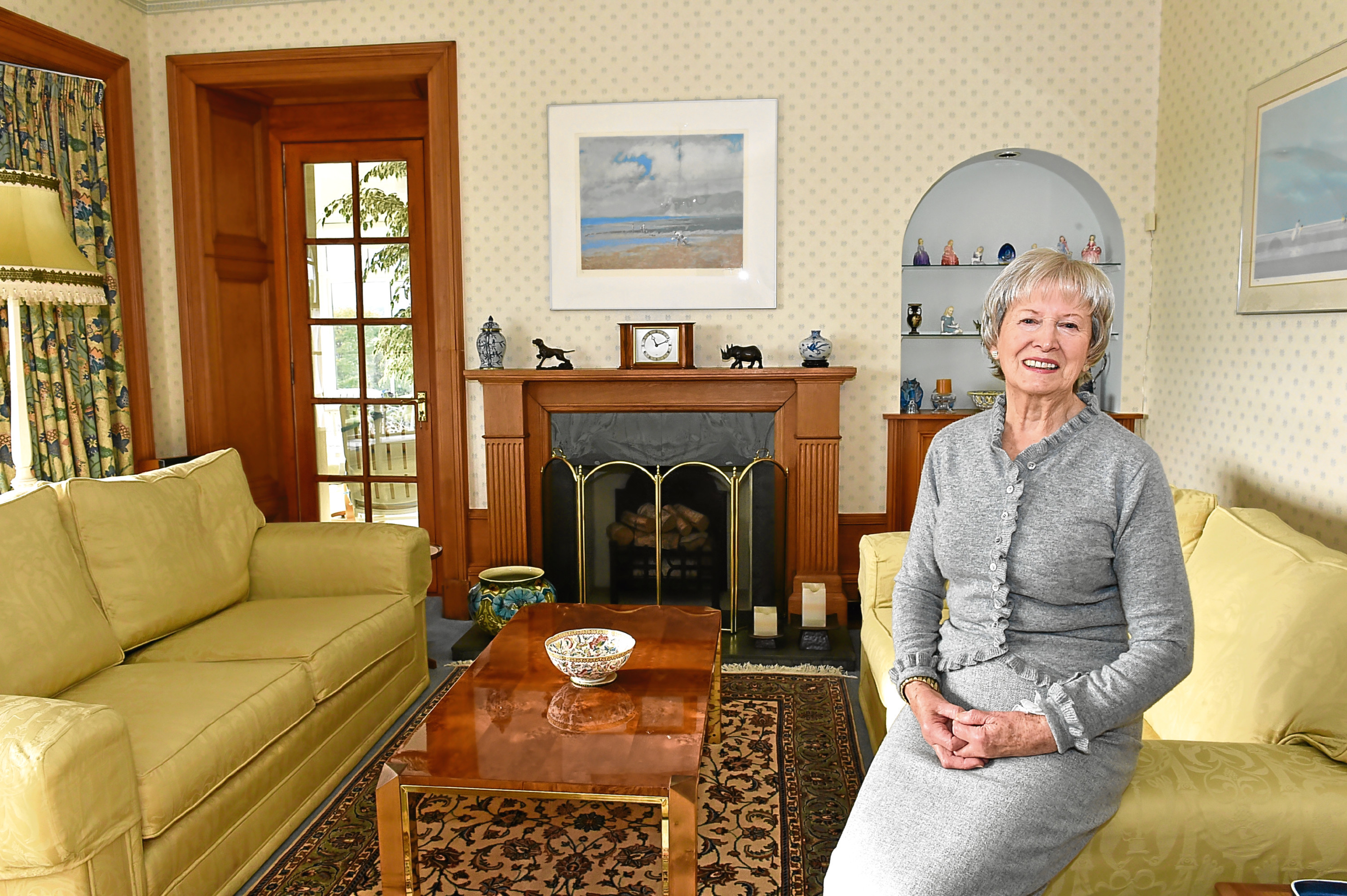 "It dates back to circa 1889 and we wanted to keep the character, I think we are only the fifth owners in its lifetime
"I know some people choose to move around a lot but part of the charm of Number 27 is its past, the second set of owners moved here in 1901."
There is a wonderful mix of old and new and period features include original finished woodwork and double-height skirting boards.
From the moment you walk into the impressive entrance hall there is a wonderful sense of tranquillity, but also of times gone by.
The dining kitchen features painted handcrafted base and wall cabinets incorporating a centre island and glass fronted dresser unit.
Granite work surfaces and limestone floor tiles complete the look whilst built in appliances include a Bosch hob, oven, combination grill and dishwasher.
"We revamped the kitchen, part of it used to be where the maid slept and previous owners cooked from the scullery," said Norma.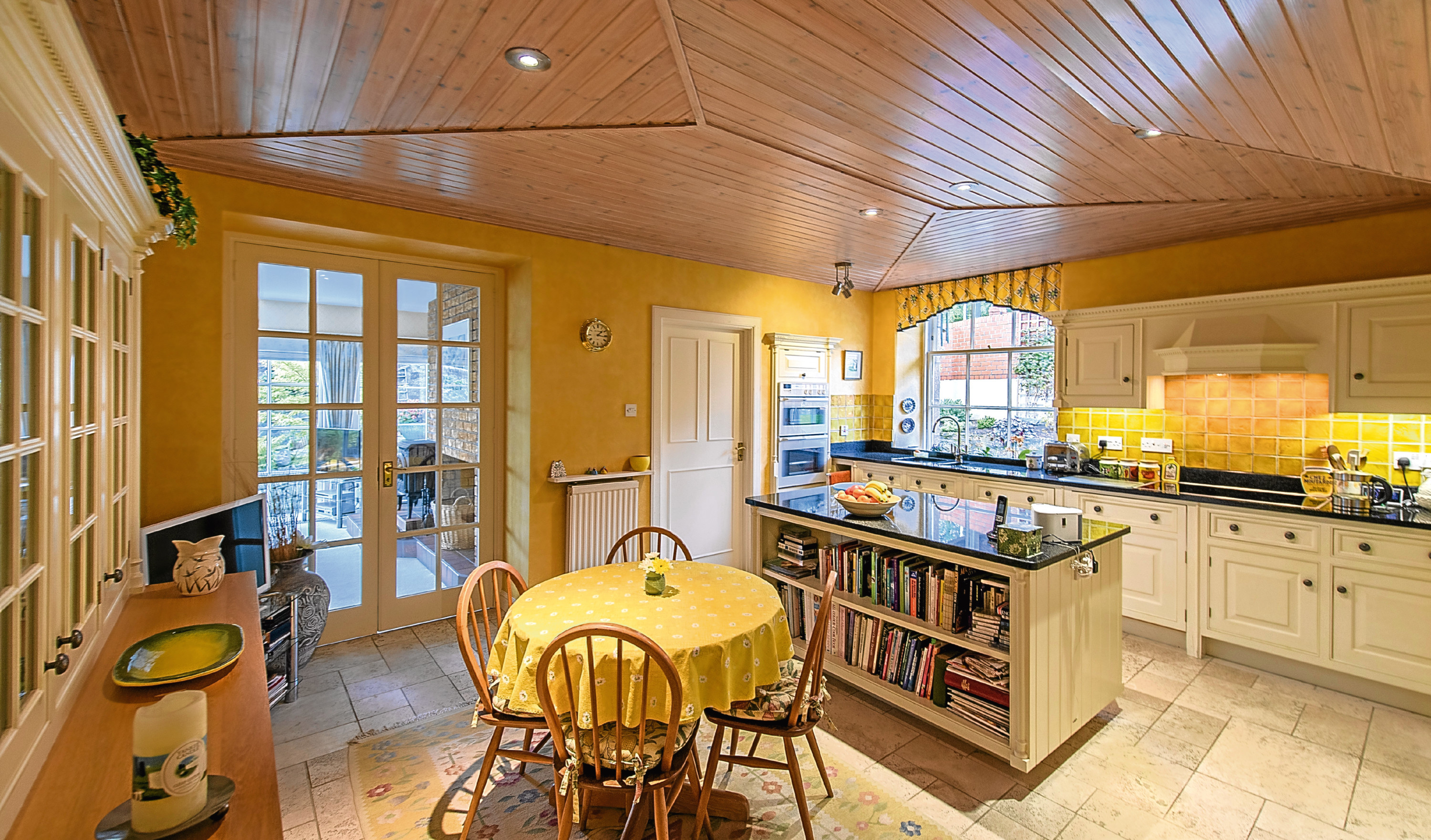 "We opened up the space again and over the years we've put together plenty of meals and held lunch parties there, it has been very practical."
There is also a laundry room whilst French doors from the kitchen lead into the heart of the home.
The sun lounge was built 25 years ago and is architect-designed, making the very most of the beautiful south-facing views.
Norma's favourite time of year is spring and autumn when the foliage comes to life before slowly shedding in time for winter.
A wood-burning stove set within a brick fireplace means this room can be used all year round and it makes for an excellent entertaining space.
"I have friends of 40 years and we gather in this room for luncheons, it comes in very handy due to the proximity to the dining room where I set up a buffet," said Norma.
"I was a shiatsu practitioner before retirement and many of my patients found this room very calming."
The dining room has an 18-pane window but guests can also recline in the drawing room which, again, boasts fabulous views.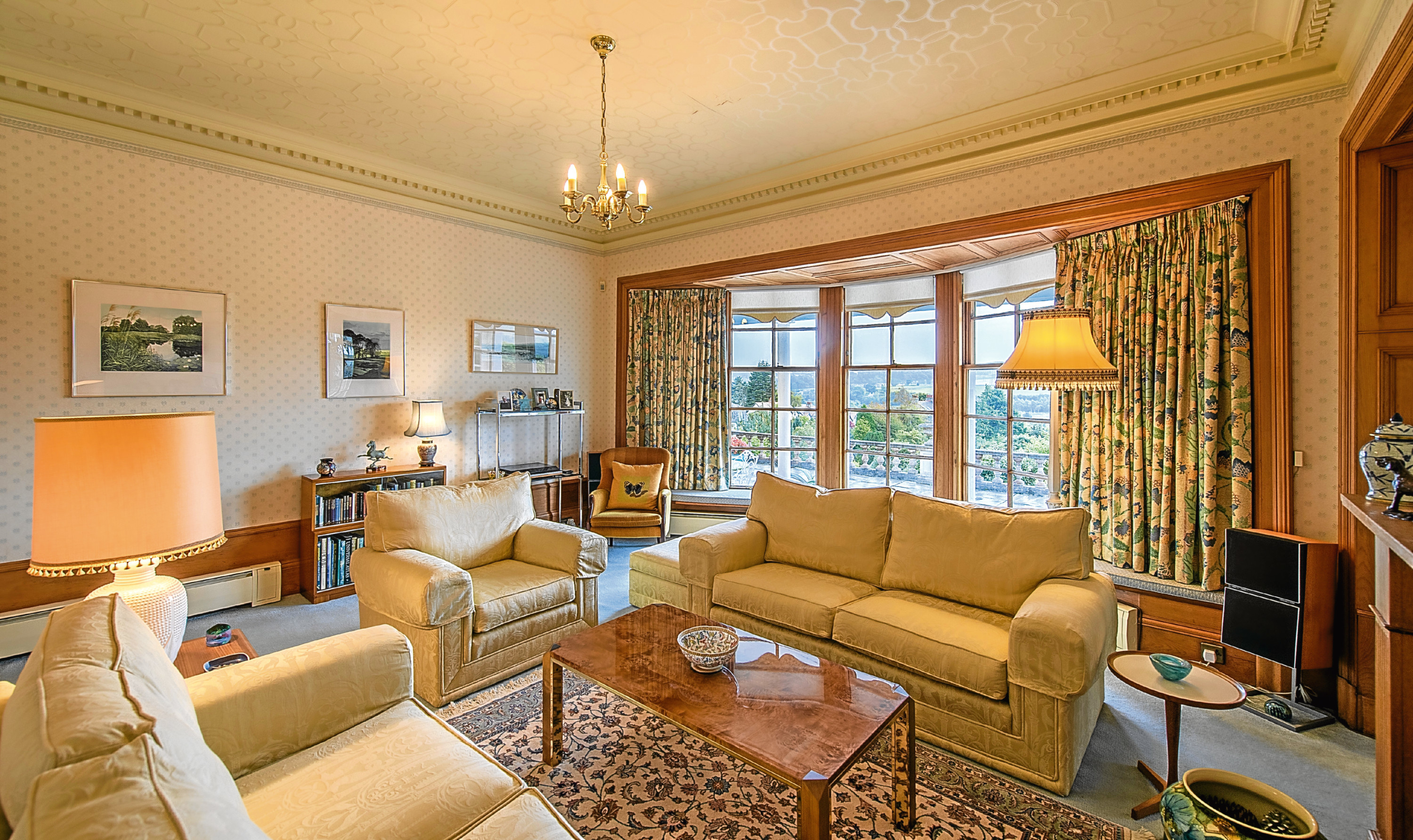 Two bedrooms can be found downstairs, and one room offers a charming traditional fireplace.
An Edwardian-style bathroom with free standing claw foot slipper bath completes the downstairs accommodation.
Three bedrooms can be found upstairs alongside a spacious bathroom, and the views are even better from this height.
Outside there is a Japanese-style car port alongside well-tended gardens, where you'll find bamboo and a calming water feature.
"Alasdair had a terrace built in the garden as previously there was a rockery which was a nightmare to weed," said Norma.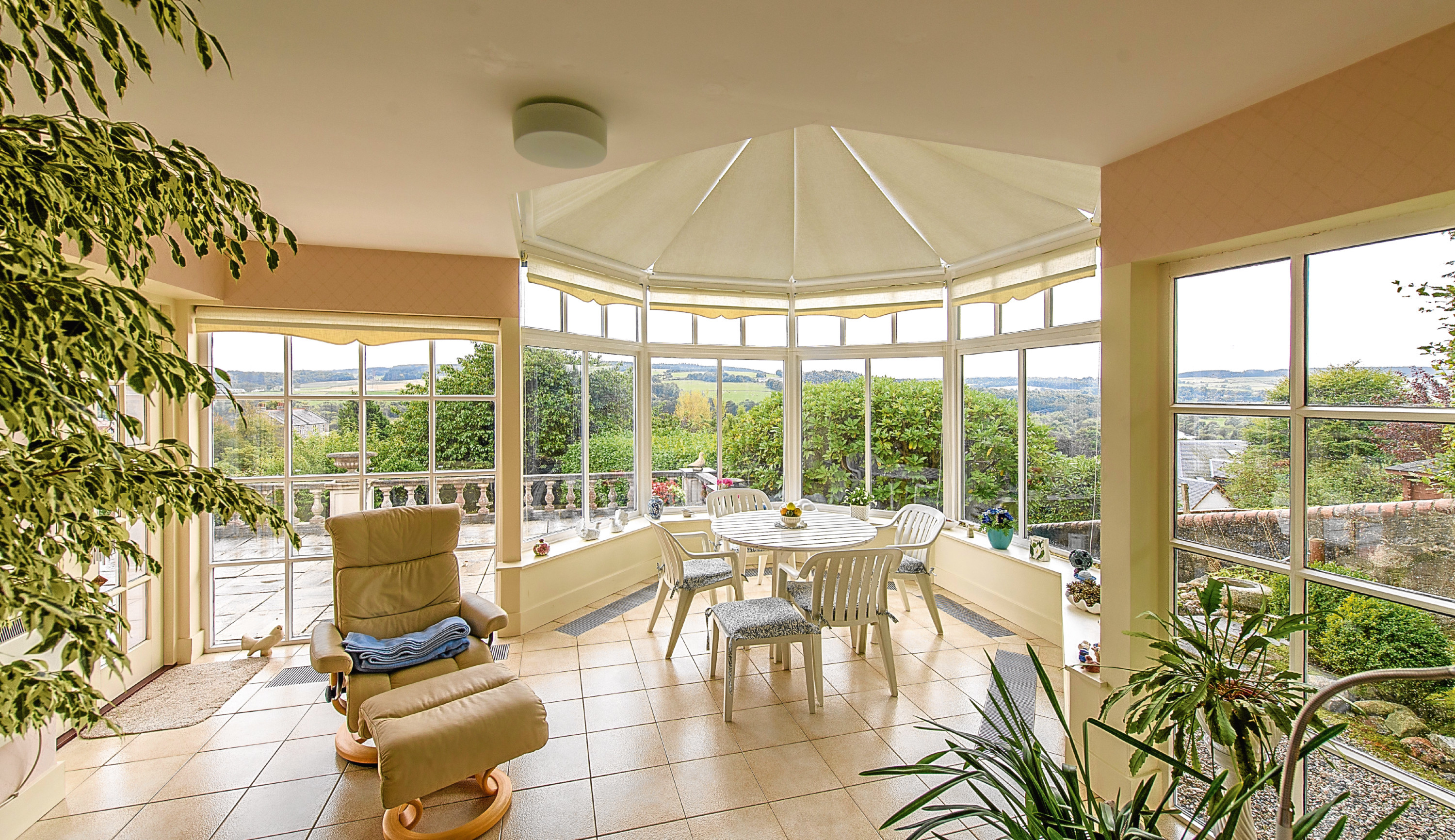 "We loved the gardens and they have been relatively easy to maintain.
"We had dogs when the children were growing up so I'd be up for a walk early morning and watch the heron on the river.
"Then there's the old railway track, we felt very secluded here and at first I found it strange that it was so quiet.
"Now I love it so Edinburgh will be a major change.
"There's no house quite like this one, we've had some very happy times here."
Offers should be made in the region of more than £795,000.
Contact Savills on 01224 971 110