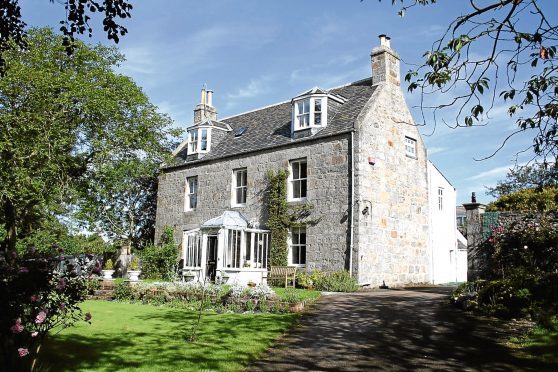 The busy hum of cars on one of the busiest roads in Aberdeen blurs into the distance as you gently bump down the driveway of Summerhill House.
The leaves of an ancient copper beach have turned a glorious shade of conker brown, whilst the last of this year's cooking apples have fallen from the branches in the orchard.
The rambling tiered garden is preparing for winter and although not untidy, its lack of neat precise borders is entirely in keeping against the backdrop of this traditional Georgian home.
Grade B listed, there was once a time when Summerhill House was surrounded by fields and owed its nostalgic name to the area of Summerhill.
But whilst the steady march of time has seen housing estates and of course North Anderson Drive spring up, the house itself remains gloriously unchanged.
It stands as a relic of times gone by and seems to have its very own sense of magic and seclusion.
Come late spring, the gardens are awash with daffodils and bluebells whilst deer have a tendency to graze on the roses.
It has been casting a spell on owners Allan and June McDougall for the past 42 years, and it is with heavy hearts that they are preparing to leave the family home behind.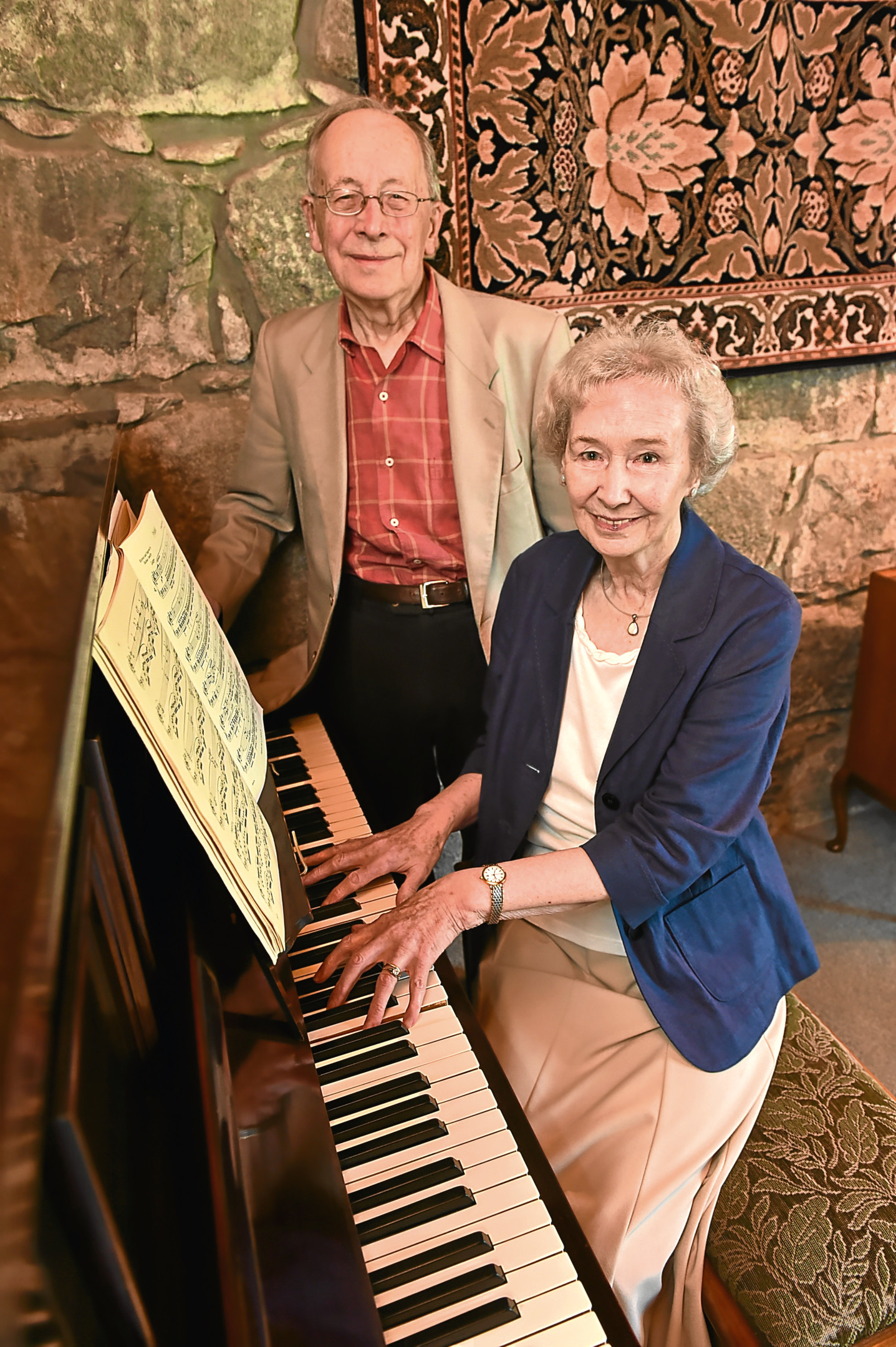 It is strange how owners often seem so in keeping with their abode, and the pair who have been married for 50 years are as much a part of Summerhill as the furniture.
They believe they have merely been safeguarding it for future generations however, but admit the decision to downsize was difficult.
Summerhill boasts six bedrooms and four public rooms, not to mention the stunning gardens which both Allan and June have lovingly tended to over the years.
Their two grandchildren have already shed plenty of tears over the prospect of leaving, and the couple hope to find new owners who will take Summerhill forward.
"We moved to Aberdeen from Liverpool when I was given the job as director of human resources for Grampian Regional Council," said Allan.
"It was a very interesting and varied job, and when I saw Summerhill I thought it might be suitable for the family.
"The first glimpse June had of the house was when she saw the removal van turning into the drive, thankfully she loved the house as did our son, Ian.
"You can take memories with you which is a good thing, as Summerhill has given us memories in abundance.
"June's parents were able to live with us so Ian got to know his grandparents so well, which is increasingly rare these days.
"It has been a real family house in every sense of the word."
Although the property is Grade B listed, renovations to the interior are not limited and over the years there has been new plumbing, insulation, and even a new roof.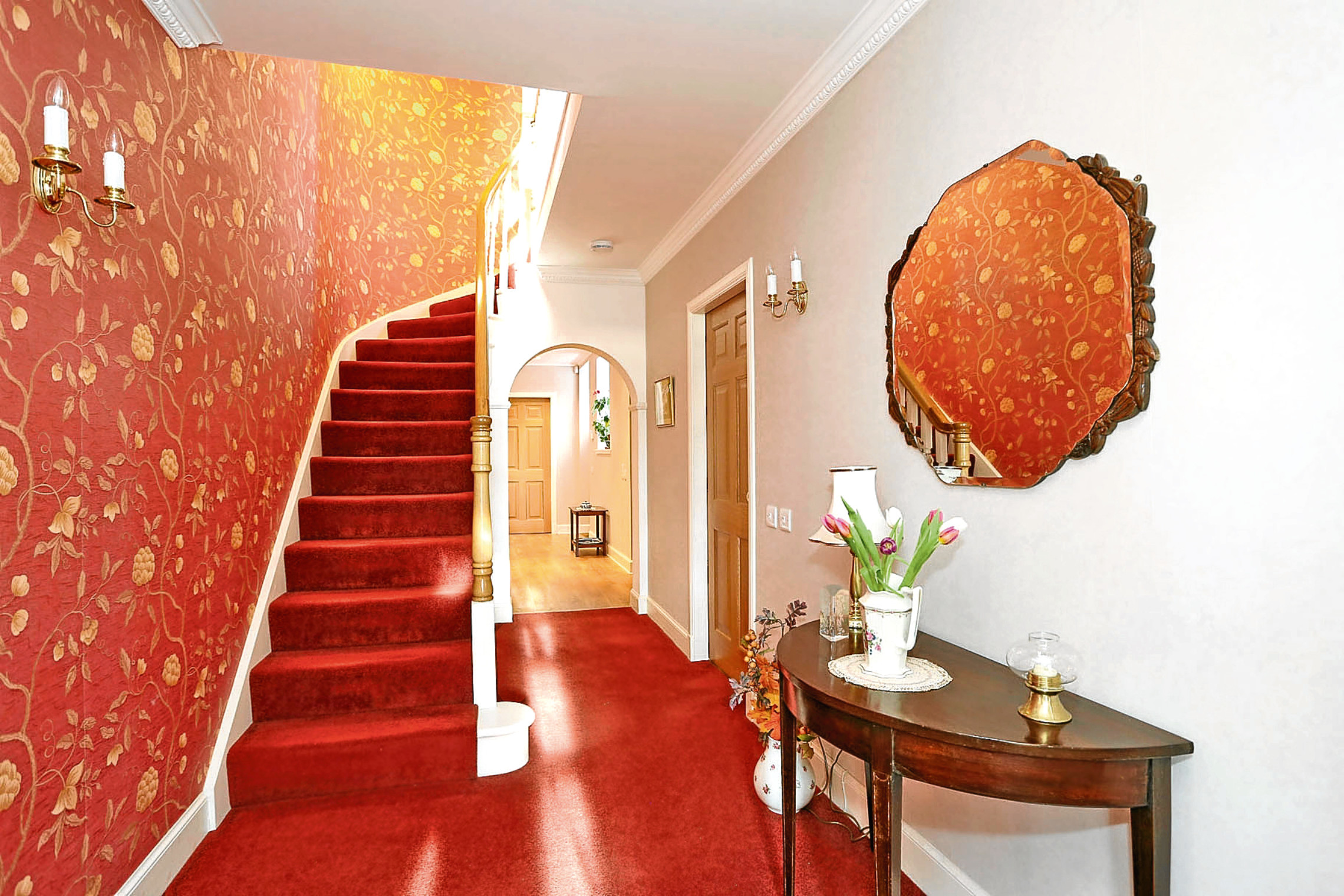 Many original features still remain, such as exposed granite walls and original fireplaces.
"We know the land that Summerhill was built on was purchased in 1786 and there have only been seven or eight owners," said Allan.
"A newspaper was found in the house with the main story being the battle of Trafalgar, it's wonderful to have that history."
On the first floor is a recently fitted and modern dining kitchen, which features Drumoak shaker style oak units.
June likes to be left to her own devices whilst cooking, but you could easily host guests whilst dinner simmers away.
For grand occasions, the traditional dining room is most befitting and has seen many a family Christmas.
It includes a fireplace with granite hearth and limestone surround as well ornate cornicing, and Allan stocks the fire with logs brought in from the garden.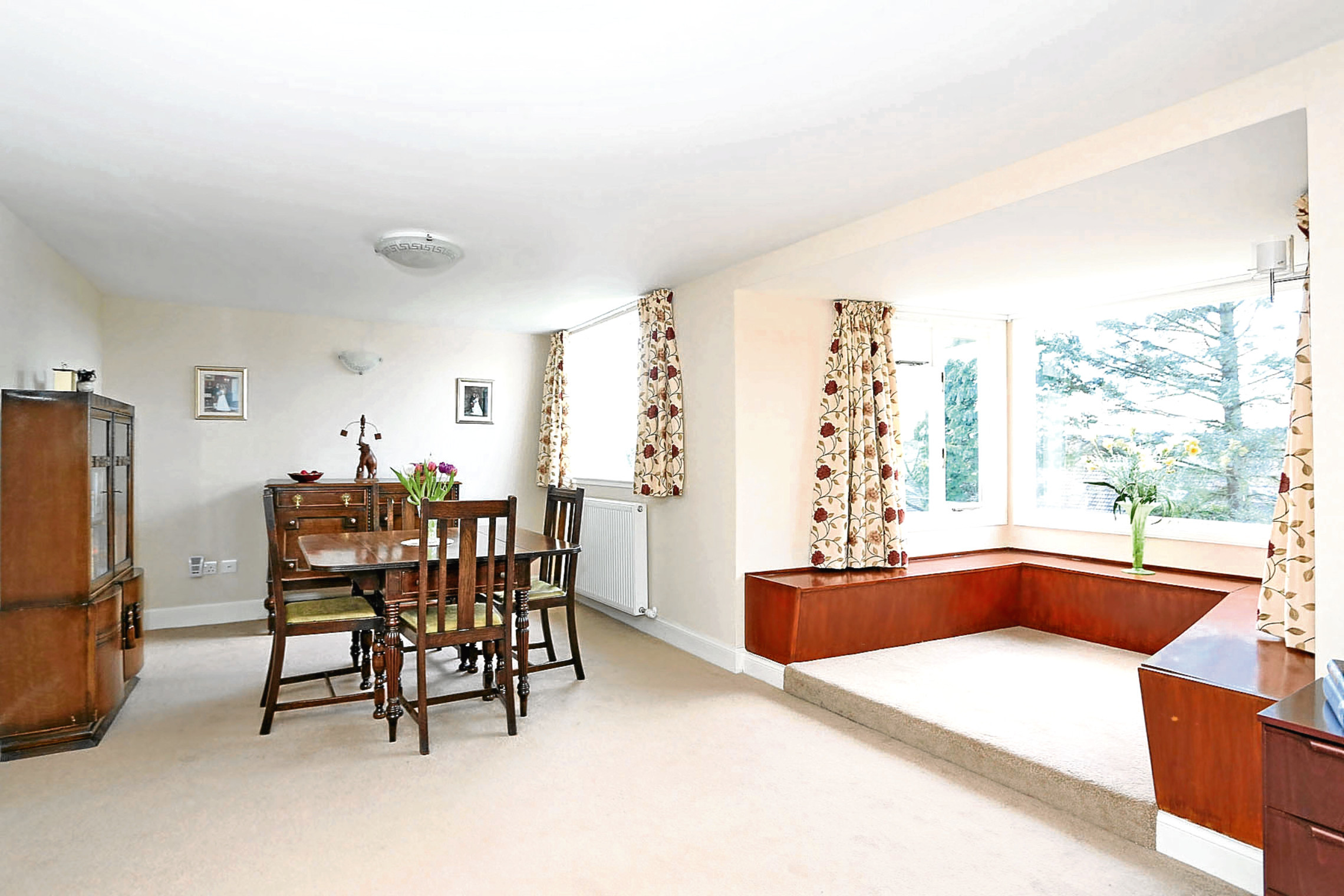 Also on this floor is a study come bedroom, guest bedroom, shower room, utility room, and music room.
It is the latter which is indicative of Summerhill's character, with original granite walls exposed.
"June plays the piano and I play the cello, although our grandchildren also love this room," said Allan.
"They're a little too young to start learning in earnest but they often come in here for a play."
The public rooms can be found on the first floor, meaning elderly relatives can stay in comfort and privacy on the ground floor.
There is a handy kitchenette alongside a lounge with dining area.
This room boasts a fabulous window seat where there are gorgeous views stretching out over the garden and Aberdeen.
The couple also enjoy spending time in the living room where there are twin windows which are south and west facing.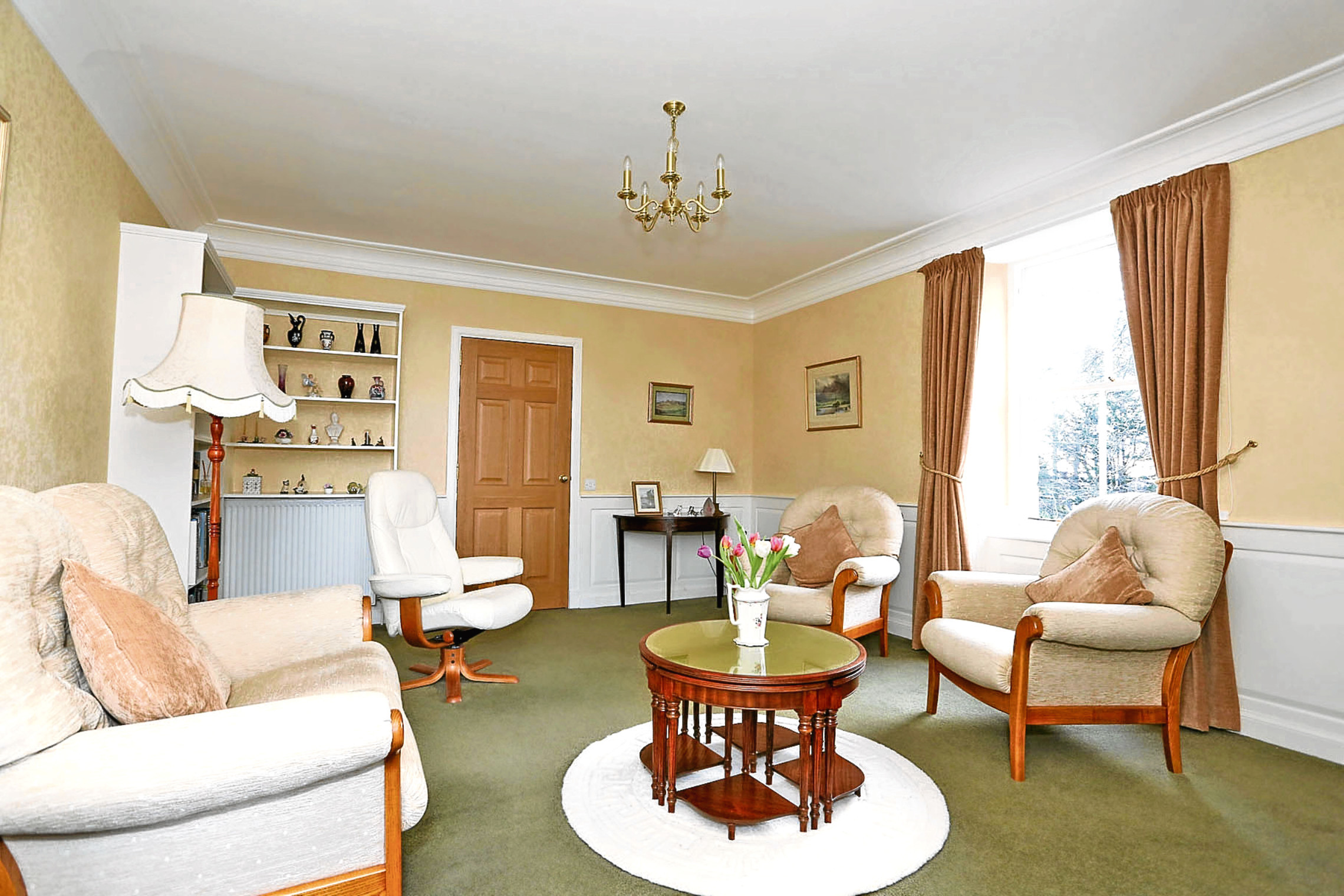 Two bedrooms and a bathroom complete the first floor.
On the second floor is a playroom come bedroom, a box room, two further bedrooms, and a bathroom.
"We will really miss the space because we've been able to have plenty of people to stay without being on top of each other," said Allan.
The gardens have been split into sections and two sections of the garden have been in existence prior to World War I.
There are established trees including Cherry and Austrian Pine, and some trees have preservation orders in place.
"When Ian was little, one part of the garden became a football and cricket pitch for both him and the local gang," said Allan.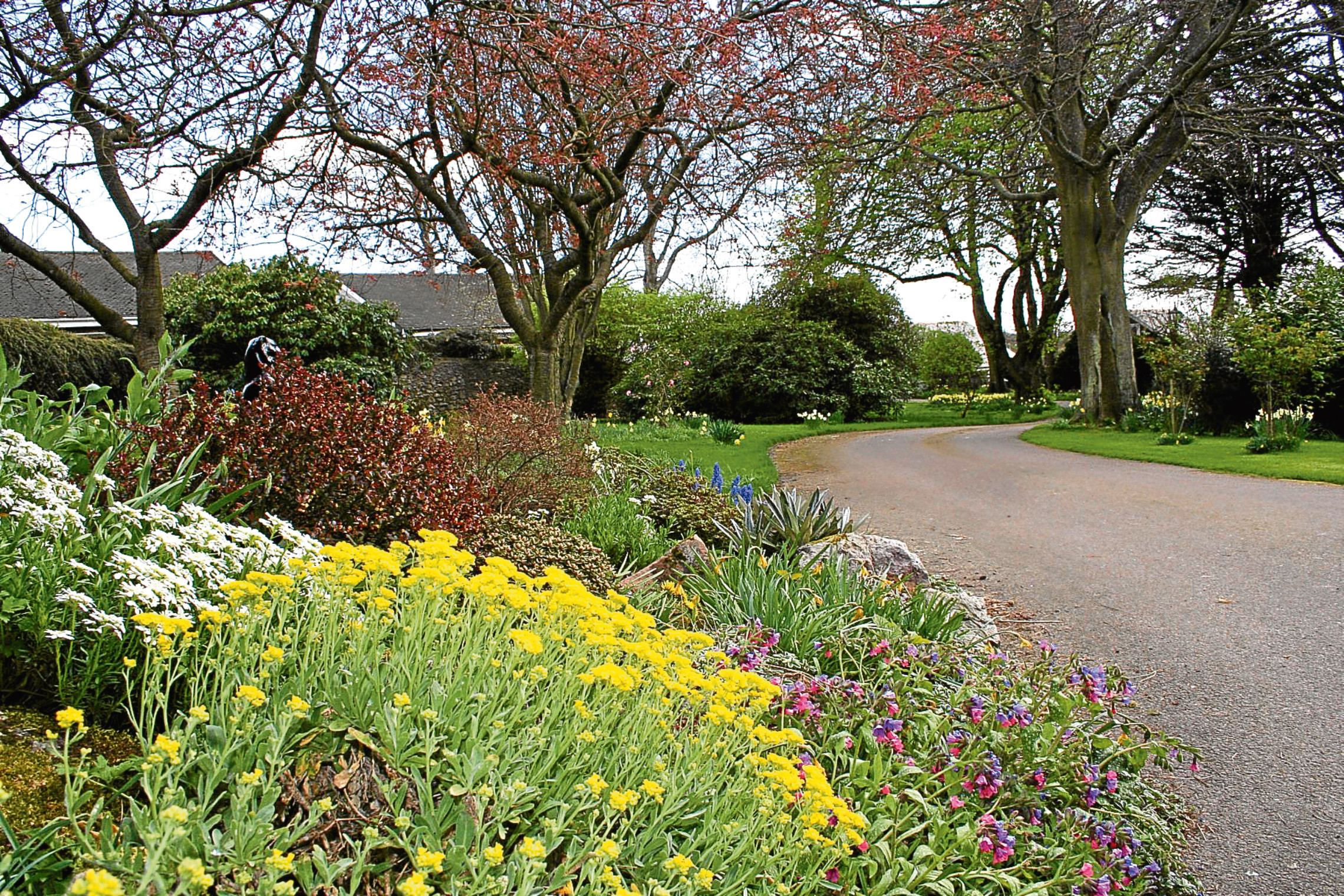 "Our grandchildren have carried on with that tradition, although we filled the pond in for safety when they came along."
There is a greenhouse and potting shed and any enthusiastic gardeners may find themselves spending more time outside.
"We've had Easter egg hunts and watched the wildlife visit; spring is when Summerhill really comes to life," said Allan.
"The driveway is awash with bluebells, crocuses, and daffodils, although at this time of year when the light hits the beach tree just right – it's glorious.
"We never owned Summerhill House, we were just custodians but we've had the most glorious time."
Offers should be made in the region of more than £775,000.
Contact Simpson & Marwick on 01224 622622.