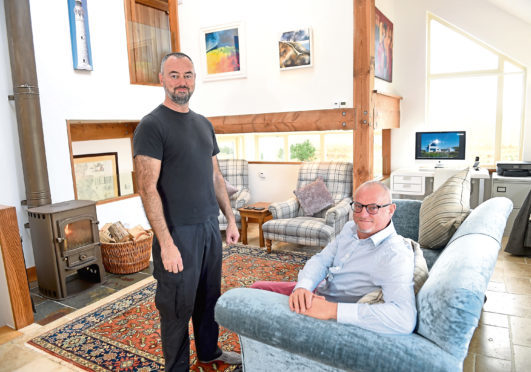 Step inside this beautifully situated eco home in an outstanding location close to the coastline and with magnificent views over the Western Isles and Torridons, writes Susan Welsh.
The dreaded thud of a big winter electric or gas bill landing on the doormat is something Brian Flockhart and Simon Harrison never fear.
For their beautifully situated eco home, Luachran, in North Erradale, near Gairloch, costs very little to run thanks to modern technology which includes three thermal panels and 16 photovoltaic panels as well as an air source heat pump.
"The house produces its own electricity and hot water so it's pretty self sufficient," said Brian, 54.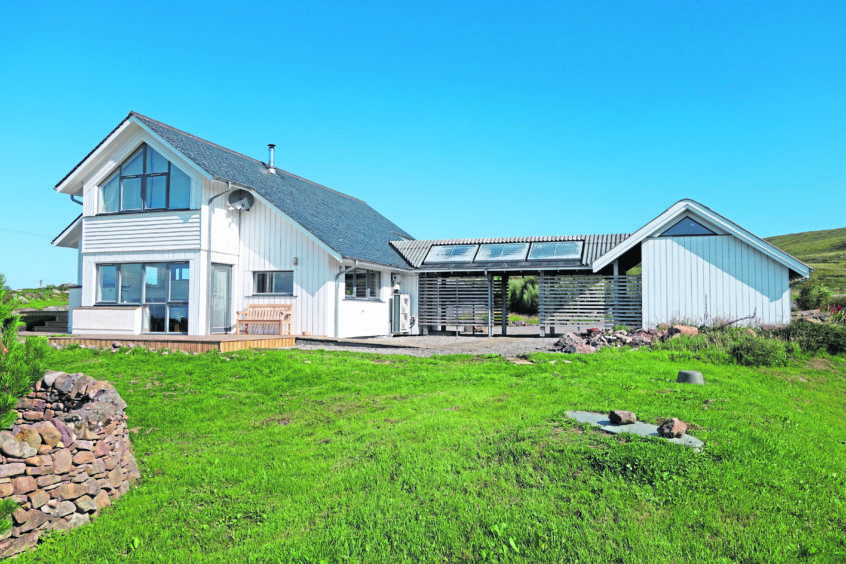 "The bills are quite low. We spend £56 a month on electricity, which isn't a lot considering the size of the house, but get £1,400 a year back in FIT payments for the solar panels, also an RHI renewable heat payment of about £820 a year.
"Those two combined offset the cost of the annual council tax, so effectively we're only paying about £600 a year to stay here."
It's not just low-cost bills that are the big selling point of this house. It's the stunning design and location too…
"The house was built in 2006 and we bought it five years ago," said Brian, originally from Edinburgh.
"We'd been looking for a plot to build our own home in this part of the world as I used to come here on my holidays as a child, so it's always been in my blood.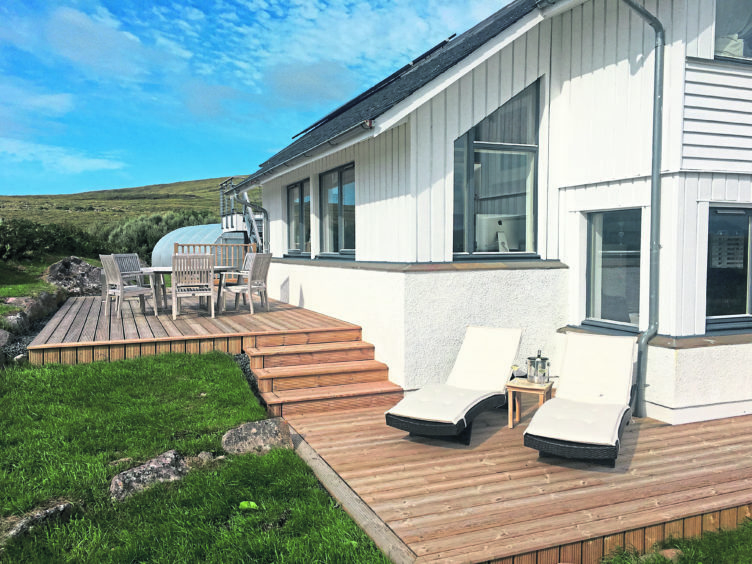 "But we couldn't find a plot we liked. Then we viewed this house and felt it was right for us." Brian and his partner Simon are both directors in a successful bar and restaurant business based in Manchester. Thanks to the digital age, they have no problem running the business from Scotland's glorious west coast.
As for the house they call home, it has a contemporary look and feel and is bright and airy throughout.
Access is via a covered walk way which connects the house to the garage. Then from the main entrance hallway there's access to a utility room with sliding cupboard and base storage units. This leads to a further doorway and the main living space.
Inside, the quality and finish is obvious to see. Nice features include a French oak staircase, fossilised sandstone and travertine flooring, under floor heating and a wood-burning stove.
Clever design creates an indoor-outdoor feel and allows this beautifully crafted home to attract a great deal of natural light while making the most of its fantastic views and position.
The main living space on the ground floor is predominately open plan and the accommodation flows well from the slightly elevated sitting room with its cathedral ceiling and wood-burning stove to the dining area with fantastic views and a door giving access into the gardens.
"Because the lounge area is slightly raised, you get fantastic views across to Skye and the Torridon mountains. The scene is ever-changing," said Brian.
The kitchen comes well equipped with a range of units teamed with exposed beams, tiled splashbacks, Corian worktops, breakfast bar and Rangemaster.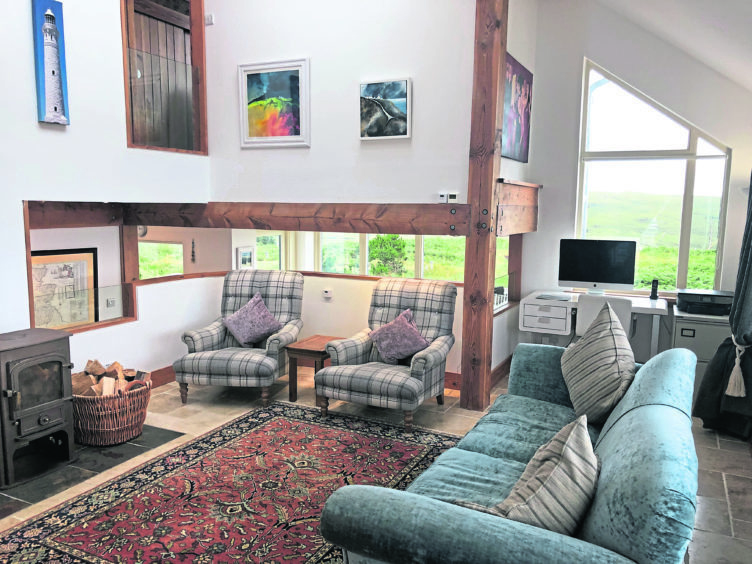 On the opposite wing, there is a double bedroom and a shower/sauna room fitted with a suite comprising wc, basin, heated towel rail and walk-in shower as well as a sauna.
The French oak staircase leads upstairs where there's great storage facilities and further flexible accommodation with oak flooring throughout. There are two double bedrooms, one of which has an elevated balcony and a family bathroom with bath, walk-in shower, wc, basin, and heated towel rail.
Outside, there's a large tarred parking area, garage with covered walkway, outside store and landscaped gardens with plant and shrub borders, while the house has wrap-around timber decked sun terraces.
Within the grounds of the house, which is on the market at offers over £360,000, there's also a large polytunnel.
"In the past we used to grow lots of fruit and vegetables but don't have so much time to tend it now so we tend to use the polytunnel as a party room," said Brian.
Planning permission has also been granted for an additional building within the grounds, which may suit those looking to offer B&B or self-catering accommodation.
"The main thing I love about this house is the sense of space and privacy and if I was a bit older, I'd probably call this place home for the rest of my life," said Brian.
"But after five years here I have itchy feet. We bought a place in Portugal two years ago and twice a year, drive from here to Portugal with Molly our dog, a journey that takes five days. We would like to try living in Portugal, it's just something I feel I have to get out of my system, but I have a feeling that if we don't like it, we'll be back."
North Erradale is an idyllic coastal crofting community on the western coast of Ross-shire overlooking the stunning coastline to Skye. It sits around six miles north-west of Gairloch, on the popular NC500 route. Gairloch has a post office, bank, schools, health centre, hotels and shop and the area is home to several well-known mountains and ideal for those who enjoy outdoor pursuits.
Strutt and Parker on 01463 719 171.