"I was the grandson who really loved Skye," said Drew Sim.
His family ties to Elgol, a pretty little fishing and crofting village on the west coast of Skye, go back decades.
He loved the island so much that, while he was in his early 20s, his granny offered him full tenancy of the croft which had been in the family for several generations.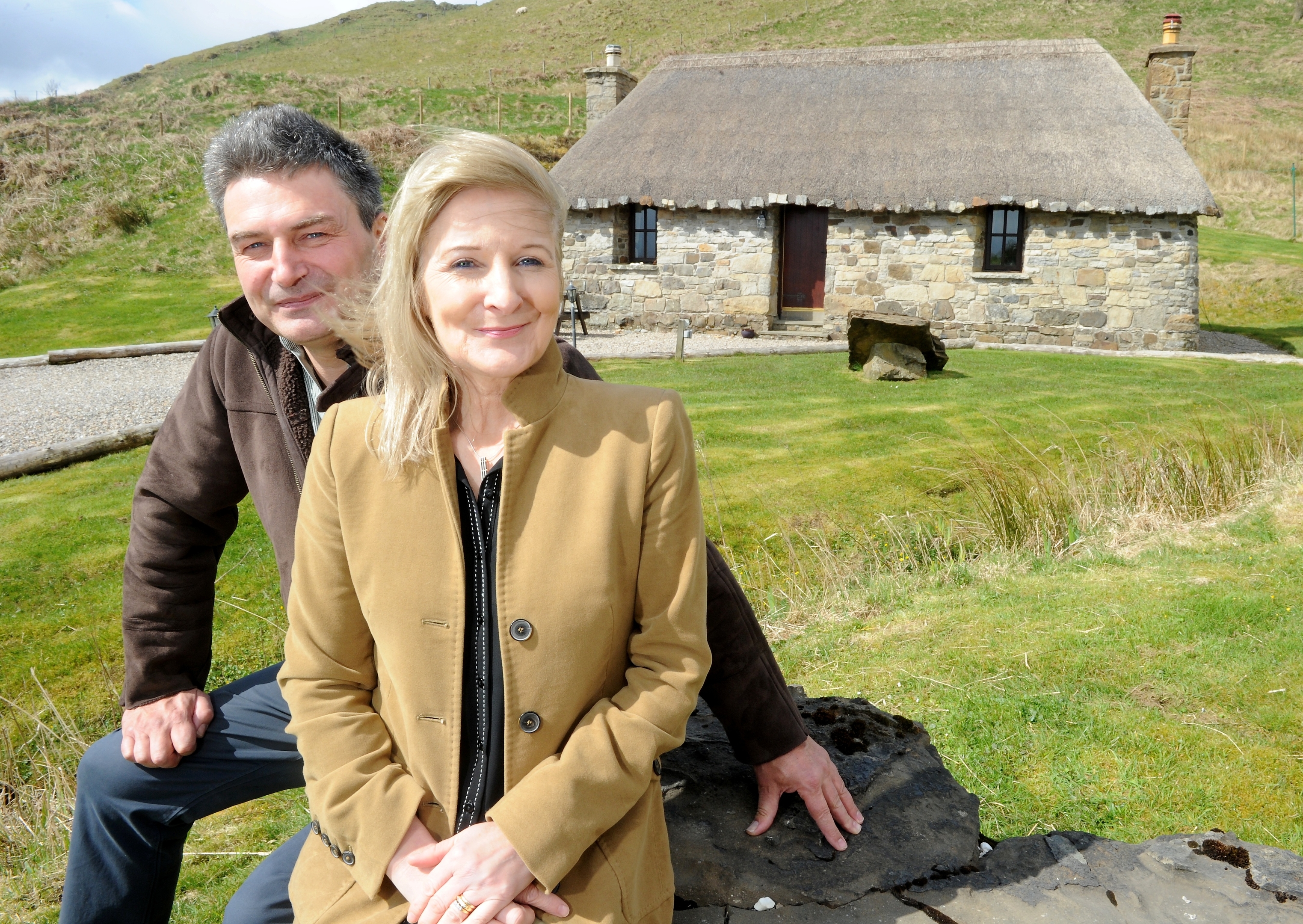 "It was a bare croft, around seven acres of heather, rock and bog," said Drew who is married to Mary, a former nurse originally from South Uist.
Today, the croft looks completely different as Drew and Mary have created what looks like their own wee village, having built a large, detached five-bedroom house, and four traditional croft cottages complete with thatched roofs.
"Like a lot of crofters we tried our hand with livestock on the croft but basically slowly lost money," said Drew, who worked as a research engineer with Johnstone and Johnstone in Inverness.
The couple moved to the mainland for several years, returning to Skye in 1993 to live for a few years in the original croft house, which now belonged to an aunt, while they built a house they'd designed themselves on the land.
This, the main house, is a substantial detached house and has a layout that makes it ideal as a family home, but it is flexible enough that should you want to offer B&B to guests, the first floor can be entirely isolated from the ground floor, giving both parties privacy.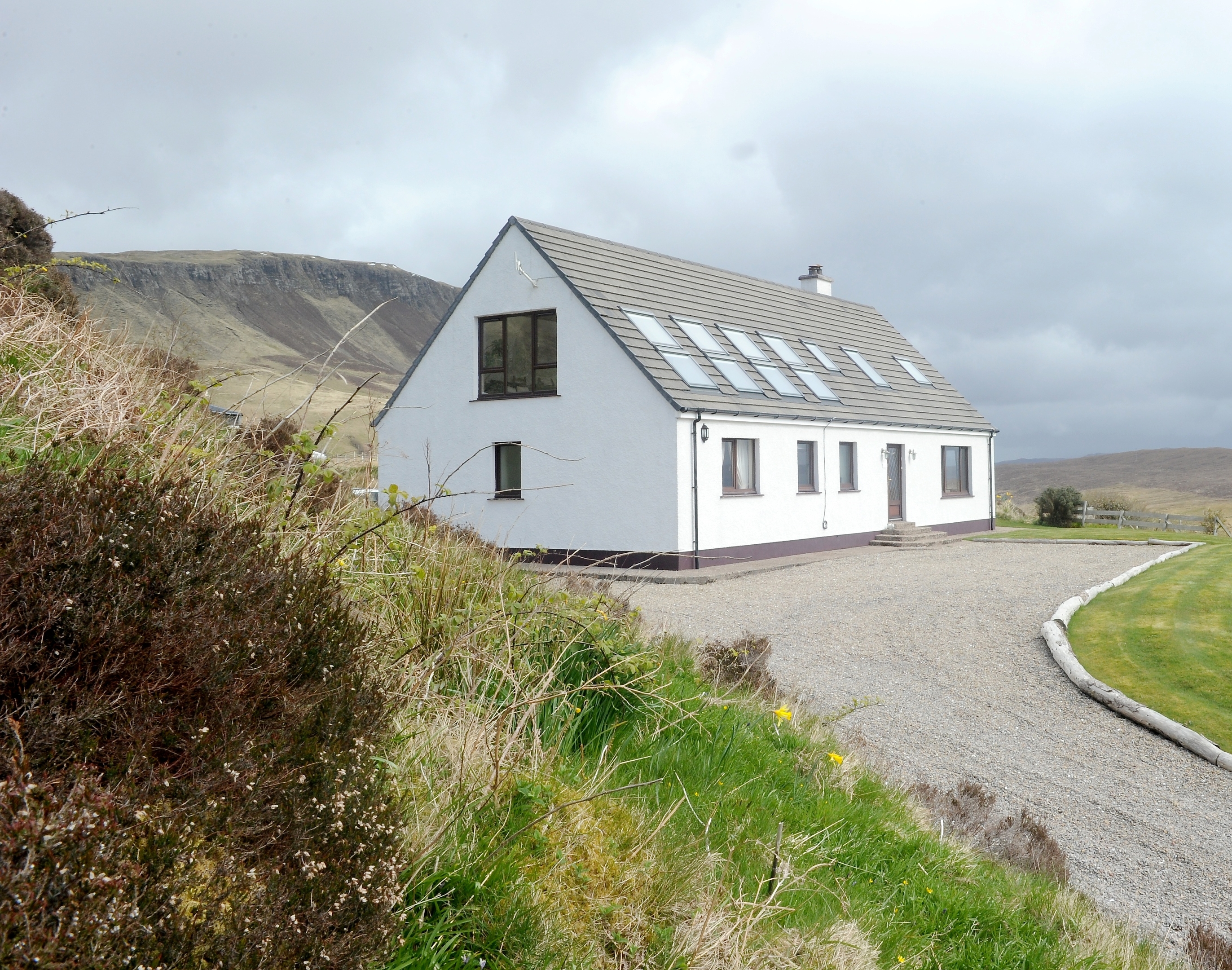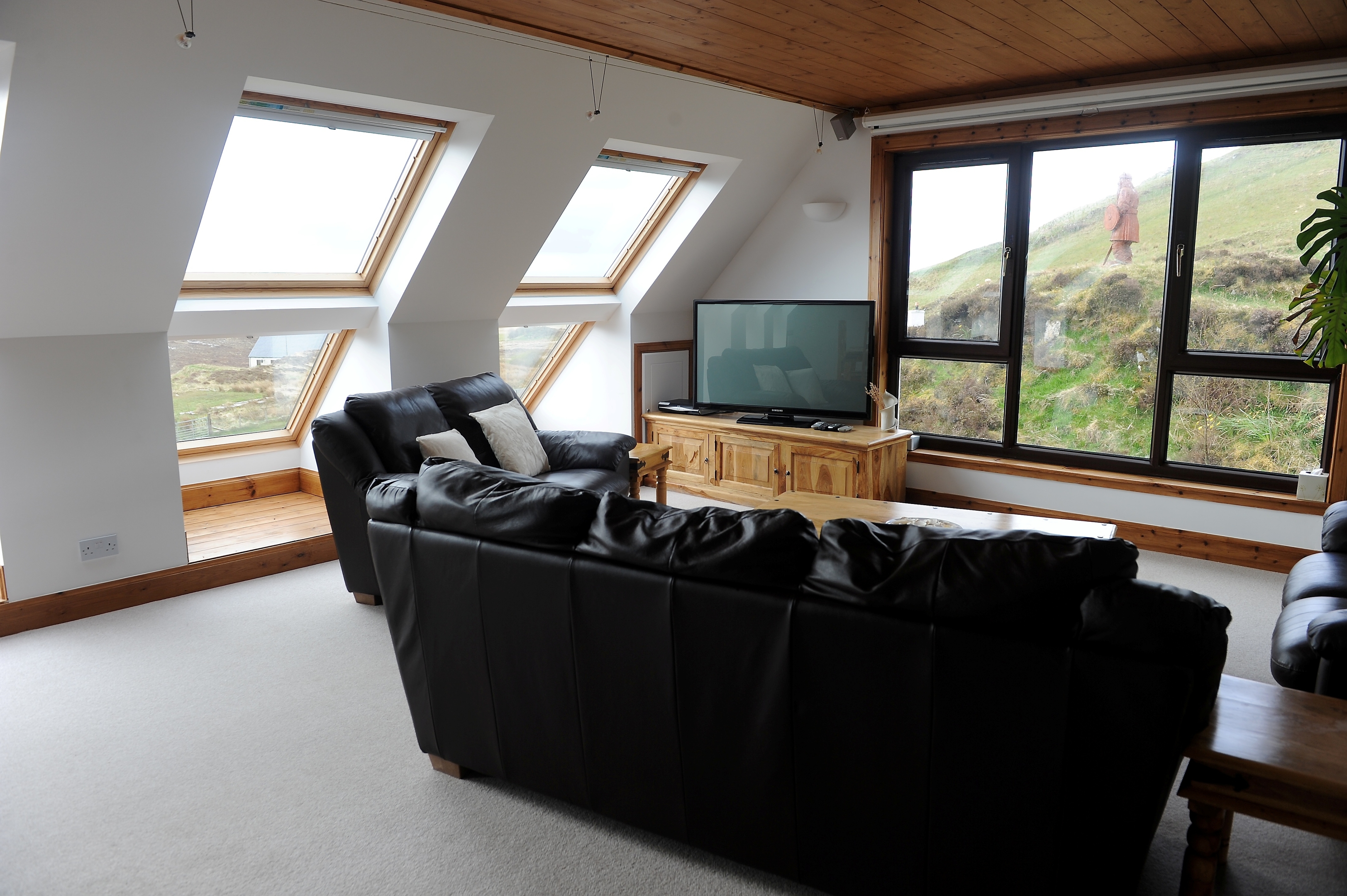 The accommodation here includes five bedrooms, three of which are on the ground floor with the master bedroom having an en-suite shower room. Both upstairs bedrooms have en-suite shower rooms. The house has two living rooms, one upstairs and one downstairs, a farmhouse-style kitchen and a kitchenette, as well as a home office.
From the house there are outstanding panoramic views across Skye to the mountains of Knoydart, and over the sea to the small isles to be enjoyed.
"One day, for a bit of fun, Mary sent me a postcard of a thatched cottage, and joked that this was her Highland home," said Drew.
"We had a bit of a laugh about it but then I had a daft notion about being able to rebuild two of the old ruined cottages on the croft. I say cottages, but it was really just two piles of stones."
Not one to shy away from a challenge, he set about building two new cottages on the original footprint of each cottage, using the original stones. "I came up with a rough design and took it to an architect friend of mine who turned it into a proper plan.
"We used the original stonework and footprint, trying to create a cottage which looked as close to what it would have looked like originally as possible. It took two years to do and we faced quite a few challenges such as finding cornerstones to go around the windows and doors."
Being in a area popular with tourists, the cottages quickly became a favourite destination to stay. Demand for them was high, so they decided to build another two more Blackhouse-style cottages, the only difference being these have disabled access.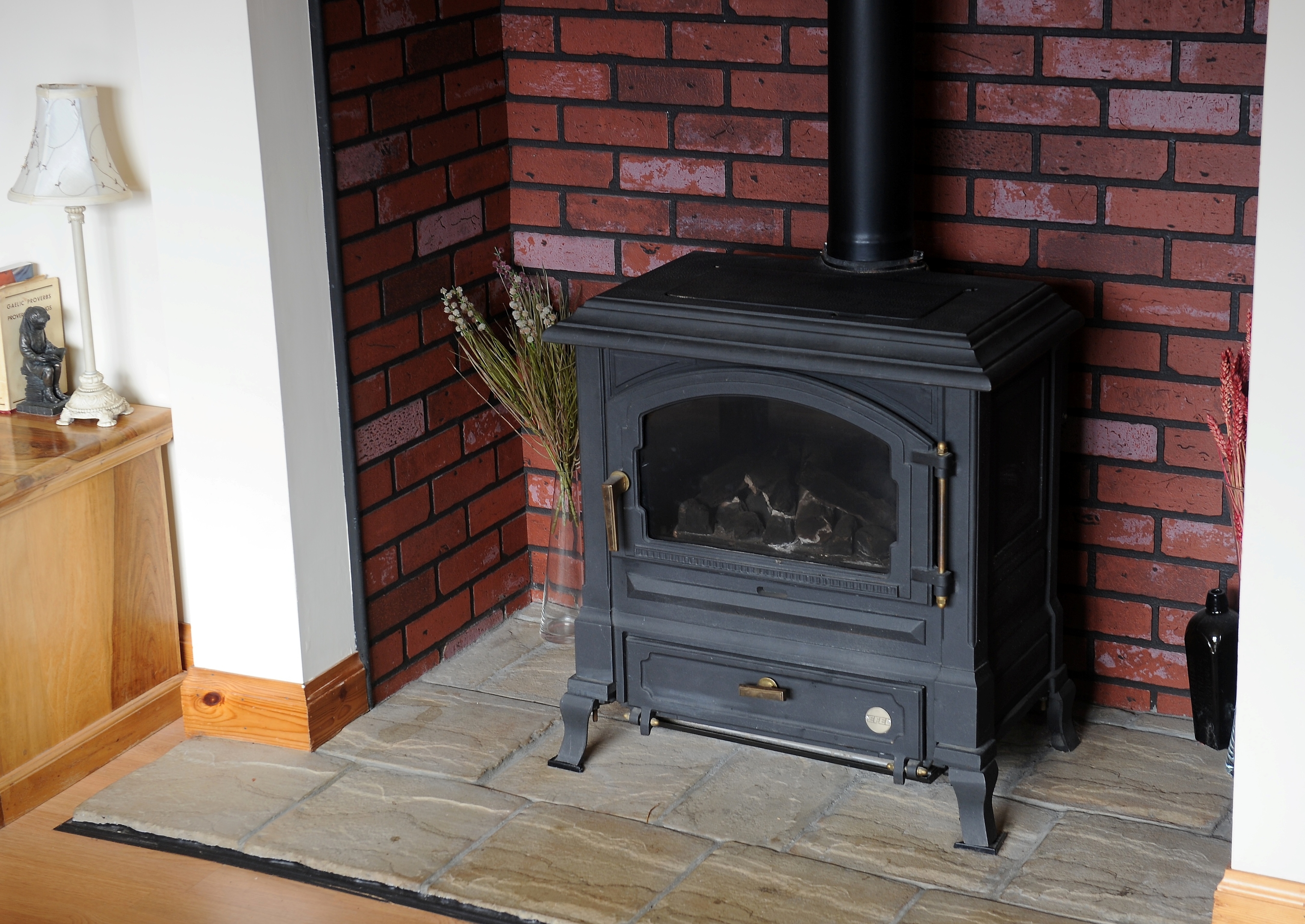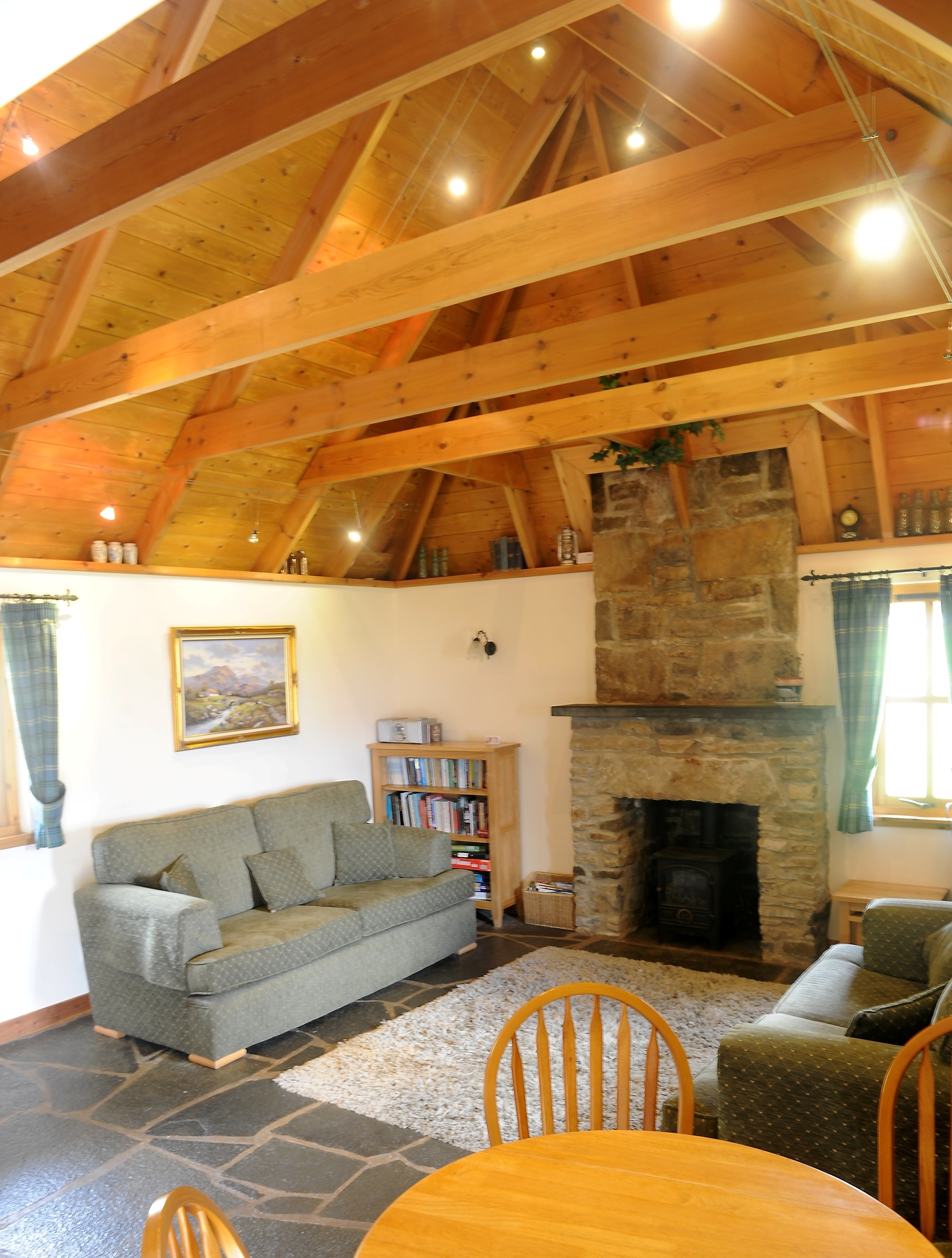 There's now four, one-bedroom cottages on the croft, each of them warm, cosy and welcoming thanks to underfloor heating, double-glazing and a beautiful, oil-fired stove. The living area has a high, church-style ceiling and a well-equipped, fully-fitted kitchen.
Each main bedroom has a king-sized boxed bed complete with curtain, based around the style of the old Blackhouses, while there's space for a further two single beds on a raised gallery area. Each cottage also has a well-appointed shower room with WC and vanity sink, and a good-sized storage cupboard. The cottages were awarded a four-star rating by the Scottish Tourist Board.
The cottages are situated in the secluded village of Elgol which has a small harbour where local fishing boats land their catches of lobster and langoustine among others. From here there's boat trips running from the jetty into Loch Coruisk, in the heart of the Cuillins.
"It's a very romantic location and as a result a lot of our business comes from people celebrating an anniversary or honeymoon, while there's a growing number of people who want to get married on Loch Coruisk, but if the weather makes this unsuitable they get married here.
"A few years ago the singer KT Tunstall and her husband spent their honeymoon in one of the cottages," said Drew, 51.
Although Elgol was a wonderful place to bring up their children, now that daughter Mairi is living and working in New Zealand and son Phadraig is studying architecture in Aberdeen, they feel that it's time to sell their lifestyle business called Mary's Thatched Cottages and have placed it on the market at offers over £1.25million.
The asking price includes the croft estate which extends to 2.6 acres, and comprises of a gated community with one large house, four thatched cottage and a large, well-appointed, barn-sized shed with in-built utility room and large adjoining conservatory.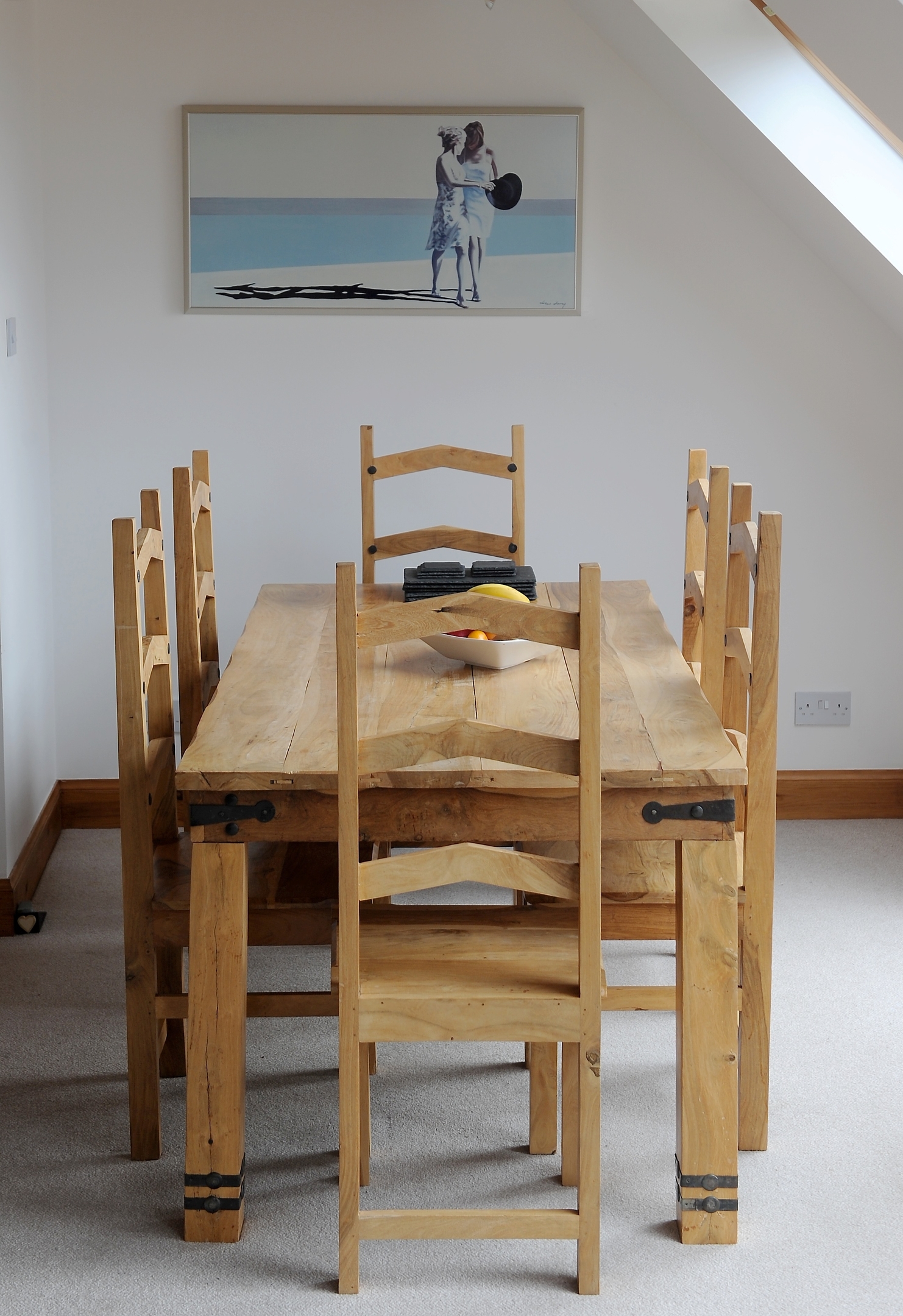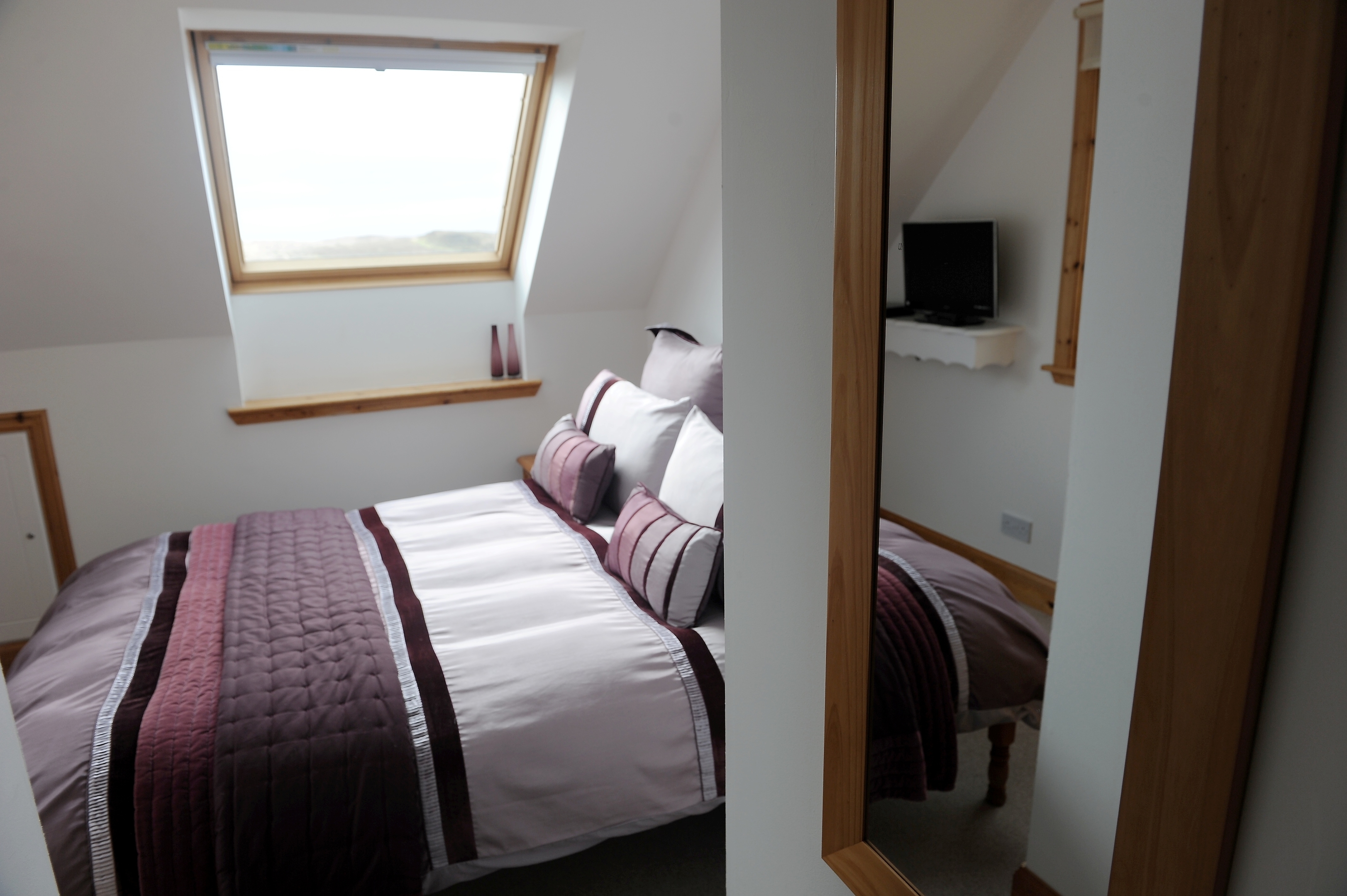 "This would be an ideal opportunity for an entrepreneurial family or a couple looking to 'live the dream' in an absolutely stunning location, with lots of scope for personalising this business.
"We ran the business while making sure we had time for ourselves and the family, and only intended to run the business for about six months each year, but there is year-round demand.
"Very many of the cottage guests have been coming year after year, and Elgol is very much part of their lives."
It's also clearly close to Drew and Mary's hearts because they are now looking to try something new and plan to downsize to a two-bedroom house they will build on the croft.
Visit www.iconicopportunity.co.uk or phone 01471 866275.