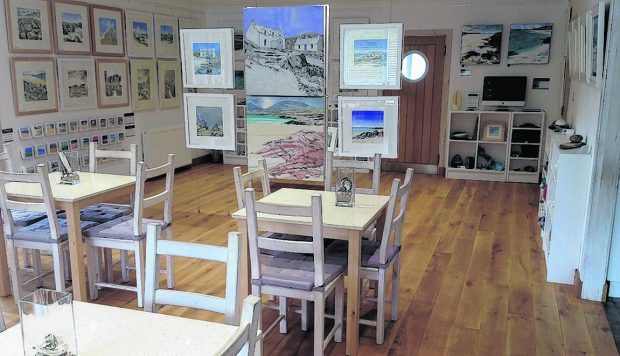 Alisdair and Les Wiseman think their home has one of the best views in the world.
They're not alone. For their home overlooks the white sands of Seilebost and Luskentyre Bay, voted one of the top 10 beaches in the world. They live above their shop, Hebrides Art – an art/crafts gallery and coffee shop that's equally famous.
From their windows, they enjoy breathtaking, wonderful views across the turquoise blue waters and white sands which fringe the Sound of Taransay to Ben Luskentyre and the North Harris hills.
It's an inspirational and idyllic sight, prettier than many a sunny overseas beauty spot, and one which draws thousands of tourists to the area and gallery.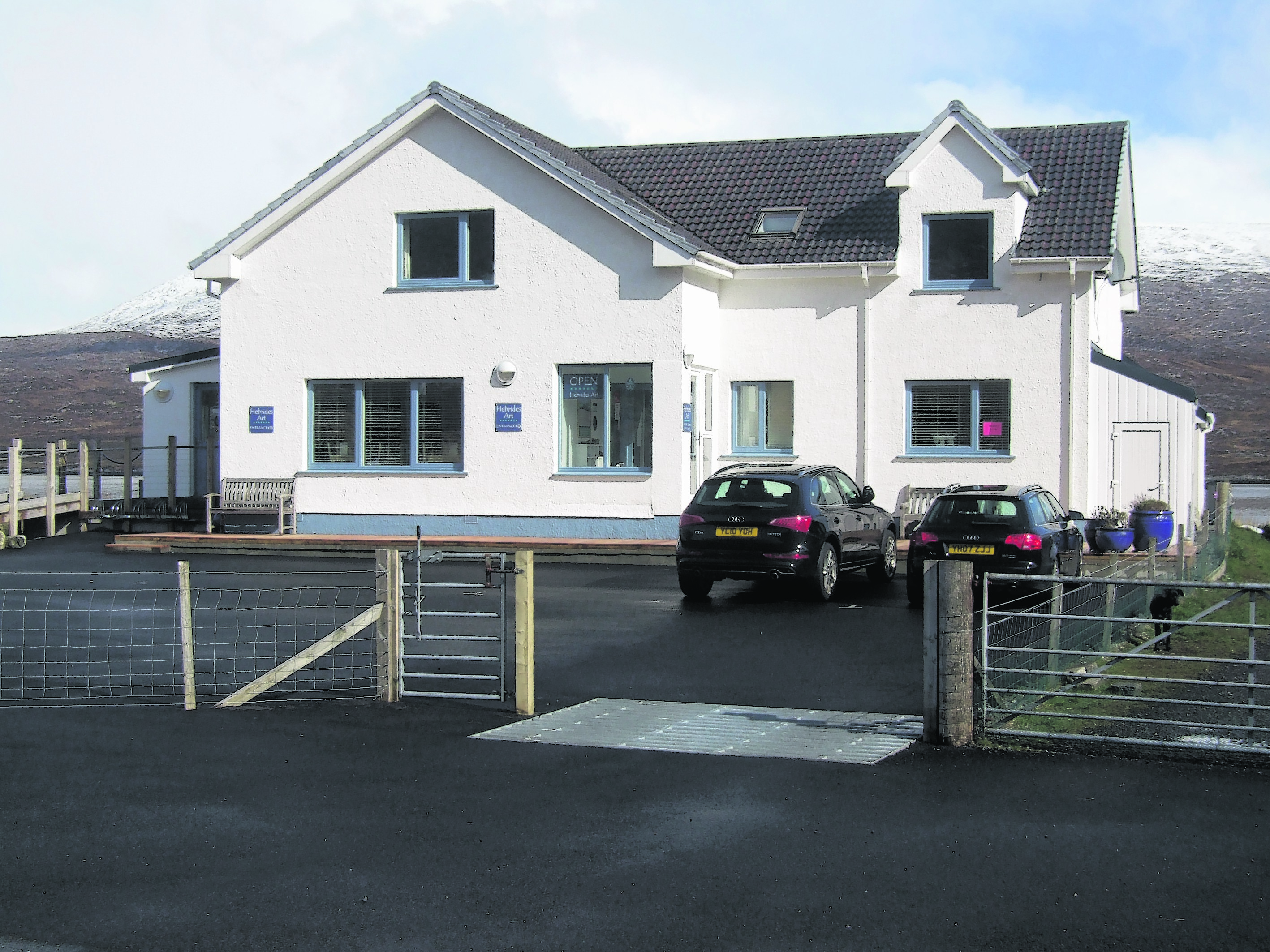 As you sip a coffee in the gallery cafe and tuck into some of the delicious home-baking made here by the couple, you'll find your eyes can't soak up the views fast enough, for along with the views there's a good chance of spotting rare birds, otters, highland cattle and deer.
Put simply, if you are visiting Harris, a visit to Hebrides Art is a must, thanks to the efforts of Alisdair and Les, both 61.
"We first came to the Outer Hebrides in 1998, taking a hopscotch tour around the islands. When we arrived on Harris it was pouring rain but, despite that, we thought the scenery amazing and the people really friendly, so fell in love with the place.
"We returned the following year, this time looking to buy a two up/two down holiday home, but that type of housing doesn't really exist here, so in the end we bought this place.
"It was three times bigger than we wanted and more than we could afford, but we realised there were hardly any houses in this area so decided to buy it and make it work for us," said Alisdair.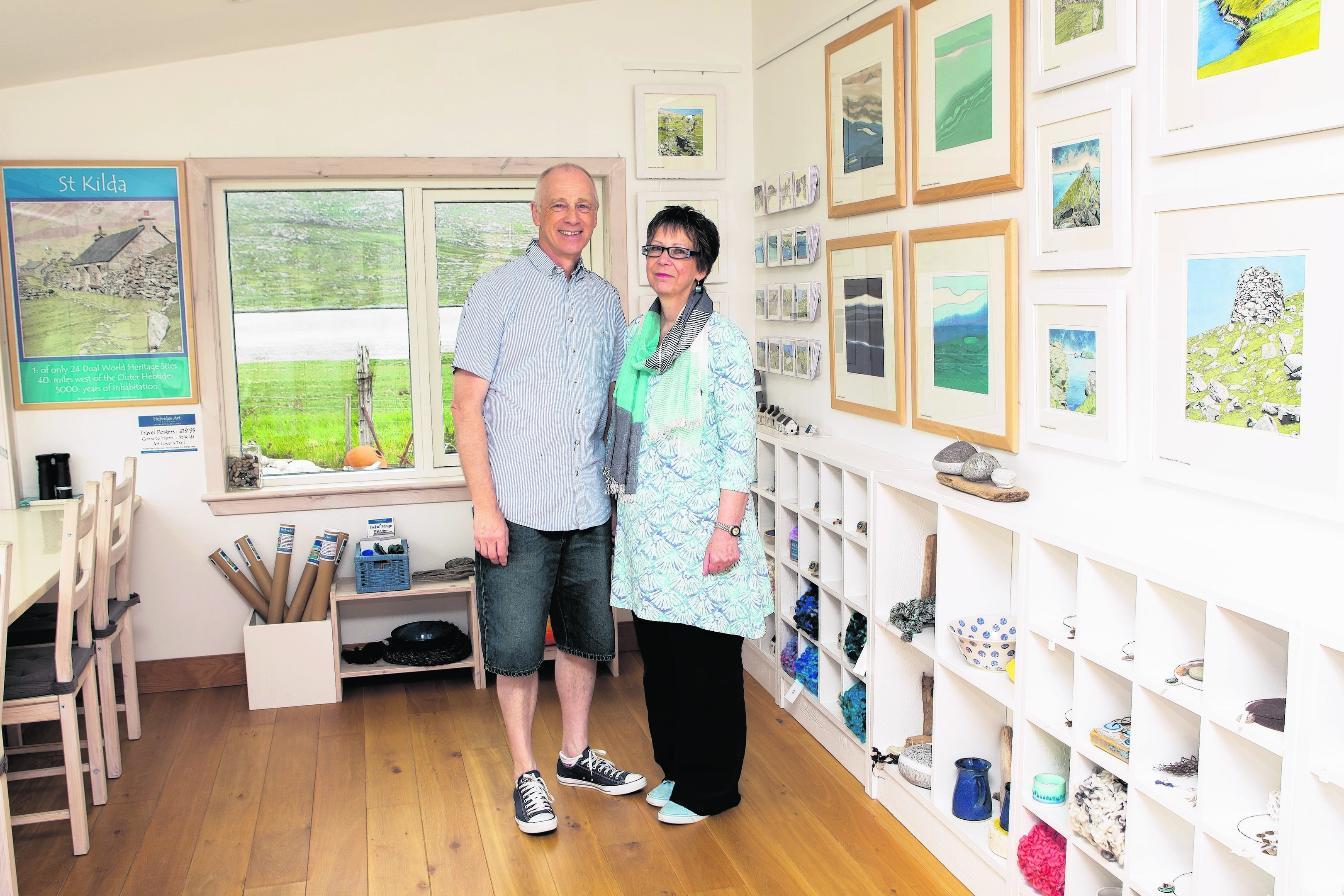 Although the property was built, it wasn't completed so they undertook that challenge, and made the house their own in 2001, initially using as a holiday home before deciding to also run it as a self-catering holiday let while hatching a plan to move there permanently once their two sons had left home.
In 2010, they moved to Harris and began converting the house to a gallery and coffee shop – both are keen, talented artists. They built a studio outside, added a sun room looking out over the sands and did a number of things to make it prettier internally – installing oak floors, new windows and the like. The business opened in spring 2011 and gained a rare VisitScotland five-star visitor attraction award that same summer.
The result of their hard work and creative minds is an amazing space in which to work and live. Alisdair, who still occasionally jets around the world in his role as innovation speaker, says he loves that his largely daily commute to work is now a short flight of stairs instead of 30,000+ miles he used to drive when living on the mainland.
The lower floor space of the property, which is on the market at offers over £490,000, includes a vestibule which leads into the reception area and gallery space. The entrance allows for disabled access.
To the left of the reception area is the main gallery and coffee shop, which in turn leads to the further seating area for the guests. There's two washrooms, an office space and excellent storage. The coffee shop has a modern kitchen which is fitted out with floor and wall-mounted storage units plus a central work station. Off the kitchen is a pantry room.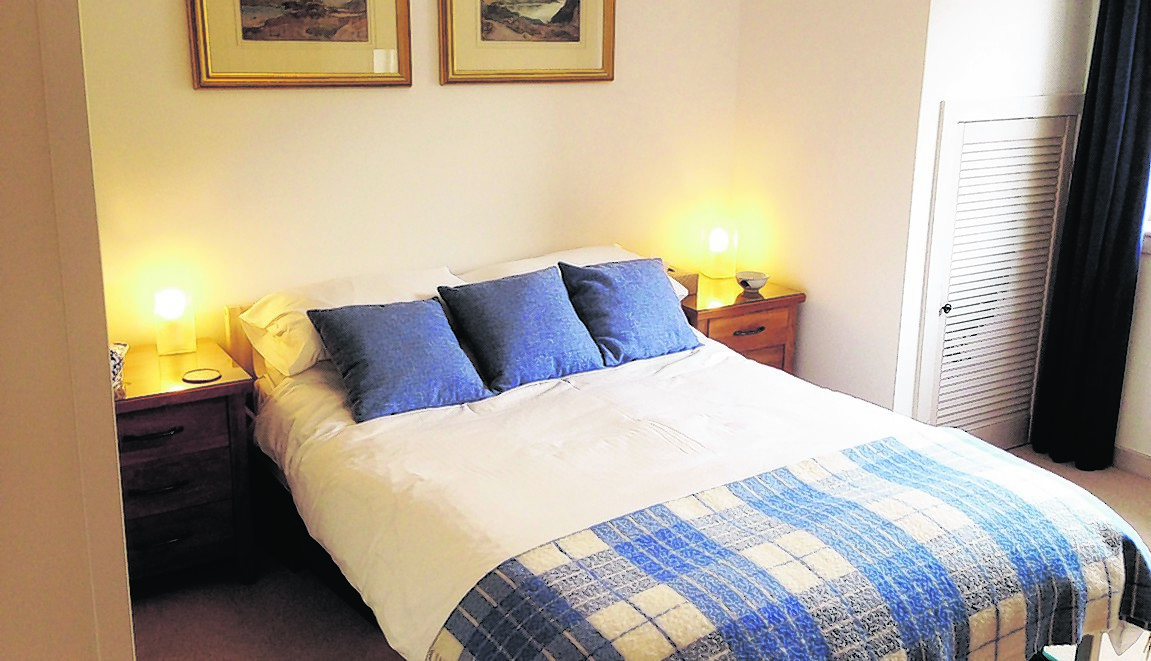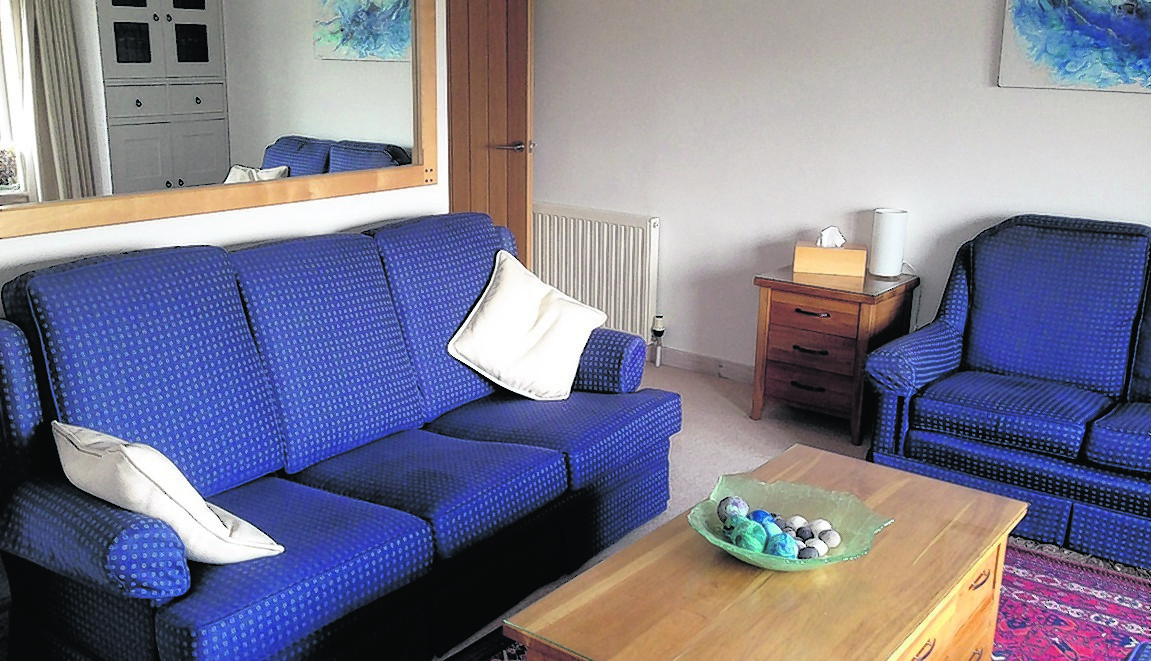 The public areas are tastefully presented and the range of art, gifts and crafts on display, made by the couple and around 20 other local art and craft makers, are attractively arranged making full use of the available space. There is a cash desk with electronic till situated in a central location.
Upstairs, there's a lovely apartment with outstanding views. Accommodation here includes a large lounge with a walk-in dressing room, a galley kitchen and three double bedrooms, two of which have en suite facilities,
plus there's a family bathroom.
The house has ample storage and the quality of the fixtures and fittings make this an attractive family home. New owners without a family may even consider letting out the two en suite bedrooms.
They both get a huge sense of satisfaction from having done what they've done and love it when they get return visitors. Les has an amazing ability to remember who has visited previously so welcomes return guests like old friends.
A perfect home and successful business in one of the best locations in the world, so why sell?
"The gallery has been fantastically successful and we love living here but Les was involved in a car accident a few years ago and sustained a complicated neck injury. While she's fine most of the time and does an amazing job, this old injury is causing some health issues now. So, rather sadly, we won't be able to fulfil our dream of running the gallery until we are in our 80s.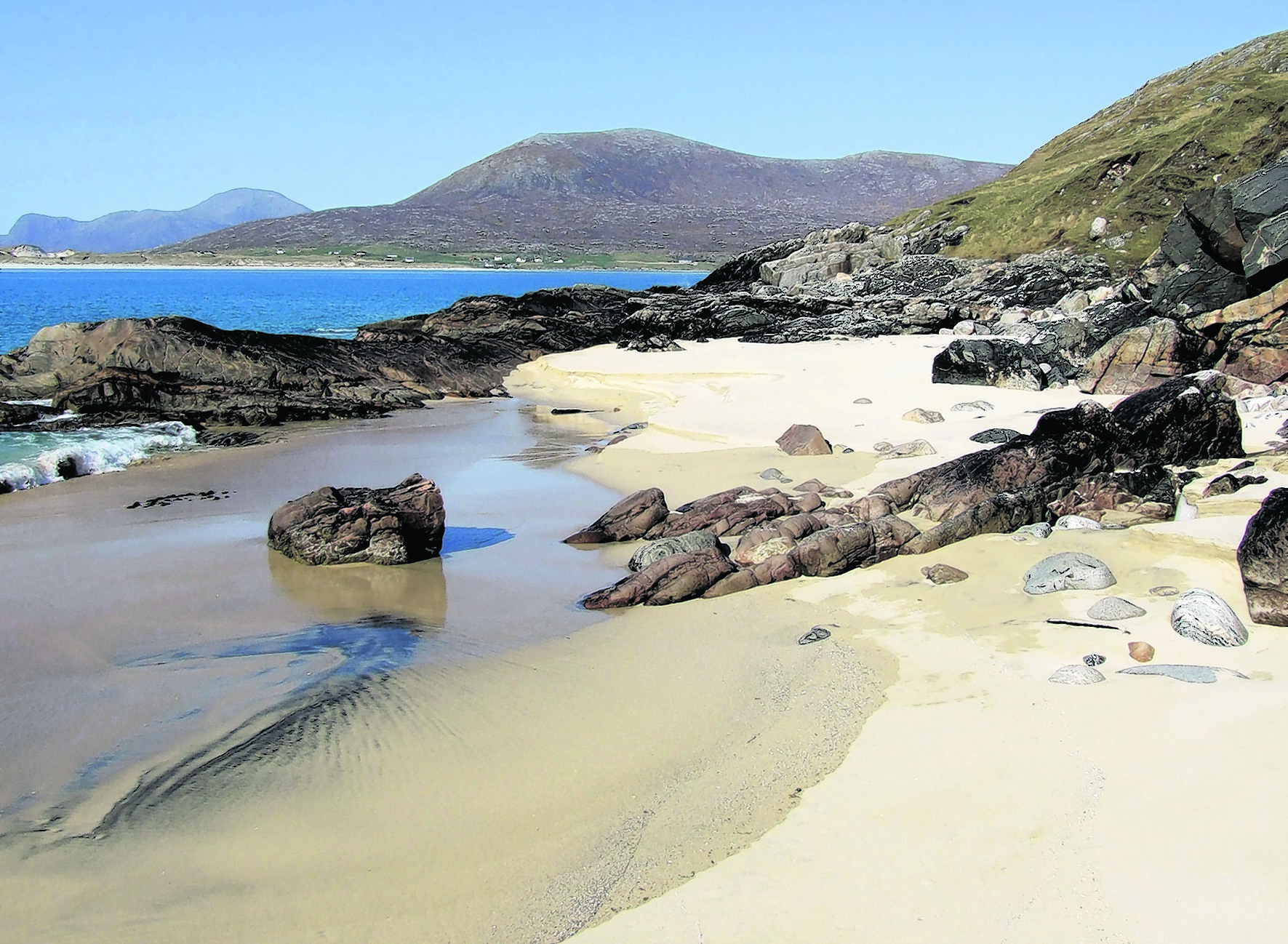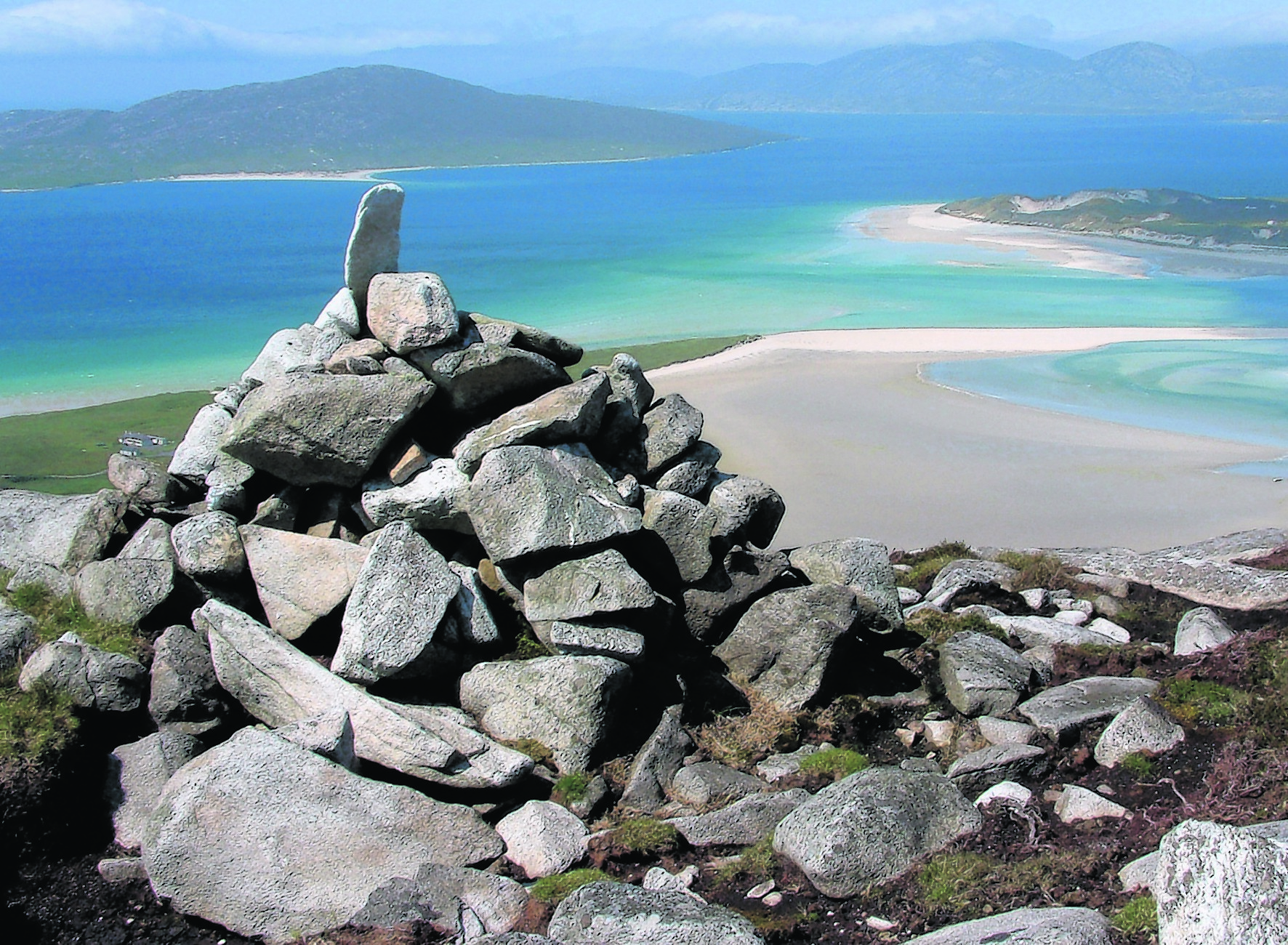 "Because we love Harris we're not leaving, but are going to build our own, little grand design property in nearby Dalbeg. The sale of Hebrides Art represents a wonderful opportunity for someone else to escape to the country and live the dream."
Contact: ASG Commercial on 01463 714757. Visit: www.hebridesart.co.uk