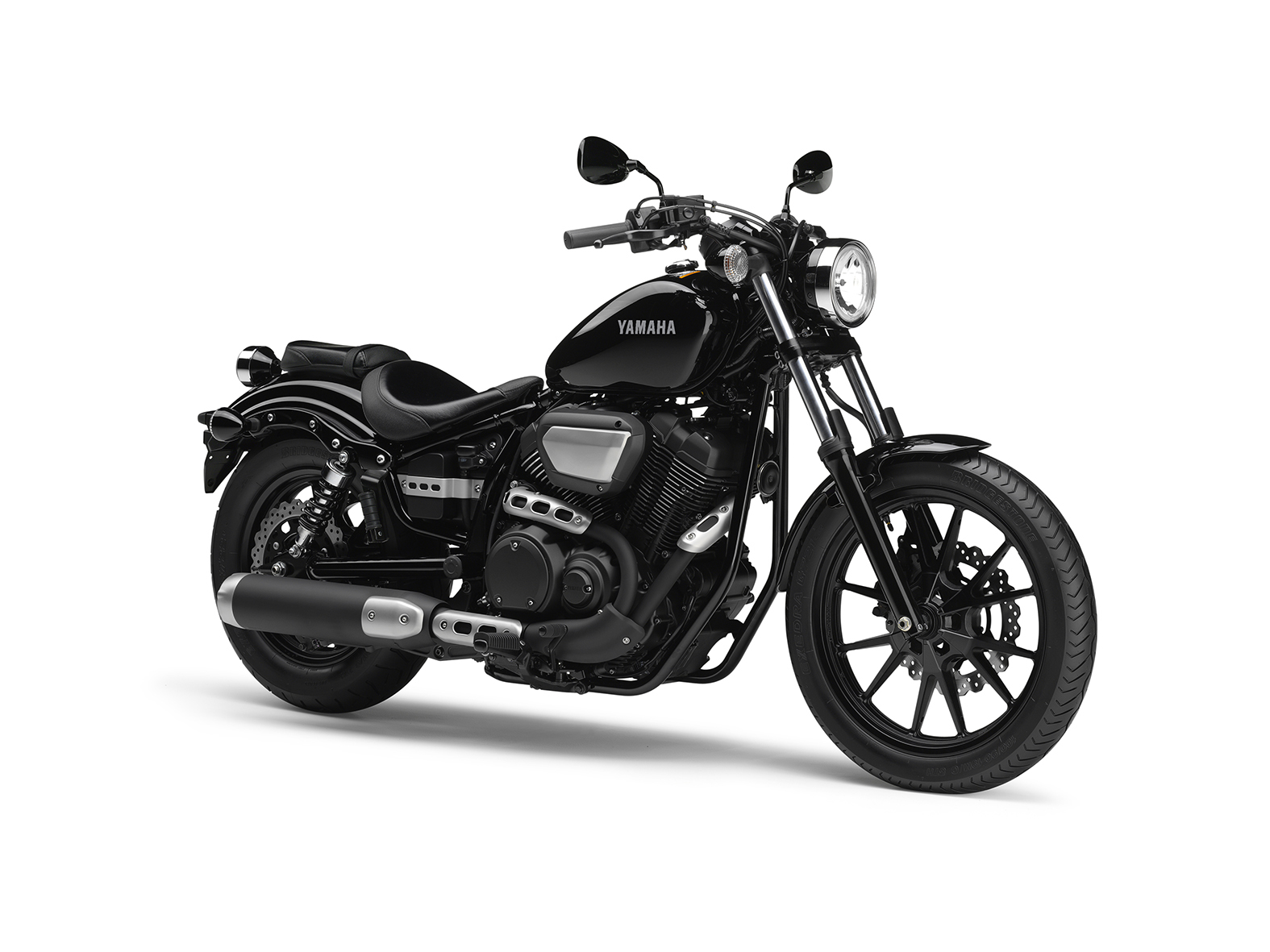 As part of our motoring series we put Yamaha's XV950 to the test.
What's it all about?
You know what you're going to get with a bike like the Yamaha XV950. It's a laid-back cruiser that relies upon technology that hasn't changed much since John Wayne was extolling the benefits of calcium in your diet, right? Wrong.
Underneath the retro styling there's some pretty advanced stuff. This is no replica of a museum piece. The 942cc V-twin was introduced on the XVS950 Midnight Star and has been tweaked to increase the torque at the expense of a few horsepower. The specification is fairly basic but this is intentional as the fashion these days is to customise or personalise your machine from an extensive options list.
What does it cost?
Obviously it'll depend on your standpoint whether you feel the £7,199 that Yamaha asks for this bike represents good value.
It is buying you a bike with a whole lot of road presence without the cost that you would incur from an equivalent Harley-Davidson. And what is more, the Yamaha is a whole lot more useable than you'd expect given its styling.
How does it handle?
Being relatively light for a cruiser with an all-up weight of just 251kg, the XV950 handles as you would expect. Leisurely is perhaps the best description of its cornering ability although that 51bhp engine gives the XV950 plenty of point and squirt ability on the straights, its long wheelbase keeping the front wheel nicely in check.
The brakes are good and the suspension copes well with all but the most challenging surfaces. The 942cc lump has gobs of torque and has just enough vibration to keep it authentic, offering eager acceleration seemingly regardless of what gear you have selected.
Wind protection, as you'd expect is pretty poor and taller riders will start to really feel it above 80mph. But you don't buy this type of bike for speed. Leisurely cruising is the name of the game and the XV950 does that in some style.
Somewhat more surprising is the fuel economy of this motor. Even when ridden enthusiastically, this bike can return around 45mpg. The best part about the XV950 is just to relax, take it easy and soak up the view.
For the more enthusiastic rider there is the XV950R at £7,499. For this you get the choice of a different colour scheme either dark green or matte black as well as remote-reservoir KYB shock absorbers with adjustable compression. On top of that ABS comes as standard on the 'R'.
Verdict
Although there remains something faintly ridiculous about the cruiser genre as a whole, as long as you don't take biking too seriously, there's a lot to like about the Yamaha XV950.
Your money is buying a whole lot of presence, a heap of design detailing and no small amount of fun. If you've long retired the knee sliders this could be the sort of thing that gets you excited about riding again.
Facts & figures
Bike: Yamaha XV950
Price: £7,199 (XV950R £7,499)
Engine: 942cc 8v air-cooled, V-twin, sohc
Power: 51bhp
Weight: 251kg (wet)
Seat height: 690mm
Tank size: 12 litres