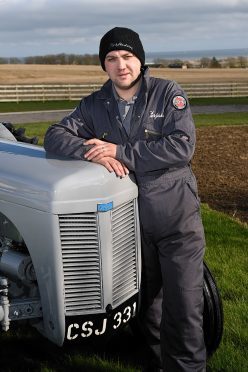 Every time Gary Norrie looks at his trio of Ferguson tractors, he is reminded of his late grandfather, who worked the machines all his life on farms in Aberdeenshire.
While Gary may not have followed in his muddy footsteps in the world of agriculture, he believes farming and indeed Fergusons are in his blood.
He has fond memories of a childhood spent watching his grandfather, Alex, who he affectionately called Papa – getting his hands dirty in the shed repairing things.
It seemed only fitting that when Alex passed away four years ago, the funeral cortege was led by a Ferguson which Gary painstakingly restored as a tribute.
"Fergusons always make me think of my papa, and I restored a 1949 TE-A 20 in memory of him," said Gary.
"I can't really explain why I love Fergusons so much but I've ended up with three of them."
Alongside his 1949 TE-A, Gary also owns an 1950 TE-D Ferguson and a later 1954 TE-D, alongside a varied selection of Ferguson implements.
"If it's not Ferguson I don't want it in my shed," said Gary.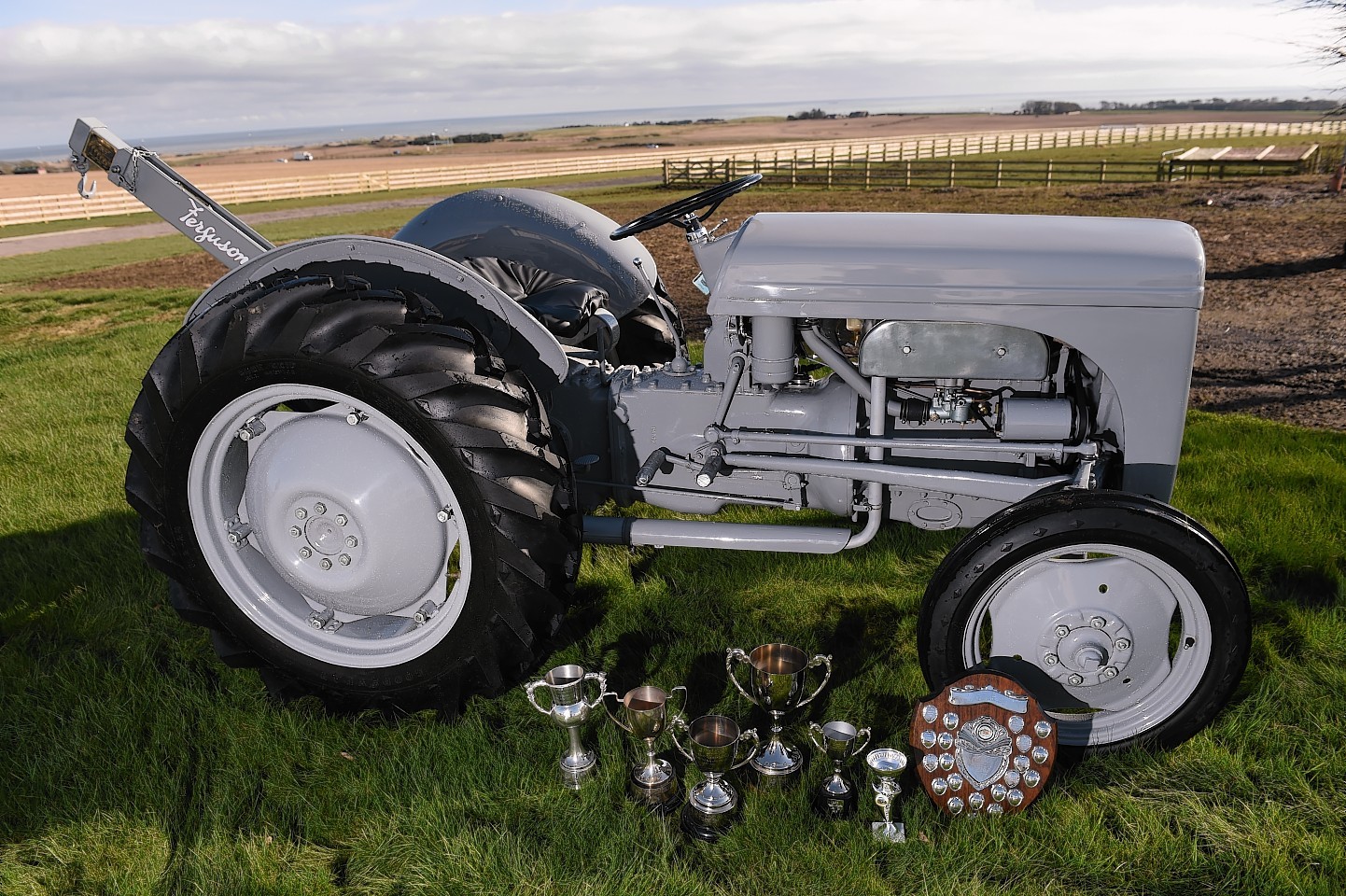 He has spent hours after work each day working on his collection, but it hasn't all been plain sailing.
"The TE-A 20 I restored took some three years to complete, but each minute and every pound spent on it was worth it," he said.
"After I bought the first Fergie, I couldn't get it out of my head that I wanted another one.
"I wanted something to really work with, and the owner of my local farm shop mentioned he had an old Fergie.
"I thought it would be in working order but it was a bit of a wreck.
"It had been left outside for years and had actually turned green.
"I could see she was going to be a gem though and came with a great history."
The TE-D was used to cut the grass at Cove Rangers Football pitch for almost 20 years.
"Previous to that her history is unknown but I never hesitated in buying her," said Gary.
Once he got his second Fergie home, she immediately underwent a cylinder head overhaul and oil change.
During some point in her life she was fitted with a Weathershields cab but only her bottom half remained.
"Trying to find the matching part was like pulling hen's teeth, I ended up making my own using a template," said Gary.
"It's a lot of work and I juggle it alongside my day job as a Project Manager at Dales Marine Services Ltd in Aberdeen.
"It's mostly weekends that I work on the tractors but this is something for me, I really enjoy it."
Gary also believes that vintage tractors are beginning to appeal to the younger generation, he was only 24 years old when he started work on his first Fergie, but there are many younger enthusiasts involved with the hobby.
"I think the younger generation is now outweighing the older generation which is brilliant," he said.
"It's been quite an emotional journey in a way.
"I grew up hearing about farm life, and even though my grandfather is no longer here I think he'd be so happy with my Fergie collection.
"I will always feel close to him and I'd never sell my first Ferguson.
"It might sound sentimental but there's no money in the world which would convince me to part with it.
"If it's not Ferguson I don't want it in my shed"