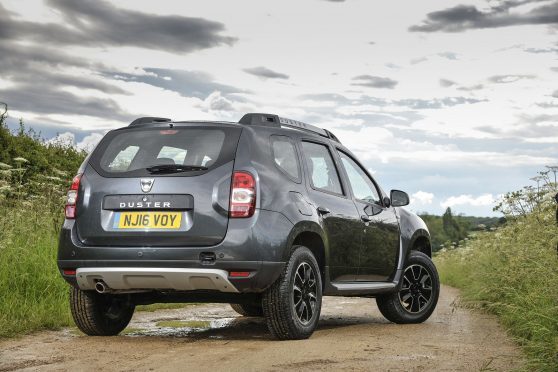 Cut back on cost and you also cut back on expectations.
Admit it – you didn't think the Duster was going to be any good at all to drive.
It may well come as quite a surprise then, to learn that this Dacia has the sort of ride/handling compromise that would shame rivals many thousands of pounds more expensive.
2WD is standard fare unless you pay an all-wheel drive premium for a variant like the one we tried. It's well worth considering. The extra cash gets you an impressive Nissan-engineered three-mode system, selectable via a rotary controller in front of the gear stick. Most of the time you'll be in 2WD, but in wet or icy conditions, there's the peace of mind of being able to switch seamlessly to Auto so that extra traction will automatically cut in when necessary.
For mud-plugging meanwhile, you'll want to keep all wheels turning permanently by switching to the Lock setting. It's in these kinds of conditions that you'll appreciate the useful 210mm of ground clearance and the impressive clearance angles.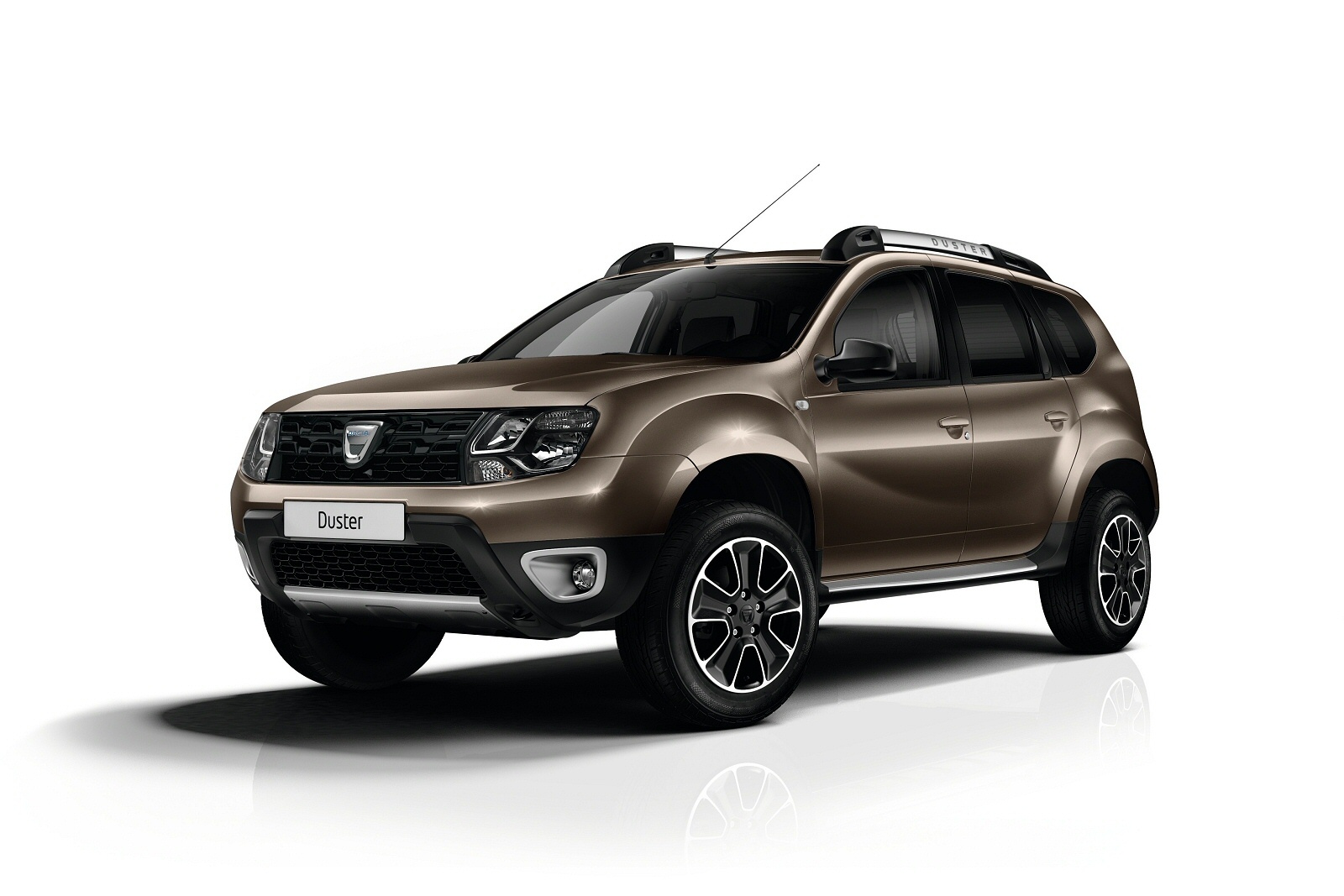 As for engines, well the entry-level 1.6-litre SCe petrol unit makes these a better bet in Euro6 115bhp form. That's if you can't stretch to the 110bhp 1.5-litre dCi diesel which, when mated to 2WD models, now comes with the option of EDC auto transmission. At the top of the range, a 125bhp 1.2-litre TCe petrol unit is now an option on upper-spec variants.
As for the design, well not a great deal's changed with the latest versions of this car. There's quite a stylish chrome front grille made up of two layers of four small intakes surrounding the brand logo.
And all versions have 'Duster' branded roof bars – chromed on Laureate models. At the rear, a black tailgate trim with 'Duster' branding sits above the number plate. Laureate versions have smarter alloy wheels, body-coloured door handles and dark metal door mirror casings.
As ever, the look isn't typically compact-SUV generic, with a glasshouse shallower than that of some rivals, a kicked-up rear window line and a wheelbase that appears longer than it is.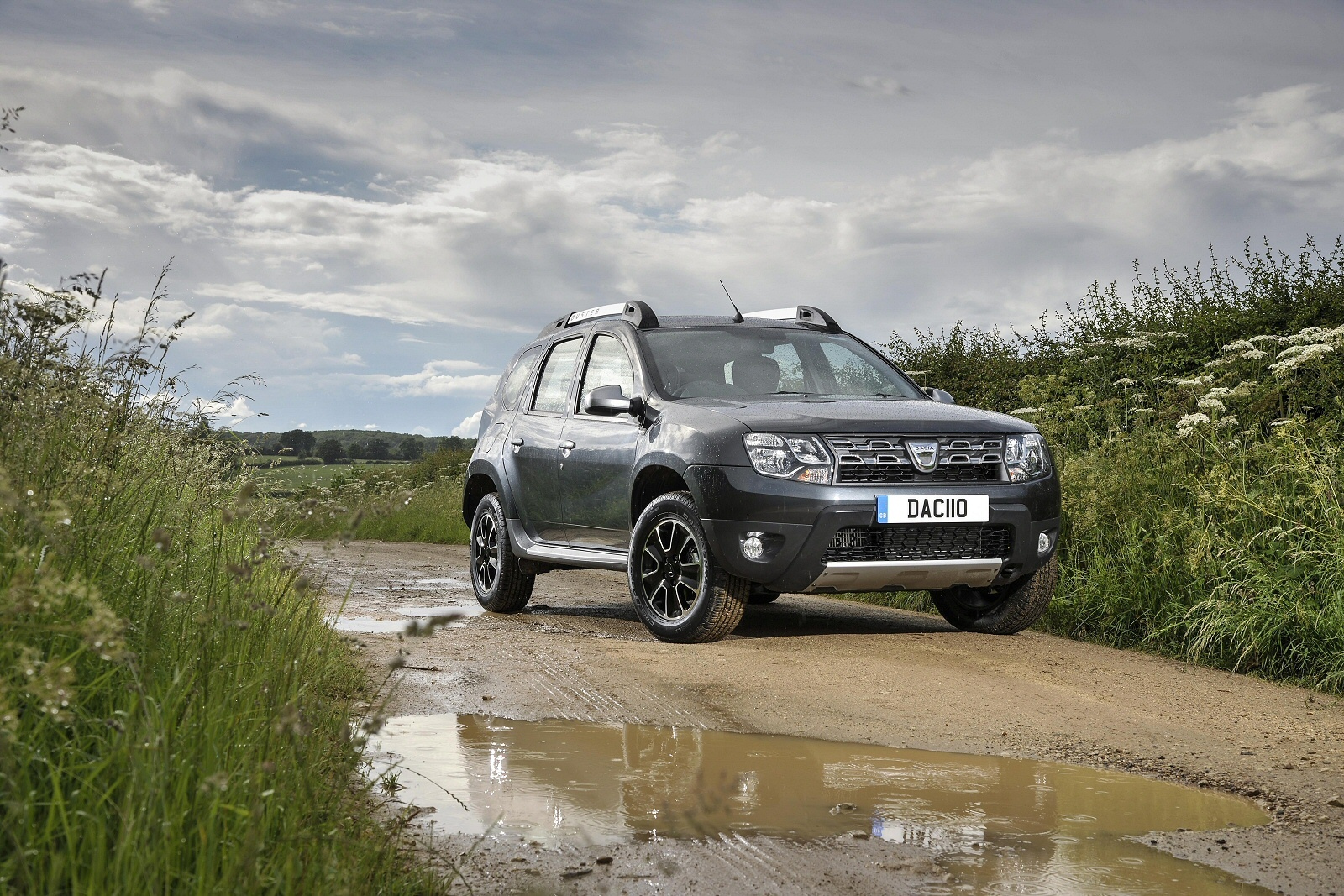 At the wheel, there's smarter trim and upholstery than you might expect for the price – it's been recently upgraded – and, as before, you sit in front of a basic two-dial instrument binnacle with orange LCD bar graphs for temperature and fuel level.
Of course, if you look for them, there are signs of cost-cutting, but everything's been decently put together and the boot's a decent size, offering 475-litres in the 2WD model, much bigger than the 416-litre litres you'd get in a rival Skoda Yeti. Bear in mind though that with this Dacia, that figure falls to 408-litres if you go for a 4×4 model, courtesy of this variant's proper full-sized spare wheel. Drop down the rear bench (which split-folds only on plusher models) and you can increase that figure to 1,636-litres.
You'll find the Duster not only inexpensive to buy but similarly cheap to keep on the road.
True, the 1.6-litre SCe petrol model isn't especially efficient, but its returns have been improved in Euro6 115bhp guise. Here, you can expect 44.1mpg on the combined cycle and 145g/km of CO2 in 2WD form, or 41.5mpg and 155g/km of CO2 if you opt for 4WD.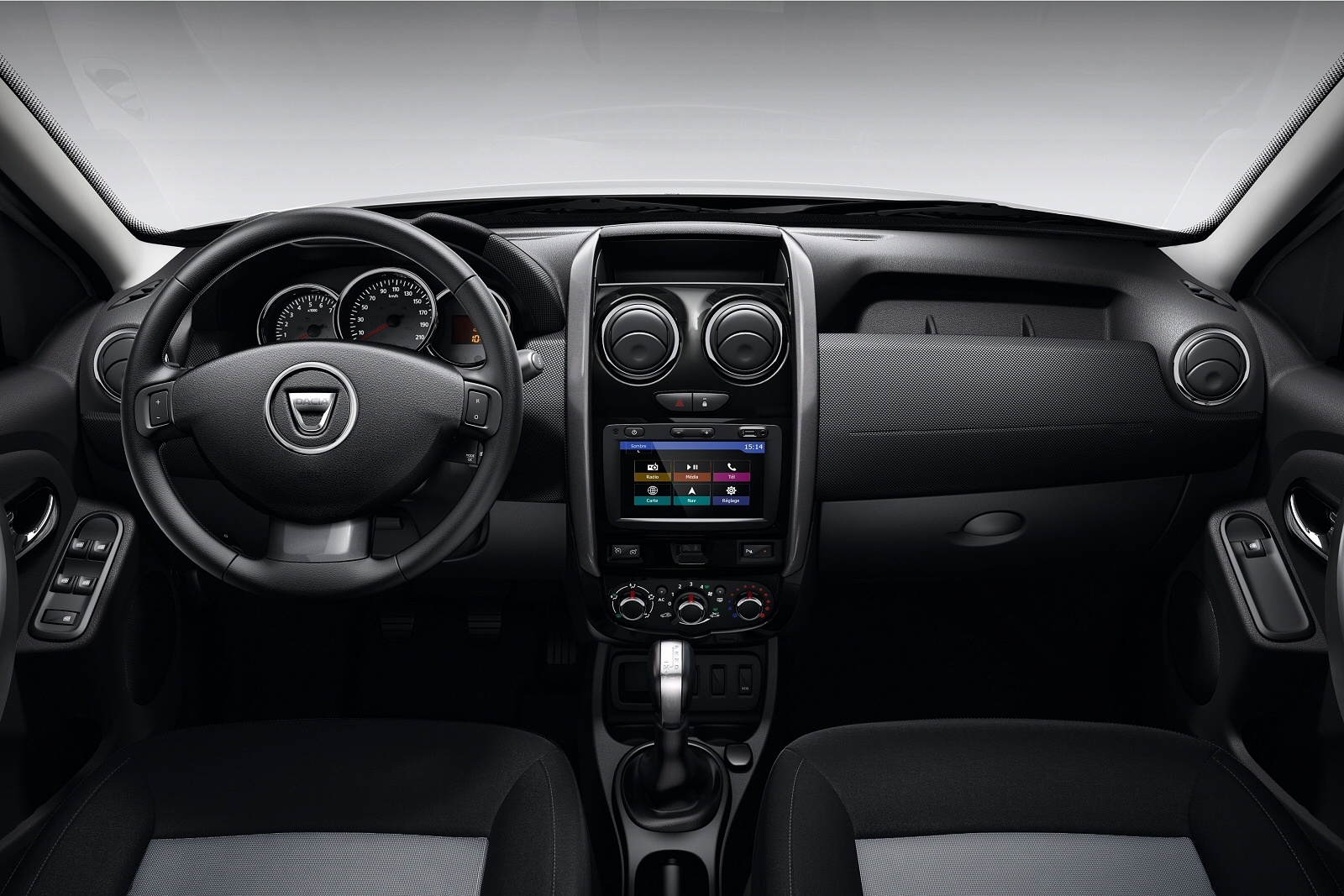 For some buyers though, only a diesel will do. With a Dacia 1.5-litre dCi, you'll see 64.2mpg and 115g/km from a front-driver and 60.1mpg and 123g/km if you want drive going to each corner.
By driving the prices far lower than the competition, Dacia also effectively pops a cap on depreciation, especially as the Renault-sourced dealer network has a firm 'no discounting' policy.
Insurance? The 1.6-litre petrol-engined car is a very modest Group 6E on the 1-50 scale, while the diesel is a little costlier to cover, weighing in at Group 10A.
As for peace of mind, well Dacia has chosen to cock a snook at the Koreans by – and I quote – 'deciding not to force buyers into paying a premium for a longer warranty they might not want'. You may disagree, but at least if you do, you've the option of extending the standard three-year/60,000 mile cover with an affordably-priced five or seven-year policy.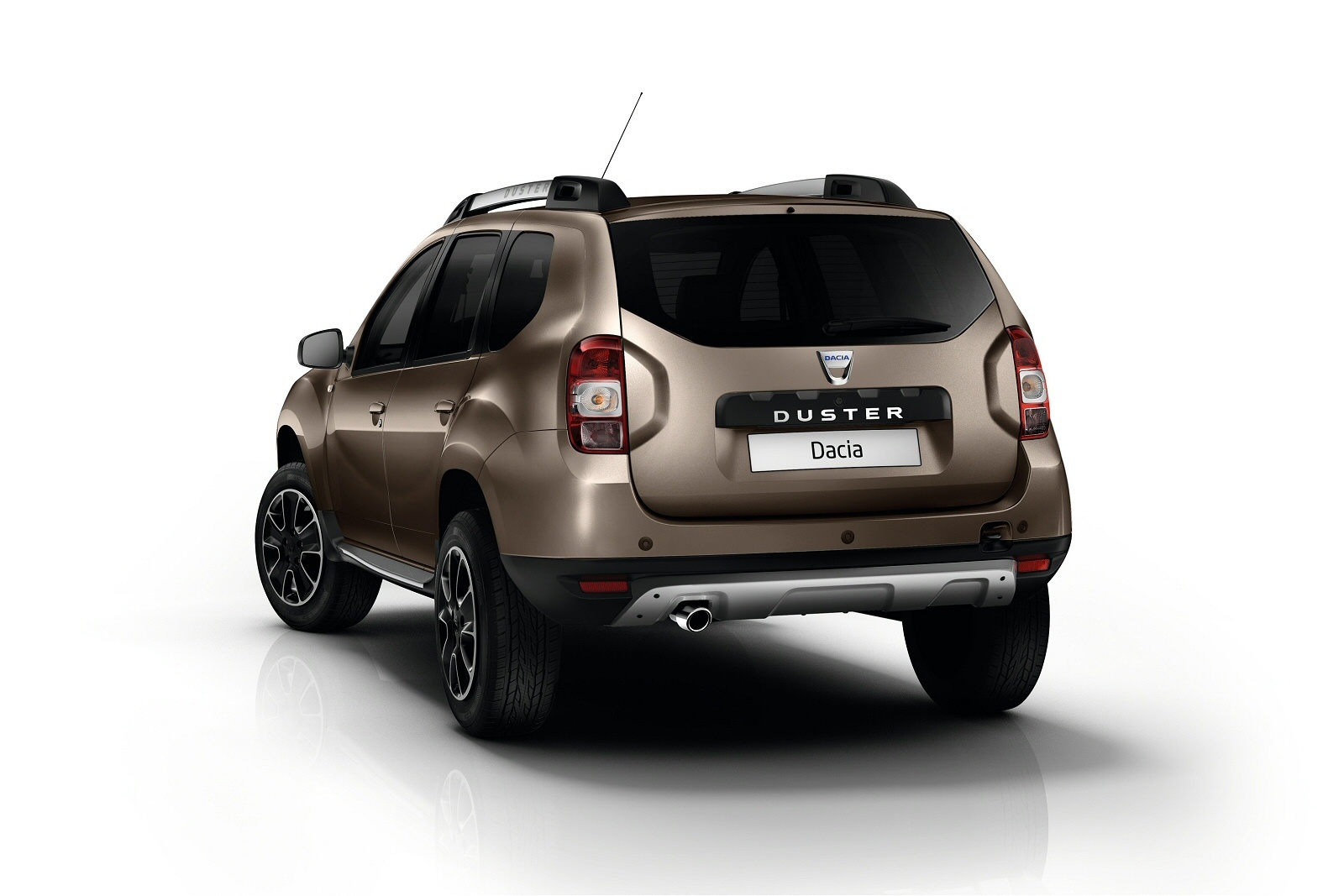 So, here's the bottom line. New cars are often a lot more expensive than perhaps they need to be, especially in fashionable market sectors like those for crossover 4x4s.
It's a trend manufacturers try to justify with high technology that's certainly very impressive but which many buyers neither appreciate nor really want. These are the people being targeted here by what continues to be a very clever package indeed, one that gives you almost everything you need – and nothing you don't.
The things it can't offer – cutting edge handling, hi-tech equipment levels and a soft-touch trendy cabin – become irrelevant when you consider the asking price.
A figure that in 4×4 models buys you off road ability that betters that of some rivals costing nearly twice as much. And in whatever guise you choose, you'll find a Duster smartly styled, practically finished and affordable to run, particularly in 1.5-litre dCi diesel guise.
Enough to make it a better bet than a late, low mileage secondhand crossover/4×4 rival? Many will think so.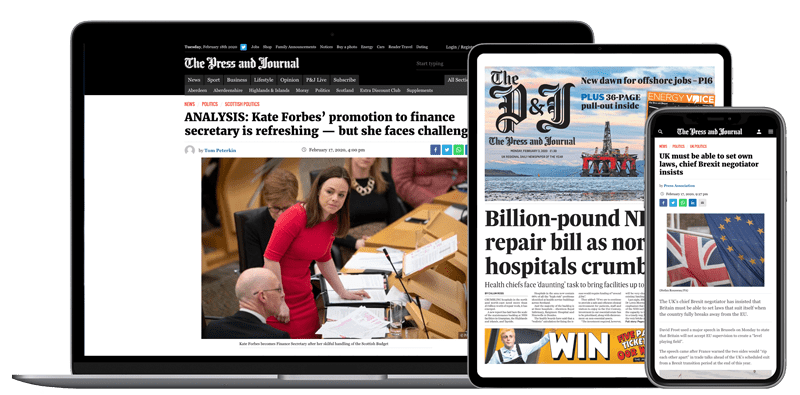 Help support quality local journalism … become a digital subscriber to The Press and Journal
For as little as £5.99 a month you can access all of our content, including Premium articles.
Subscribe