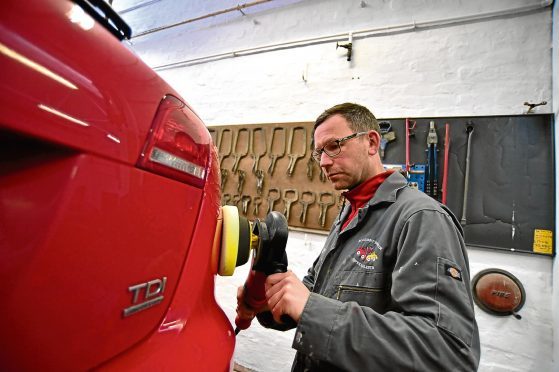 It has been 40 years since Stewart Cheyne finished his apprenticeship and set up his own vehicle bodywork repair firm.
Cars have changed beyond all recognition as the decades have slipped past, but the sign still remains proudly in place at the family business in Banff.
Stewart died in 2014 after a cancer diagnosis but his son Barry is determined to continue his legacy.
From minor bodywork to putting right the damage caused in collisions, Barry believes that each and every job must be carried out to a high standard.
By his own admission, his father's love of perfection rubbed off on him and the pair worked side by side for more than 20 years.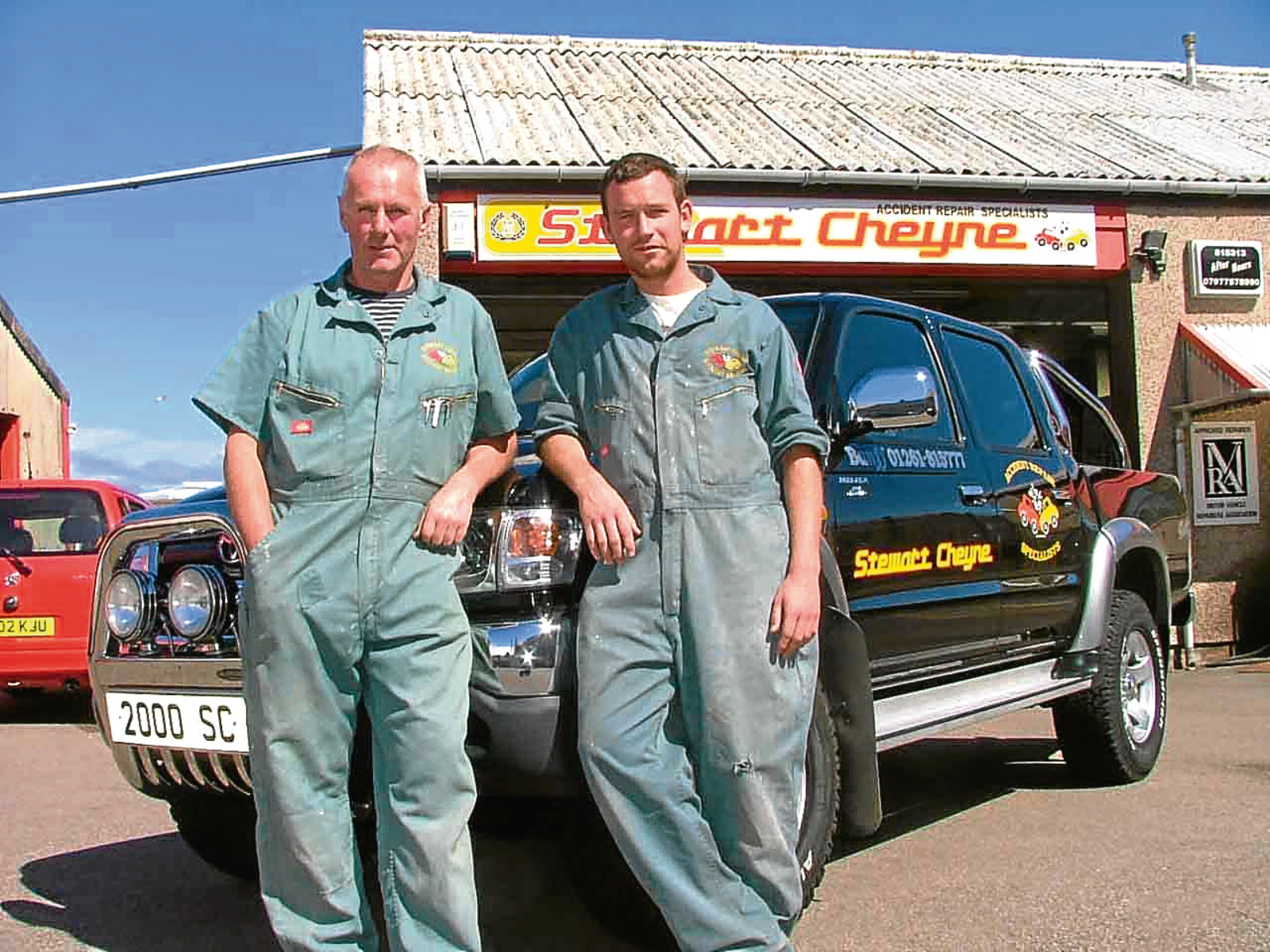 Barry was a headstrong youngster set on making it in the music industry as a DJ before he was persuaded to join his dad with the promise of a good career in the family business – a move he has never regretted.
He shares the same love of the job which drove Stewart forward and is incredibly proud of the reputation which his dad built up.
"My dad was only 24 when he started out on his own in 1977," said Barry.
"He loved cars and enjoyed his apprenticeship, but he was always determined to set up his own business and work for himself.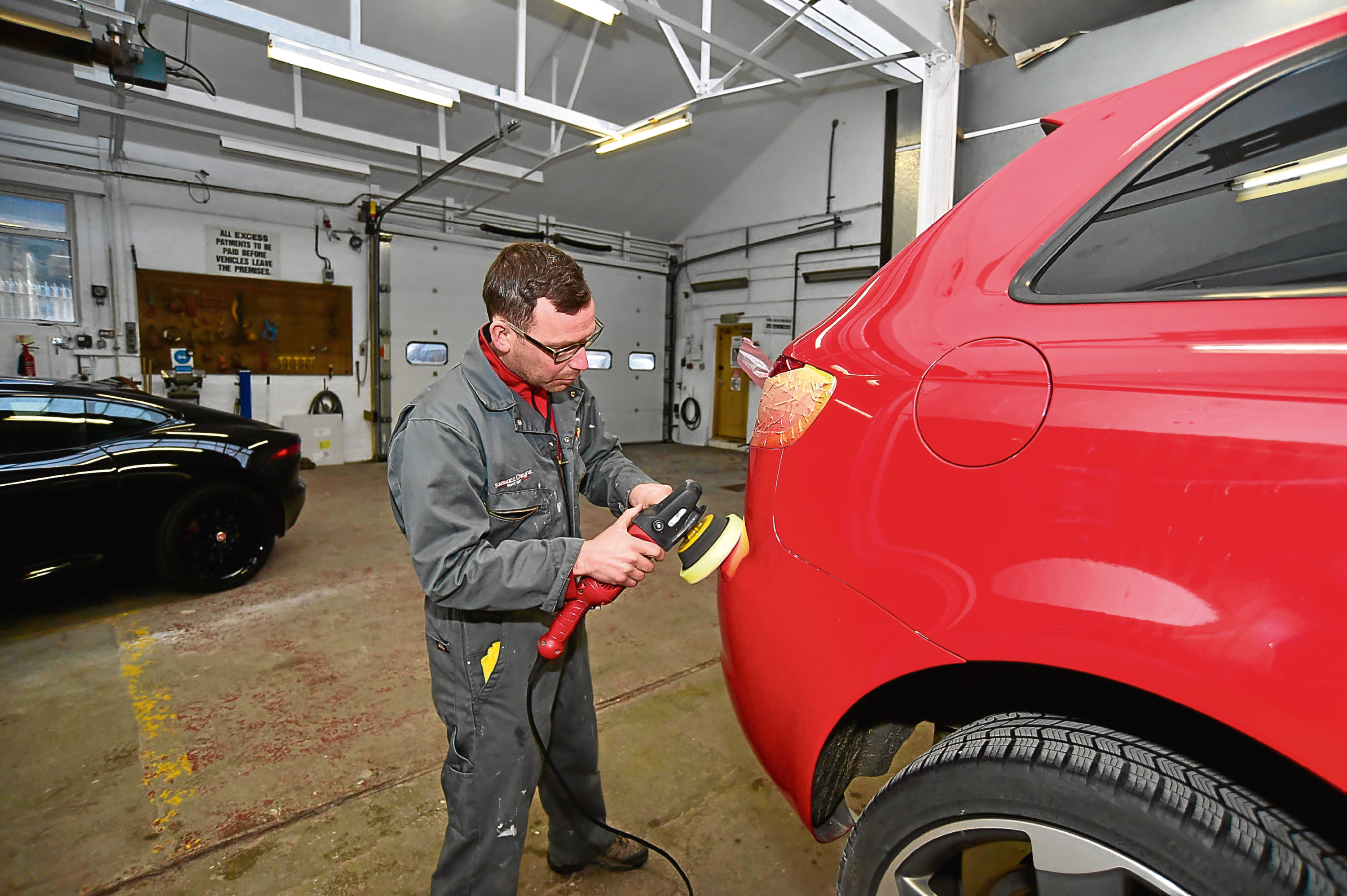 "This even involved selling his prized possession, a Ford Cortina 1600E, to get some money behind him to invest in the garage.
"He bought his first premises which we still work from today and then, in 1991, he was also able to buy the old post office next door and expand.
"He died three years ago and I never had any doubt that I'd continue with the business.
"My dad loved his job and he set a very high standard, he liked things done properly and I've tried to continue in that vein."
Many of Barry's customers came to use his services through word of mouth, and he says all independent small businesses need their good reputa- tion to weather the tough times.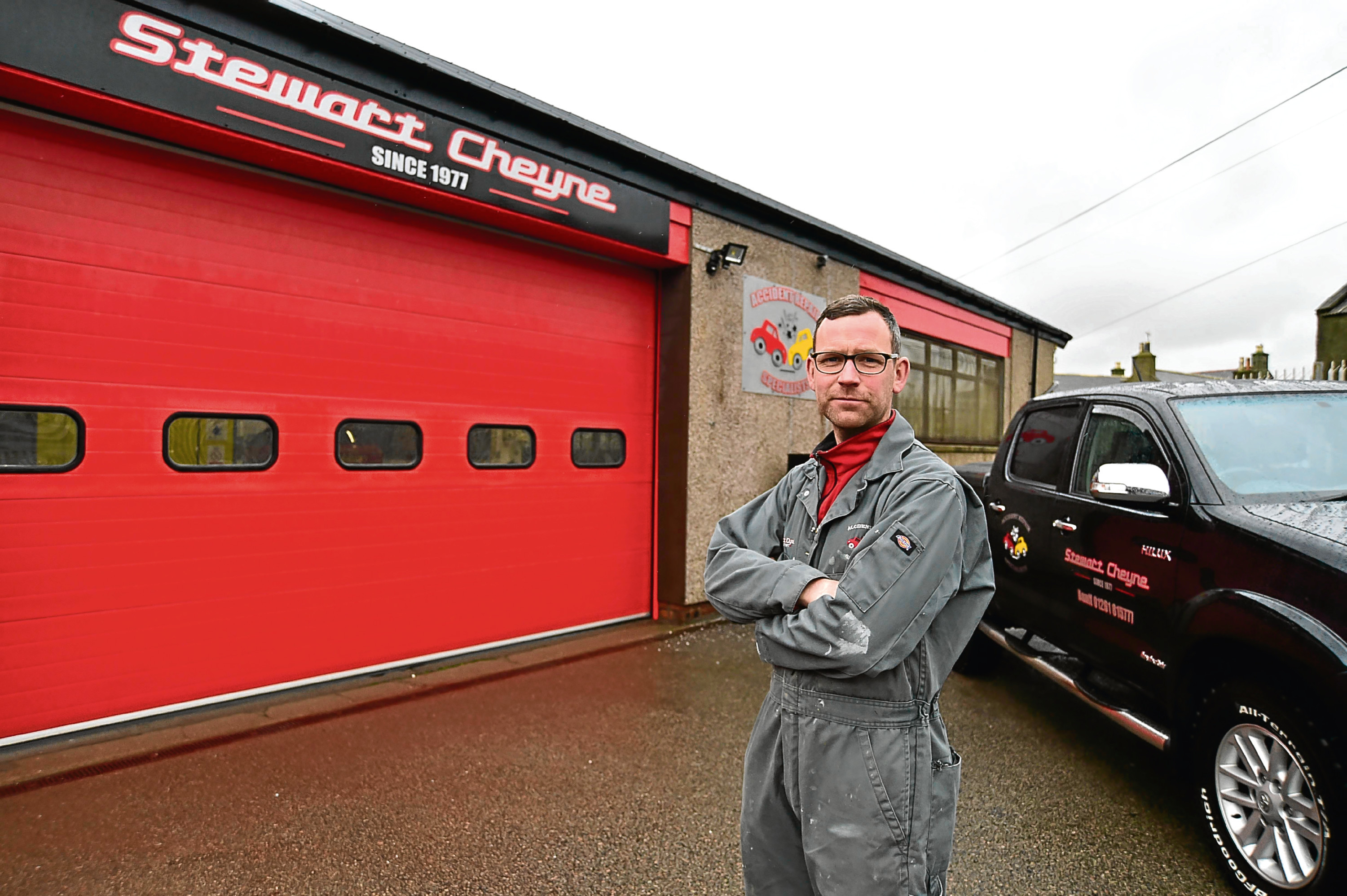 He also believes that vehicle owners are sent to chain companies situated miles away that are recommended by insurers, when the job could be done by a local business.
"We're always trying hard to ensure we keep up to speed with evolving technology and work practice so that we can compete with the big companies," said Barry.
"I try to stick by the basic principle that if you do a really good job, people will return to you and that's where reputation is everything.
"That same principle has ensured 40 successful years in business repairing family cars, elite motors and commercial vehicles, with everyone receiving the same high level of service. What keeps me pushing forward is my love of the job, but also the fact that my dad spent decades building a reputation and it's down to me to uphold it."