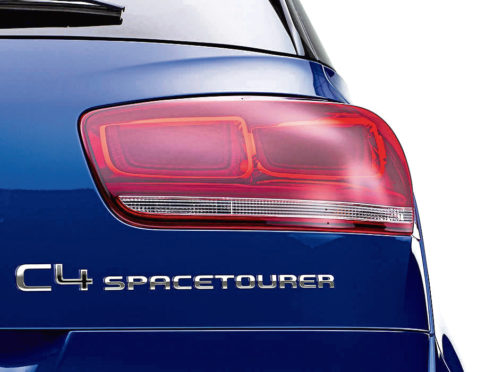 It may have been created to go head to head with five-seat MPV rivals such as the Ford C-MAX and the Renault Scenic, but Citroen's C4 SpaceTourer, the car once known as the "C4 Picasso", feels cut from rather different cloth.
Emboldened by the success of its boutique DS line, the French brand has decided to inject more style and desirability into many of its other wares and this people-carrying C4 still looks like something that's just driven off a motor show stand.
It's a clever piece of product design and speaks to family buyers who need practicality but don't want to sacrifice style.
That has usually meant they buy crossovers or 4x4s, but these days, a fresh wave of increasingly high-concept MPVs like this C4 SpaceTourer offer a real alternative.
Sounds good doesn't it? Let's check out this model in 2.0-litre diesel BlueHDi 160 guise.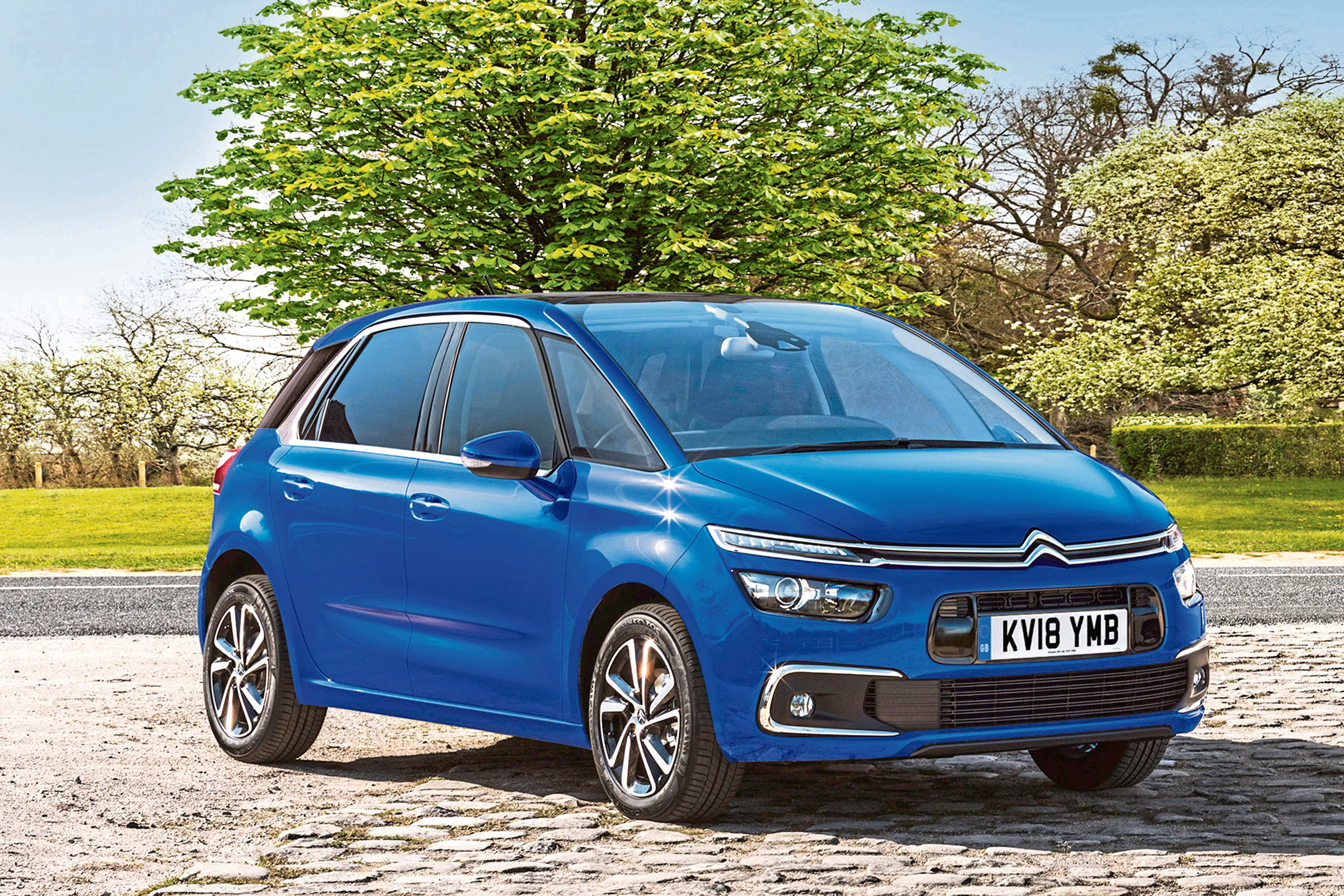 Like its Picasso predecessor, this C4 SpaceTourer is built on what Citroen calls its EMP2 platform, which has been co-developed with Peugeot and, like the Volkswagen Group's MQB chassis, is designed to be easily customisable to different configurations.
Citroen is keen to tell us this platform helps to cut kerb weight – which is clearly going to help with economy and emissions. But does that also mean the C4 SpaceTourer is a sprightly handler?
Sadly not. There's a fair amount of body roll and there's little in the way this car is set up that gives us too many clues about the inherent talent that's latent in the chassis.
Ride quality isn't bad, with a slightly taut feel giving it a little more alertness than its predecessor and Citroen has clearly paid attention to improving refinement at speed.
And speed is certainly in evidence in this top diesel BlueHDi 160 model, rest to 62mph occupying 8.9 seconds on the way to 130mph. It only comes with EAT8 auto transmission.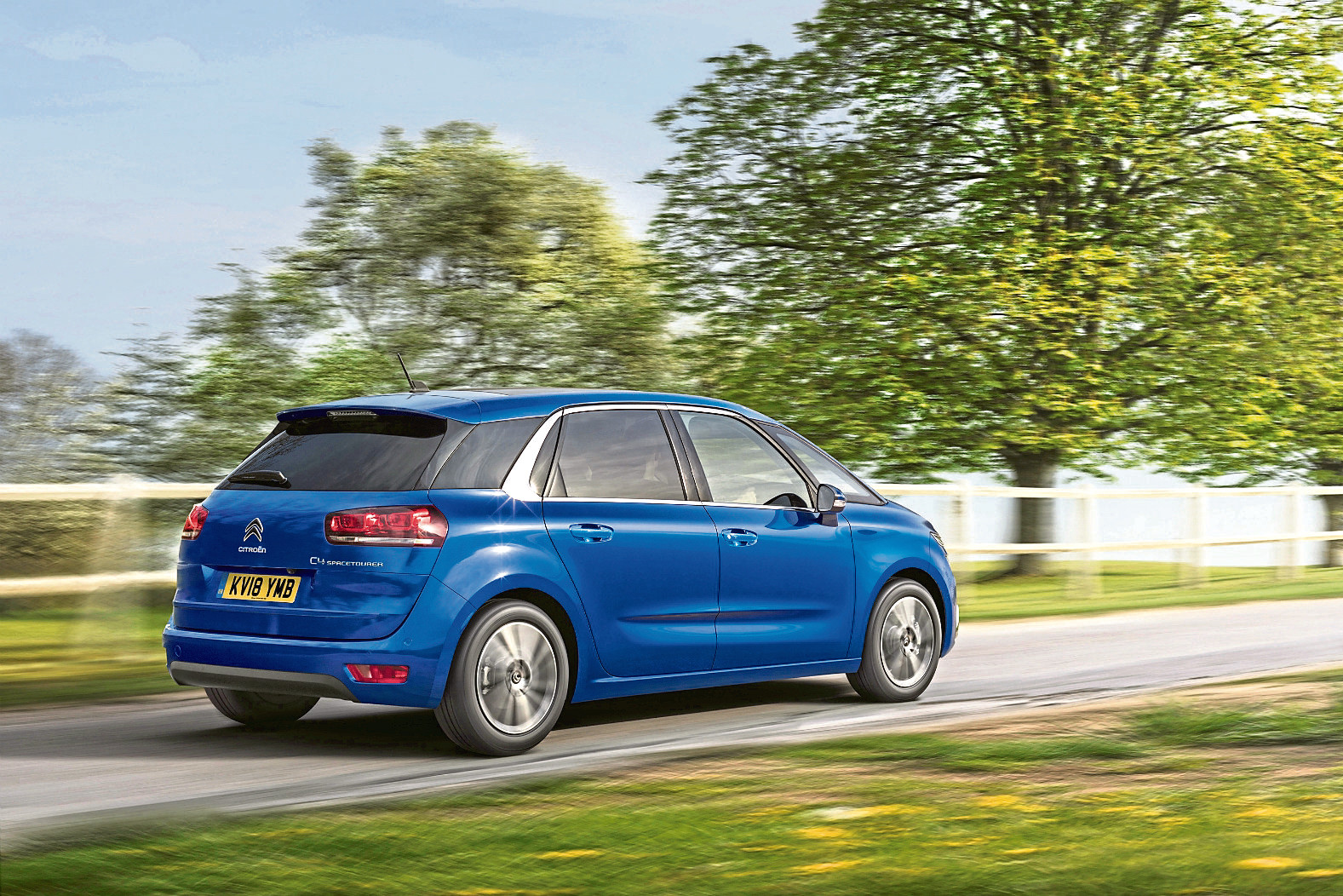 The change of name hasn't come with a change of look, so these revised SpaceTourer models keep the previous C4 Picasso's three-tiered light signature at the front, which is synonymous with Citroen's contemporary design language.
The grille is separated into two parts by the body-coloured bumper and sports a glossy black registration plate mount and a second air intake.
Plus there are smart 3D-effect rear lights, classy 17-in diamond-cut alloy wheels and buyers get the option of a black two-tone roof.
Inside, there's clever interior packaging that designer Frederic Soubirou is clearly proud of. We like the optional lounge-style front passenger seat that features an extendable footrest and massage function.
On a more practical note, there's a 537-litre boot that's 60 litres bigger than that of a Ford C-MAX. Slide the rear bench forward and you get up to 630 litres.
We'll deal with the long wheelbase Grand C4 SpaceTourer Picasso separately, but the standard length car features three rear seats that can be slid back and forth, reclined or folded flat independently of one another.
What's more, the floor is devoid of a raised tunnel, aiding utility still further.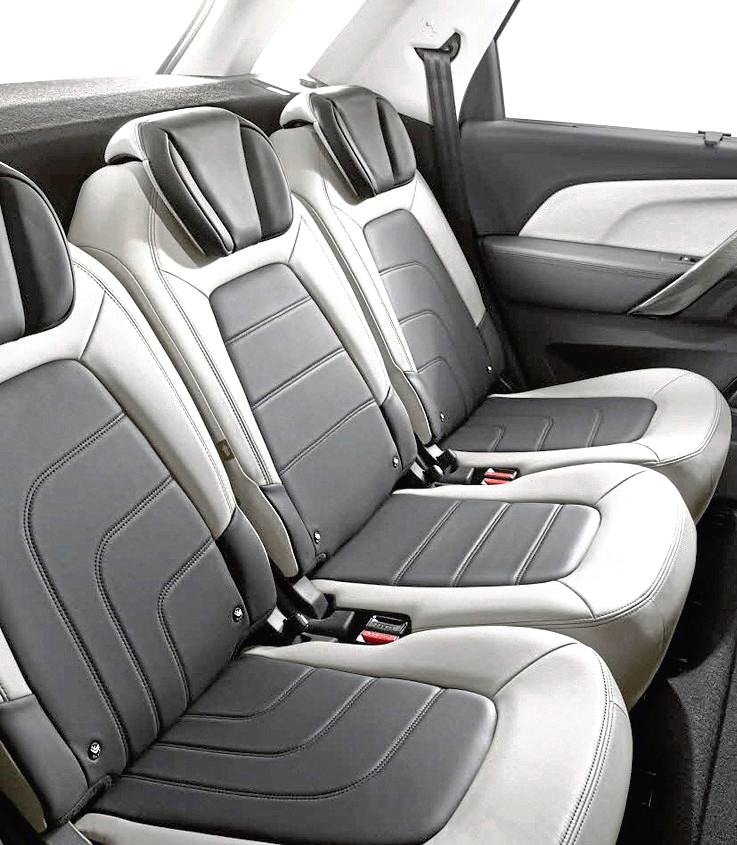 Materials quality in the cabin is smart, with classy metal finishes and simple yet effective ergonomics, something we have rarely said of previous Citroens.
Expect to pay in the £28,000 to £31,000 bracket for this 2.0-litre BlueHDi 160 diesel variant, the price being quite high because this derivative comes only with the plusher "Feel" and "Flair" trim levels.
That's a fraction more than some rivals with comparable powerplants.
It's fairly easy to see why customers would pay a small premium for the C4 SpaceTourer, though.
It's the reason why buyers will pay more for an Apple versus a Dell – slicker design values.
Citroen claims this car weighs about the same as the old C3 Picasso, which used to campaign in the next class down.
The weight-loss plan isn't the only angle of attack the French company has taken. The aerodynamics are sleek, Stop & Start technology is fitted and the low-friction drivetrain results in carbon dioxide emissions lower than you might expect.
That'll make a significant difference in terms of the tax you pay, whether you're a private buyer or a company car buyer who needs a bit more space.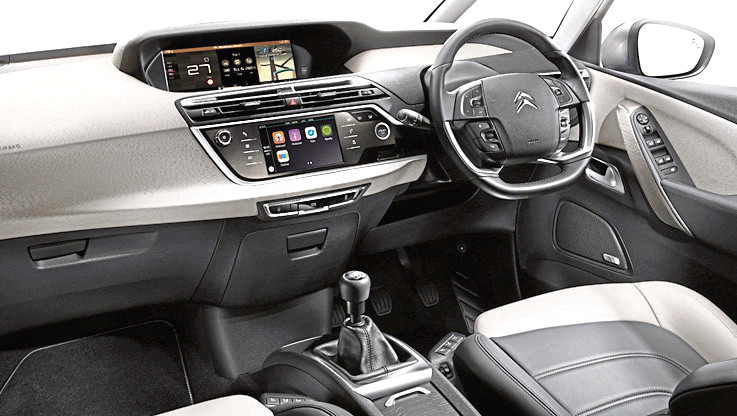 As a result, the 160bhp BlueHDi diesel we're looking at here is able to deliver a very strong turn of speed, yet 60.1mpg on the combined cycle and up to 124g/km of CO2. That's thanks to a clever selective catalytic reduction module there to treat nitrogen oxide and limit carbon dioxide.
When most car manufacturers set out to build an MPV vehicle, they look to tick three boxes. Their car must be practical, it must be safe and it's got to be relatively cost-effective to run. Anything after that is a bonus and the corporate bean counters usually view anything else as an extravagance.
Not so Citroen. It believes an MPV should do all of the basics but in addition to that it can be expressively designed and something you'd be genuinely proud to own.
Going above and beyond the call has set this C4 SpaceTourer a long way apart from the class norm.
THE FACTS
Model: Citroen C4 SpaceTourer
Price: From £28,000
Performance: 0-62mph in 8.9 seconds, top speed 130mph
Economy: 60.1mpg
CO2: 124g/km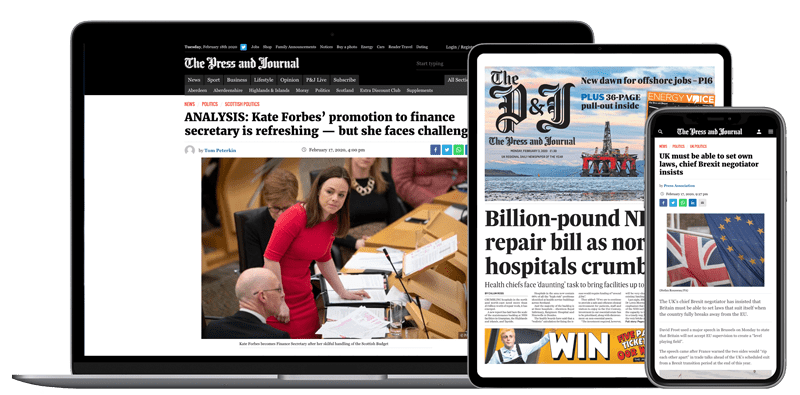 Help support quality local journalism … become a digital subscriber to The Press and Journal
For as little as £5.99 a month you can access all of our content, including Premium articles.
Subscribe