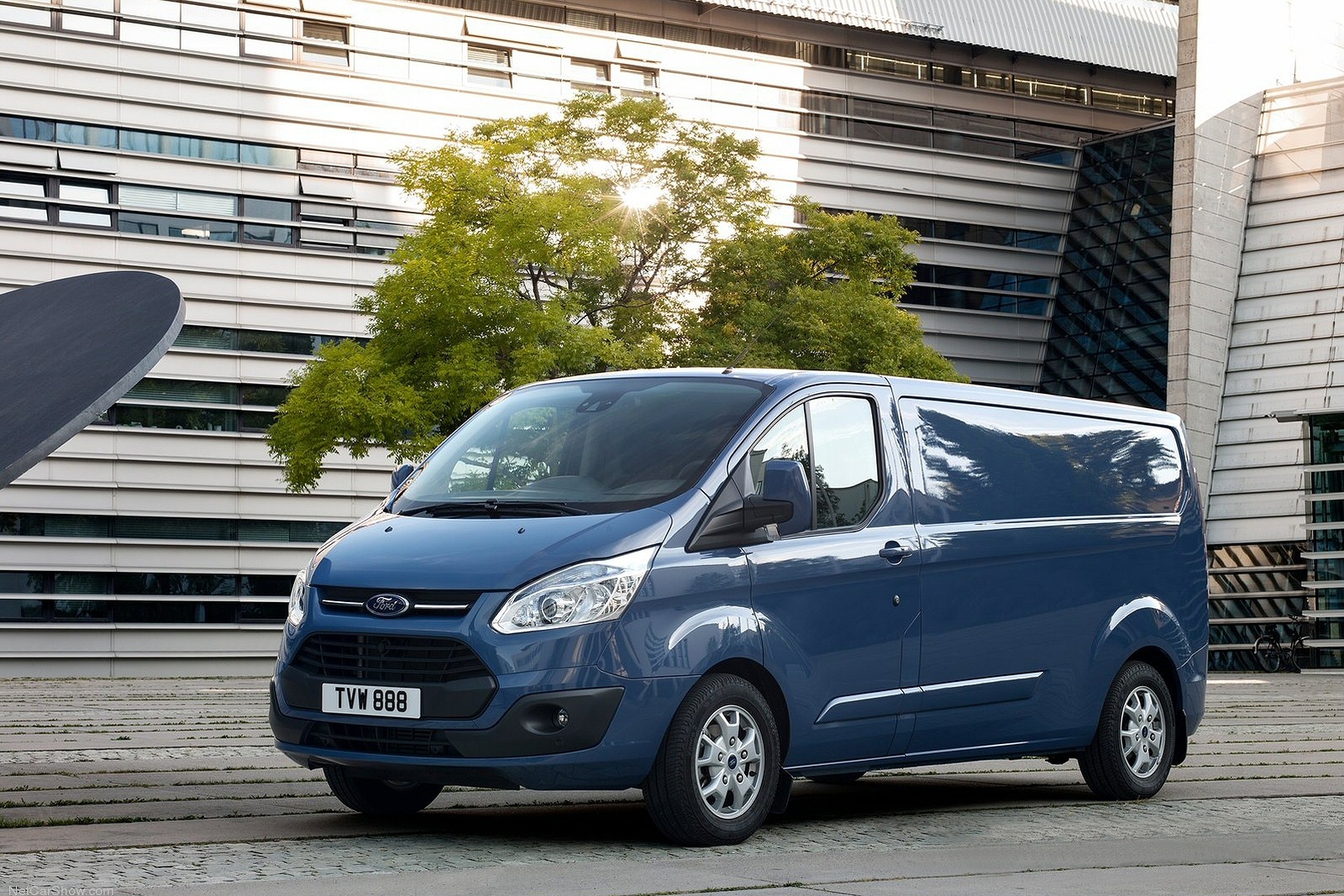 Ford now has a four-strong Transit model line-up including this Transit Custom – the ideal size for many businesses and Ford's entrant in the large van market.
Under the bonnet, the range these days is based around one engine, an improved version of Ford's 2.2-litre TDCi Duratorq unit developed in conjunction with Peugeot Citroen which operates with a clever Auto-Stop-Start system and is offered in three states of tune for front-wheel drive customers – with either 98, 121 or 151bhp.
There's enough pulling power to be able to tow a braked trailer of up to two tonnes.
The other thing you notice at the wheel with these engines is how much quieter they are thanks in part to the 6-speed manual transmission with its long gearing. And of course the provision of a standard bulkhead across the range helps further here.
Let's now look at what you'll pay. There are several hundred Transit Custom derivatives from which to choose, with most being centred around the panel van body style we tried. Adding people to the packaging mix means you might want to look at the Double-Cab-in-Van body style with its extra rearward seats in front of the load bay.
Or, if you want to give the whole space over to the carriage of people, there's a 9-seater Kombi minibus. If you want something even more luxurious than that, there's a smarter, more luxurious 8 or 9-seater Tourneo passenger body style, but Ford really now consider this as a passenger car product and a decent alternative to really large MPVs for bigger families.
Here though, our main focus is on Transit Custom Panel Vans. Though it is possible, excluding the dreaded VAT, to get yourself into a short wheelbase version of one of these for under £20,000, most models will be sold in the £20,000 to £25,000 bracket that's common to the medium range van class.
In rough terms, you need to be looking at adding around £700 to the cost of any given short wheelbase variant if you want to upgrade it to beefier long wheelbase spec. You can also talk to your dealer about the higher roof body style also developed for this van which will only cost a few hundred pounds more.
As for rivals, well they're many and varied of course. Short and long wheelbase Transit Custom models compete mainly with medium-sized vans like Vauxhall's Vivaro, Renault's Traffic, VW's Transporter, Mercedes' Vito, Peugeot's Expert and Citroen's Dispatch. You'll need the fully fledged model just known as 'Transit' (or in Ford-speak as the 'two-tonner') if you want the next class up from this.
Practicalities & Costs
Certainly the bulky stuff should go in OK, with even the low roof version offering a rear door aperture 1,400mm wide and 1,340mm high, though of course that'll be higher if you've specified the high roof option.
The roof height, along with your selection between short and long wheelbases, will also of course determine your load space volume.
At the bottom of the range, short wheelbase low roof customers get a very decent 6m3, which, thanks to a load space length of 2,555mm and a class-leading width between the wheel arches of 1,390mm, is enough to make this the only vehicle in the SWB medium range van class able to transport up to three euro pallets with a one metre-high load. Make use of all that space and you'll be glad of a payload of at least 883kgs.
So, in short, you may not need the long wheelbase version we tried, but if you do, then you'll find that the extra 0.37m of length is enough to up the load space volume to 6.8m3, while to match it, payload rises to anywhere between 1,014 and 1,414kgs, depending on the Gross Vehicle Weight you choose.
Whatever Transit Custom model you choose, it'll get a sliding side door with class-leading height and width (1,320mm high in low roof form and 1,030mm wide).
As for running costs, these have been improved substantially over the previous generation model, with even standard Transit Custom variants delivering a combined cycle fuel return of 42.8mpg and 174g/km COemissions. To improve upon that, you need to be looking at one of the ECOnetic models which benefit from an Auto Start Stop system.
This may be the most sophisticated Transit we've yet seen but businesses will still buy it for the same reasons.
This Custom model remains such a simple, straightforward one-stop choice and it'll help that it satisfies a wider variety of commercial needs than any other Transit derivative.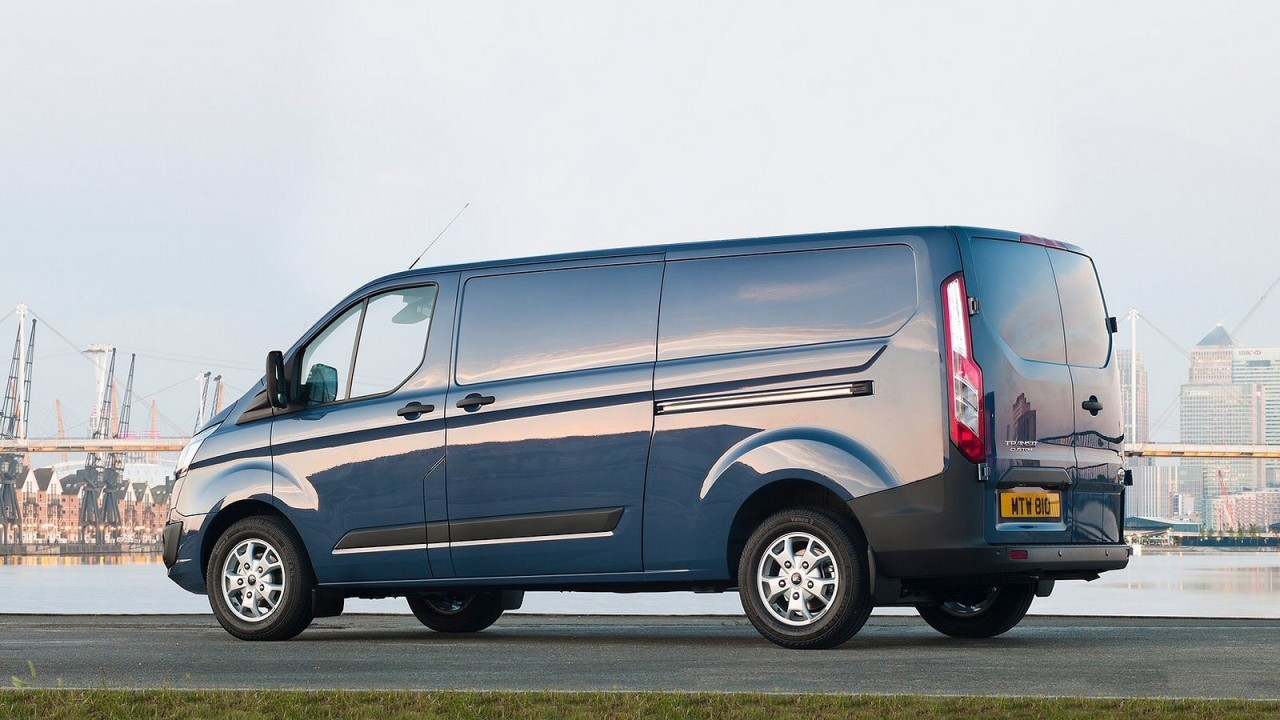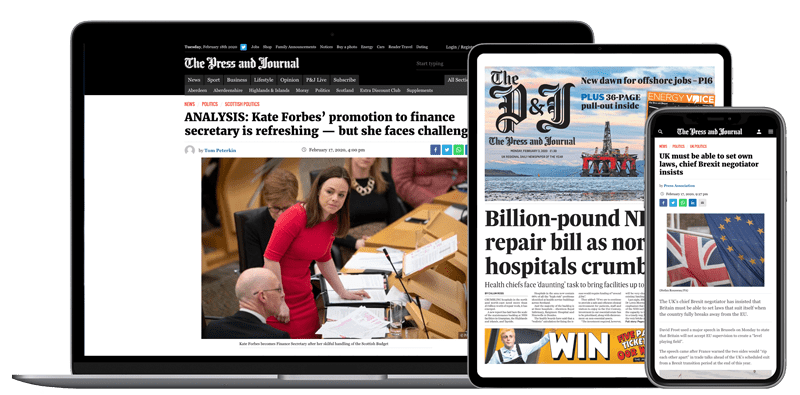 Help support quality local journalism … become a digital subscriber to The Press and Journal
For as little as £5.99 a month you can access all of our content, including Premium articles.
Subscribe