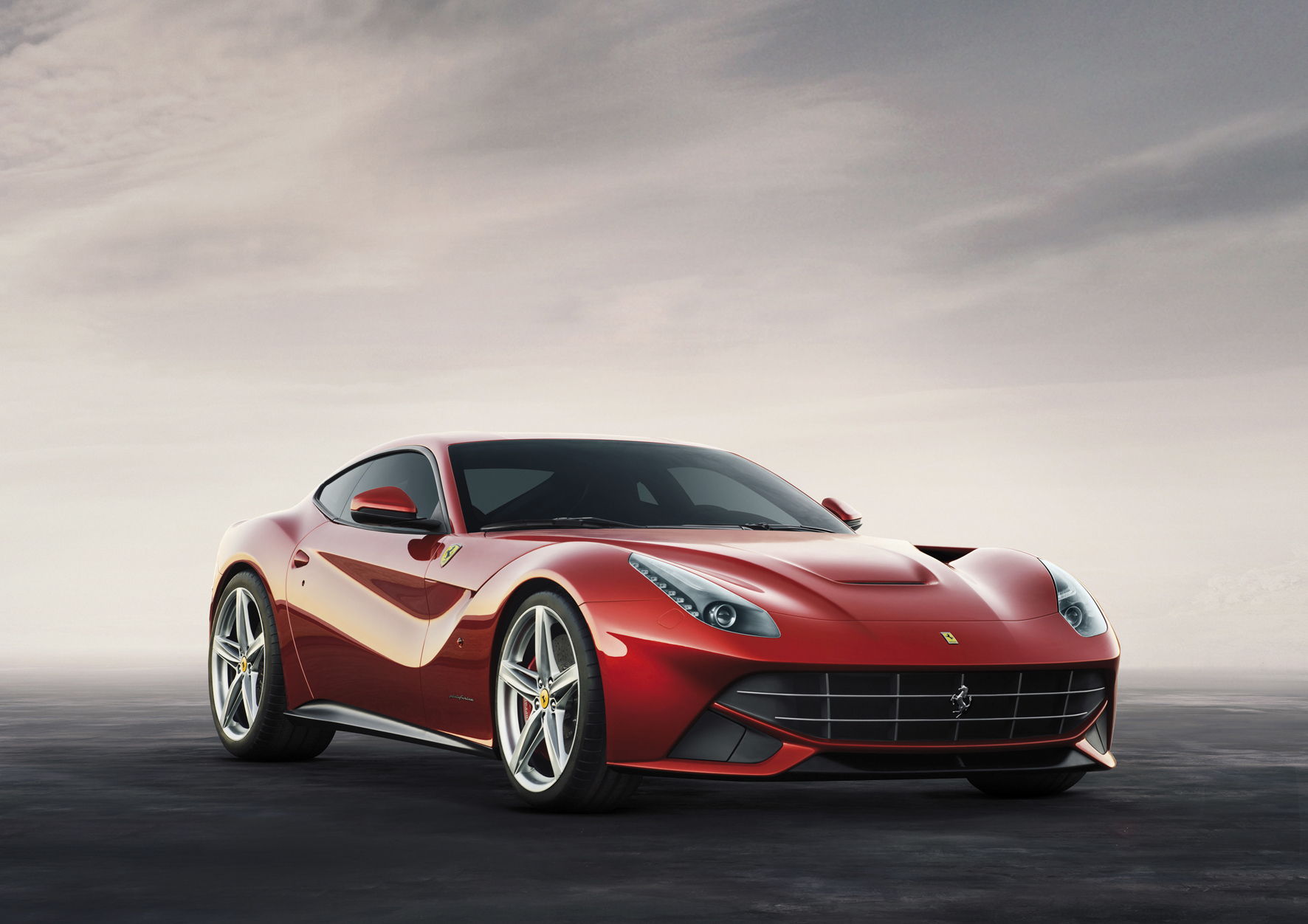 LaFerrari apart, this is the most powerful car Ferrari makes and a true member of the supercar set. How does it cope with British roads and British weather?
It's not very often that Ferrari will carry over lots of parts from a previous car, so much of the F12 is refreshingly new. Under the bonnet there is a 6.3-litre V12 that, without recourse to turbochargers, dishes out a remarkable 731bhp, driving the rear wheels only through the latest version of Ferrari's sophisticated seven-speed dual-clutch gearbox.
There are carbon-ceramic brakes to rein in the performance and clever electronic dampers, while the aerodynamics are pretty special, too; the front wings have a deep channel cut into them to add downforce. Your quarter of a million buys a reassuring amount of technology.
The most recent Ferraris are heavily influenced by the wind tunnel, so they have a more functional look, rather than being solely penned with style in mind. That said, the F12 is no less dramatic for it. The long nose and hunched up rear lend it menacing proportions and you're left in no doubt about the performance.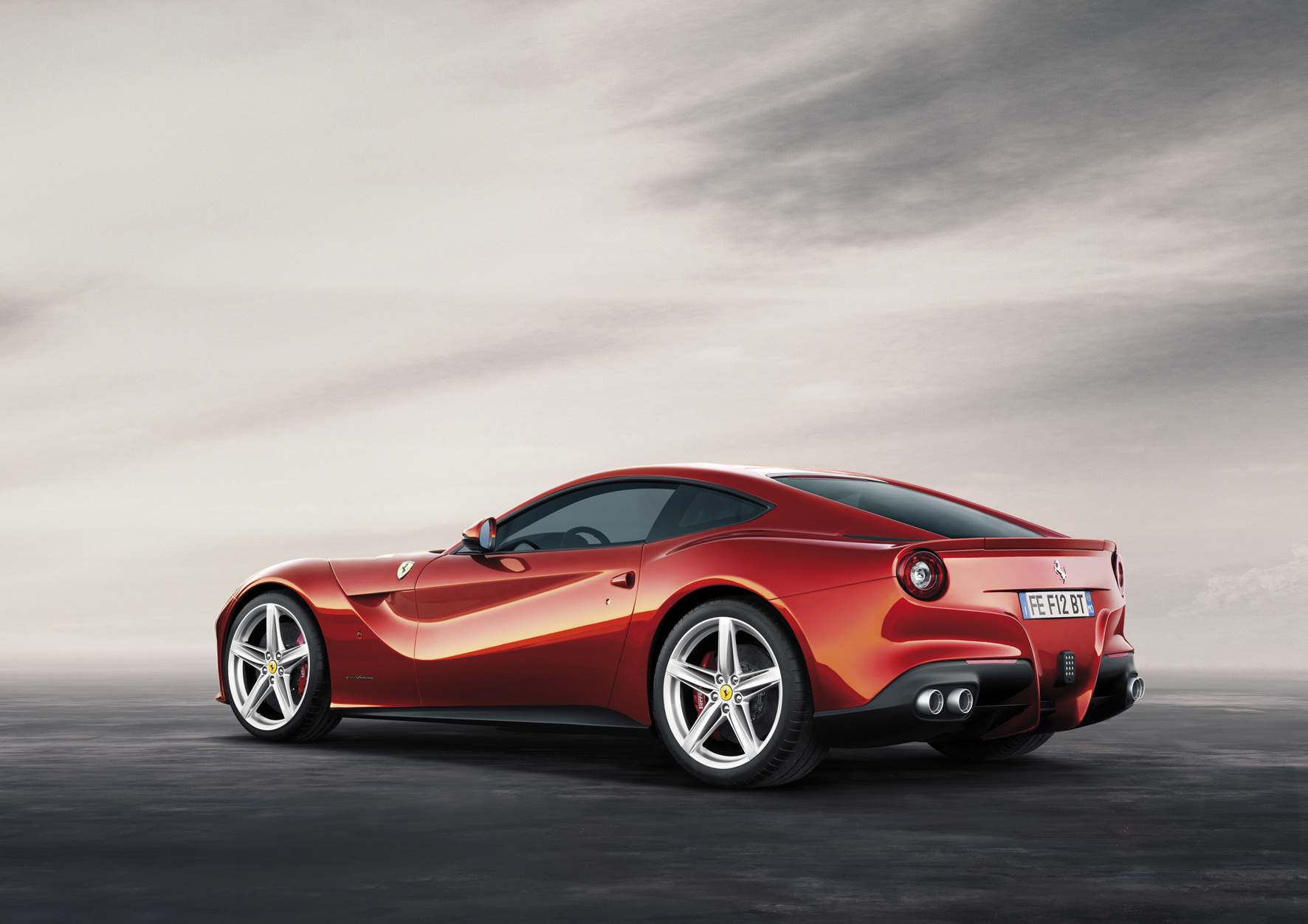 In the old days, Ferraris were seen by some as purely for show, but these days there's no questioning that they are serious driving machines – particularly at this end of the family tree.
By making the F12 a strict two-seater, and with no pretence of trying to carry more, there's a sizeable and useful amount
of space in the back. Behind the front seats, you can stash small bags. Under the boot lid, there's as much as 500 litres of space available – more than enough for a weekend away with you and a lucky friend.
The cabin layout is broadly straightforward, although Ferrari newbies might find the steering wheel a little challenging at first, as it carries lights, wipers and indicators.
Even in its tamest settings, the F12 is dripping with intent. Press the starter button and there's a brief whirr before a yowling flare of revs and a busy idle. The seven-speed gearbox will operate in auto mode, leaving you free to nose the F12 through traffic; and it's surprisingly docile.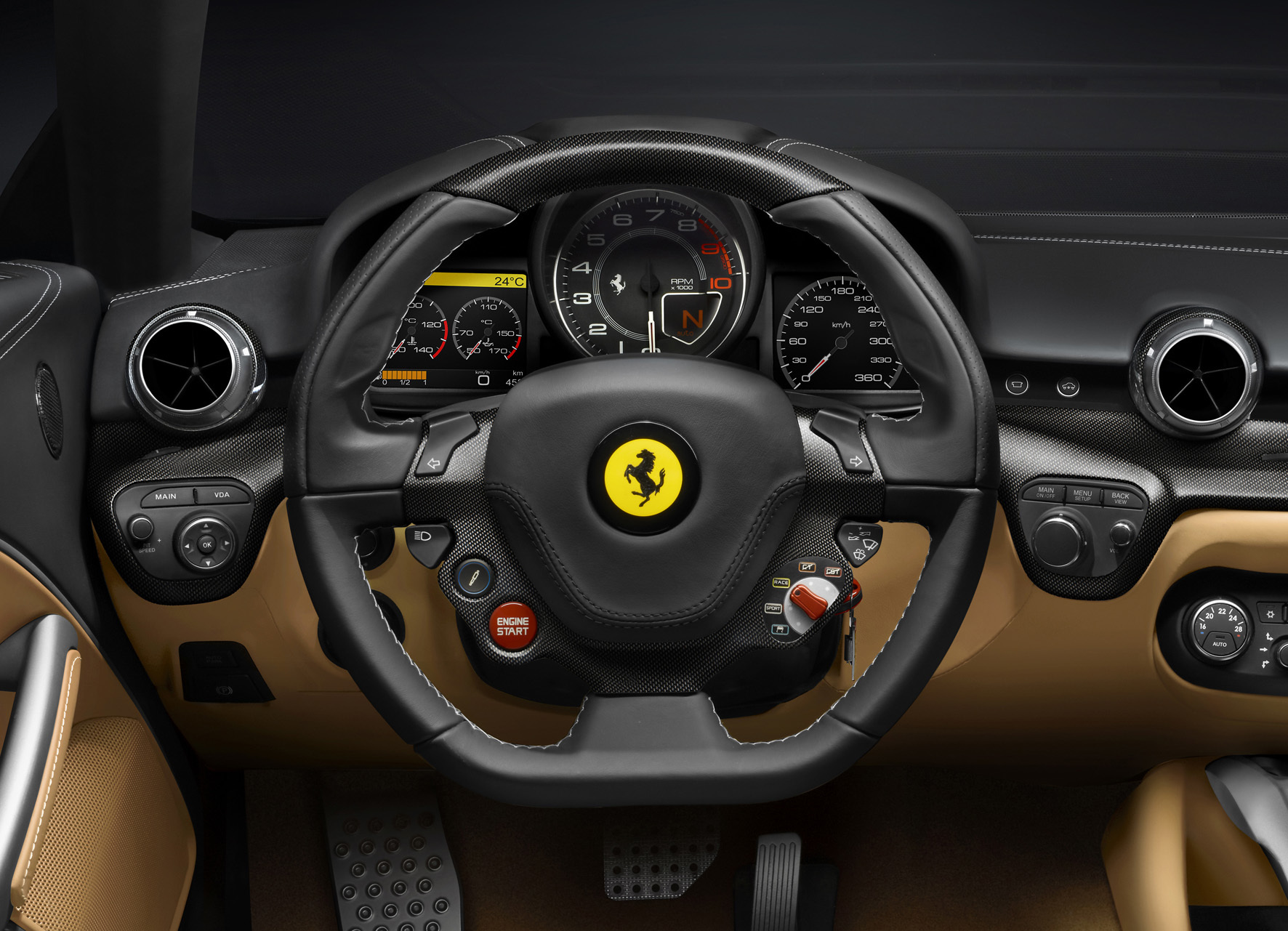 Venture out of town and you soon realise that magnificent V12 is every eager to respond and has masses of torque. Squeeze the throttle with almost any combination of revs, speed and gear and it will accelerate with real intent.
But to experience the F12 fully you need to wring it past 8,000rpm, and you get an F1-inspired noise alongside sensational acceleration. Given the room, it will hit 211mph and, judging by sane speeds at least, it won't take long to get there.
The same goes for the handling; the steering is super-sharp and full of feel, while the brakes are immensely powerful. You'll need the suspension in its softest mode most of the time on British roads, though.
There's no doubting the amount of fine engineering that goes into a Ferrari, but it doesn't come cheap. The F12 base price is £239,352, but this particular example had almost £100,000 of extras. But if you can afford an F12 in the first place, you won't be questioning the value-for-money aspect.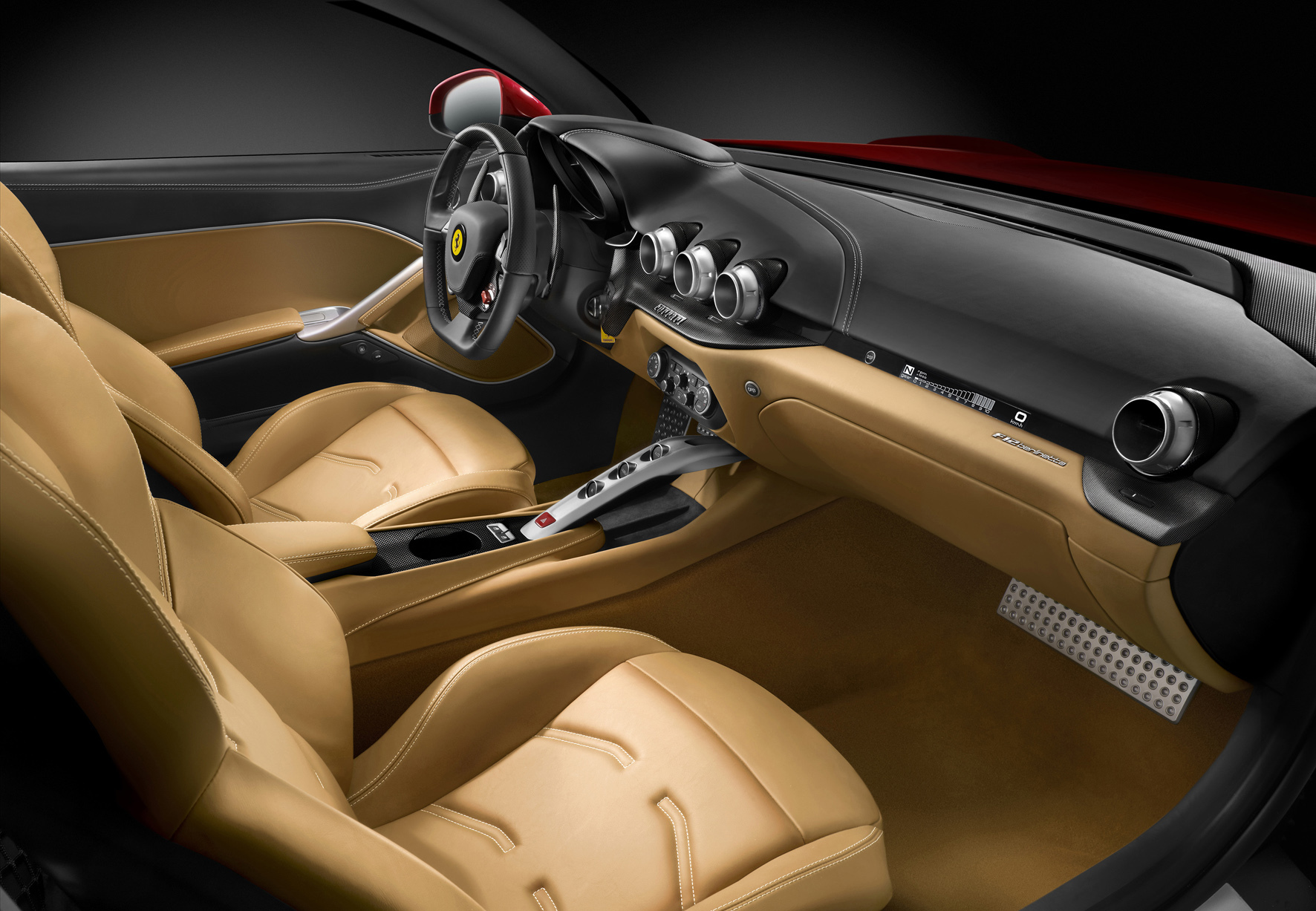 Clearly, you need to have a few pounds in the bank to be an F12 owner, and it is a genuine car for the driving enthusiast. Not that the lesser Ferrari models are poor relations, but the F12 is capable of reaching such highs that it would be a waste not to drive it hard on occasion. If you have access to a race circuit, even better.
Facts & figures
Model: Ferrari F12 Berlinetta
Price: £239,352
Engine: 7.3-litre petrol unit producing 731bhp and 508lb/ft of torque
Transmission: Seven-speed dual-clutch gearbox driving the rear wheels
Performance: Top speed 211mph, 0-62mph in 3.1 seconds
Economy: 18.8mpg combined
Emissions: 350g/km of CO2