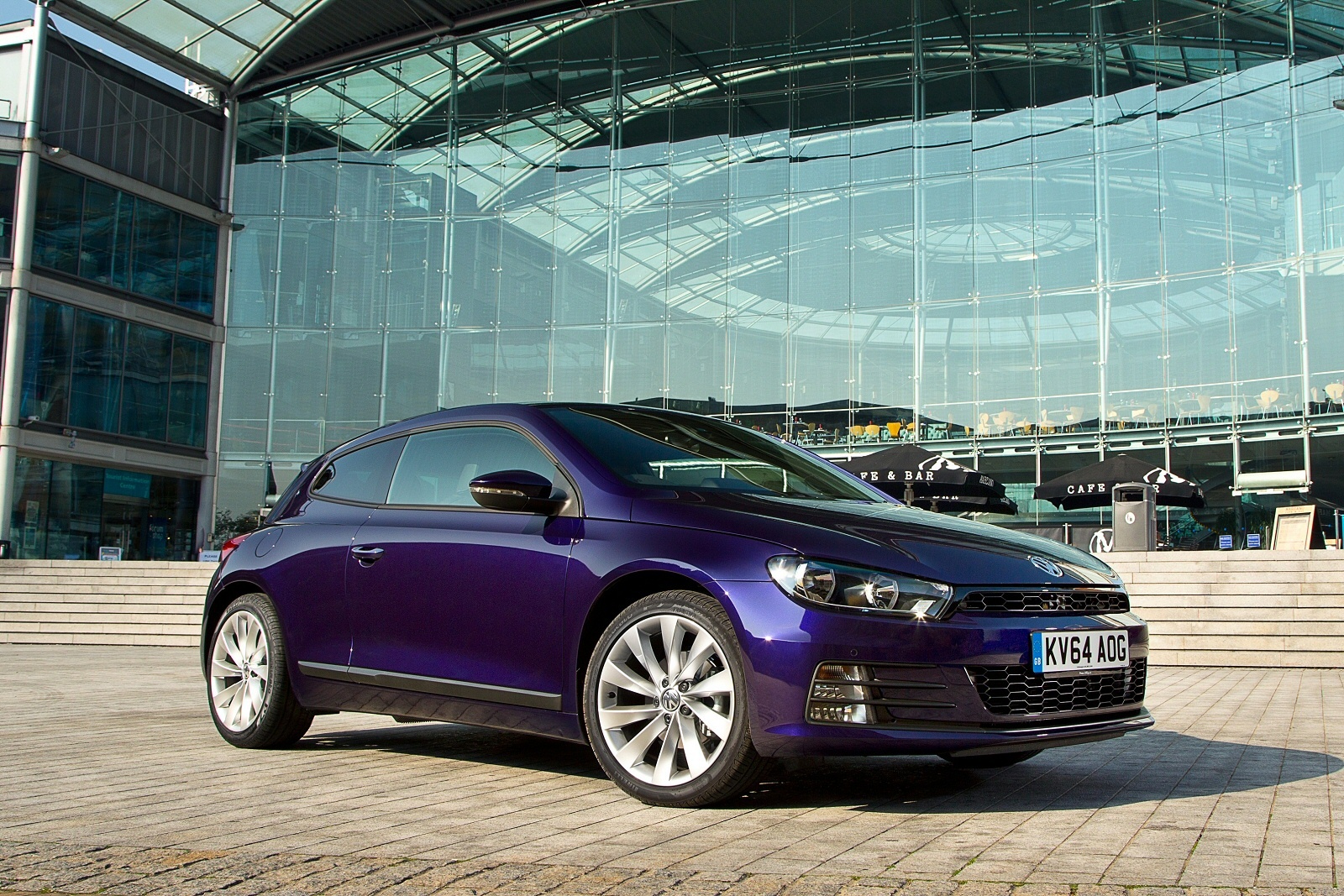 The Scirocco has enjoyed a mild makeover but what's under the bonnet might prove more interesting.
At the top of the range, the powerhouse Scirocco R gets a different engine. It's still a 2.0-litre turbo driving the front wheels, but power now goes up to 276bhp. The other petrol engines comprise a 1.4-litre petrol with 123bhp and a 2.0-litre 178bhp unit which replaces the previous 1.4-litre 158bhp engine. The previous 207bhp 2.0-litre TSI is given a shot in the arm to now generate 217bhp. Two diesel engines are offered, both 2.0-litre units, with either 148 or 181bhp.
Depending on power output, both petrol and diesel engines come with a choice of six-speed manual and six or seven-speed DSG gearboxes. Otherwise, things are much as before. The chassis remains unchanged and that'll be good news for those looking for a competent handler.
If it ain't broke, don't facelift it has seemed to be the mantra as far as the Scirocco goes and most onlookers wouldn't be able to spot the differences to the latest version unless they had two cars parked next to each other and a good amount of time. The revised front bumper features aerodynamic 'blades' in the outer section, like those of the Mk 7 Golf GTI.
There are also integrated indicator lights, daytime running lights and fog lights. Splash out on the optional bi-xenon headlamps and you also get LED daytime running lights. There's more lightwork at the back, where the Scirocco is updated to LED tail lights, while the bumper has been reshaped to appear lower and more purposeful.
As on the Golf, the Volkswagen logo badge now acts as the tailgate release handle. The Scirocco R gets its own bumpers and bigger alloy wheels, in this case the 18in 'Cadiz' rims shared with the Golf R. The 'Talladega' alloy wheel, previously reserved for the Scirocco R, is now an option for the rest of the Scirocco line up.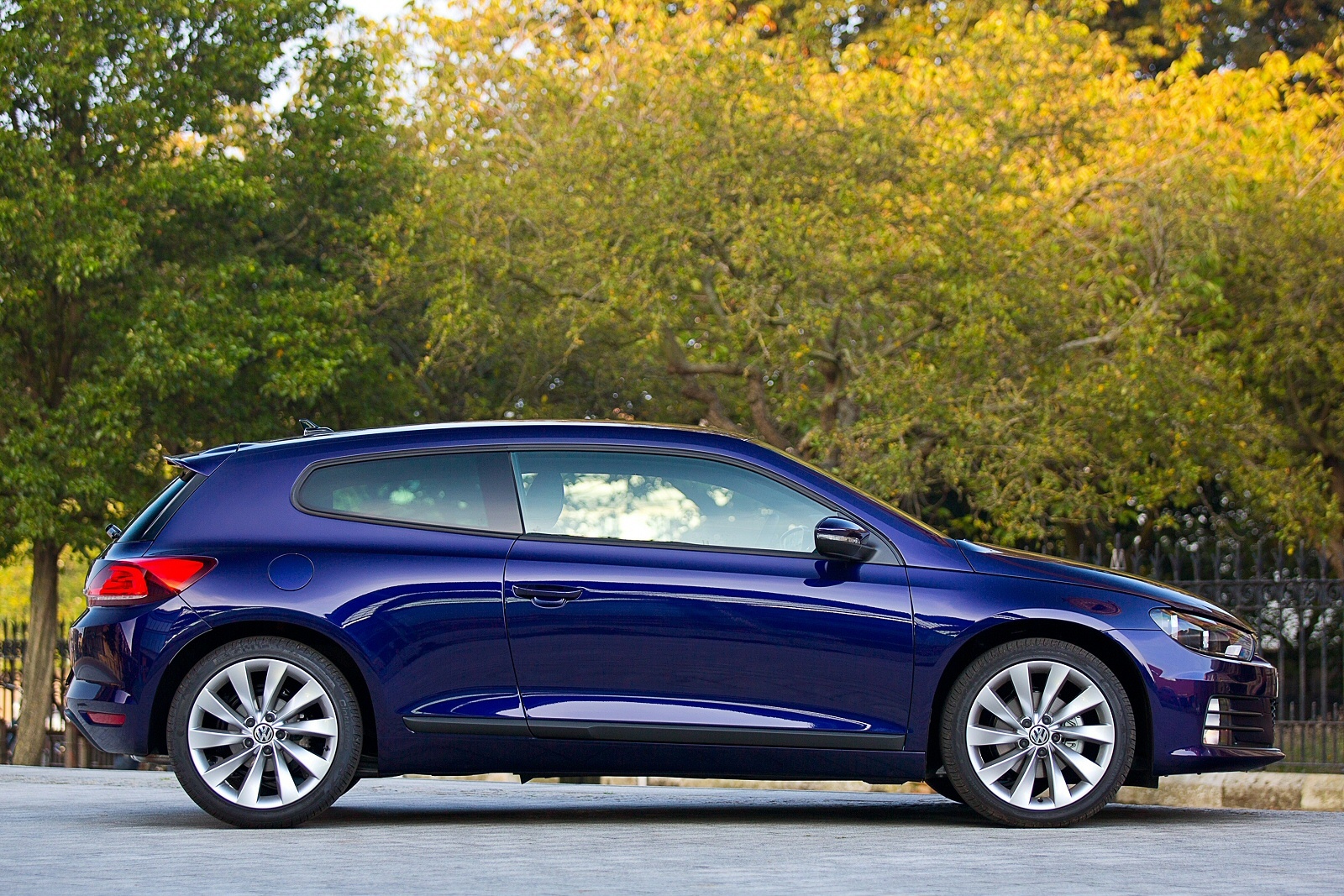 Drop inside and you might spot that the dashboard has been updated, with new-look dials and an auxiliary instrument cluster above the centre console, consisting of chronometer, charge pressure and oil temperature gauges – a tribute to the 1974 original. There's a reasonably wide boot aperture which opens up 292-litres of luggage space. Fold the split rear seats down and you've got 755-litres.
The Scirocco features four, individual sculpted seats finished in a choice of either cloth or leather. The sports seats aren't just restricted to those up front – the contoured rear chairs feature integrated headrests to offer support.
You'll need around £21,000 to get yourself into the entry-level 1.4-litre Scirocco, which is a premium of around £2,500 over the equivalent three-door Golf. Couched in those terms, it's quite an ask, but that's only £500 more than a Hyundai Veloster 1.6 Sport. Get out of the Hyundai and sit in the Volkswagen and it will feel like you're in a car that's twice the price.
At the other end of the range, the 276bhp Scirocco R will need to work even harder given that SEAT has announced the Leon 280 which is available for under £27,000 in three-door SC guise. Audi's 300PS all-wheel drive S3 retails for just over £30,000 these days and is increasingly looking like the smart pick, especially as far as residual values are concerned.
The Scirocco's lookalike styling may well protect the residuals of existing owners, but will it put a dent in future resale values, given that 2014 model year cars will look so similar to 2008 examples? That remains to be seen, but what's not up for debate is that the Scirocco features some of the very best fuel economy figures of any coupe we've seen.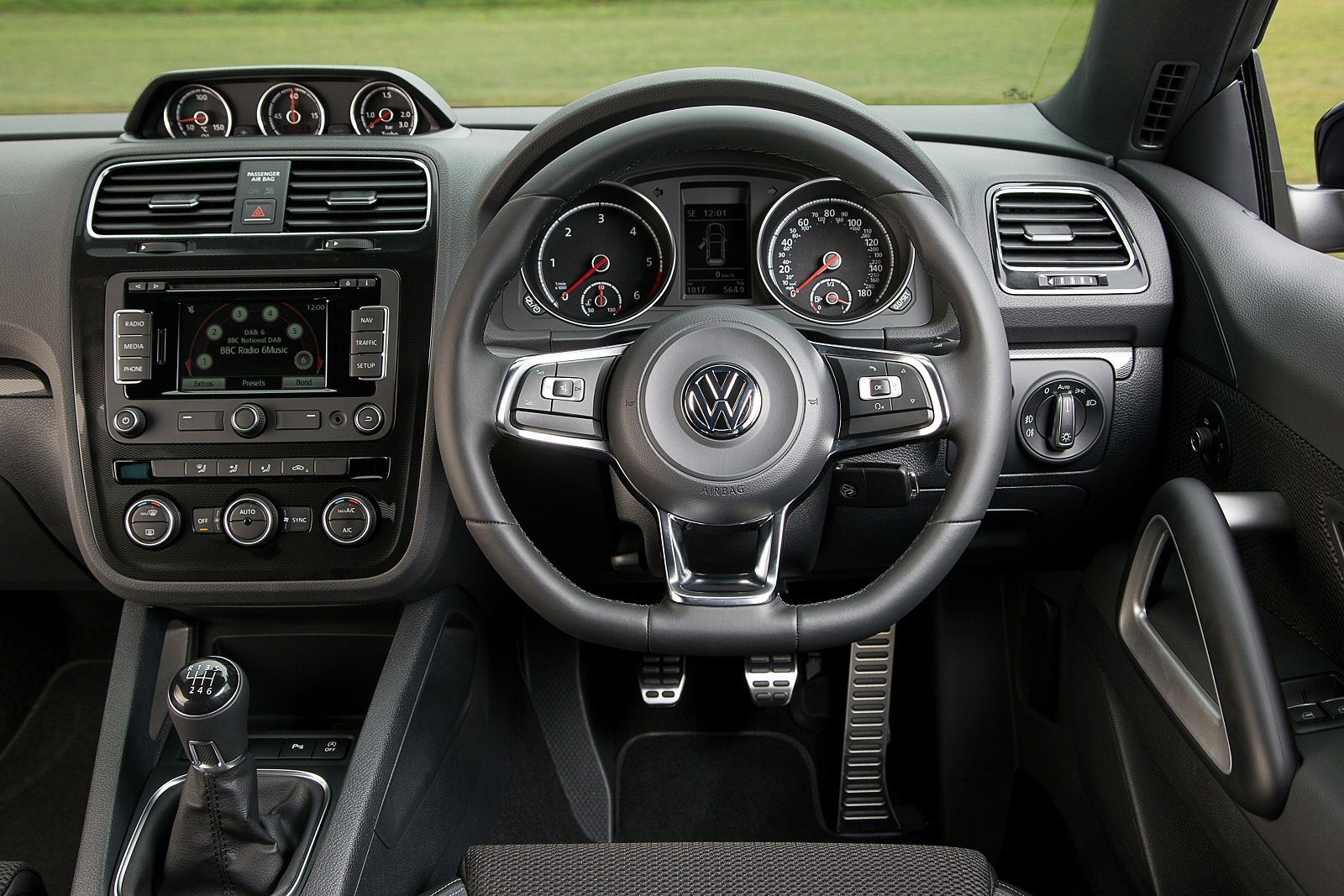 In the old range, you could buy a miserly BlueMotion Technology version that would return 62.8mpg from its 138bhp diesel engine, but that's soundly beaten by the latest car which can manage 68.9mpg from a 148bhp version of that engine. Likewise, the old 2.0-litre TSI 207bhp engine gets replaced by a 217bhp unit that's 19% more fuel efficient
The Volkswagen Scirocco was a formula that didn't need wholesale changes and with this product update, it hasn't really got them. The under-bonnet updates are well worthwhile though, offering more power across the board teamed with better efficiency. The styling improvements are just a bit of sympathetic tweaking, although the interior does now look a little more contemporary. That was needed, given the big step forward the Golf 7 made over its predecessor in 2013, and while the Scirocco still doesn't feel quite as glitzy inside as the Golf, it's still leagues better than a Renault Megane or a Hyundai Veloster. The Scirocco's formula has endured, with a notable hiatus, since 1974.
Despite times changing, the basic premise hasn't. If you want a coupe that looks good, is well screwed together and which isn't going to cost a fortune to run, Volkswagen has your back.
Facts & figures
Model: Volkswagen Scirocco
Price: Around £21,000
Engine: 1.4-litre petrol with 123bhp
Performance: 0-62mph in 9.3seconds; top speed of 126mph (1.4-litre petrol)
Economy: 52.3mpg (1.4-litre petrol)
CO2 rating: 125g/km (1.4-litre petrol)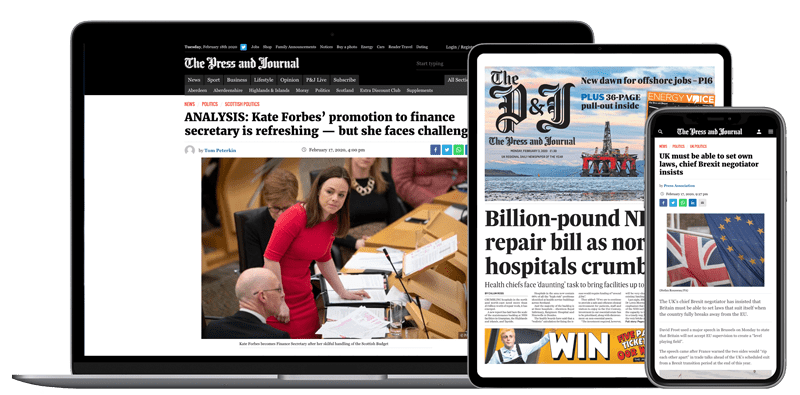 Help support quality local journalism … become a digital subscriber to The Press and Journal
For as little as £5.99 a month you can access all of our content, including Premium articles.
Subscribe