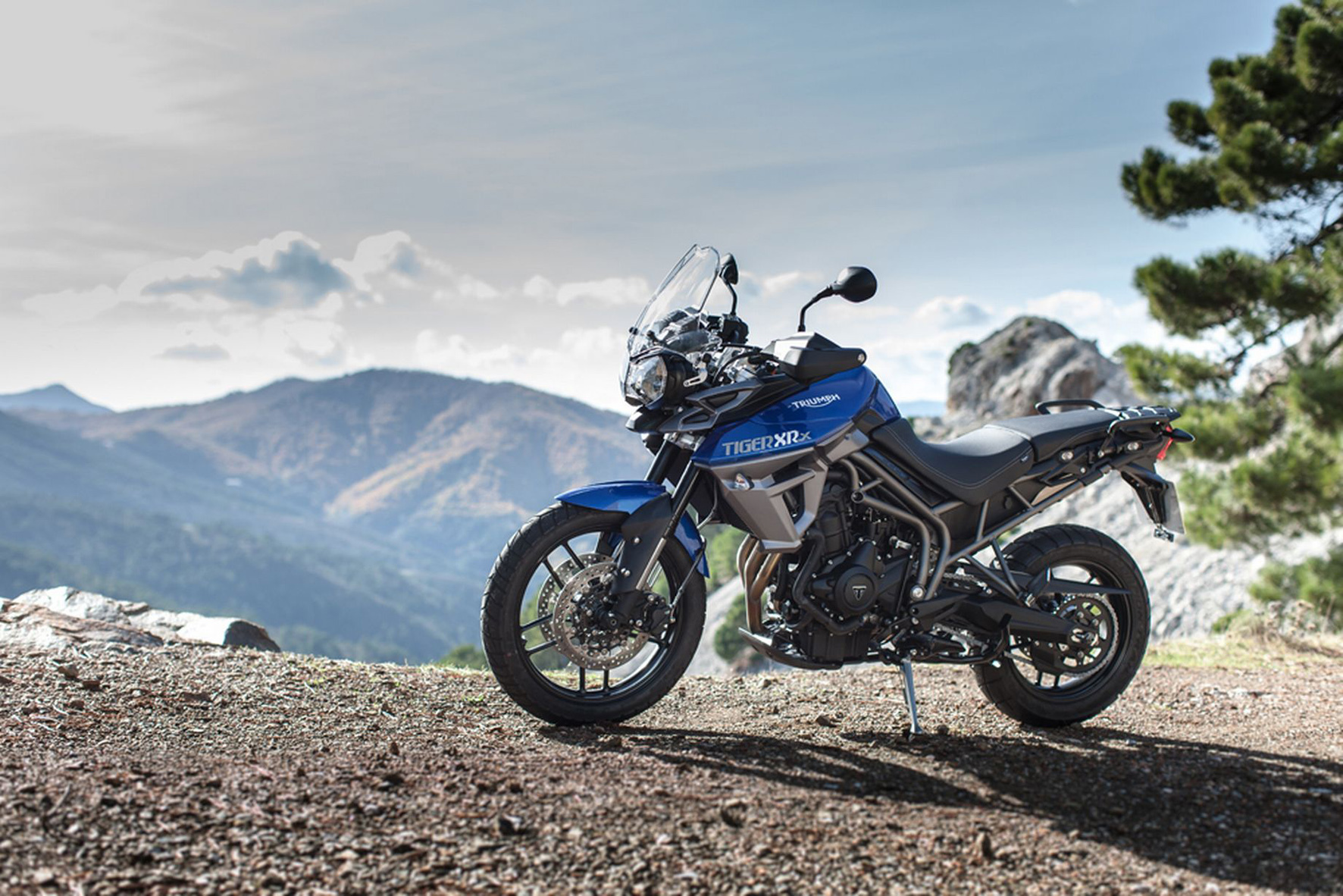 After the first Tiger 800 was launched in 2010, work secretly began almost immediately on the ride-by-wire system destined for its successor. Now, in 2015, the fruits of Triumph's long labours have been realised.
Before we get to the electronic drive link, though, let's deal with the engine. The Street Triple 675-derived three-cylinder engine appears to have remained untouched, producing the same 95bhp and 58lb/ft as its predecessor. It's just that the mapping has been heavily updated to deal with the new systems attached to it.
Alongside the new ride by wire and its many benefits, the Tiger family has also expanded to include the road-focused Tiger XR, the off-road biased Tiger XC and their upgraded 'x' badged siblings respectively.
The £8,499 Tiger XR is the basic street model, with Showa suspension, adjustable brake and clutch levers, a 12-volt socket, 19in cast wheels, traction control, switchable ABS , hazard lights, a sump guard and Pirelli Scorpion tyres as standard.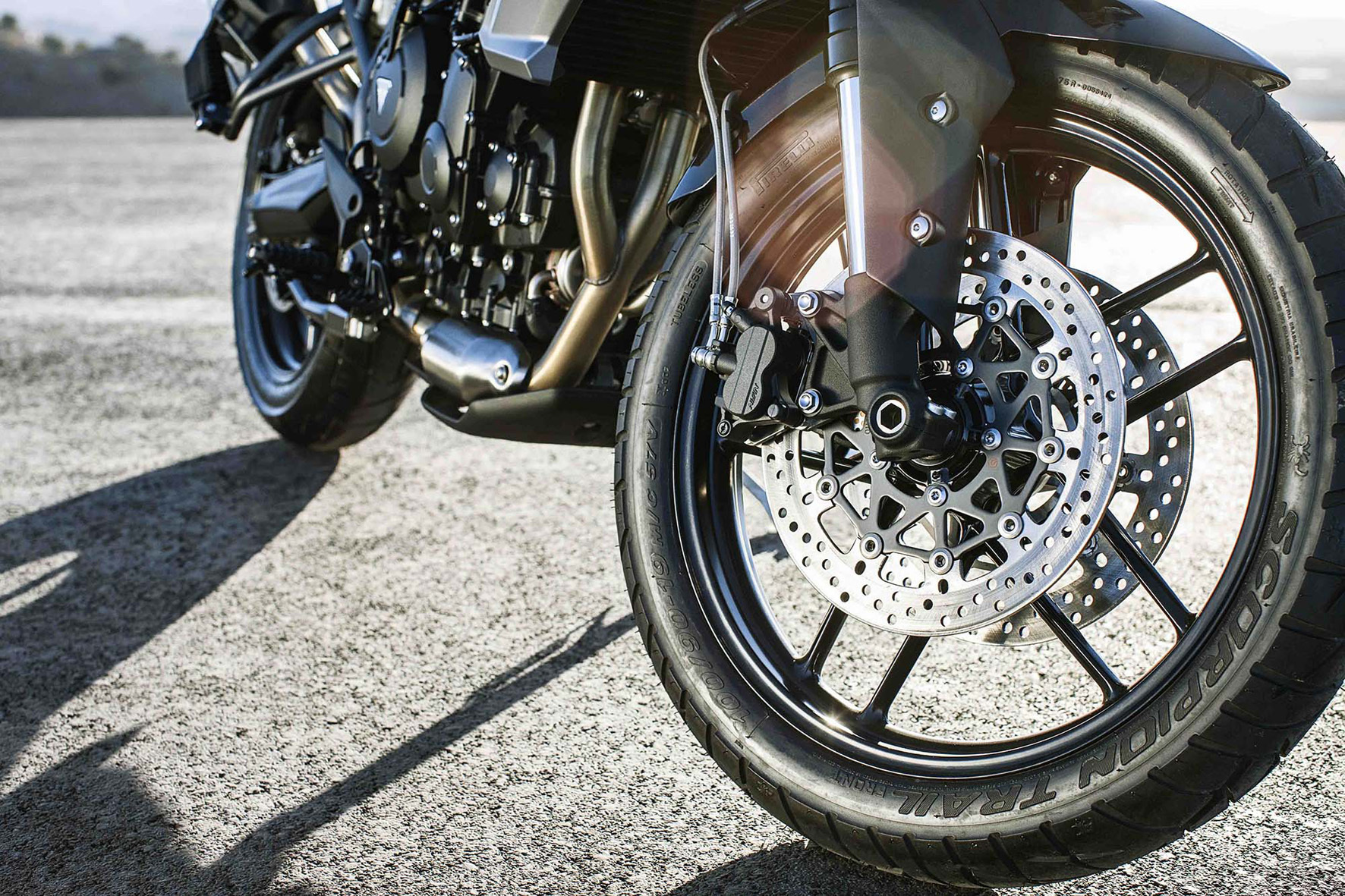 For a cool £1,000 extra, the pimped XRx model has a more extensive on-board computer and three riding modes. The first has traction control and ABS settings suited for regular road use, (the same as the standard XR's set up).
The second is for off-road riding, so it has a slightly softer throttle response, ABS to the rear brake is disabled and the traction control allows a degree of wheel slip. The third mode is rider programmable, so the ABS, traction control and the four engine mappings can be independently selected to suit your personal skill levels and the surface conditions.
All four mappings have the same power and torque figures, but 'Rain' has a softer throttle response and a more reactive traction control, 'Road' is the middle-ground standard configuration, 'Sport' offers the most immediate throttle response, and 'Off-Road' has a gentle power delivery and lets you slide the rear at will. Other benefits to the XRx model include self-cancelling indicators, cruise control, a centre stand, an extra 12V socket, a comfort saddle, a manually adjustable windscreen and handguards.
Scrolling through the modes and mappings via a button on the dash or a switch on the handlebar doesn't feel intuitive at first, but it doesn't take long before it becomes second nature. It's a shame that you have to be stationary to turn off the ABS or traction control though, and rather annoyingly, you also need to pull over and select neutral before changing the riding mode – which isn't then confirmed anywhere on the screen.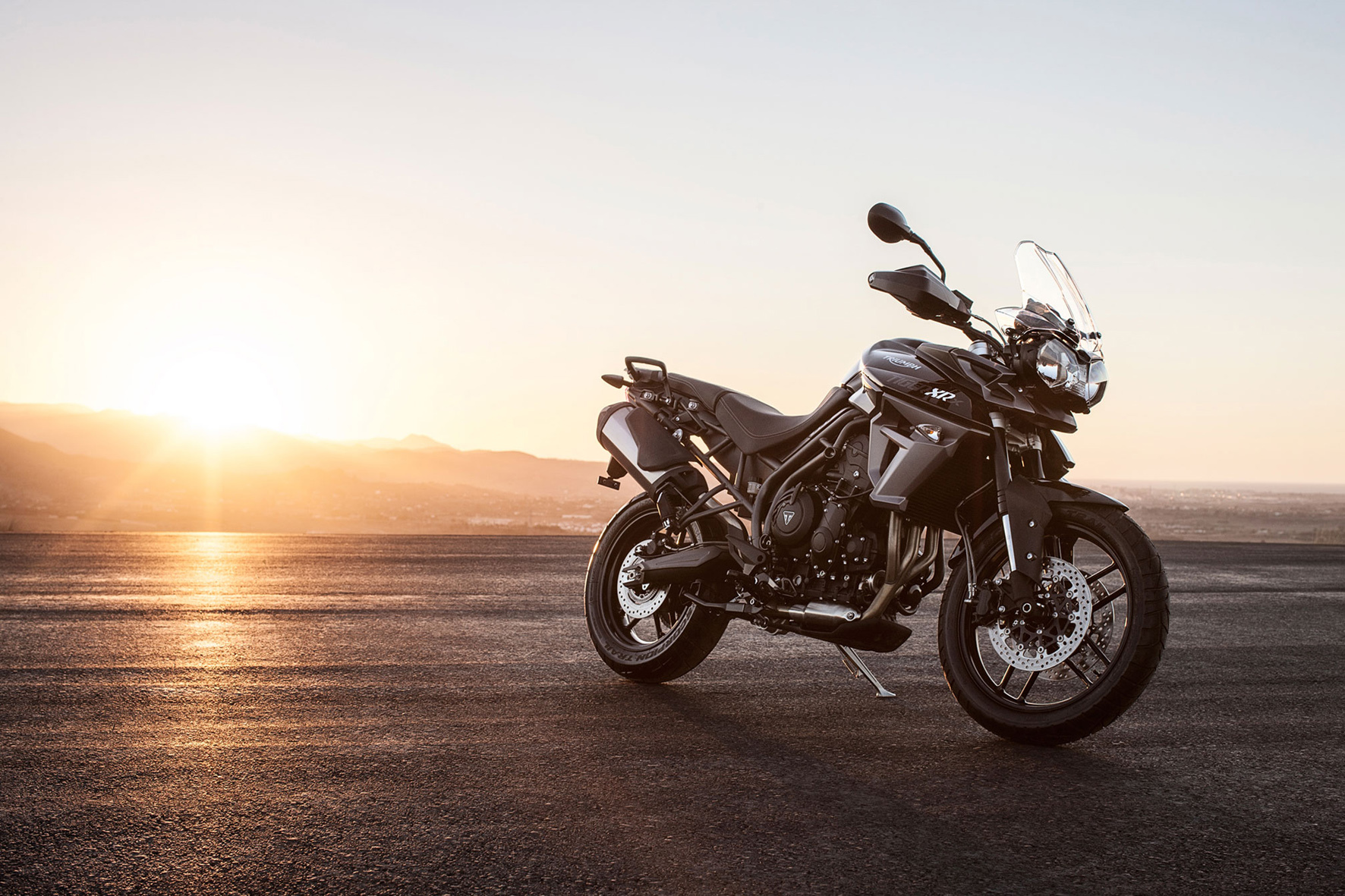 The engine however, is as flexible as ever. It's forgiving enough to hold top gear and dawdle through a village, and lively enough, especially in Sport, to spread a grin right across your face the instant you snap the throttle back.
It is delightfully well-mannered, and although the power isn't explosive or peaky, the linear, smooth delivery is predictable and extremely enjoyable.
In fact, the XRx appears to be almost the perfect road bike, capable of handling just about anything you throw at it.
It would be a crime to buy such a complete motorcycle and confine it to munching motorway miles. Not that it isn't a perfectly viable commuter, especially as the second generation triple has been reworked to reduce engine vibrations and increase fuel economy by 17%. The saddle is adjustable from 810 to 830mm and you can move the repositioned handlebars by 20mm, so the XR (and the XRx) should fit most riders comfortably.
But slicing through corners is what it does best. It rolls effortlessly through the curves and whether you're gliding gently over a speed bump or diving full throttle into a bend, the Tiger XRx behaves and steers in a near-telepathic manner and its Showa suspension (adjustable only for rear preload) refuses to pitch or wallow under acceleration or braking.
Different brake pads for the 'x' model result in noticeably improved braking. But given that the XR was developed in conjunction with the off-road XC model, it's not surprising that they aren't particularly potent. No one wants fierce anchors on a dirt bike. Not if you want to keep your teeth intact.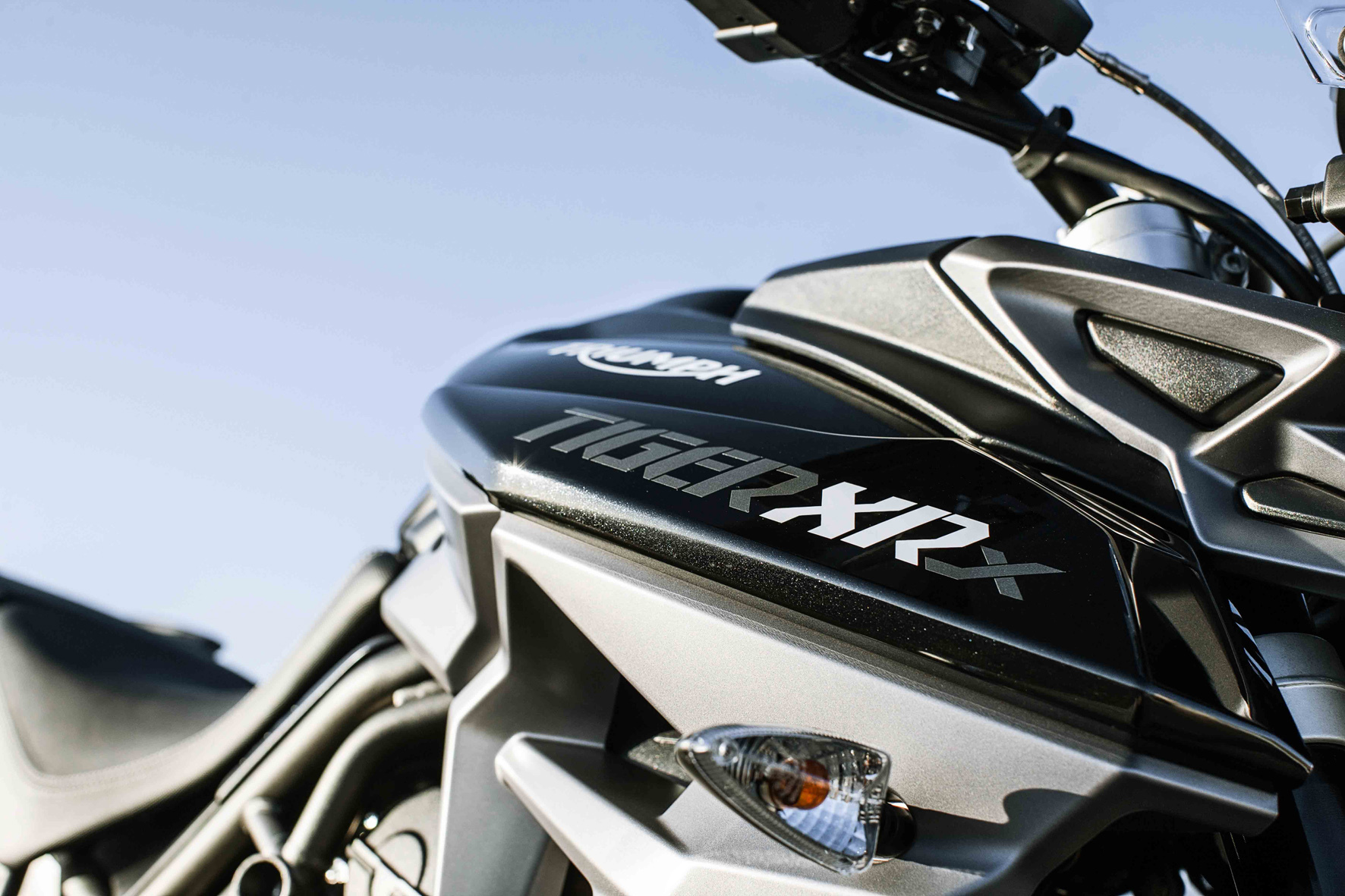 The Tiger 800 was always a capable all-roader. But now Triumph has really defined the difference between their XR and the XC models. The XR is an outstanding road bike with a truly sporty soul. An extra £1,000 and a little 'x' brings about the best Tiger 800 yet.
Facts & figures
Model: Triumph Tiger XR
Price: From £8,499 (XRx from £9,499)
Engine: 800cc three-cylinder producing 95bhp @ 9,250rpm and 58lb/ft @ 7,850rpm
Weight (kerb): 210kg
Seat height: 810-830mm (adjustable)
Fuel capacity: 19 litres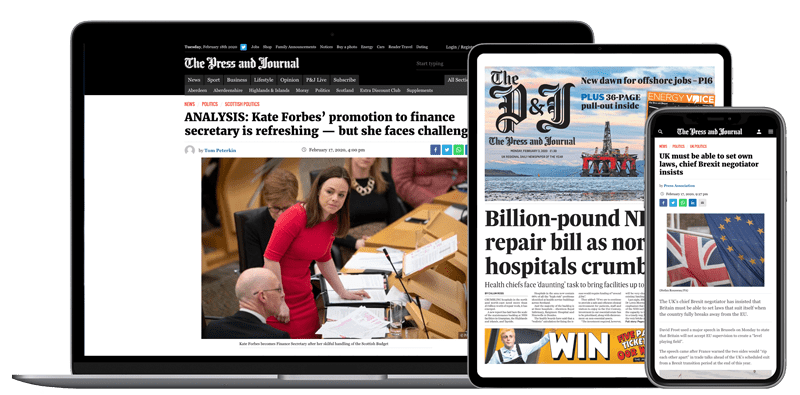 Help support quality local journalism … become a digital subscriber to The Press and Journal
For as little as £5.99 a month you can access all of our content, including Premium articles.
Subscribe