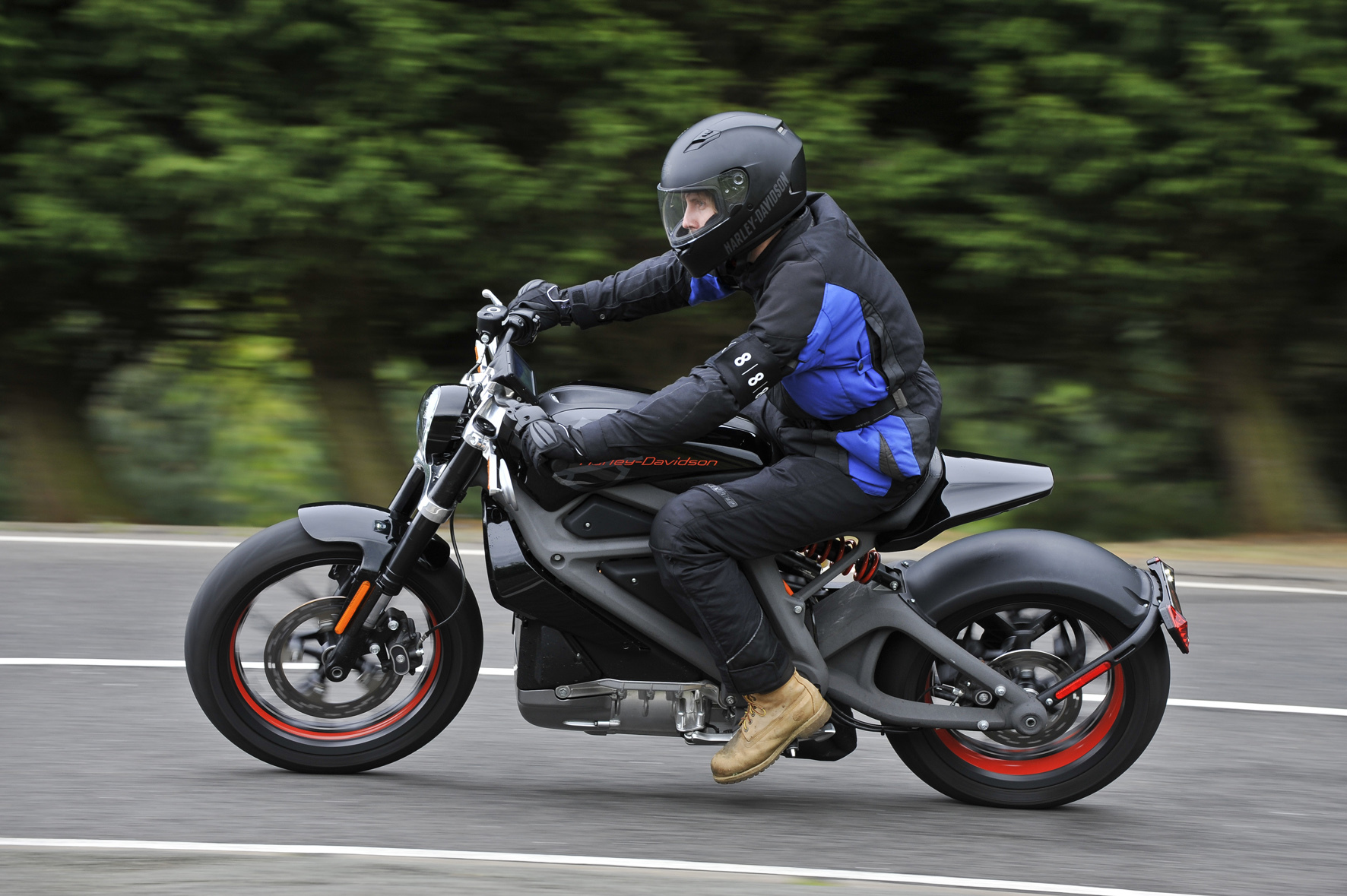 Electric power. Harley-Davidson. These, you'd think, are mutually exclusive terms; things to be discussed in (very) separate sentences. But you'd be wrong.
Harley has taken both a small step and a giant leap, developing Project Livewire and touring America and Europe to gauge media and customer reaction.
It's an electric motorbike with a forward-leaning riding position and a touch-screen user interface. Departures from tradition don't come much bigger.
The American brand is famous – and loved – for its big, bruising twin-cylinder bikes with their "potato-potato-potato" soundtrack, but this is one Harley you probably won't hear coming.
It uses a powerful electric motor and batteries are good for somewhere between 30 and 80 miles, depending on how addicted you get to the huge, instant acceleration on offer.
But we'll get to that later. The first thing you notice is the styling, and this looks like no Harley you've ever seen before.
The lack of an engine is obvious, and there's perhaps something more interesting that could be done with the flat black plastic side panels. At least the battery housing is made to look like a crank case.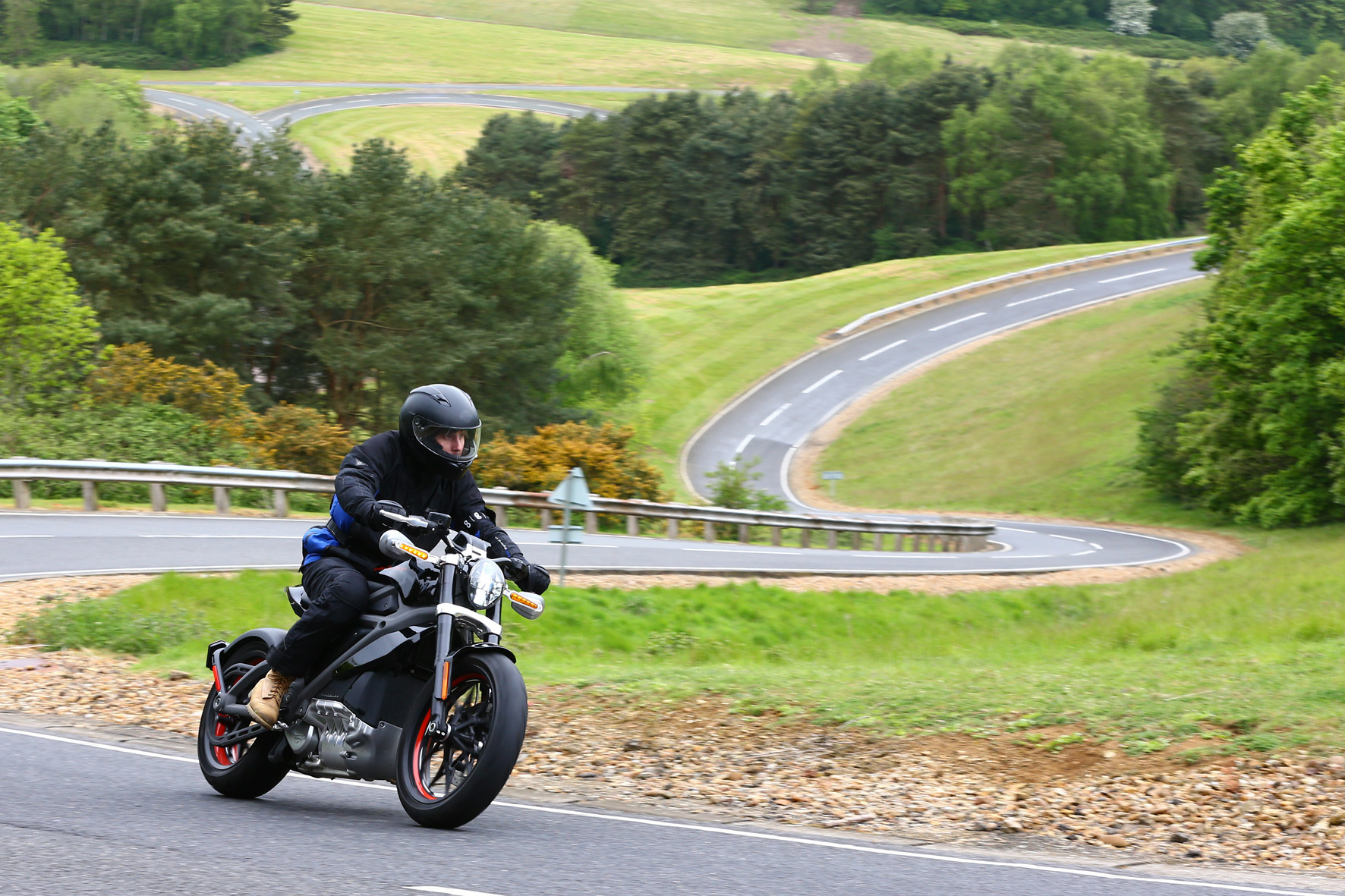 The sleek headlight looks like a prop from Close Encounters of the Third Kind, and it's all a bit 21st century behind it, with a screen displaying charge capacity, live power usage and, of course, your speed.
There's "only" 74bhp, but 52lb/ft is on tap from a standstill right up to beyond legal digits. But mark my words: the numbers aren't nearly as big as the impression they make when you spin your right wrist.
It won't leave any H2s languishing in the dust, but the instantaneous way it piles on the speed as if it weighs only a tenth of its 210kg dry weight is incredible, intoxicating and oh-so naughty.
But it's so easy to manage, too. It's not an on-off switch. In fact it's arguably easier to ride gently than most petrol-powered bikes, firstly because of the absence of gears and secondly because of the heavy off-throttle "engine braking", where the motor regenerates some power and feeds it back to the batteries.
It can bring you to a halt without needing the brakes at all.
What of the soundtrack, though? Believe it or not, the Livewire sounds good. It's certainly no Big Vee, but it's pretty noisy for an electric vehicle of any kind, whistling, whining and chirping insistently away like a spaceship from a 1980s sci-fi movie.
It steps up with hard use, too, and that's key for riding enjoyment. I certainly liked it.
There are two riding modes; one for power and one for range. Your head points to the 80-mile potential of the latter, but let's be honest, you're not going to choose it.
Bikes are picked with emotion, not logic. Unfortunately, that means a quick blast around the local area will flatten the charge and leave you waiting for a few hours' worth of electricity to course back into the low-mounted batteries.
At least you can enjoy the uncommonly low centre of gravity while you're on it. As soon as you're moving, the weight disappears altogether.
It feels like it could be a superb urban scratcher for scything through traffic on the way out to greener pastures and better roads, but there's still a bit of work to do on the handling.
The front end of the Livewire is supremely twitchy, verified with a chat to other bike journalists at the event to make sure it wasn't just my bike. Millimetric movements of the bars have the bike starting to turn, and it's far too easy to turn in too much and end up making a truly awful hash of a low-speed bend.
Things are better at higher speeds, where the nose settles down a bit, but it's an area for Harley to tweak before any production electric bike is signed off.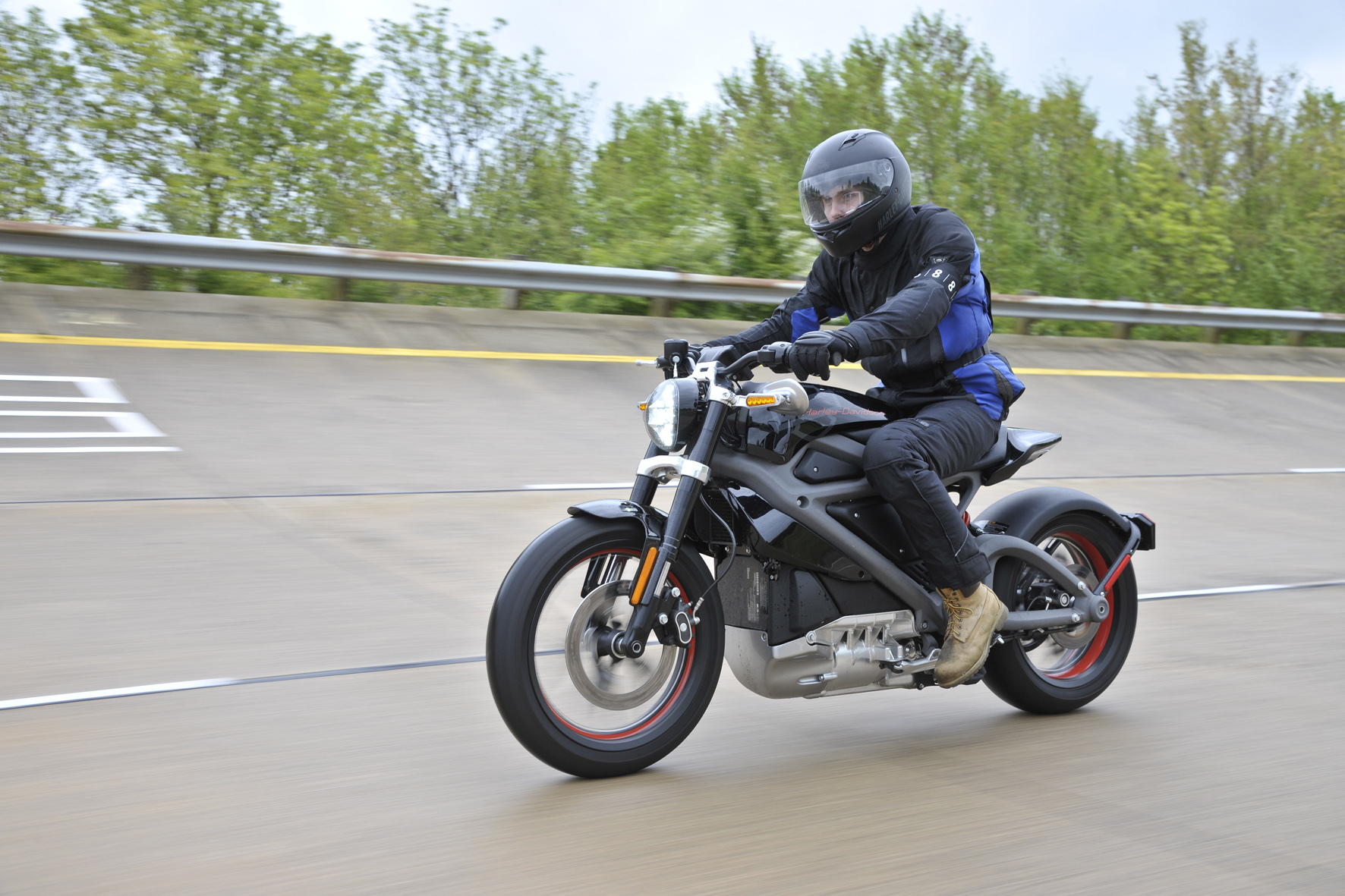 A few miles ridden at Millbrook Proving Ground provides just a taste of what Project Livewire could create.
Better battery technology is needed for more range, but the power delivery is amazing. The potential here is clear.
It's a lifestyle bike just like any other Harley, but the company is looking to the future with one eye on emissions regulations. Project Livewire is all about preserving the freedom to ride, its makers say. As long as you mind your remaining range, for now.
Facts & figures
Model: Harley-Davidson Project Livewire, not for sale
Engine: Electric motor producing 74bhp and 52lb/ft
Transmission: Single-speed
Weight (dry): 210kg
Seat Height: Approx 760mm
Range: 30-80 miles