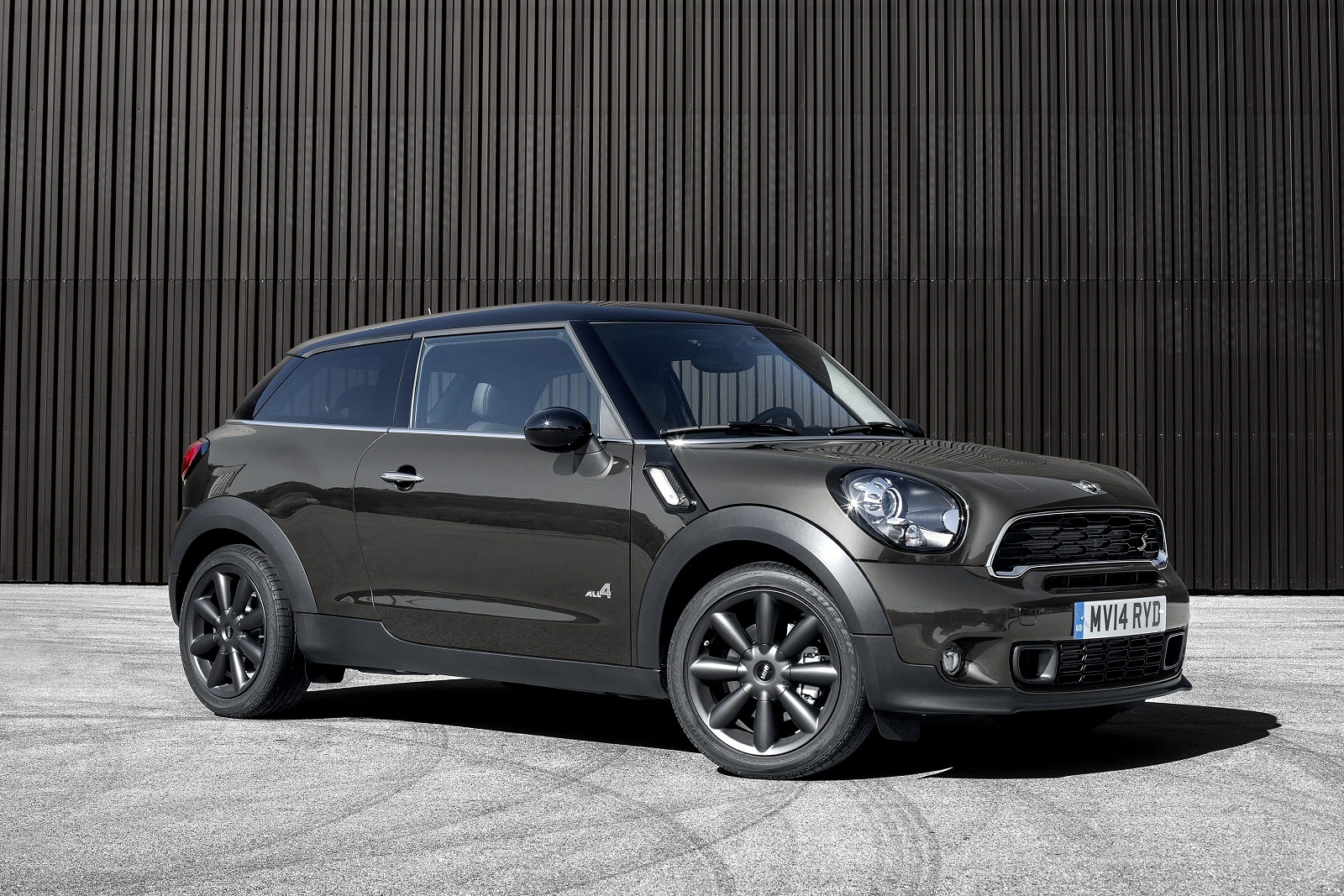 The Paceman bodystyle offers coupe Mini motoring with extra comfort and space. Now it's been subtly updated. Jonathan Crouch reports
Is it sporty? Well right up front I'm going to need to manage your expectations here.
This is a high-riding, chunky car. It's never going to handle like a much smaller, lighter, lower-set conventional Mini Hatch or Coupe, so come rather unrealistically expecting that and you're going to go away disappointed.
To try to help things, the engineers have specified firm sports suspension as standard but a more comfort-orientated set-up is a no-cost option.
Under the bonnet, Paceman customers get slightly more efficient Euro6 engines these days but otherwise, the range is pretty much as we saw at this car's original launch, buyers selecting between the same 1.6-litre petrol and diesel powerplants that all other Mini models must have, though they do enjoy a slightly wider choice than they would do from the units on offer with the Mini Coupe.
Specifically, that means an extra lower-powered 112bhp diesel option at the foot of the range if you can't stretch to the 143bhp Paceman SD diesel that probably offers the best balance between power and parsimony.
Petrol people meanwhile get a Paceman Cooper model with a 1.6-litre 122bhp unit offering a sprint to 62mph of 10.4 seconds, while the Paceman Cooper S uses the same engine, now tuned to deliver a bit more grunt in this revised Paceman model, power output up from 184 to 190bhp. If you're quick with the slick, incisive six-speed manual gearstick, it'll get to 62mph in 7.5 seconds en route to 135mph, but if that's not fast enough the flagship John Cooper Works Paceman uses a 218bhp version of this unit allied to ALL4 all-wheel-drive, taking this variant to 62mph in just 6.9 seconds on the way to 140mph.
The ALL4 set-up is optional elsewhere across the line-up, something unavailable to Mini Hatch or Coupe customers.
Most Paceman models will sell in the £20,000 to £30,000 bracket, courtesy of the fact that this car requires a premium of around £850 model-for-model over its more conservatively styled five-door Countryman counterpart.
Standard kit across the range runs to alloy wheels, power windows front and rear, power mirrors, a chrome-plated exhaust, a Thatcham Category 1 alarm/immobiliser, rear parking sensors, height-adjustable sports seats, air conditioning, a decent quality stereo with USB connectivity and a DAB digital radio, plus Bluetooth phone compatibility and a two-part interior centre rail system to which can be attached all manner of optional attachments for cups, sunglasses – even phones. And you get sports suspension, though there's a no-cost option to delete that in favour of the kind of softer set-up that I think many potential owners would probably prefer.
Mini has worked at improving this car's efficiency with a comprehensive raft of measures dubbed Minimalism. These include brake energy regeneration, a shift point display to help you time your gear changes, electric power steering, demand-based use of ancillaries such as the alternator and, most importantly, an auto start/stop system to cut the engine when you don't need it – stuck in traffic or waiting at the lights.
Along with efficiency changes that have brought the engines up to Euro6 standard, the result is a set of some very good fuel economy and emissions figures that are only around 10% to 15% worse than those of Mini Hatch and Coupe models, despite this Paceman's extra size and weight (it's around 75kg heavier than a Mini Hatch). The 1.6-litre 122bhp unit returns combined cycle fuel economy of 47.9mpg with CO emissions of 137g/km.
The Cooper S Paceman doesn't fare much worse at 47.1mpg and 139g/km – figures that will fall to 39.8mpg and 165g/km in the rare John Cooper Works flagship variant.
Go diesel in a Cooper D and you'll be looking at 67.3mpg fuel economy and 111g/km emissions, while the punchy Cooper SD still gets a respectable 62.8mpg with an emissions figure of 119g/km.
Bear in mind that if you opt for either the Steptronic auto gearbox or the ALL4 4WD system, you'll hit these returns by between 10% and 15%.
One journalist described this Paceman as "the perfect car for someone else" . . . and I kind of understand what he means. It wouldn't necessarily suit me, but I know a lot of other people who would simply love it.
Mini calls this a "sports activity vehicle", whatever that means. I'd simply call it a "cute ute" – a crossover with a bit of sporting attitude, a larger Mini that can also let its hair down a bit.
According to its marketeers this isn't a car defined by age or gender, which is probably right.
It's as likely to be driven by an upwardly mobile 30-something man as it is by a retiree or a lady who lunches.
Yet another reason why this car is so difficult to pigeonhole – but then that's probably part of its charm.
What we do know is that the Mini Countryman's younger, sportier coupe cousin offers something refreshingly different – part crossover, part hot hatch. And it's perfectly pitched to satisfy those who want a sporty Mini with extra space and style. Just as it was intended to.
Facts and figures
Model: Mini Paceman
Price: £20,000 to £30,000
Engine: 1.6-litre petrol and diesel powerplants
Performance: 0-62mpg in 10.4seconds; top speed of 119mph (122bhp 1.6 petrol model)
Economy: 47.1mpg (122bhp 1.6 petrol model)
CO rating: 140g/km (122bhp 1.6 petrol model)