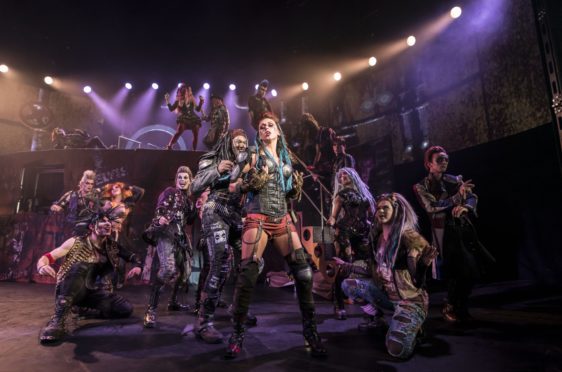 If you had the chance to go back and watch just one musical performance from history, it has to be Queen.
Regarded as one of the greatest bands the world has ever seen, Queen's electric live performances fronted by Freddie Mercury have become the stuff of legend.
But sadly, until time machines are readily available at my local Argos, the chances of rewinding 30 years or so to see the original band in action look regrettably slim.
Filling that gap is We Will Rock You, a jukebox musical which sees Queen songs woven into the story of a dystopian world created by Ben Elton.
The show is set 300 years in the future in a corporate world where free and independent thought is all but extinct.
Residents watch the same films, listen to the same computer-generated music and wear the same clothes.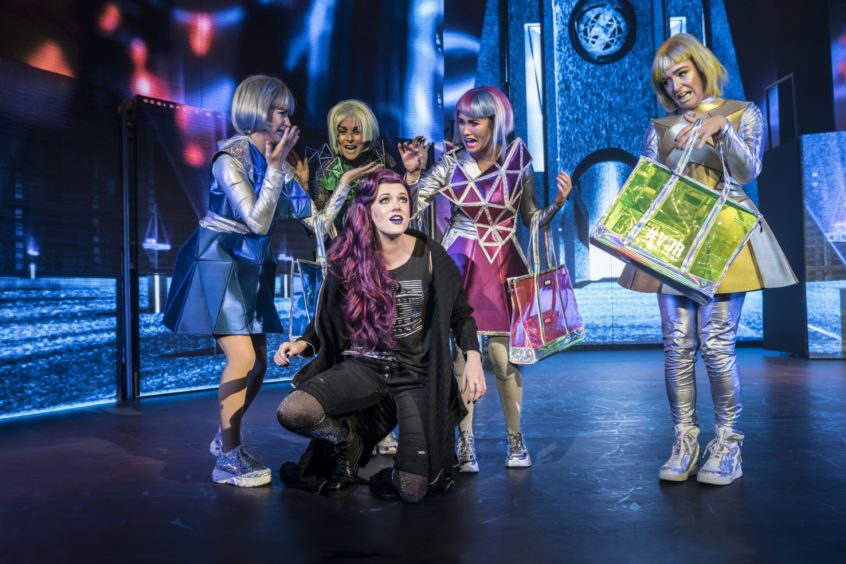 Musical instruments and composers are forbidden, and rock music is all but unknown.
Here to save the day is young student Galileo, who is something of a rebel and refuses to conform to a world without freedom.
"As a character he is amazing," said Ian McIntosh, who plays Galileo in the touring production which is stopping off in Aberdeen next week.
"Everyone else has been levelled out and is all the same, there is no soul and no life left.
"He sees it as wrong and believes that he has an obligation or some kind of heroic destiny to change that.
"We find out through the course of the show that he is right, and he takes on more and more of this rebellious rock-star persona."
In past productions, Galileo has always been portrayed as a brash American, but the story has been subtly reimagined for 2020.
"For this tour we got the chance to rejig the characters a little," said Ian.
"Now Galileo is a lad from Coventry, which is conveniently where I'm from too.
"The show ran for more than a decade in the West End (before closing in 2014) and has toured all over the world in that time.
"It was time for a freshen up and Ben Elton has been working with the producers of this tour to give the show a new lease of life.
"As well as some big set and costume changes, it meant that some of the characters have been updated too which was great news for me.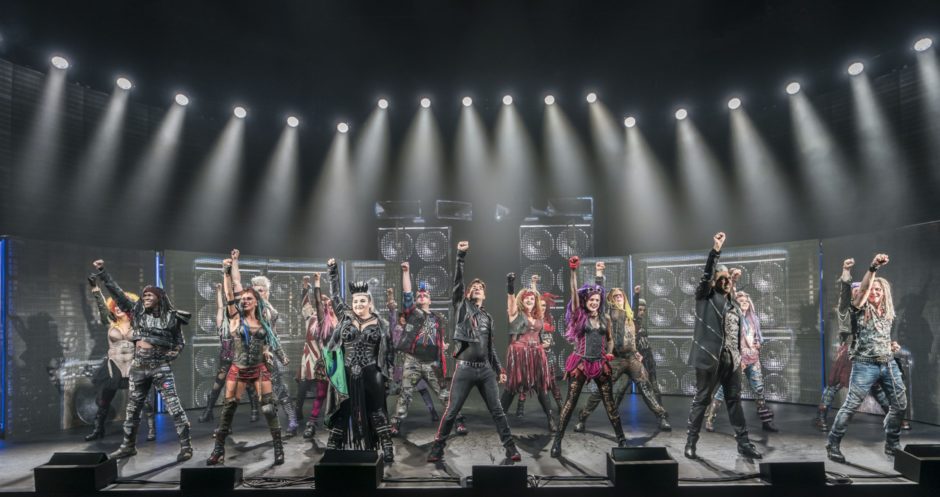 "I really feel like I can put my all into playing him and the audience have loved it so far; I don't think there has been a night where we've not had a standing ovation, which is just incredible and a real testament to the show itself."
While Ian is busy attempting to save the world from a bleak eternity, the Killer Queen, played by Jenny O'Leary, has caught wind of the rebellion and plans to put a stop to it.
As head of Globalsoft Corporation (the company which controls the world) she is desperate to get rid of irritating Bohemians.
"The Killer Queen is a real big character," said Jenny.
"It's implied that she is half-human and half-cyborg, creating the idea that in the future even our leaders will be computerised.
"She's strong and sassy with a hint of dominatrix, though it's all very PG.
"She's in charge of diminishing the use of rock music and wants all her subjects to be the same, very homogenised.
"They are encouraged to stay at home and upload their feelings to the internet which is kind of a comment on society today.
"The show has been around for 15 years or so and technology has progressed so much in that time yet the storyline is still scarily relevant.
"People do dress the same and spend too much time online, and music is often auto-tuned or over produced, the show offers a firm truth when it comes to these kind of things."
But as well as hitting audiences rather close to home, the show somehow also manages to offer close to two hours of entertaining escapism.
Part musical, part rock concert, cast members belt out hit after hit from Queen's back catalogue and you'll find yourself pleasantly surprised at how seamlessly the songs blend with the storyline.
The set is huge (particularly for a touring show) and includes no fewer than six brand-new curved floor-to-ceiling LED panels which are designed to give the audience a fully "immersive" experience.
Jenny said: "As well as new sets and costumes, it's an entirely new cast, different from the original show on the West End. The standard is just fantastic, the storyline is great with some really humorous moments, plus it's chock-a-block with Queen music – what more could you want?"
We Will Rock You is coming to His Majesty's Theatre in Aberdeen from February 10-15 with evening and matinee performances. For tickets see aberdeenperformingarts.com