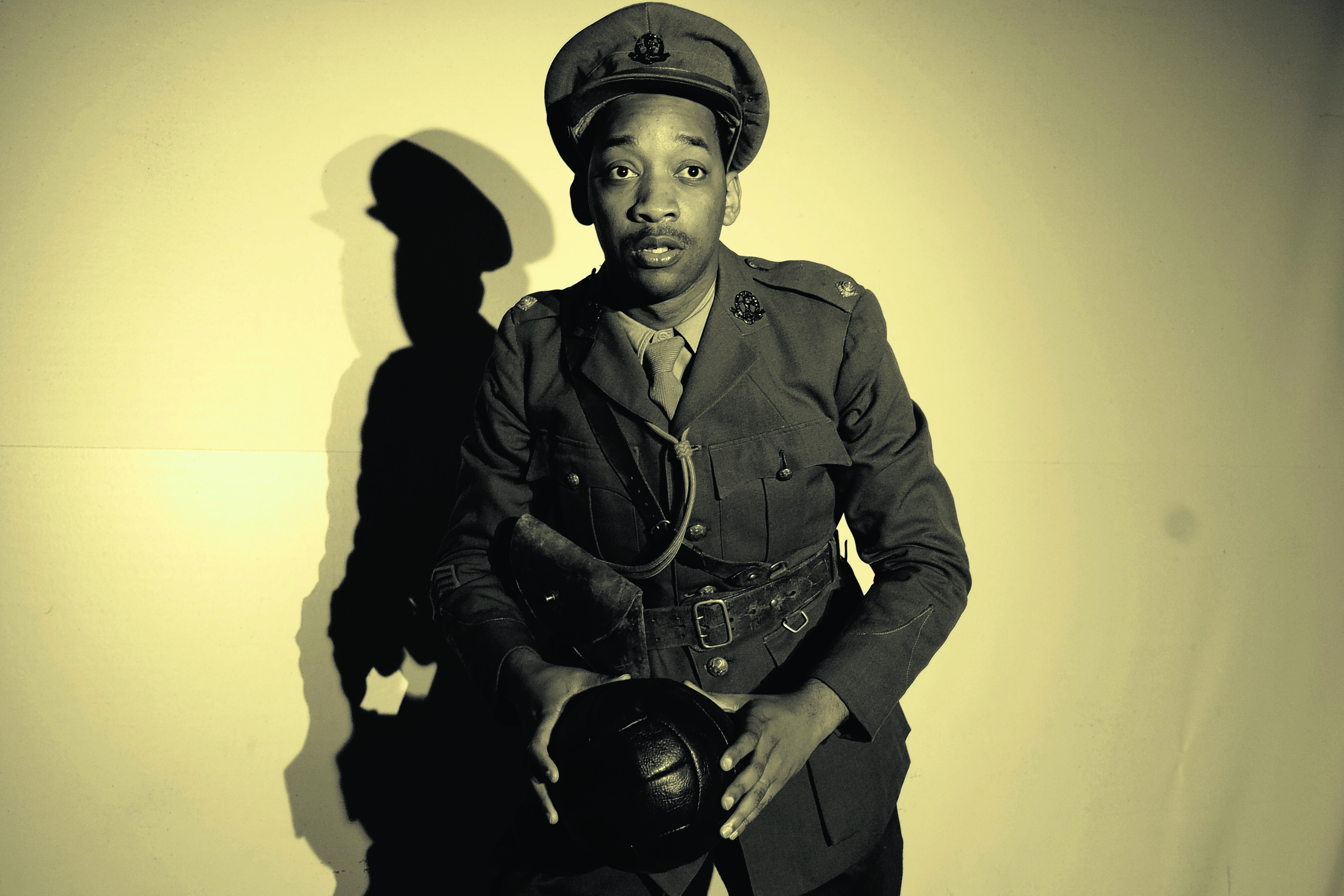 A new play puts the spotlight on Walter Tull – a hero and role model for millions, writes Susan Welsh
A powerful and heartbreaking new play which shares the true story of Walter Tull – the first black combat officer to serve in the British Army in World War I, and the second black footballer to compete at the top of the English first division – can be seen at Eden Court Theatre, Inverness, next week.
Among the audience will be a group of people for whom this remarkable play is more than entertainment, because it's their family history that's being put in the spotlight.
Pat Justad, who lives at Strathpeffer, is the great niece of Walter, who was the grandson of a slave. Despite being born in poor circumstances, he went on to become the ultimate role model.
Gazebo Theatre's latest production, The Hallowed Turf, tells the true story of Walter through the eyes of a young unknown soldier who meets his hero on the frontline.
Walter's story is, put simply, remarkable.
He was seven when his mother died. His father remarried but, within two years, he'd also died.
Coping with all six children was difficult and Walter and his brother Edward (Pat's grandfather) were sent to an orphanage.
A keen footballer, Walter's talents were discovered by a scout from Tottenham Hotspur and the club decided to sign this promising young footballer.
He played for Spurs until 1910, then was transferred for a large fee to Northampton Town.
When World War I broke out, he joined the 17th (1st Football) Battalion of the Middlesex Regiment.
He survived Passchendaele and the Battle of the Somme to become the first black officer in the British Army in 1917 – a virtually unimaginable achievement at that time – and was singled out for "gallantry and coolness" when leading a risky expedition over a frozen river on the Italian front.
He died on the Somme in 1918.
Gazebo's powerful new play, complemented by a backdrop of original film footage courtesy of the Imperial War Museum, draws on Walter's experiences to create an inspiring story of bravery and friendship in the midst of the horrors of trench warfare.
Historian and broadcaster Matthew Ward, at History Needs You, said: "Walter Tull was a great gentleman who rose above abuse and discrimination.
"He showed the way forward and is an inspirational figure for all."
Mrs Justad said: "As a family, we have been glad that Walter has been such an inspiration, and his life story has been used to highlight many important issues.
"Uncle Walter was always a hero within the family, and as children we took any opportunity to boast about his football career and the fact that he was the first black officer in the British Army.
"My grandad Edward, Walter's brother, was adopted and moved to Glasgow and eventually took over his stepdad's practice as a dentist.
"My mum (Edward's daughter) is from Glasgow, but my dad is from Strathpeffer.
"They met while he was at university in Glasgow and moved to Strathpeffer.
"I'd grown up hearing stories about Walter and was always fascinated by them.
"As my grandfather was Walter's next of kin, we hold the family archive.
"My sister and two brothers, along with our partners and other family members, will be going to see the play on Tuesday night.
"I suspect it will be very emotional for us."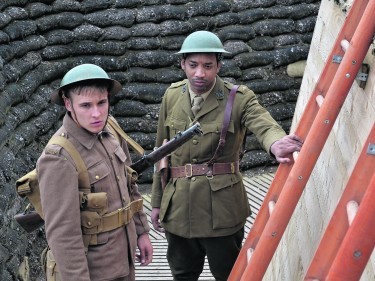 Following campaigns supported by legendary footballers such as Garth Crooks and Sol Campbell, the government was petitioned last year to award Walter a Military Cross posthumously for his heroism. He will now be remembered on special sets of coins released by the Royal Mint as part of commemorations of the centenary of World War I.
Gazebo Theatre hopes its play will strengthen public campaigns to recognise Walter Tull's courage and are now delivering specially designed workshops for schools, exploring the issues raised in the play.
The Hallowed Turf stars Oraine Johnson (The Tin Violin, Sorry! No Coloureds, No Irish, No Dogs) and Kaine Barr (BBC Doctors, Waterloo Road).
It is at Eden Court, Inverness, on Tuesday, October 7, with a performance at 8pm which ties in with Black History Month and the anniversary of World War I.
Contact 01463 234234 or visit www.eden-court.co.uk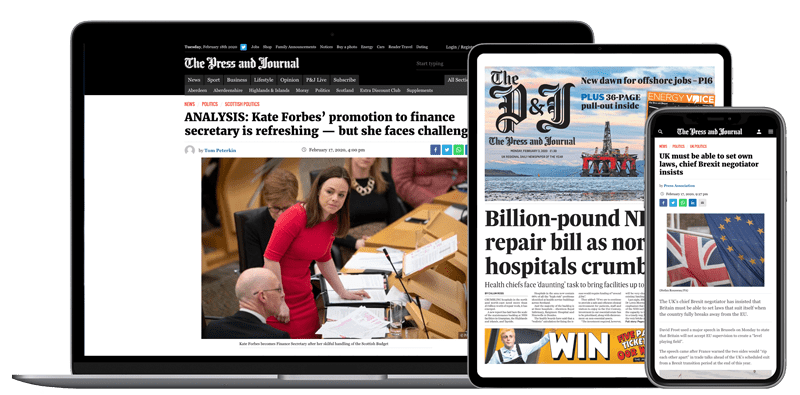 Help support quality local journalism … become a digital subscriber to The Press and Journal
For as little as £5.99 a month you can access all of our content, including Premium articles.
Subscribe