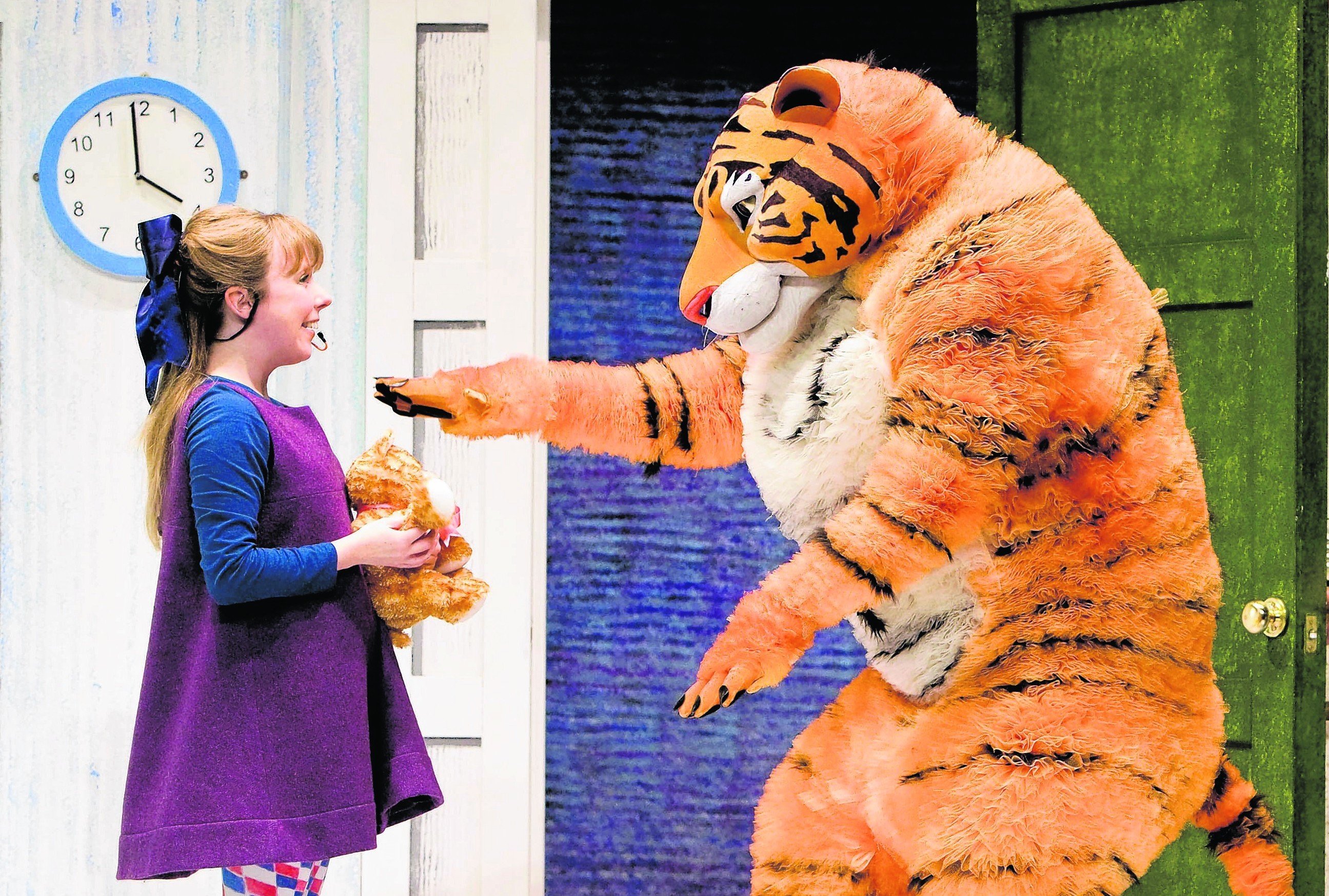 Abbey Norman tells Cheryl Livingstone about her time performing in an adaptation of one of the most loved children's books
Almost 50 years after it was first released, The Tiger Who Came to Tea is still winning the hearts and imaginations of all the children who come across it.
The short story was first published in 1968 and was written and illustrated by Judith Kerr. It follows the story of little Sophie and her parents, whose afternoon tea is interrupted when a tiger comes to the door.
"I absolutely love the book, but it wasn't all about the tiger for me," said Abbey Norman, who has the pleasure of playing Sophie in a theatre adaptation of the popular book.
"I always remember that the little girl goes out to the cafe in her nightie and that was one of the things I remember as a child being so excited about – you know, getting taken out in my pyjamas.
"My parents didn't make a habit of that, but I remember my dad saying: 'Come on, we've got to pick your sister up,' and I was already ready for bed and I remember thinking 'oh my God, this is the most exciting thing; I'm like Sophie from The Tiger Who Came To Tea'.
"As a child, I was like a tiger at the door, yeah I'll accept that. I loved that book and, when I came to work on the production, I was really happy that writer David Wood had chosen to make that a moment in the show."
Abbey joins Benjamin Wells, who takes on the role of the Tiger (as well as Daddy, Milkman and Postman), and Jenanne Redman as Mummy, in David Wood's adaptation.
It is the first time this much-loved tale of a tiger creating teatime mayhem has been brought to life and it is a show that is packed with oodles of magic and singalong songs.
As soon as Abbey heard the adaptation was happening, she jumped at the chance to be part of it.
She said: "What's great is you get to go back to your childhood, it is such an honour to be in any of these books that are held dear by so many children.
"It is a huge responsibility and you don't want to disappoint them. You've got to get it right and make sure you do the character justice. It's really good fun and it's such a beautiful production to look at. We really look like we've just stepped off the page and that's really exciting, even for an adult.
"I absolutely love it. We all do; it's a really happy production. It's a pretty magical thing to be involved in. It's taken us all over the world; it has been amazing."
Abbey's thirst for acting started at a young age, performing in school plays and keeping herself amused at home using her imagination.
She said she has never had any inhibitions about performing in front of people and always just "wanted to make people laugh".
"I lived in the middle of nowhere, so there were no other children around. I would make things up and play using my imagination all the time. I spent a lot of time amusing myself, so I think that's maybe where it all came from. It's really what I do now, but I get paid for it.
"My first few jobs were very much traditional period theatre pieces and then I got into children's theatre and, since then, I've loved it. It's been a great career for me. It's definitely my passion now."
The Tiger Who Came to Tea will be at HM Theatre, Aberdeen, on Monday, August 10, and Tuesday, August 11. You can also catch it at Eden Court Theatre, Inverness, on October 11
and 12.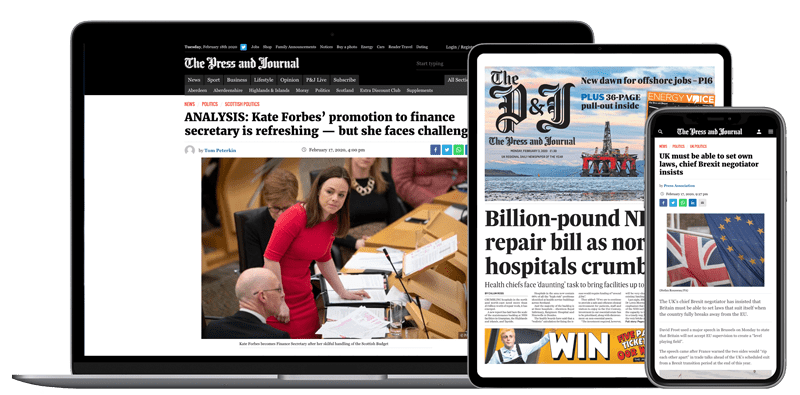 Help support quality local journalism … become a digital subscriber to The Press and Journal
For as little as £5.99 a month you can access all of our content, including Premium articles.
Subscribe