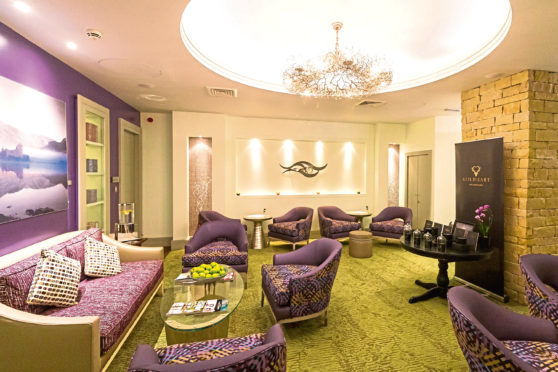 There is always an element of mystery wrapped around a first visit to a new spa. Until you actually get there and submit yourself into the hands of a therapist, there is no way of knowing how much you will enjoy the experience.
When a treatment comes with the title of Lavender Rain Signature, the mystery is magnified. That was the listing in the brochure of the Kohler Waters Spa at the Old Course Hotel in St Andrews that made me want to find out more.
The spa has just undergone a major refurbishment and has an intriguing menu of water-based therapies.
Of course, healing and water go hand and in hand and share an illustrious history, dating right back to before the rise of the Roman Empire.
The Romans themselves liked nothing better than a bit of public bathing and even had a catchphrase that encapsulated their belief in the benefits of getting wet – Salus Per Aquam literally means health through water.
Hydrotherapy, as it has been more commonly known in recent centuries, had somewhat fallen out of fashion in the UK but the Kohler Spa is on a bold mission to change all that, and is offering treatments that are otherwise only available in their sister spas in the United States.
This whole water-based treatment concept evolved because the hotel's family-owned parent company, Kohler, has been manufacturing high-end bathroom fixtures for generations.
My watery treat was scheduled to begin with a so-called river bath. My therapist Hannah led me into a dimly lit room containing a massage table and a large, elongated hot tub.
Within minutes, I was in the tub, my entire body immersed in warm soothing water. Water jets created rivulets that eased out muscular tension. It was a bit like being underneath a waterfall fed by hot springs.
There was also a muted display of coloured lights which came on and off in an hypnotic sequence.
When Hannnah returned, she found a guest who was already gently winding down. Minutes later, I was out of the bath and being treated to a vigorous body scrub.
That was the lavender part. Warm rain poured down on me from a specially designed shower head situated above the treatment table.
This added a powerful and novel dimension to the familiar effects of skilled massage. Tensions continued to dissolve along with any sense of time, and I was soon completely won over to the Roman point of view.
The Kohler Waters Spa has just undergone a major refurbishment. It has an adjoining leisure centre where hotel guests, day guests and members go to work out.
The spa itself has an adults-only pool and a thermal suite consisting of saunas, steam rooms and a massive hot tub. For brave health seekers, there is also a plunge pool and an ice fountain.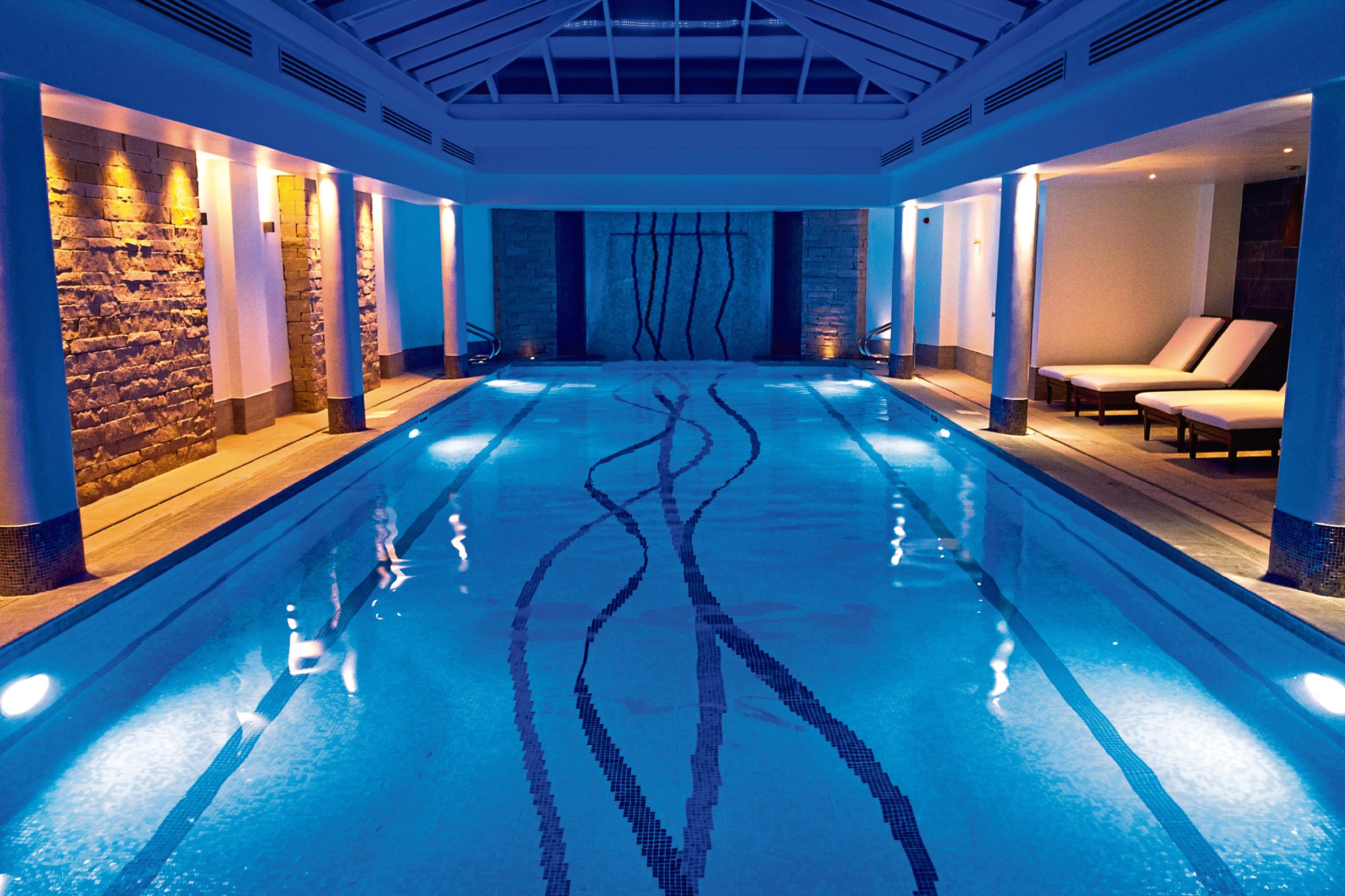 The Old Course Hotel itself brings together a number of what are somewhat disparate elements. It occupies a prime position on the edge of one of Scotland's most iconic golf courses. It also enjoys close proximity to the sea.
However, it is housed within a rather unattractive, utilitarian building – one which belongs to an era of modern architecture many would prefer to forget. Yet once you step inside, the design concepts of the late 1960s give way to an air of understated, old-world elegance.
There are wooden floors adorned with tasteful rugs. The light fittings are extremely ornate and the walls are softened with the presence of large tapestries.
Artistic and lavish flower arrangements are deployed throughout the hotel. These add colour and scent and large black and white images of golfers in years gone by contribute to a sense of tradition.
Our suite afforded us a view of the golf course and the sea beyond. It was a spacious and relaxing place to be and there was even a fancy Kohler bath tub complete with water jets and lights in our en suite bathroom.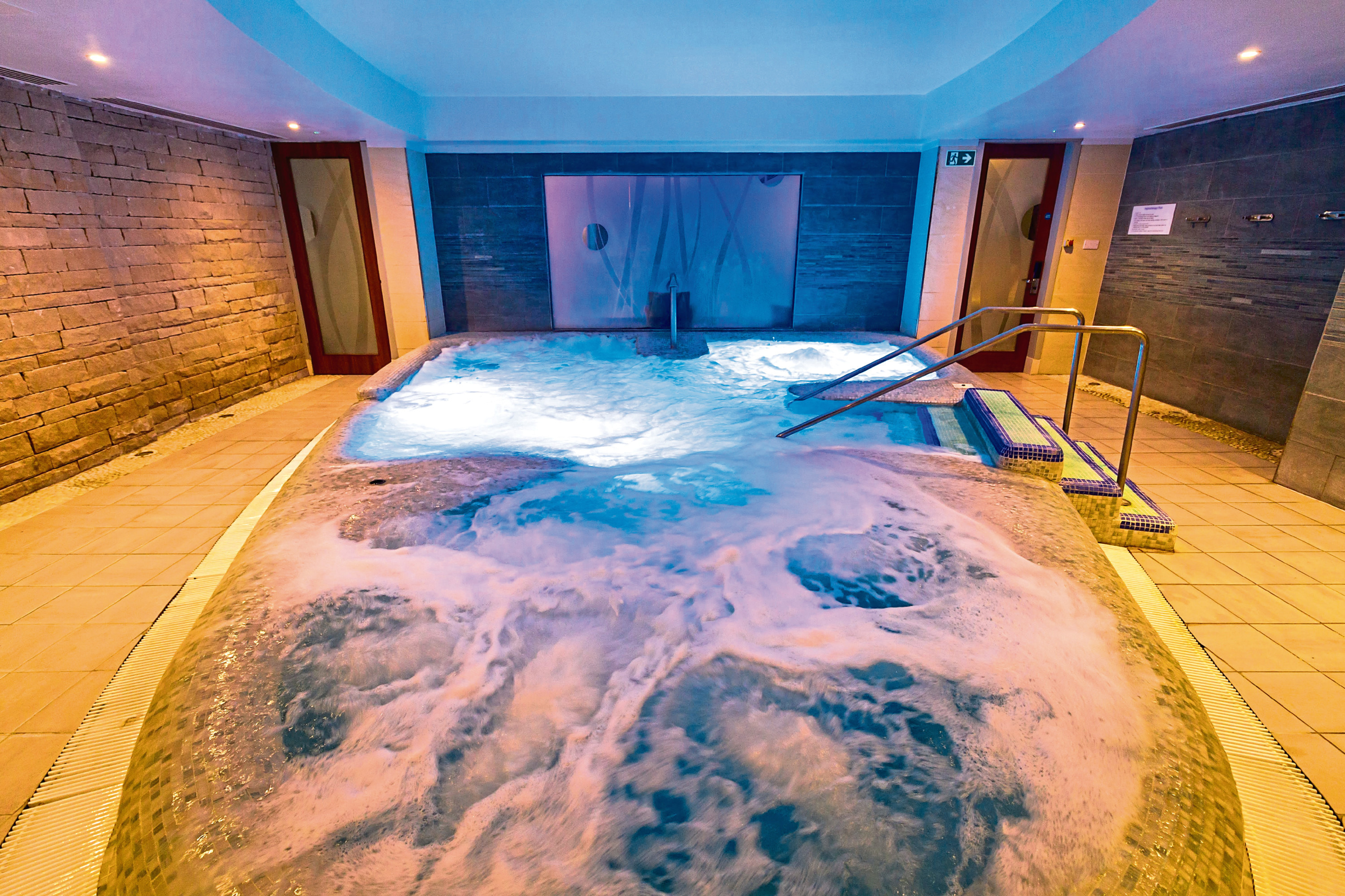 My daughter Tasha and I found plenty of time to catch up. There was lots to say because we hadn't seen each other for more than two months. Happily, our conversation was unhampered by concerns about where or what to eat.
We took all our meals within the hotel. The formal Road Hole Restaurant serves expertly cooked, luxurious dishes which make the most of the bounteous nature of Scotland's larder.
The Sands Restaurant is a more laid back affair but the seafood starters and fillet steak we ordered were all excellent and they, too, reflected a philosophy of celebrating local ingredients.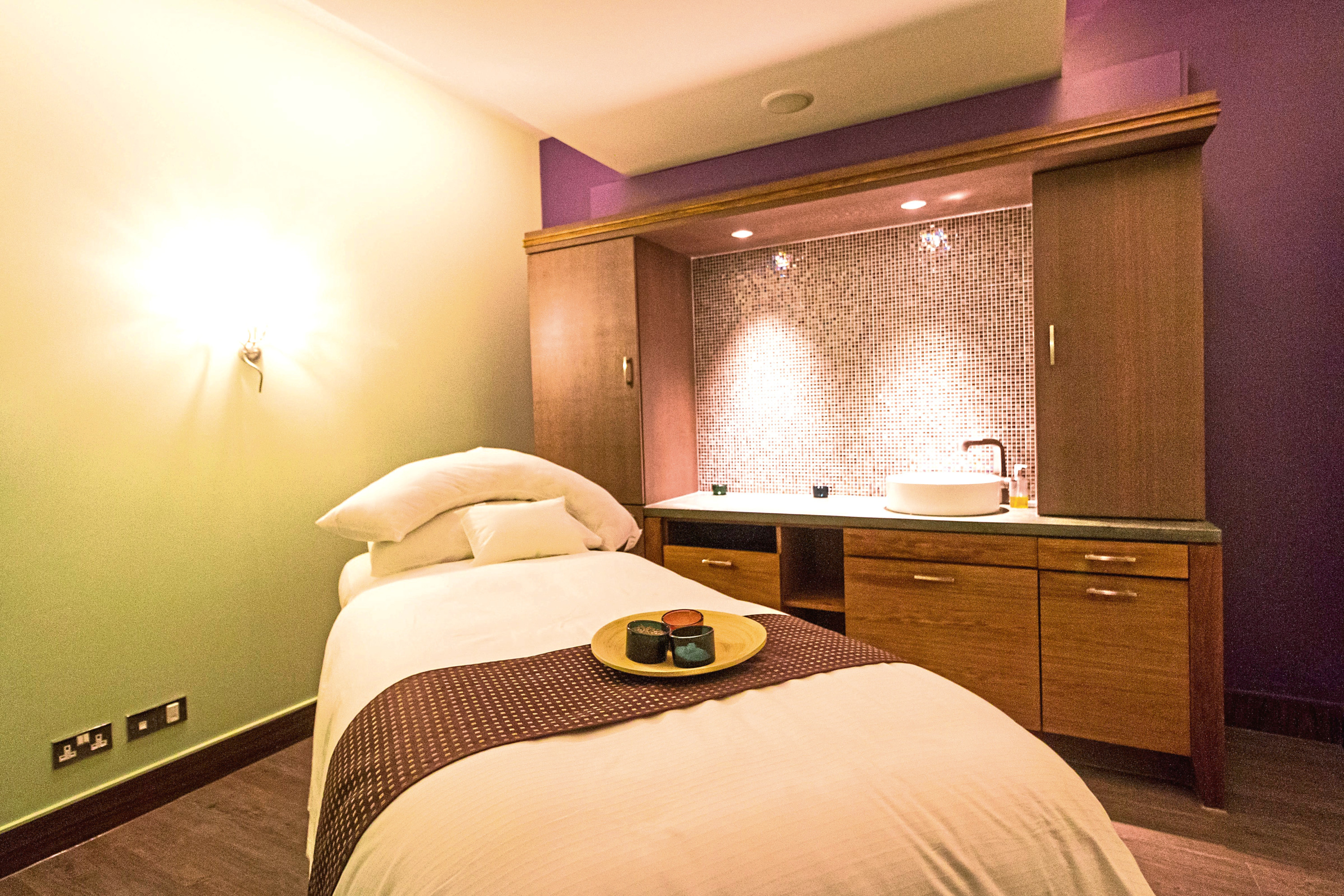 Keen golfers need no introduction to the attractions of St Andrews. It is, of course, reputed to be the place from which this globally popular sport emerged.
St Andrews is also famous for its university, which is the oldest higher-education establishment in Scotland and one of the oldest in Europe.
Being neither golfers nor academics, we had never felt the need to visit this historic town. It was an invitation from the spa that induced us to make the trip.
However, we finally worked up the motivation to leave our luxurious retreat and to set out to explore the town's steep winding streets.
Sunshine warmed the stones of its ancient buildings and the sea frothed on to the golden beach.
We saw St Andrew's Castle perched imperiously on the edge of stratified rocks and observed throngs of students wending their way to class.
We were soon enchanted by a place that has enchanted many before us.
Neither of us is likely to pick up a golf club anytime soon. However, we both like the idea of going back to the spa and trying out an organic seaweed leaf wrap. As for another lavender rain treatment? All I can say is, that would be wonderful.
Room rates at the Old Course Hotel start from £150 per room per night on a B&B basis, based on two people sharing
Riverbath: 30 minutes for £64
Lavender Rain – Signature: 75 minutes costs £134
www.oldcoursehotel.co.uk/spa/kohler-waters-spa or telephone 01334 474 371.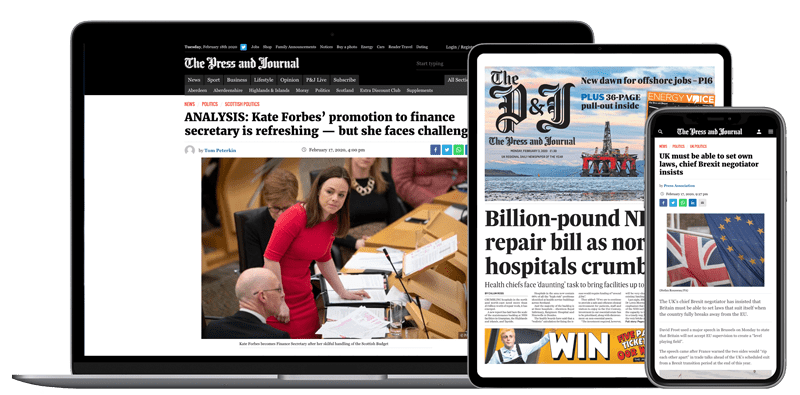 Help support quality local journalism … become a digital subscriber to The Press and Journal
For as little as £5.99 a month you can access all of our content, including Premium articles.
Subscribe