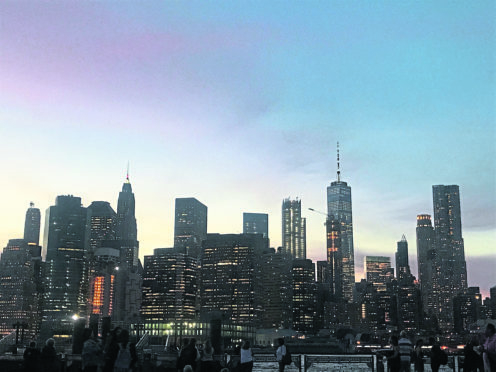 Planes, trains and automobiles. Well, mainly buses but there's a benefit to that, which I'll explain later.
Oh, and there's also a speedboat thrown in for good measure. That's how we travelled the east coast of America and it is exactly how I would recommend you do it too.
Ditch the hire car, don't pay over-the-top airline fees and look to public transport to get you round the beautiful USA.
Heading back stateside, with New York in our sights, was a slightly daunting prospect since a certain property tycoon entered the Oval Office.
And despite The Donald's sights being set on sneakier "arrivals" into the country, mainly at the Mexico border, and his much-professed love for "SCATLAND", I knew, inevitably, my trip would be different this time.
And this was definitely a trip with a difference.
For starters, we were flying to an airport I had never heard of before, in a state I'd never visited, on an airline I'd never flown with before.
A recent entrant to the long-haul transatlantic routes, Norwegian aims to be a low-cost alternative to expensive competitors.
This, one would expect, comes at a cost. However, our flight was excellent. The plane seemed brand new and featured a picture of Irish Antarctic explorer Tom Crane emblazoned on the tailfin.
Just like the turn-of-the-20th Century pioneer, I was in the mood for adventure.
A quick "hop across the pond" and we landed at Hartford airport in the state of Connecticut.
This was another seeming hang-up with Norwegian – which actually turned into a blessing.
We breezed off the flight into the tiny airport and straight through immigration and were almost instantly met with our baggage. I made a mental note that small airports have their advantages.
LAND OF THE FREE
So, finally in the Land of the Free, it was indeed time for adventure.
A quick taxi into Hartford – a small, fairly nondescript city – an overnight stop in a perfectly acceptable hotel and it was on to our first bit of public transport.
Peter Pan. My childhood idol. But the name means something else Stateside, as it is written on the side of the green Greyhound bus that pulls into the station bang on time with the Greatest City in the World emblazoned as its final stop. This was the start of the love affair with America's public transport; it was like taking every possible element of society and placing each different example on to 50-odd seats – truly fascinating.
As were the views coming into New York. And as the iconic skyline rose to the familiar towering heights, so too did my excitement.
So on to the hotel and a piece of advice, if I may. We booked a suite at Roger Smith Hotel on Lexington Avenue in midtown Manhattan.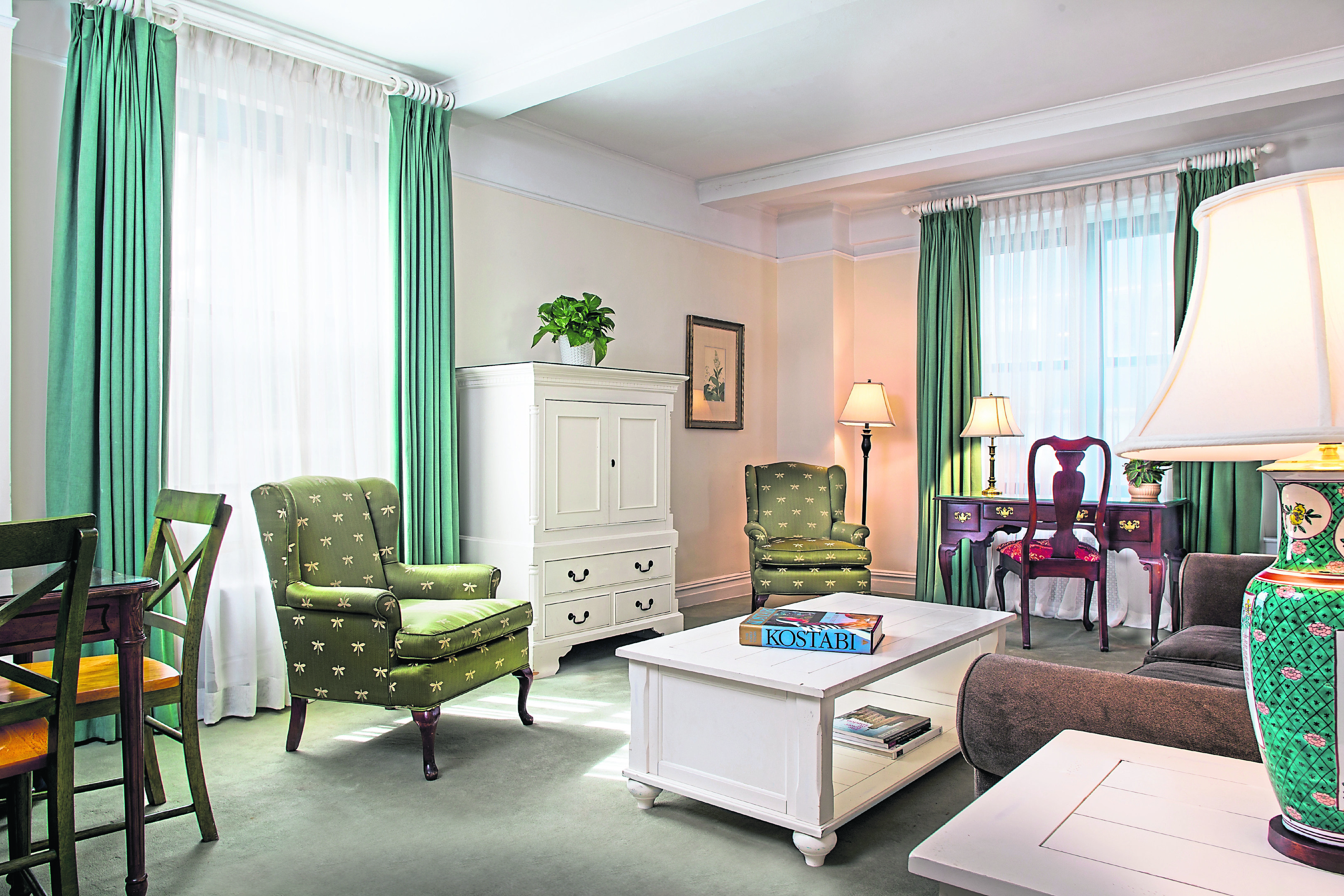 Normally, our holiday accommodation is a place to rest our weary feet after a hard day's sightseeing – and very little else.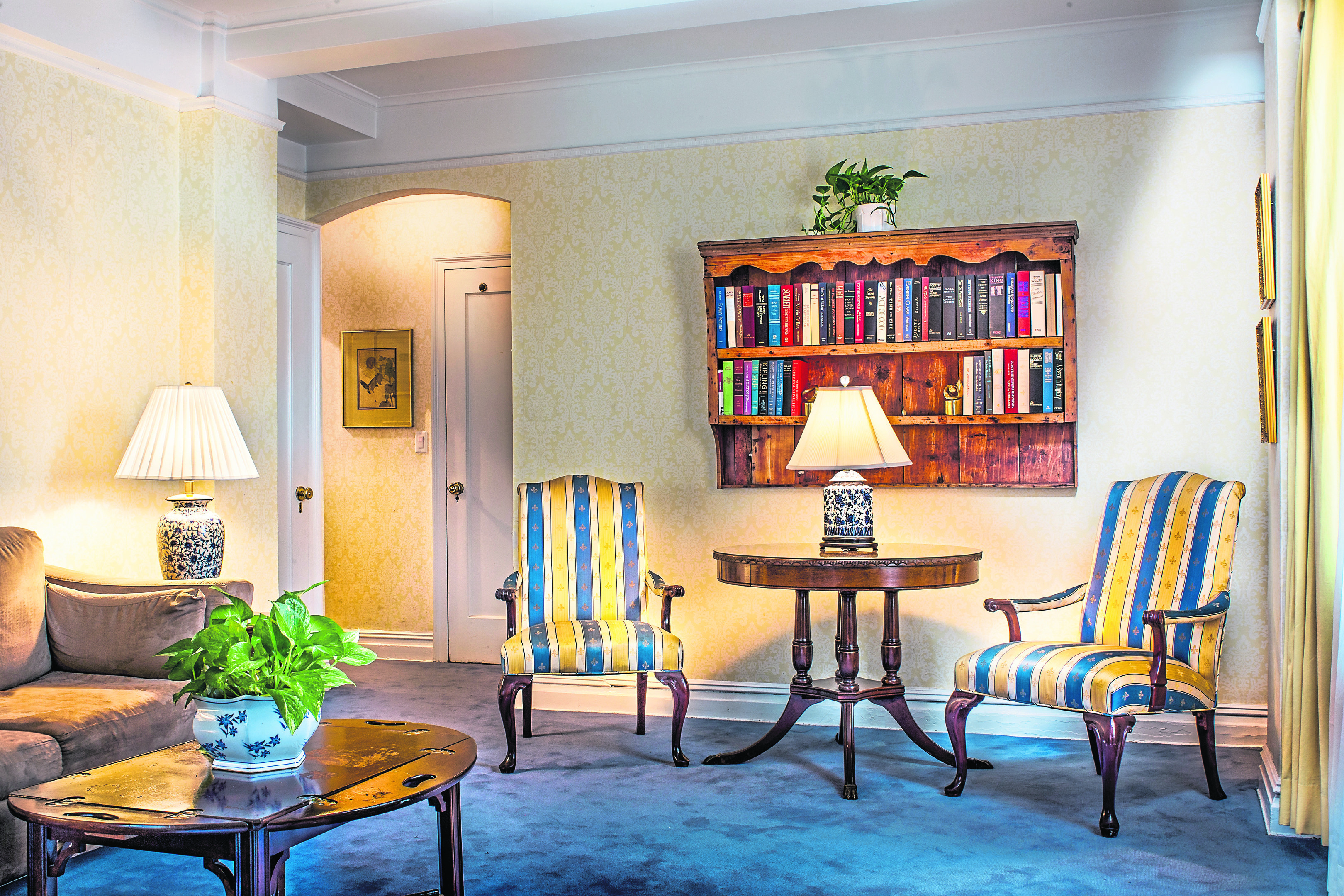 But this suite became our home from home over the week – arguably an indispensable retreat from the city that never sleeps.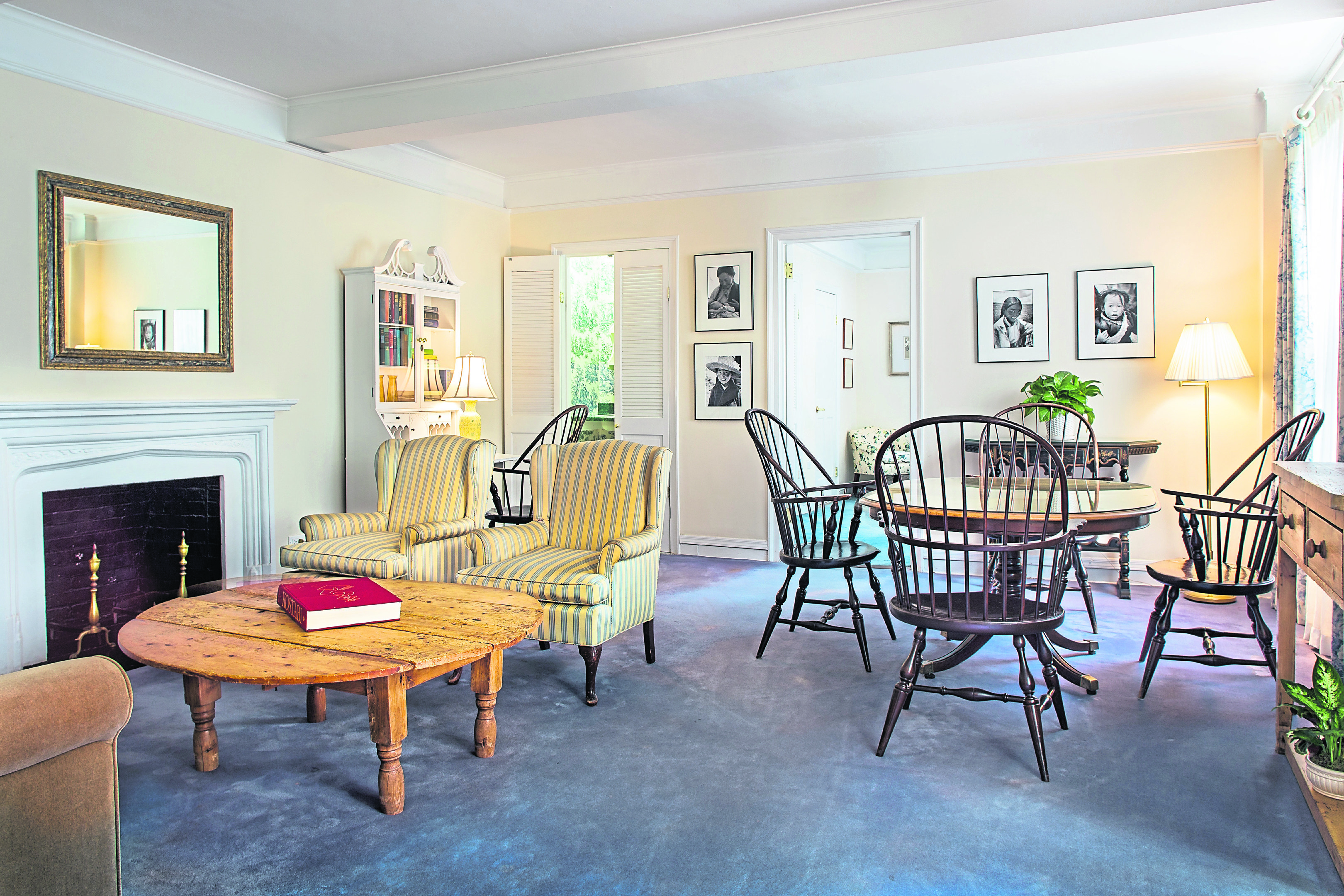 As well as stunning views over midtown, the suite placed us firmly in the lap of luxury (reclining in the beds feels like you are lying on clouds).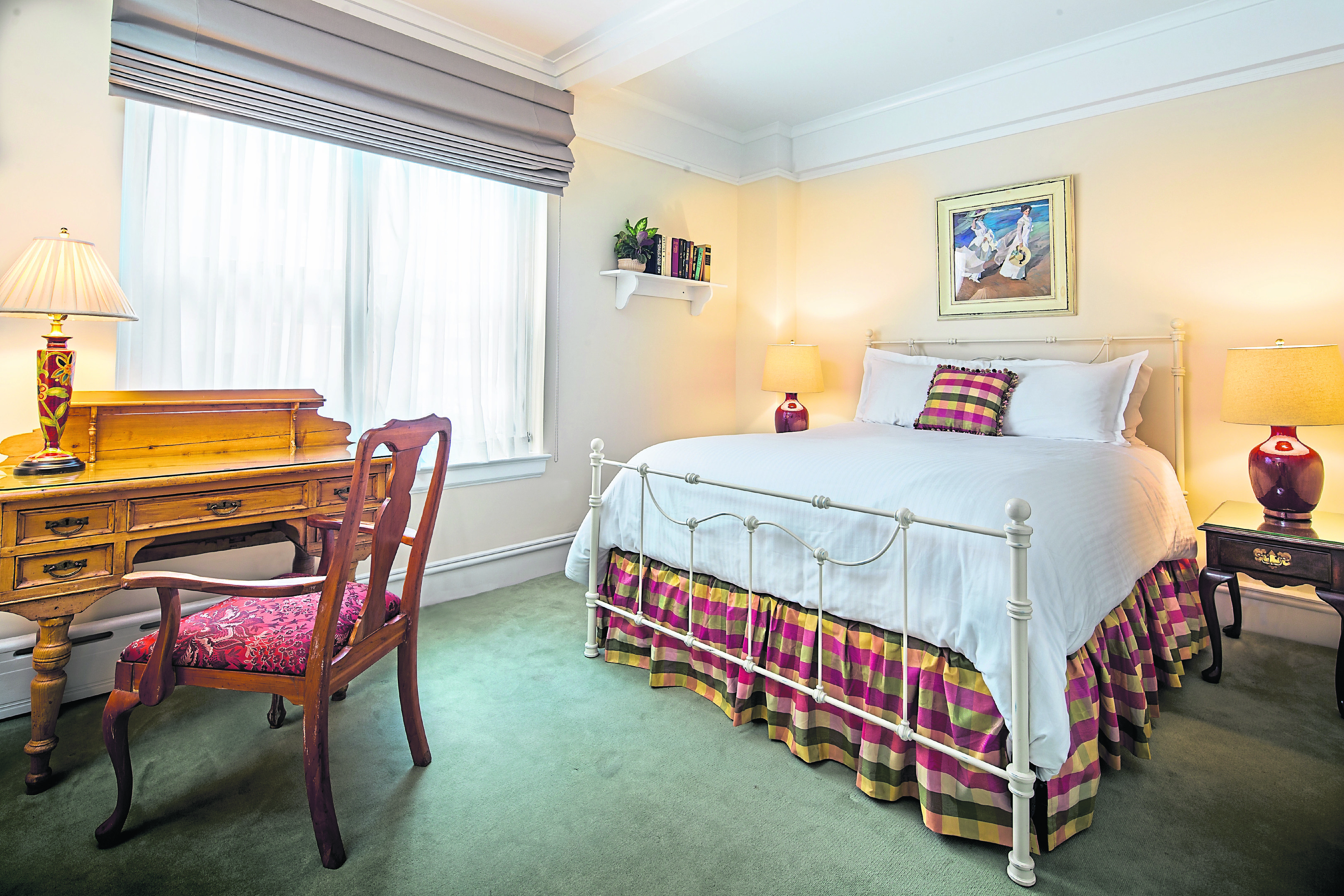 Staff were also warm and welcoming – dispelling any harsh stereotypes some people may have of native "New Yoikers" – and there was a rooftop bar – a big bonus, in my book.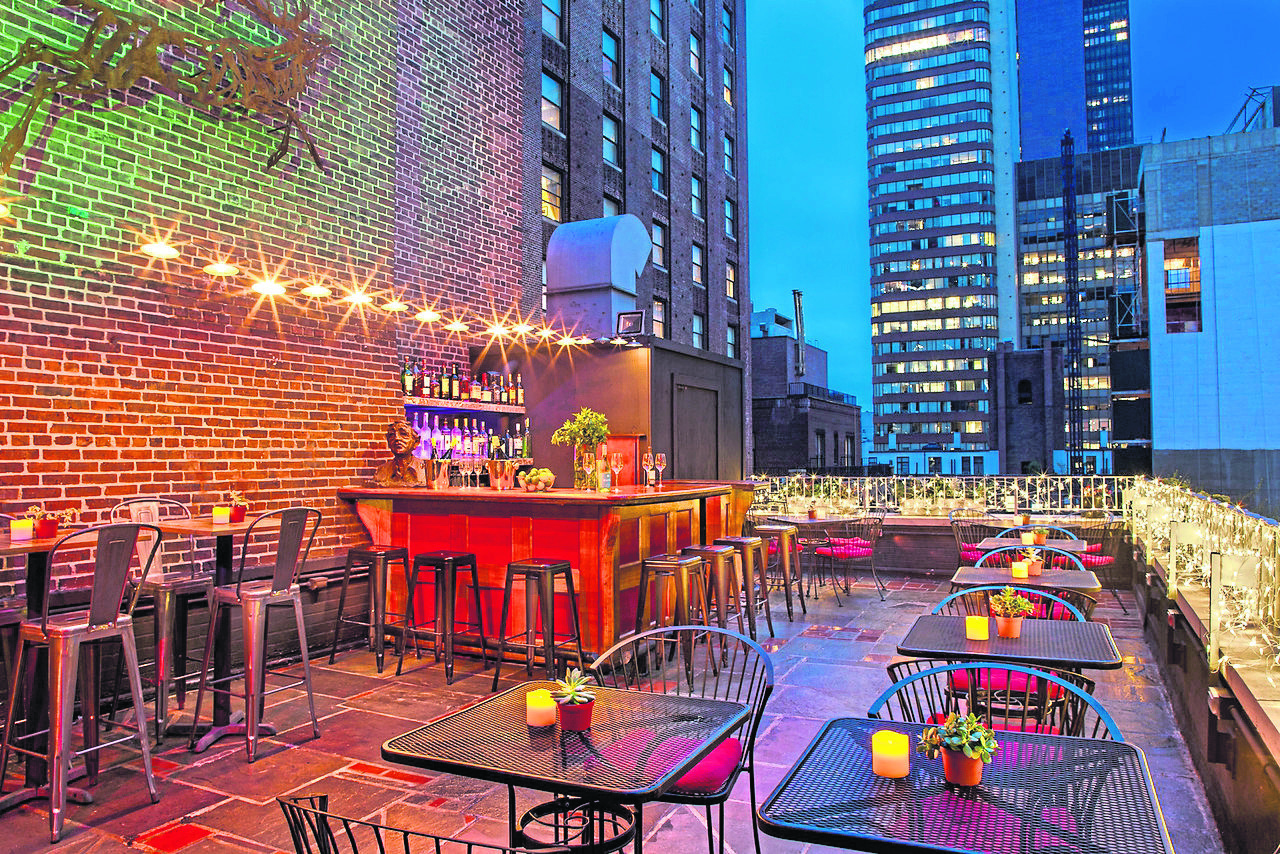 BEST PIZZA IN THE WORLD
Day one involved a fleeting visit to Central Station, getting hustled in Times Square and then a refreshing (read alcoholic) beverage in Central Park.
And instead of "pitching" up to an expensive Yankees game, we grabbed some food and watched the locals play baseball before heading for a "slice" and some vino at what has turned into one of our favourite pizza joints on the planet.
Hidden away, and only stumbled on by accident, Uncle Paul's Pizza on Vanderbilt Avenue is well worth a visit, even if it is a little expensive.
Our first-night restaurant choice was confirmed as a "good un" as we stuffed our faces with beautifully homemade pizzas in the presence of around 10 New York Police detectives – guns and all – a sure sign of local approval.
And of course, there's nothing quite like that tingle of walking out of a crowded diner into the warm, summer night to see the city lit up in all its glory.
OUT AND ABOUT
After filling up the next morning on the hotel's free coffee, yoghurt and granola, we hit the streets hard – racking up miles of Manhattan and taking in sights including the Flat Iron building, the Empire State (second best view of the city, more on that later) and the Met museum.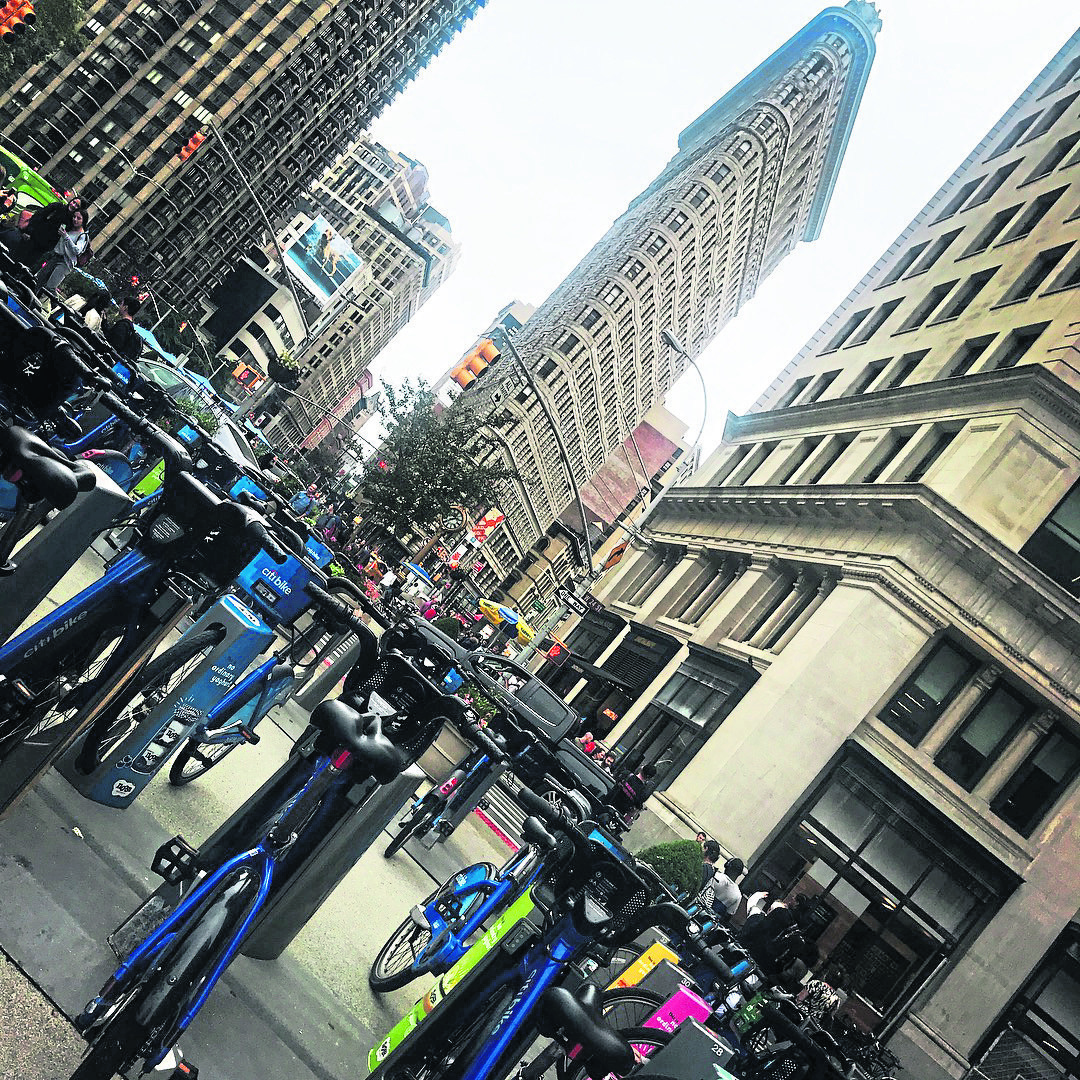 The city's tourism board offered us a City Pass, which gave us access to places such as the Rockefeller Center, Statue of Liberty and the 9/11 memorial.
With savings of up to 40%, it was well worth the investment.
A speedboat to the Statue of Liberty was also included, probably the most thrilling way of getting up close to the French freedom symbol.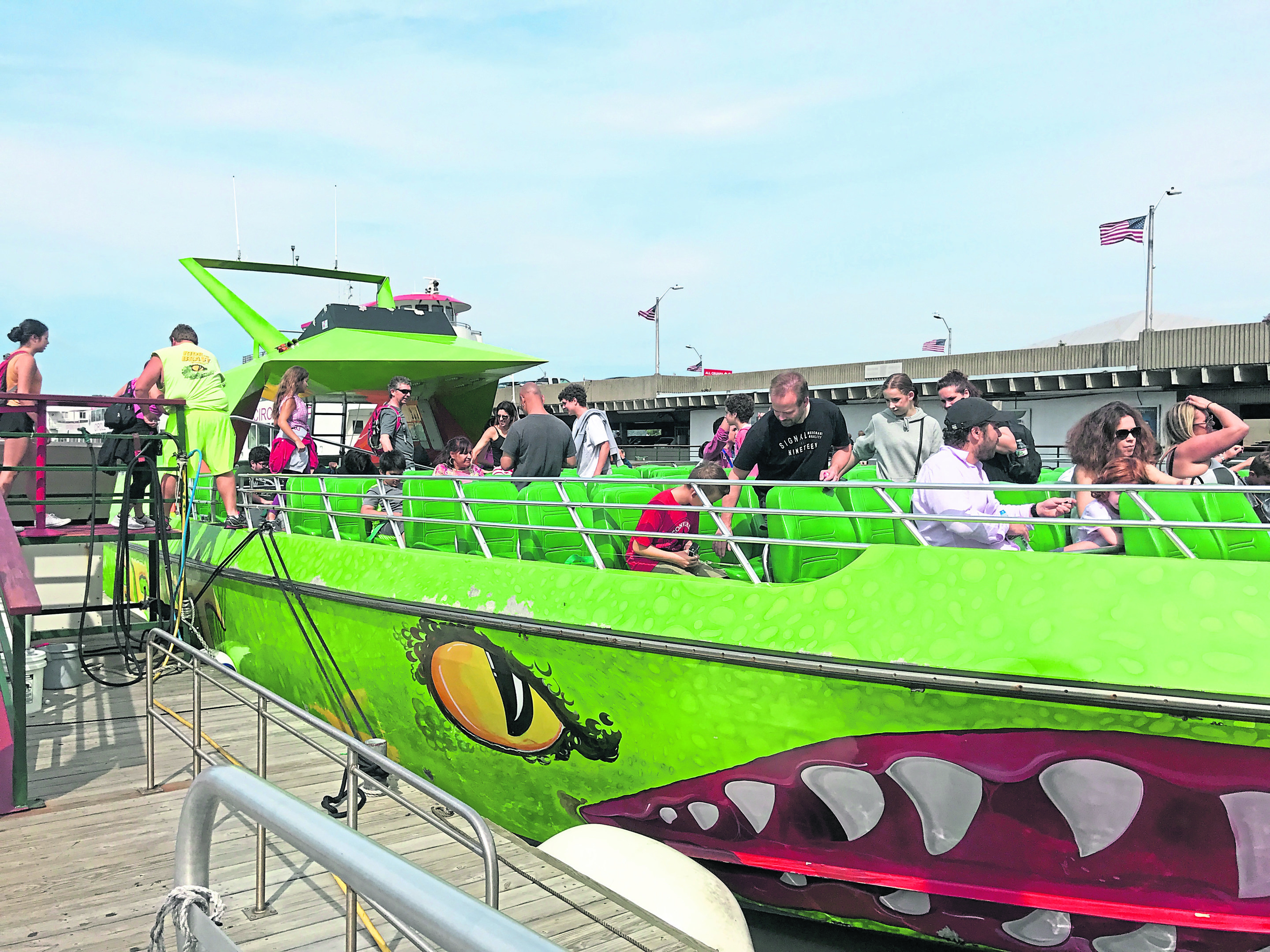 It seemed unthinkable to visit New York without going to see the harrowing 9/11 memorial.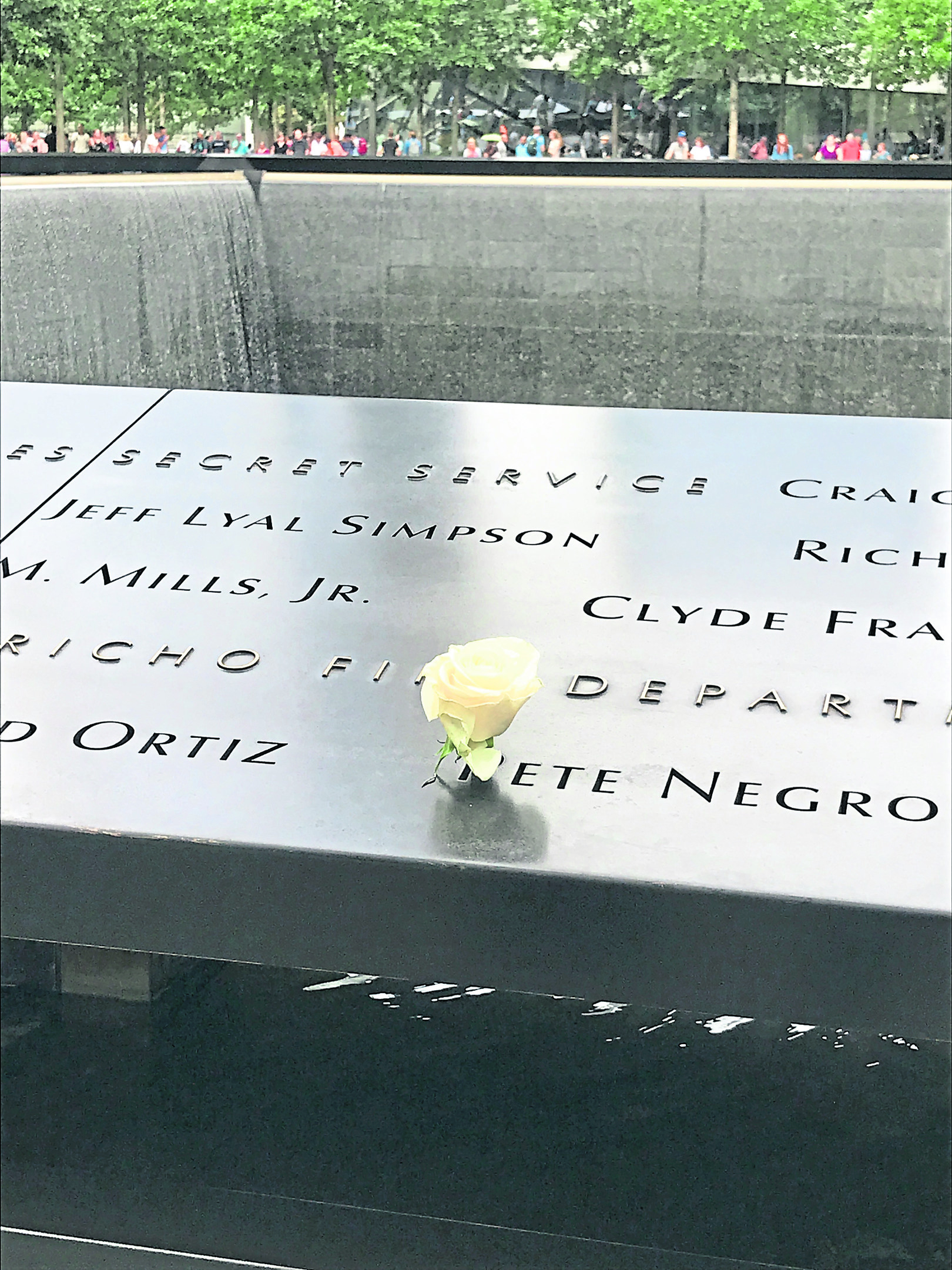 As well as the haunting waterfalls where the twin towers once proudly stood, the memorial museum is also breathtaking.
It really is hard to put into words the emotion brought out in the stories, images and artefacts collected in the subterranean basement below where so many innocent people lost their lives.
Just across the water from this sombre scene, at the tail end of Manhattan, lies the borough of Brooklyn.
Wanting a treat, we found ourselves dining at the River Cafe on the Waterfront – just 24 hours before UN ambassadors graced the same place during a summit.
All the reviews said it boasted fantastic food and the most enviable view of the city skyline.
While the food was good and the atmosphere romantic, our view was hindered by reflective windows and other diners.
And at a hefty £300 for the two of us, it would be fair to say it was probably overrated.
BROOKLYN BRIDGE
However, Brooklyn appealed to us and we returned the following day.
One of my friends said to me to walk the Brooklyn Bridge by day and then again by night.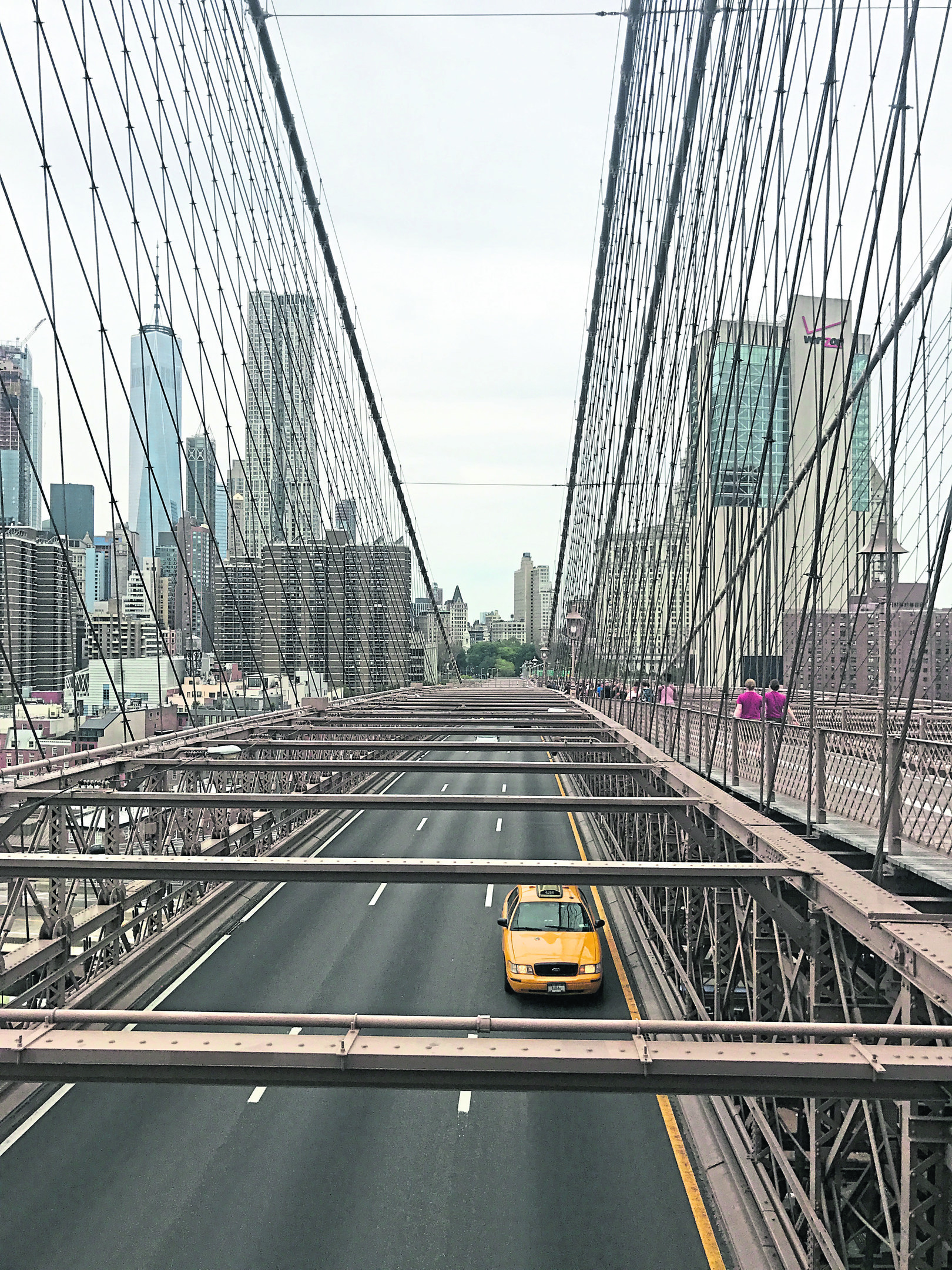 That's what we decided to do and, let me tell you, what an experience.
And we also found a major improvement on the previous night's restaurant – a well-stocked, open air bar with uninterrupted views to Wall Street and beyond.
Not only was this a people watchers' paradise (New York City is really the melting pot of world cultures) but watching the sun going down over the shimmering skyscrapers with a cool drink in hand really is the way to end a day of exploring a new neighbourhood. If we were to do it again, we would swap the swanky restaurant for a $3 can of beer and a hot dog and that view any day.
And what should be a sobering walk back along the Brooklyn Bridge at night ends up being a hypnotic experience of light and sounds, as yellow cabs rush below towards illuminated skyscrapers.
Of course, as both my partner and I are journalists, we also took a tour of the newsrooms of New York, visiting Fox, CNBC and the New York Times. However, no jobs were going, so it was on to the next stage of the adventure: the east coast.
A quick cab ride to Penn Station and the great railway lines of America lay ahead of us.
See next week's YL for part two of Rebecca's American adventure.