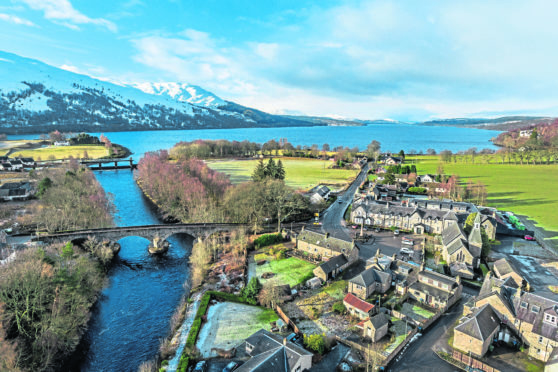 Perthshire is known as Big Tree Country. With more than 200,000 acres of woodland, the region is home to some of the biggest and oldest trees in the world.
But after a fantastic couple of days exploring Highland Perthshire, there is so much more it should be known for. Big waterfalls, for example. Big hills too. And certainly, big surprises.
Our destination is Kinloch Rannoch, where Dunalastair Hotel Suites recently reopened after a £5.5 million upgrade.
The five-star boutique hotel is about 40 minutes from Pitlochry and Aberfeldy – home to some of the most famous trees of all, thanks to poet Robert Burns' The Birks of Aberfeldy.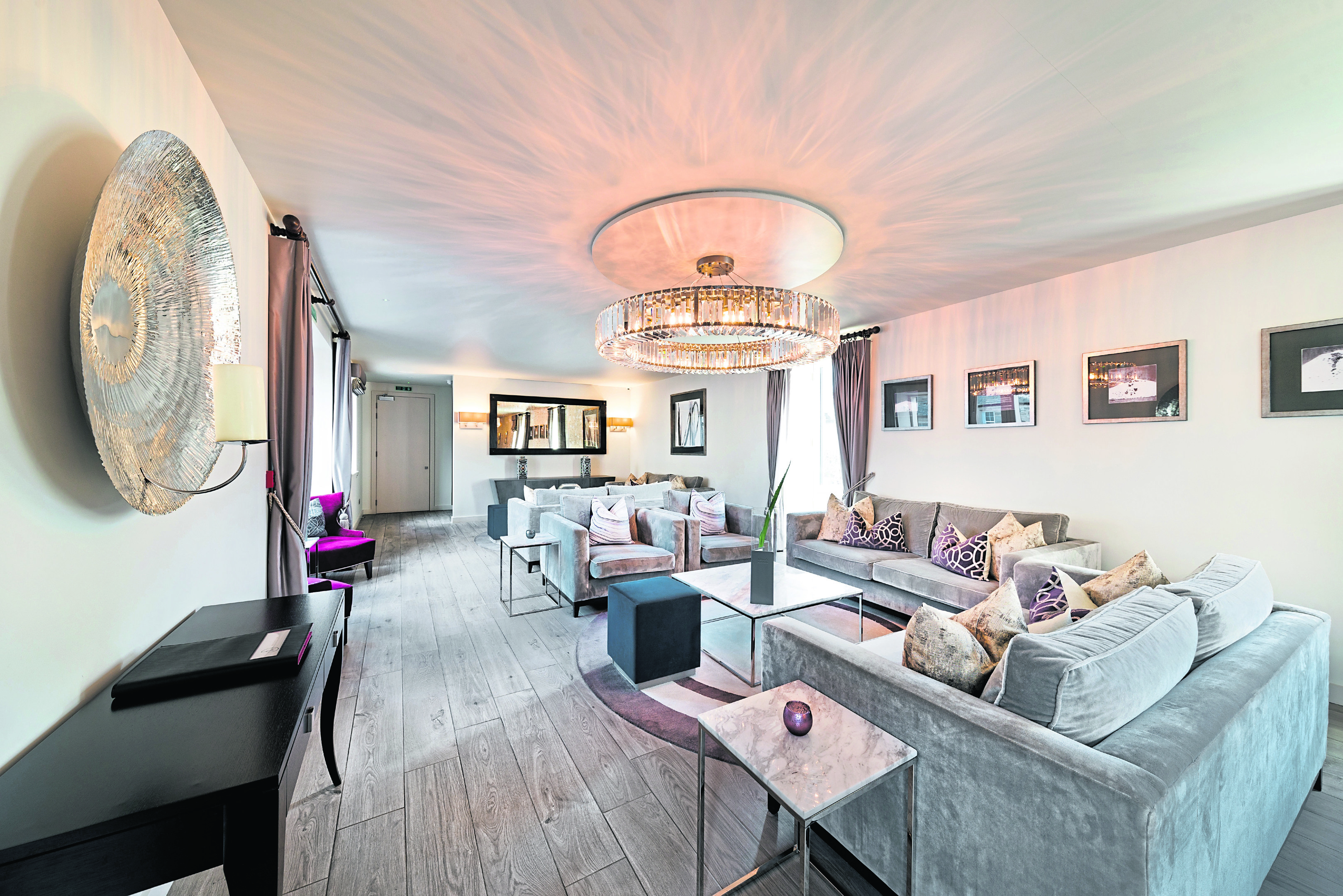 But Kinloch Rannoch is an ideal base in itself, particularly for cyclists, walkers and nature enthusiasts. Schiehallion is just 10 minutes away, and even if Munro bagging isn't for you, the promise of stunning views over Loch Tummel while looking out for golden eagles, black grouse and hares make it a must-do.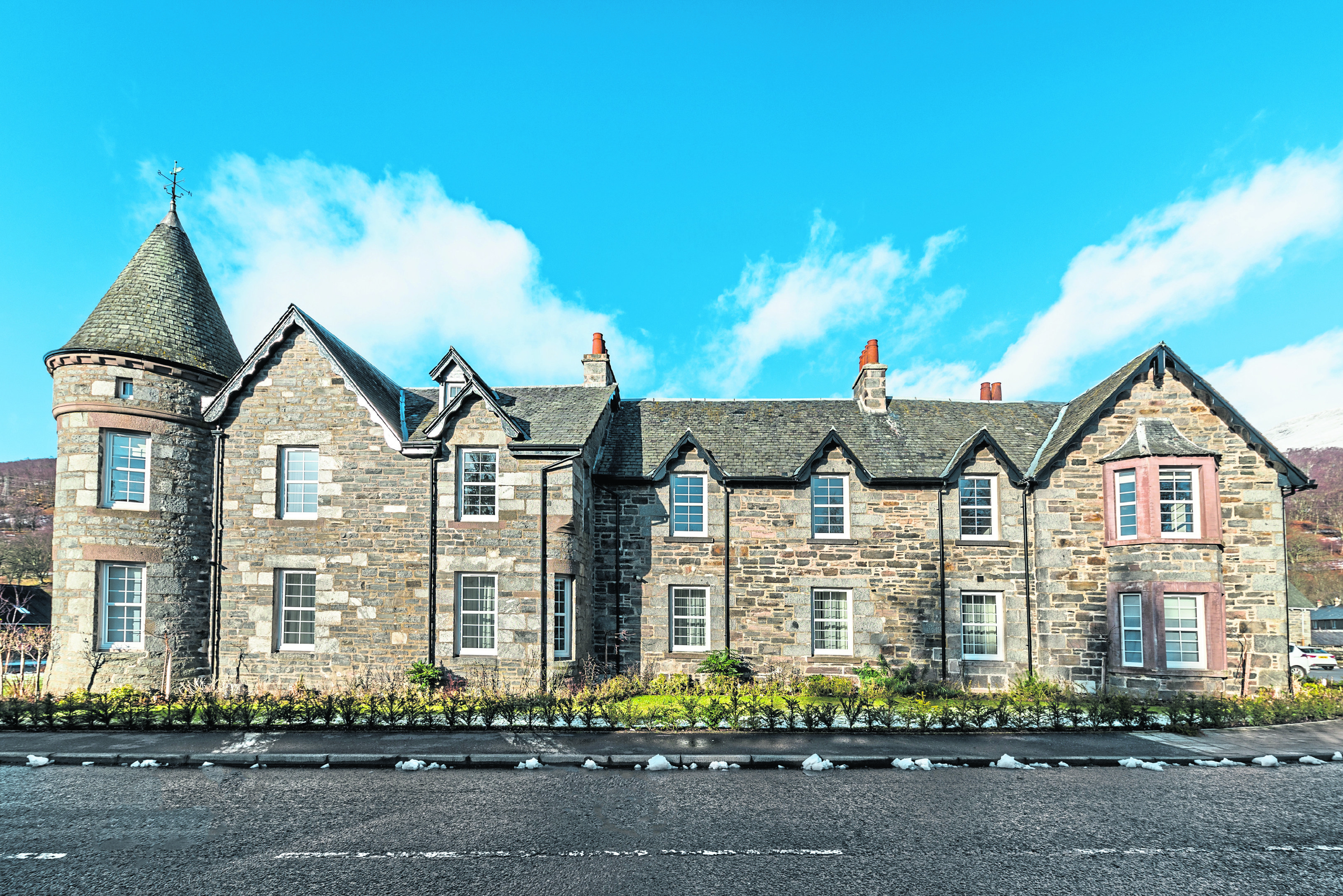 As we arrive in the village, the first waterfall of the trip – the impressive Allt Mor – catches our eye. It is thundering down into the River Tummel, and we spot groups of walkers stopping to admire it as they follow one of the several nature trails surrounding the hotel.
We can't wait to check into our suite and hurry into the hotel, which started off as a coaching inn more than 200 years ago.
Our suite contains a double room, a good-sized living room with a dining table and small kitchen area and a large, modern shower room, and in no time at all we feel right at home.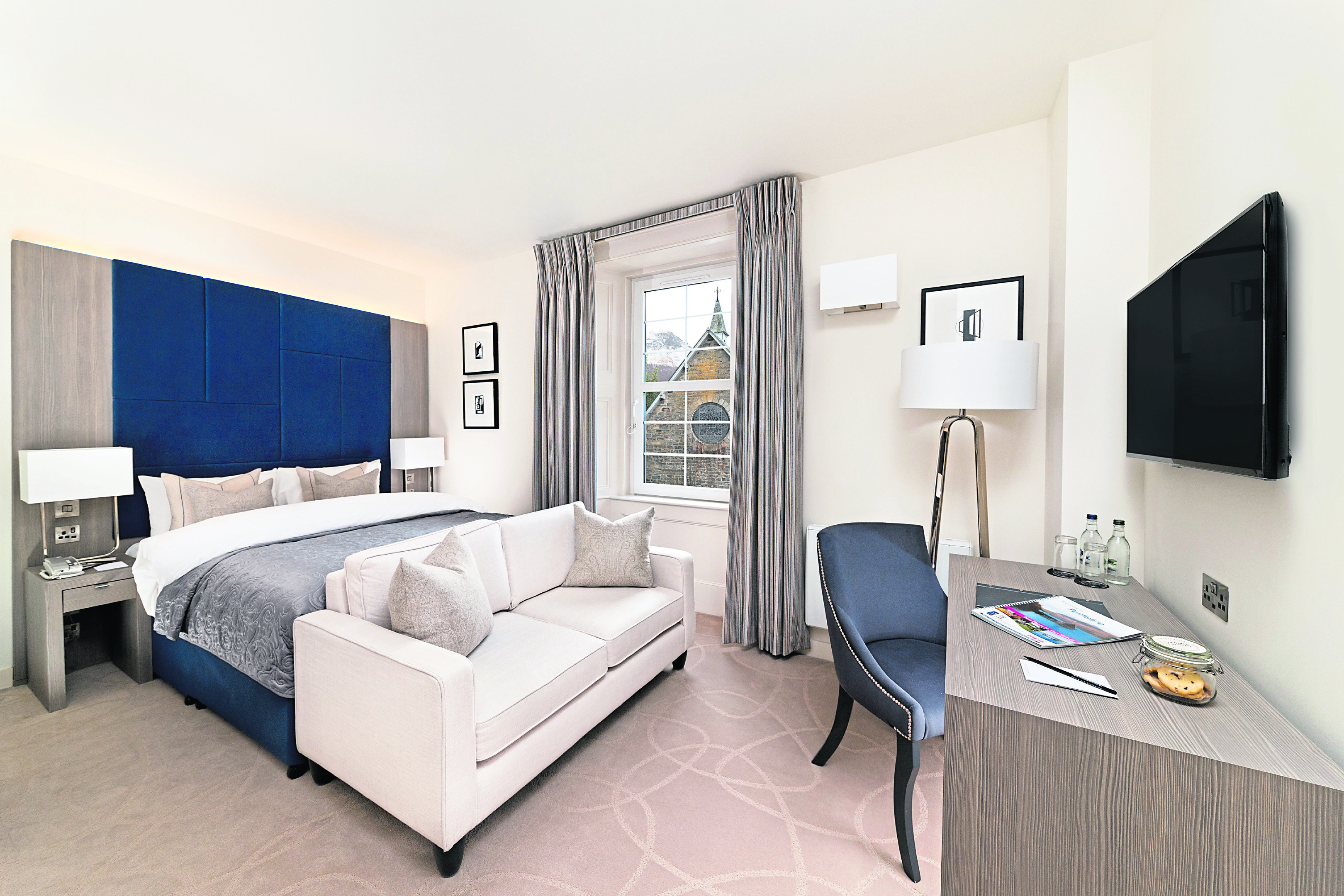 The hotel is busy, even for a mid-week night, and we're glad we booked a table for dinner at Edina's Kitchen. The chefs pride themselves on using freshly prepared Scottish ingredients, and we tuck into a delicious three-course meal – both of us unable to resist the roast duck in a red wine jus. While my plus-one opts for a generous cheese board to finish, I go for the Eton mess cheesecake.
As we enjoy our meal we spot a framed kilt costume hanging on the wall. It turns out it was worn by Liam Neeson for the 1995 film Rob Roy – one of many recent projects shot in the area, along with Harry Potter, Trainspotting and Outlander.
Hotel staff are keen to promote some of the activities run by locals to visitors, such as Highland Travel's minibus tours of the countryside and distilleries, Scotland's most remote tearoom at Rannoch Station and Highland Exploration's boat tours of Loch Rannoch.
With those recommendations fresh in our minds, we decide to head to Rannoch Moor. It is a lovely drive with stunning views of the loch, Black Wood of Rannoch, Schiehallion and the Bridge of Orchy mountains.
Rannoch Station is on the West Highland Railway, linking Glasgow to Fort William and Mallaig. As we arrive, a huge rainbow stretches across the railway line, which we cautiously cross as we make our way on to the moor following the signs that suggest Glencoe is a mere 12-mile walk away.
We have no intention of going quite that far, and stop when we reach Loch Laidon and its lovely little beach.
After looping back round the loch and stopping in at the hotel for a quick lunch, we decide to head into Aberfeldy.
We wander along the high street and down to the river to admire The Black Watch Memorial and Wade's Bridge, before finding ourselves winding our way through The Birks.
We reach the spectacular Falls of Moness, which is 429ft high. It is little wonder the spot inspired Robert Burns and, as we begin our descent, we notice the ledge where he is said to have worked.
Back in the comfort of our hotel suite, there is some debate about what to try to squeeze in the next day. We only have a two-night stay at Dunalastair, and with so much left to see in the area we can't narrow it down – with Schiehallion, the Queen's View near Pitlochry and Dunkeld on our list.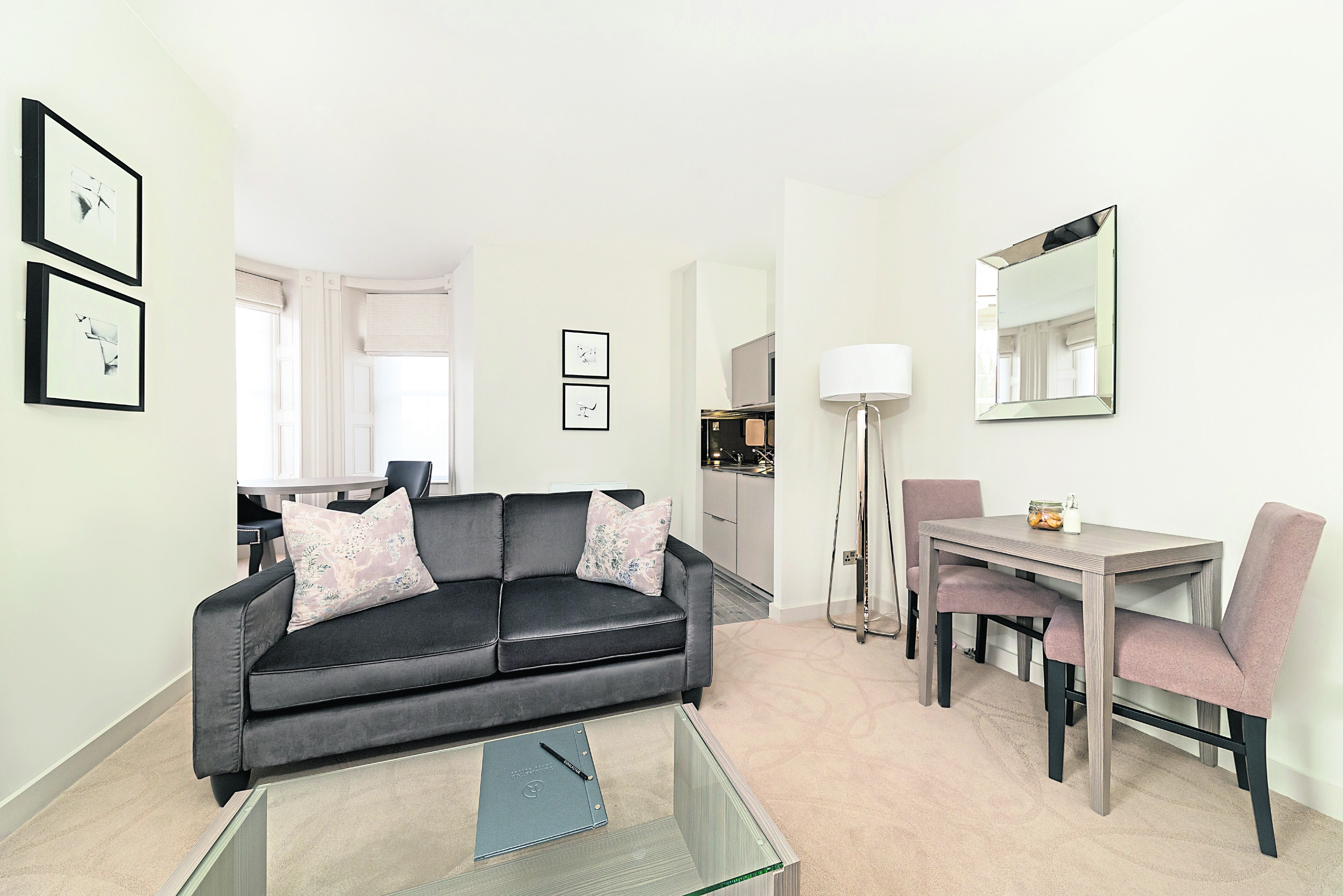 After another freshly-cooked breakfast at the hotel, we set off for Schiehallion.
On another day – without time constraints – we may have gone all the way to the top, but we stop somewhere in between stage three and four to revel in the view towards Loch Tummel.
After a quick photo stop at the famous Queen's View at Loch Tummel, on the outskirts of Pitlochry, we drive on to Dunkeld.
We mosey through the bustling high street, and head along to Dunkeld Cathedral, which sits on the north bank of the River Tay. After popping inside for a look, we head back along the river before deciding to make one final stop: The Hermitage.
Just outside the town, The Hermitage is one of the Big Tree Country's most famed spots. Despite its popularity, we only see one other person as we walk through the woods – meaning we can stare in wonder at Ossian's Falls for as long as we like. Like the big kid I am, I charge ahead through a small cave, but am stopped in my tracks as the mist of the waterfall hits me.
Imagine my further delight when we discover the viewing platform in Ossian's Hall.
By now, I have lost count of the big trees and big waterfalls we have encountered. But the big surprises – Rannoch Moor, Ossian Falls and The Birks – will stay with me for a long time, and make a return trip to Dunalastair Hotel Suites all the more appealing.