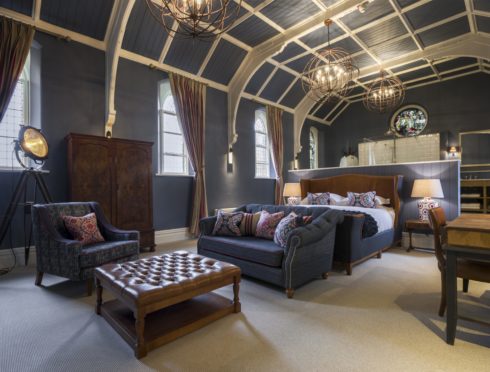 Years ago, my family visited Lindisfarne and I remembered just enough about it to want to revisit it with the benefit of hindsight, so Northumberland became the destination, the Holy Island of Lindisfarne the intention.
My sister joined me from the south, both of us needing a breather from "stuff happens" life pressures.
Northumberland swirled with the last few rust and gold leaves as we ploughed through the country lanes towards the coast.
Almost all the tourist attractions had closed for the season, so our main intention in the days around the Holy Island visit was long beach walks and, well, pubs and grub.
On the first day I was pleased to find I had effortlessly walked 18,000 steps, and far from feeling shattered, felt energised by the crashing rollers alongside us as we trudged from Embleton to Newton, and then back over the dunes towards Dunstanburgh Castle. The 14th Century ruined castle hovered before us, mysterious and insubstantial, in the sea haze.
We ended up at The Jolly Fisherman in Craster enjoying sandwiches fat with local crab and breathing deeply the smell of smoking kippers across the road.
"I'm not going into that gallery," I told my sister as we walked around the village. "I have no money."
"Oh, come on," she said. "No one's forcing you to spend anything."
Two pairs of beautiful earrings later, we left the Mick Oxley Gallery.
My sister is a bad influence.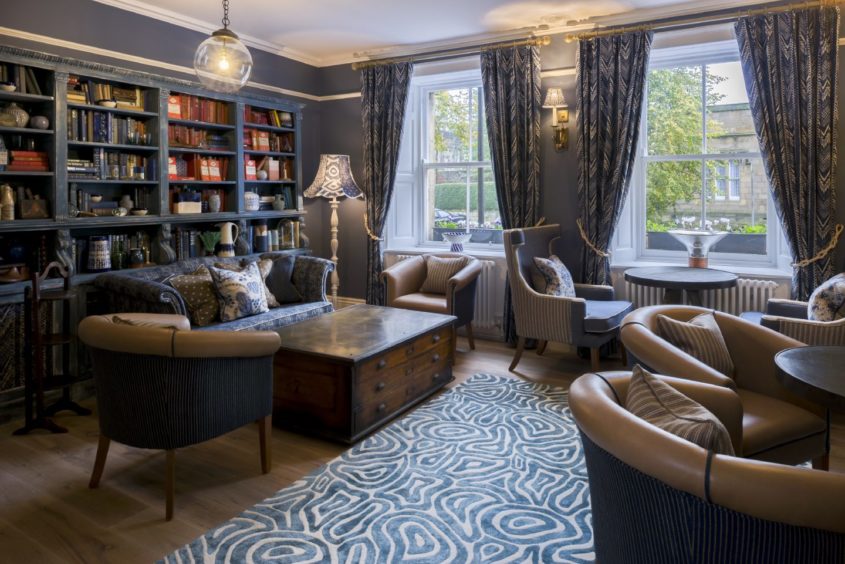 I had picked her up earlier from the train station at Alnmouth, and as the train was late, I went for a wander around the village.
Interesting shops, lovely eateries and pubs… but best of all was the easy access to another spectacular beach which we were to stride along a couple of days later when my brother-in-law arrived.
The wind blew us in one direction, then fought us coming back, but there is no better way to feel rosy-cheeked and ready for a pub lunch after that.
And in the evening, an exquisite meal at Bistro 23, something of a gastronomic highlight of our trip. As it's not always open, check bistro23.co.uk.
Once my sister arrived, we headed to Alnwick to check into our much-anticipated accommodation, The Cookie Jar, but just as we hit town, my sister suddenly shouted, "Turn left, NOW!" with a degree of urgency.
We found ourselves in every reader's dream, a mighty cavern with row after row of second-hand books.
Barter Books is one of Britain's largest pre-loved book emporiums, stocking annuals to westerns and everything in between.
It's in the former Alnwick train station, built in 1887 with a grandeur apparently intended to impress royal visitors to Alnwick Castle. Less than 100 years later, it became victim to the notorious Beeching cuts, but the silver lining was the arrival of Barter Books in 1991.
Its accompanying Station Buffet – created from rooms rediscovered behind locked doors 20 years ago – offers delicious revivers for when you need strength to try and whittle down your growing pile of books into something more manageable.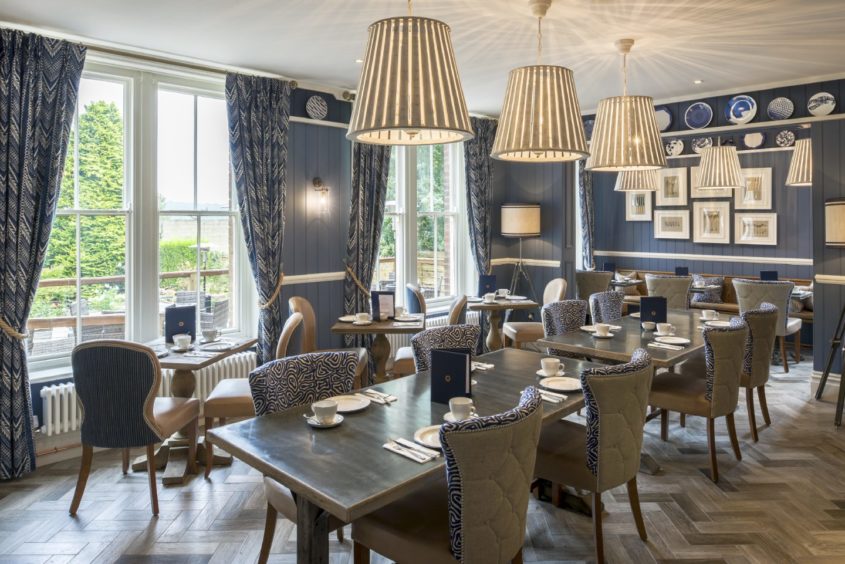 The time came to drag ourselves and our huge piles of books away – but more delights immediately took over as we settled into The Cookie Jar, a converted convent in Bailiffgate.
Owner Debbie Cook simply said "Blue" to the designer, and lo, a New England/Hamptons-style haven emerged from the stylish and creative mind of designer Matt Hulme, of Dynargh Designs.
With many gorgeous shades of blue, white detailing, tiny splashes of red or pink here and there and bags of character and charm, this 11-room hotel only opened last year and is already a Sunday Times regional winner. The staff couldn't do enough for us – I racked my brains to try and think of something to ask for, but every luxurious detail had already been thought of down to the homemade cookies in the jar in each room.
Talking of homemade, how about freshly baked croissants every morning? And classy granola yogurts with a passion fruit and mango topping; pancakes with bacon; avocado and toast.
If only I hadn't been driving I could have had the wonderful staff rattle me up a Bloody Mary form the breakfast bar.
We missed The Cookie Jar's Bailiffgate Bistro, under chef John Blackmore, as it only opens Fridays and Saturdays, but I'd love to try it if the breakfast is anything to go by.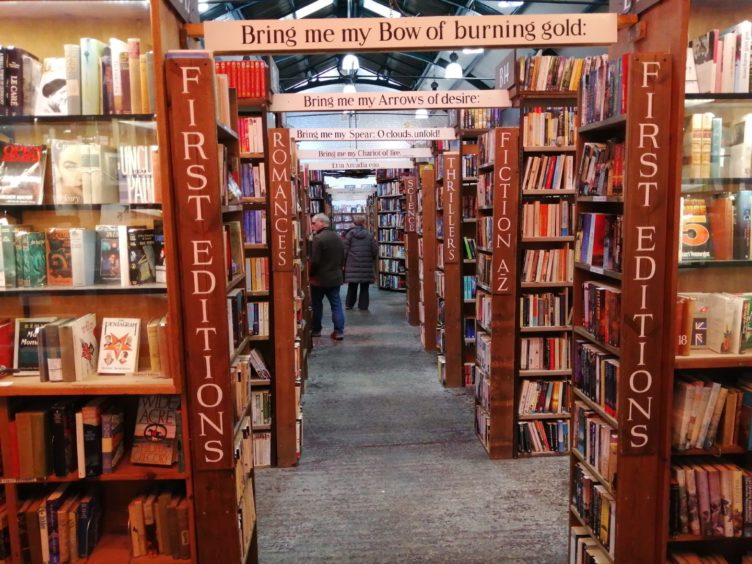 You'll be wondering what happened to the Holy Island pilgrimage. Time and tide wait for no man, someone said, and that's exactly what scuppered our plans.
The island is tidal, and we were fated to have impractical tides when we were there – safe to cross a mere hour before the light went. We decided to postpone the pilgrimage – we'll be checking the tide times before we make our return trip and planning it around them.
We saw little of Northumberland's other cultural attractions, castles, gardens, Roman remains and national park, as most of them had closed for the season the day before we arrived.
They're for another time…
THE HOLIDAY
The Cookie Jar, 12 Bailiffgate, Alnwick NE66 1LU
Call: 01665 510465
Visit: www.cookiejaralnwick.com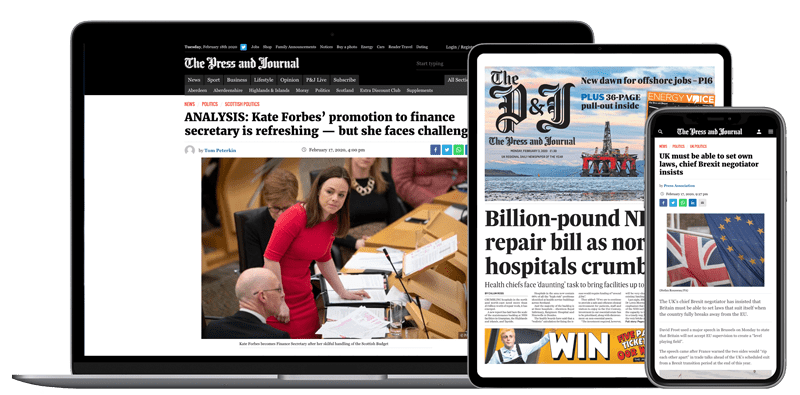 Help support quality local journalism … become a digital subscriber to The Press and Journal
For as little as £5.99 a month you can access all of our content, including Premium articles.
Subscribe