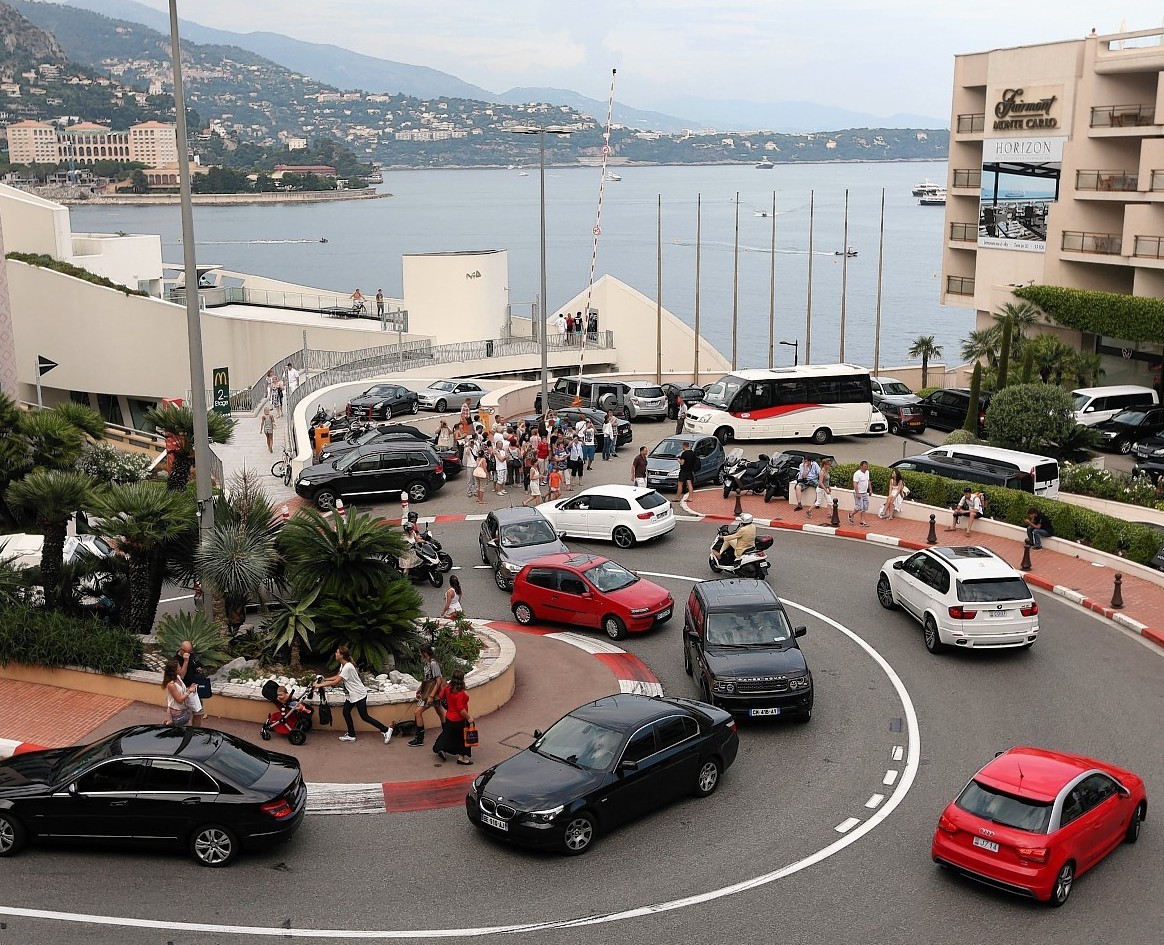 It may be known as a playground for the rich and famous, but the arrival of one of Hollywood's most celebrated actors still caused ripples of excitement across Monaco.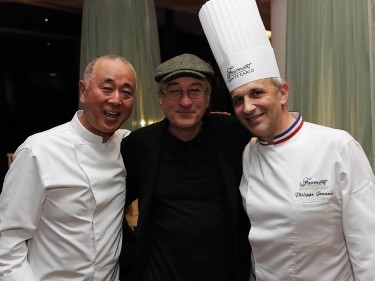 Robert De Niro was in town for the official launch of the new Nobu restaurant, a luxury chain specialising in Japanese food, which the Oscar-winning actor co-founded. Apparently, the Raging Bull star chose the sovereign city-state in the south of France because "it symbolises luxury and a certain kind of lifestyle – a romantic, glamorous lifestyle, which is always great".
It's a thought which will no doubt be in the minds of sports fans when they head to the world's smallest state for the Formula 1 Grand Prix.
But visiting Monaco, it's clear there is plenty on offer beyond the glamour of celebrity parties, royal parades and sporting events.
I arrive in the principality on the day of Nobu's launch and the appearance of its famous American co-owner.
Flying British Airways from Gatwick to Nice Airport, visitors are immediately given the chance to travel in style by helicopter into Monaco. The short 10-minute journey offers incredible views of the region, with a ticket costing 130 euros (£107) one-way for adults.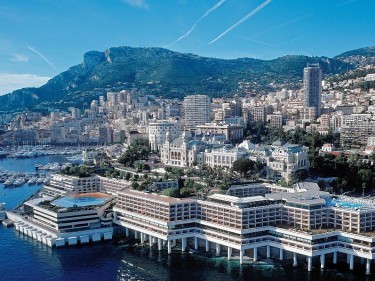 I'm staying at the Fairmont Hotel, easily recognisable for Formula 1 fans, as it's next to the famous hairpin bend in the Monte Carlo circuit.
The hotel is also the home to the 27th and newest Nobu restaurant, where 180 guests, including Prince Albert II and Princess Charlene of Monaco are attending a traditional Japanese Sake ceremony to mark its launch.
He may be in the restaurant business but De Niro can't cook, according to his long-time friend and business partner, chef Nobuyuki "Nobu" Matsuhisa.
"We've known each other for 25 or 26 years," he says.
"He's a great actor and a good friend, but he doesn't know how to cook.
"But we are a good team. He understands my philosophy. He likes good food and he trusts my quality.
"Now he eats anything. Except oysters, he doesn't like oysters."
Chef Nobu was keen to bring his restaurant to Monaco where many of his regular customers live.
It's clear the principality appeals to the wealthy and nowhere is this more evident than the district of Monte Carlo.
The area provides a glimpse into the lifestyle of Monaco's wealthy residents as drivers in Ferraris and Lamborghinis pass by designer shops and luxury restaurants. One driver takes exception to me snapping pictures of his car, deciding to black out his windows at the touch of a button, as he parks outside Monte Carlo Casino.
The tight security around Monaco, and in particularly Monte Carlo, is one reason it remains a popular destination with the world's highest earners.
Photographers require permits to take pictures and police officers are keen to ensure this rule is enforced.
Tourists taking a quick snap are granted leeway, however, and avoid intervention from eagle-eyed security guards.
A walk around Port Hercule in Monaco's La Condamine district is a chance for a close-up look at dozens of luxury yachts docked in the marina. It is also an opportunity to see the less expensive past-times of its residents, with groups of youngsters often spotted rowing between the sailing boats.
Monaco is about the size of New York's Central Park, so walking is one of the best ways to get around.
Taking an uphill stroll from Port Hercule to the Prince's Palace of Monaco provides a bird's-eye view of the harbour and a perfect photo opportunity.
The changing of the guard ceremony is hugely popular with tourists, who arrive by the bus load, before racing for the best spot to watch the event.
Monaco is obviously keen to uphold its royal traditions and it is a key part of the principality's appeal.
St Nicholas Cathedral, where Hollywood actress Grace Kelly married Rainier III, Prince of Monaco in April 1956, is just a short walk from the palace.
Visitors can also take in breathtaking views of the Oceanographic museum in Monaco-Ville from Port De Fontvieille. The man-made waterfront area is also home to Monaco's football stadium, although the huge, concrete building is a not a particularly welcoming site.
Generally, restaurant prices around the principality can be fairly expensive. Even some of Monaco's less glamorous eateries, including a small diner on the corner of Place D'Armes in La Condamine, offer foie gras on their menus.
After only two days in Monaco, I can agree with Robert De Niro that the area symbolises "luxury" and a "romantic lifestyle".
Beyond the supercars, designer shops and luxury yachts, Monaco is the perfect getaway for tourists wanting to experience a touch of glamour.