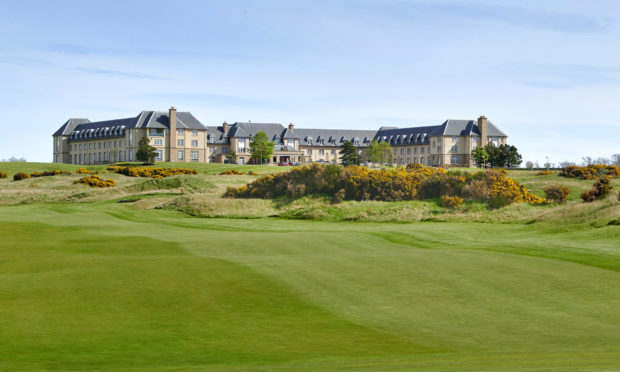 I have been fairly relaxed during the Covid-19 pandemic, being of reasonable health and not quite yet in the danger age group.
This trip to the iconic Fairmont St Andrews would be the first venture to a hotel post-lockdown for me and my husband, and we were curious to experience the new normal from a five-star point of view.
Prior to leaving I checked the hotel's website to get an idea of what to expect. I was reassured to read phrases such as "intensified hygiene and prevention measures" and "new elevated cleanliness protocols".
On arrival we had our temperatures checked. Luckily I passed with 36.7 points.
The staff were welcoming but sensible and gave us a quick rundown of what to expect. They wore gloves and masks at all times and social-distancing measures were in place. Menus were downloaded on to phones using QR codes, which felt strange using a smartphone at the dinner table.
I was interested to learn that guest rooms are kept vacant for 24 hours between each stay. This is a policy the hotel didn't have to implement and has had the knock-on effect of lowering its capacity. For instance when we stayed, the hotel was full with 124 rooms booked, out of its usual 209.
There are usually two separate restaurants – La Cucina, an Italian eatery, and the Squire restaurant, which serves locally produced dishes. To give guests more room to distance, the restaurant dining areas were combined into the large atrium that runs through the centre of the hotel. It's a vast and beautiful space which seemed like a giant underwater cavern in the evenings, with green and blue décor and the glittering 60m sculpture which hangs from the roof. Diners were invited to order from both menus.
We enjoyed a wonderful dinner. I had perfectly cooked pork belly topped with langoustines with a delicious mix of vegetables, and Gavin ordered a whole lobster to keep in with the ocean theme – well that was his excuse. The meal was impressive, with all the ingredients fresh and locally sourced. We realised how fresh the lobster was when we spotted a large tank with them shuffling around the next morning at breakfast.
The breakfast was just as delicious. This time we were tucked away in a corner of the atrium beside three large murals, again with an ocean theme. As a Covid precaution, the buffet has been replaced with table service and we could choose from a varied menu. I ordered the eggs Benedict which came with a lovely thick layer of crushed avocado. Gavin had a traditional Scottish breakfast and commented on the quality of the ingredients.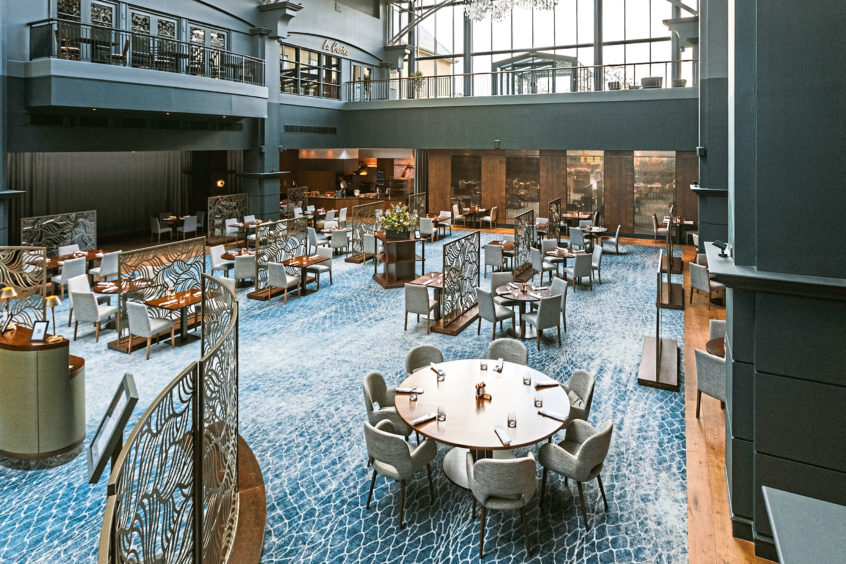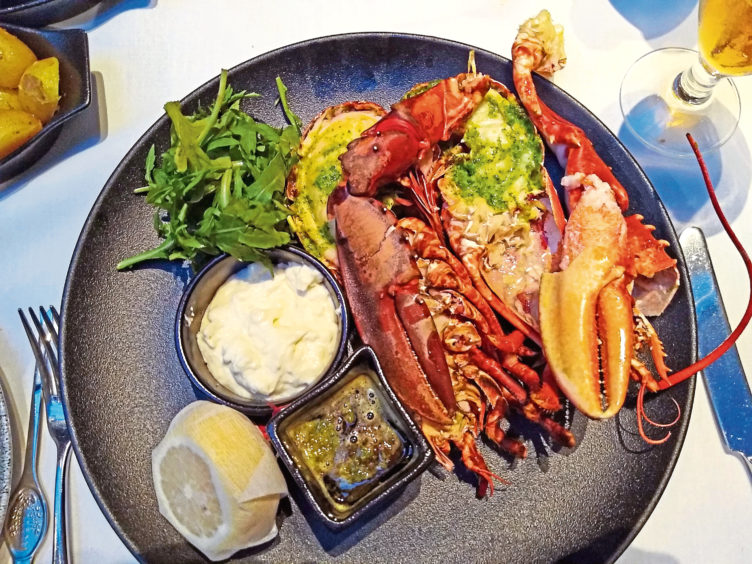 I'm surprised I have got this far into my tale without mentioning a certain sport. It goes to show there is plenty for everyone to enjoy here, golfer or not.
After breakfast we walked down to the clubhouse and along the clifftops of the craggy coast which runs beside the edge of the golf course. I was struck by the impeccably kept greens and fairways. It made me wonder how many people it took to maintain the grass so perfectly. I was told in fact it is a team of 16 that manages the grounds and courses.
I can see what attracts people to golf – the fresh air, great scenery, exercise, a bit of socialising and maybe some skill and competition. After seeing the beautiful courses and the happy golfers milling around, I might have been tempted to pick up a club myself and join in had we more time.
But St Andrews has so much to offer. The town centre reminds me of the Old Town in Edinburgh, steeped in history with its medieval buildings and cobbled streets.
In the summer it can be as busy as Edinburgh, sometimes difficult to move with the crowds of tourists. Post-lockdown the town was still thriving (it wasn't easy to find a parking space) but with much more space than usual. Many of the attractions are closed but we had a pleasant stroll through the town as the ancient structures such as St Andrews castle, the magnificent ruined 12th Century cathedral and parts of the university can be appreciated without going through the gates.
I would certainly like to return to the Fairmont, especially now that its swimming pool and gym have reopened.
The hotel really is a destination in itself, with its two championship golf courses, spa with treatments, fine dining and bars.
It also has a new programme for this year entitled Space, which features activities celebrating the freedom of natural landscapes including guided coastal walks, afternoon tea in private yurts – a round tent covered with skins or felt – and activities such as one-to-one golf, solo greenhouse planting and coastal cycling.
The space and scenery at Fairmont St Andrews felt extra special after being cooped up at home for months and it was lovely to be able to relax in an environment that felt safe as well as luxurious.
TRAVEL FACTS
Room rates at Fairmont St Andrews start from £186 per night, based on two adults sharing a King Room, with breakfast included.
Visit www.fairmont.com/standrews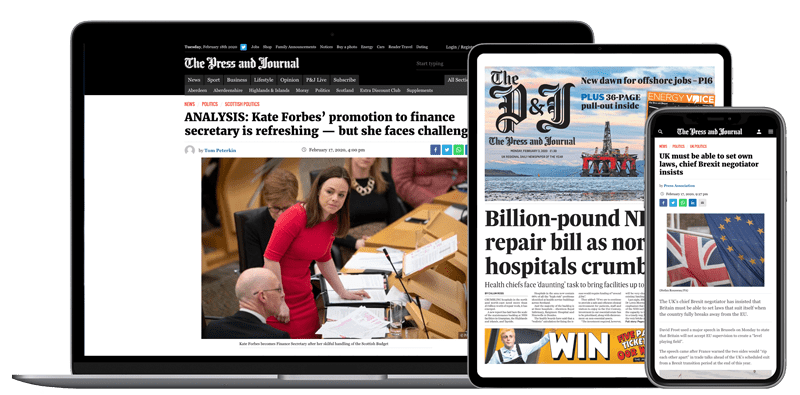 Help support quality local journalism … become a digital subscriber to The Press and Journal
For as little as £5.99 a month you can access all of our content, including Premium articles.
Subscribe