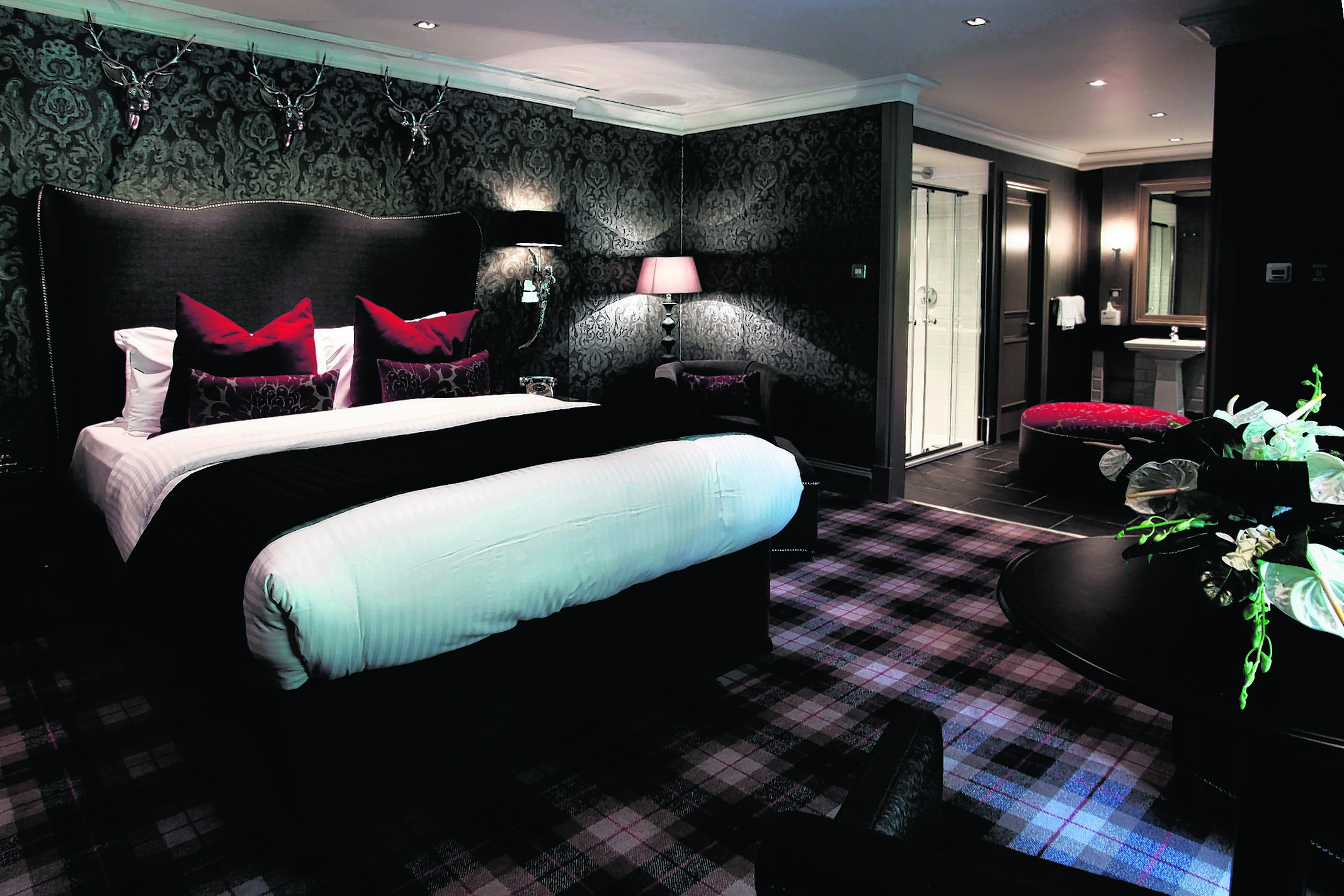 Sometimes a weekend city break does not require a noisy city hotel, writes Christopher Rae
For many people, a weekend away in a city not their own can be the perfect antidote to a stressful working week.
However, not everyone wants to be staying in the middle of a metropolis with loud noises and bright lights keeping you up all night.
That's where somewhere like the Eglinton Arms comes in – a luxury hotel in an idyllic village within spitting distance of Glasgow.
Travelling down from Aberdeen on a bright, sunny Friday, my wife and I were looking forward to catching up with friends in the city and to relaxing after a long week.
A slight diversion off the M77 motorway near East Kilbride and we ended up in the small village of Eaglesham (pronounced Eagles-ham, as we discovered later) and found the Eglinton Arms, known to locals as the Eg.
The hotel is part of the Best Western group, but run completely independently.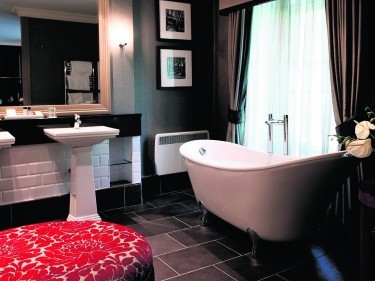 After a swift check-in, we were shown to our room, which was simply stunning.
It felt cosy and homely while maintaining modern features and a view out over the village green. A pair of chocolate eggs in egg cups were a nice touch.
The bed was large and comfortable with ample pillows, while the bathroom was probably the room's crowning glory.
It was decorated in chic black marble with quite possibly the biggest shower I'd ever seen and a giant mirror.
We had no other plans for the evening, so we threw on some smarter clothes – however, there is no dress code – and headed for the bar.
Once seated with a pint of Budwar for me and a glass of rosé for her, we perused the menu which featured a number of traditional dishes, all of which sounded great.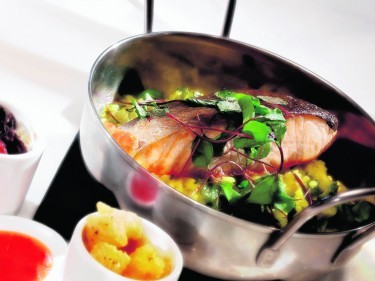 For our first meal of the weekend, I opted for a starter of haggis, neeps and tatties with a peppercorn sauce, and my wife went for grilled black pudding followed by chicken and puy lentils. I couldn't see past the steak.
My medium-cooked sirloin was perfectly pink while the side of tomato, mushroom and thick chips was perfect for soaking up the blue-cheese sauce.
My wife's chicken was moist and tasty, with a luxurious sherry and tarragon sauce.
Cheese for me and warm chocolate mousse for her rounded off a stunning meal.
I suppose this is where I should make an admission. I went into this weekend with the stereotypical image of an American Best Western hotel in my mind: the Eg was as far removed from this as possible.
The decor was dark greys and tartan with large metal stags heads dotted throughout. The staff were friendly and attentive and the food and drink were superb.
After dinner, we retired and were quickly out for the count, which could either be attributed to the long drive from Aberdeen or the beer.
The next morning, we arrived early for breakfast in the restaurant and helped ourselves to fruit juice and cereal while our hot-food order was taken. We both opted for the full Scottish – which was perhaps a bad idea. given we were
still full from the night before.
The food was tasty and set us up for a day in Glasgow catching up with friends.
This is where the Eglinton Arms really comes into its own, as Eaglesham is only a 15/20 minute drive from Glasgow city centre.
After allowing my better half to indulge in some retail therapy at Silverburn shopping centre, we headed into the city proper.
We parked up just off Great Western Road and explored the coffee shops and delis in the west end, before sitting down for a craft beer in the sun at Inn Deep, which sits on the edge of Kelvingrove Park.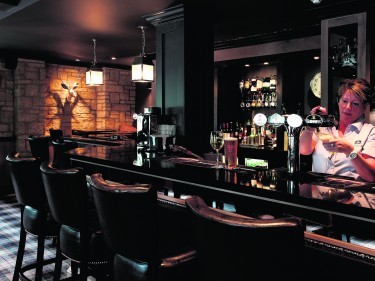 After meeting up with our friends, we decided to head back into the countryside to escape the blistering heat which was pushing 25C in the afternoon sun.
We picked up some pamphlets at the hotel reception to find ideas to while away some time before dinner.
The village boasts a heritage trail which takes in major landmarks and explores the history of the planned village.
It is said that every day is a school day and this sunny Saturday was no exception – I had no idea that Hitler's deputy Rudolf Hess crash landed at the village in 1941.
After soaking up the village's history, we returned to the hotel to get ready for dinner. An iron and ironing board were delivered swiftly.
Once in the bar, I opted this time for an ice-cold Guinness while my wife went for bubbles. The room was bustling, but not overbearing, and the staff were ensuring everyone was seen to.
We were shown to our table and ordered. This time, we decided to stick to two courses.
I went for homemade chicken liver parfait with toasted brioche and apricot chutney, while Kirsty chose a fricassee of mushrooms.
For mains it was battered haddock and chips with mushy peas for her while I went for a medium rib-eye.
Once again, my steak was perfect and cut like butter. However, the fish was a tad on the dry side, but still tasty. The portion size was enormous.
After a coffee, we decided to head back to the bar to relax over a drink – whisky mostly – and compare notes.
We both agreed that the hotel was superb: nothing was too much of an ask and the quality was above and beyond its three-star rating.
After a blissful night's sleep, we returned for breakfast and readied ourselves for the three-hour drive back to Aberdeen.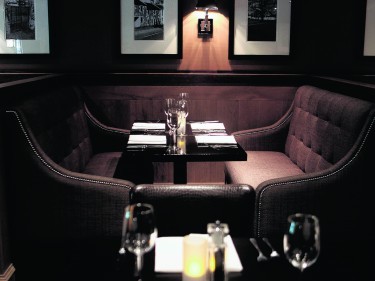 Before we checked out, I was given a brief tour of the hotel by manager Carolyn Stark, who explained that the building had been renovated recently.
She also pointed out the attached pub, which we somehow managed to miss, while her staff bustled about preparing for a wedding that day.
All in all, the weekend was superb. The location of the hotel was perfect for anyone looking for somewhere to stay that is a bus ride (there is a stop outside) away from Glasgow, but who prefers to be away from the hustle and bustle.
Rooms at the Eglinton Arms start from £120 on a dinner, bed and breakfast basis for a standard room. www.bw-eglintonarmshotel.co.uk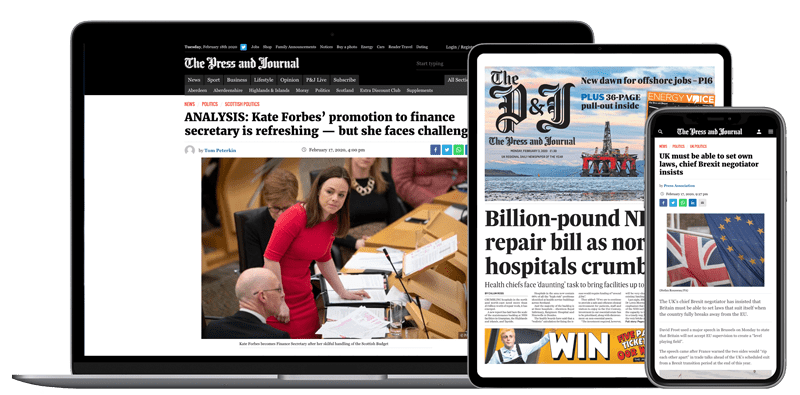 Help support quality local journalism … become a digital subscriber to The Press and Journal
For as little as £5.99 a month you can access all of our content, including Premium articles.
Subscribe