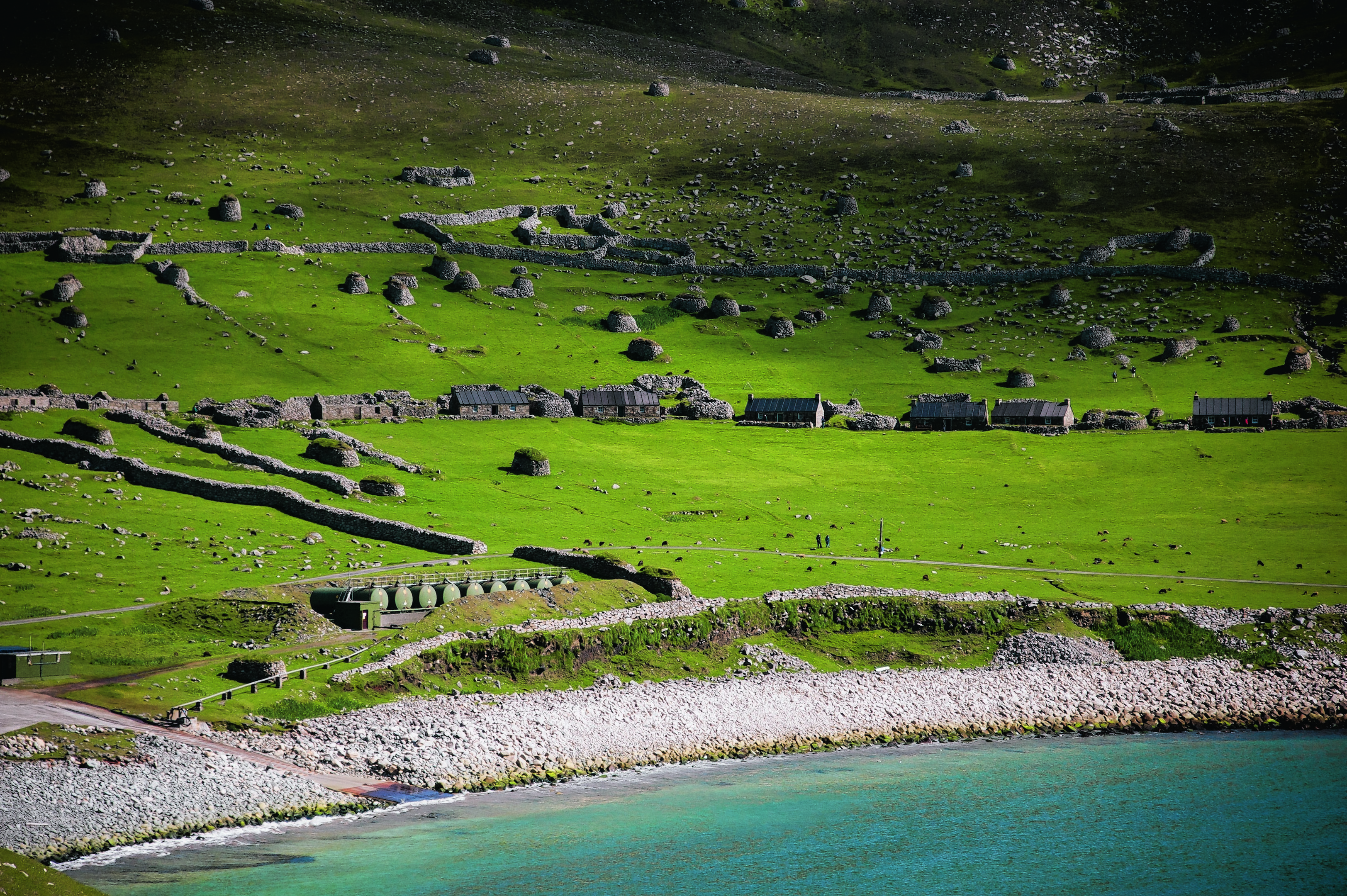 The captain of the Hebridean Princess has a difficult decision to make.
He has a shipload of 50 passengers who have set their sights on visiting the remote Scottish archipelago of St Kilda. However, various forecasters have issued contradictory reports and it is impossible to be certain as to what the weather has in store at the outer reaches of the British Isles over the coming days.
St Kilda lies in the Atlantic, 110 miles west of the nearest point of mainland Scotland. To reach it, you have to cross a capricious, often ferocious stretch of water.
Yet Hirta, the main island we all want to get to, was the place where, up until 1930, a small community subsisted on a diet largely comprised of sea birds. It is now a location imbued with romantic nostalgia for a lost way of life, where survival hung in the balance and the daily challenges were of an elemental nature.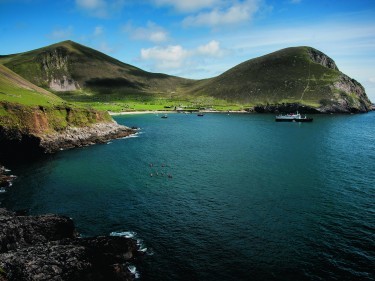 We were piped aboard ship in Oban. This vessel is a former ferry but she has undergone a complete refit and the décor in the public areas is in the style of a sumptuous, country house. Luxury and fine dining are key components of this trip, but if we do not reach our prime destination, we will not be easily consoled.
Before dinner, we are called to the main lounge where we are welcomed with champagne and canapés. Through the large windows, we can see the evening sun glistening off the water and melting into the mountainous landscape beyond.
Captain Trevor Bailey is here and he has an announcement to make. "I've decided to alter the schedule and set sail for St Kilda directly instead of waiting for Saturday. All being
well, we should arrive there tomorrow morning."
AIR OF ANTICIPATION
The captain dismisses our grateful applause, saying that there is no guarantee that his plan will work. Nonetheless, there is an air of anticipation as we make our way to the dining room for the first of many wonderful meals.
A medley of delicious courses appears on the table. Portions are delicate and artfully presented and the service is discrete and attentive. Fittingly, there is an emphasis on seafood. Hand-dived scallops with bacon on a butternut puree are followed by roasted monkfish on a bed of potato and vegetables. We finish off with Scottish berries in a cream sauce and somehow still have appetite for petit fours.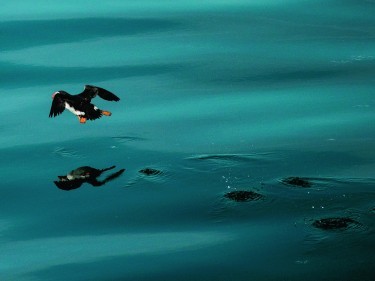 Early next morning, a peak out the porthole confirms that we are in a primordial seascape. I hurry up on deck and see vast numbers of seabirds circling around a column of volcanic rock that erupted out of the sea bed some 60million years ago. Cruise guide Malcolm Milne tells us that this is Stac Lee and that the men of St Kilda would climb the steep cliff face to hunt young gannets which could be dried for year-round consumption.
Hirta is within reach and numerous stone-built cleits come into view. These rounded structures with turf roofs were used as food stores and even those that were constructed in relatively recently times bare fidelity to ancient design.
We are ferried ashore by tenders and spend time exploring the semi-ruined village in the company of soay sheep.
A fearsome great skua patrols the skies above our heads and succeeds in deterring us from venturing too high up on to the verdant hilltop. We've been warned that these birds will swoop down on your head and draw blood if they perceive you as a threat.
Back on board, Captain Bailey is in jubilant mood, as well he might be. The Hebridean Princess does not always manage to land in this iconic destination. The challenge now is to sustain levels of passenger satisfaction.
The weather plays its part by coming up with day after day of glorious sunshine. One day, my friend and I borrow the ship's bicycles and cycle round the Island of Barra. When the ship arrives on the Isle of Skye, we get to admire a colony of seals basking on the rocks in front of Dunvegan Castle.
This floating hotel is the epitome of understated luxury where ease and comfort are the order of the day.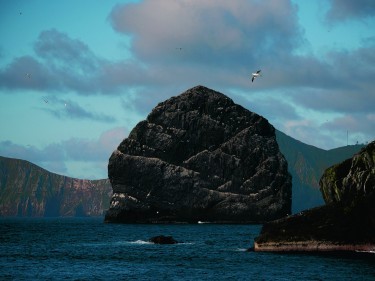 SHIANT ISLANDS
Another advantage of a small ship is that it can explore remote spots and drop anchor in interesting bays. This way, we get to see puffins engaged in frantic flight off the coast of the tiny Shiant Islands. Our group is further honoured by the appearance of a pod of bottlenose dolphins, acrobatically leaping in and out of the waves.
We are contented guests who can think of many reasons to come back on board this special ship. Captain Bailey made the right choice when he ripped up the itinerary.
THE HOLIDAY
West Coast Wonders, departing from Oban on October 7 and returning on October 14, 2014. Ports of call include Ardfern, Rum, Inverie, Kyle of Lochalsh, Eigg and Tobermory. Price per person starts from £2,695 based on two people sharing an inside cabin.
West Coast Explorer, departing from Oban on October 14, 2014 and returning on October 21, 2014. Ports of call include Portree, Shieldaig, Plockton, Armadale, Salen and Kingairloch Estate. Price per person starts from £1,995 based on two people sharing an inside cabin.
For more information or to book, visit www.hebridean.co.uk or call 01756 704 700.