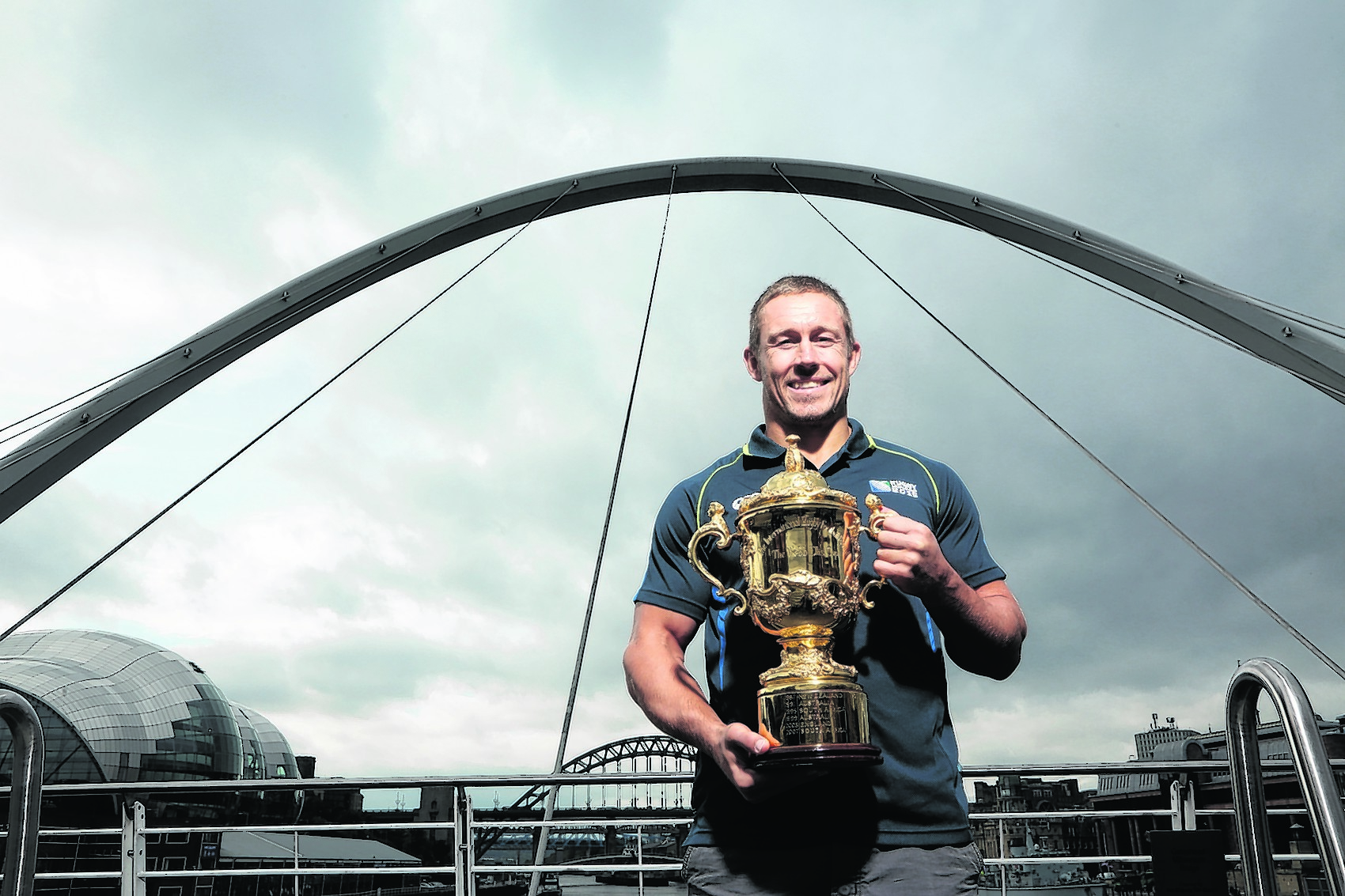 ADVERTISING FEATURE
When you mention Newcastle upon Tyne in the same breath as sport, thoughts go immediately to football and the highs and lows of the Toon's beloved Newcastle United.
That's all set to change this year as Newcastle gets ready to host rugby's biggest tournament and the third-biggest sporting event in the world – Rugby World Cup 2015.
With Scottish Rugby calling the city home during the tournament and Newcastle's iconic St James' Park hosting two of Scotland's crucial pool games, Geordies are ready to welcome Scottish fans in their thousands as the city turns blue in honour of the national team.
So what can a city that's steeped in football heritage offer Scottish rugby fans this October? Well, it turns out quite a lot.
If you've not visited Newcastle upon Tyne and neighbouring Gateshead before, or within the past 10 years, you're in for a big surprise. Its proud industrial heritage has given way to a destination famous for culture, shopping, nightlife and sport.
Influential travel publisher Lonely Planet named it "the hipster capital of north-east England" and Guardian/Observer readers voted Newcastle its favourite UK city.
Voted the third-best place in Europe for nightlife by TripAdvisor, the atmosphere inside and outside St James' Park around Rugby World Cup 2015 will be electric. With the stadium right in the heart of the city centre, the roars from the thousands of international rugby fans will spill into the streets making, Newcastle one of the best places to experience Rugby World Cup 2015.
With Fan Zones planned throughout the destination, you'll not miss any of the Rugby World Cup action and you'll get the added bonus of some friendly Geordie hospitality. Outside of the games, you'll have the chance to visit some icons of the area including: Baltic Centre for Contemporary Art, Sage Gateshead and the Castle Keep, which provides stunning 360-degree views of the area. It's also the site of the original "New Castle", from which Newcastle upon Tyne takes its name.
There are some fantastic pubs and restaurants serving locally sourced food and craft ales. The Bridge Tavern, under the Tyne Bridge, has its own micro-brewery on the premises and free house The Broad Chare was named one of the top 20 gastro pubs in the UK.
Fans heading to Scotland's first game in Newcastle against the mighty South Africa on Saturday, October 3, should definitely make a weekend of it. On Friday, October 2, the city's Premiership Rugby Union side, Newcastle Falcons, have organised a special Legends Game featuring some of rugby's biggest names. Southern Hemisphere legends take on Newcastle Falcons legends in this one-off match as part of the Rugby World Cup 2015 Festival of Rugby. With Newcastle Falcons alumni including Jonny Wilkinson, Doddie Weir and Inga Tuigamala, expect some big names to be announced. Tickets are on sale now from newcastlefalcons.co.uk
To start planning your Rugby World Cup 2015 experience in Newcastle, visit www.NewcastleGateshead.com/rwc for information on accommodation and things to see and do.