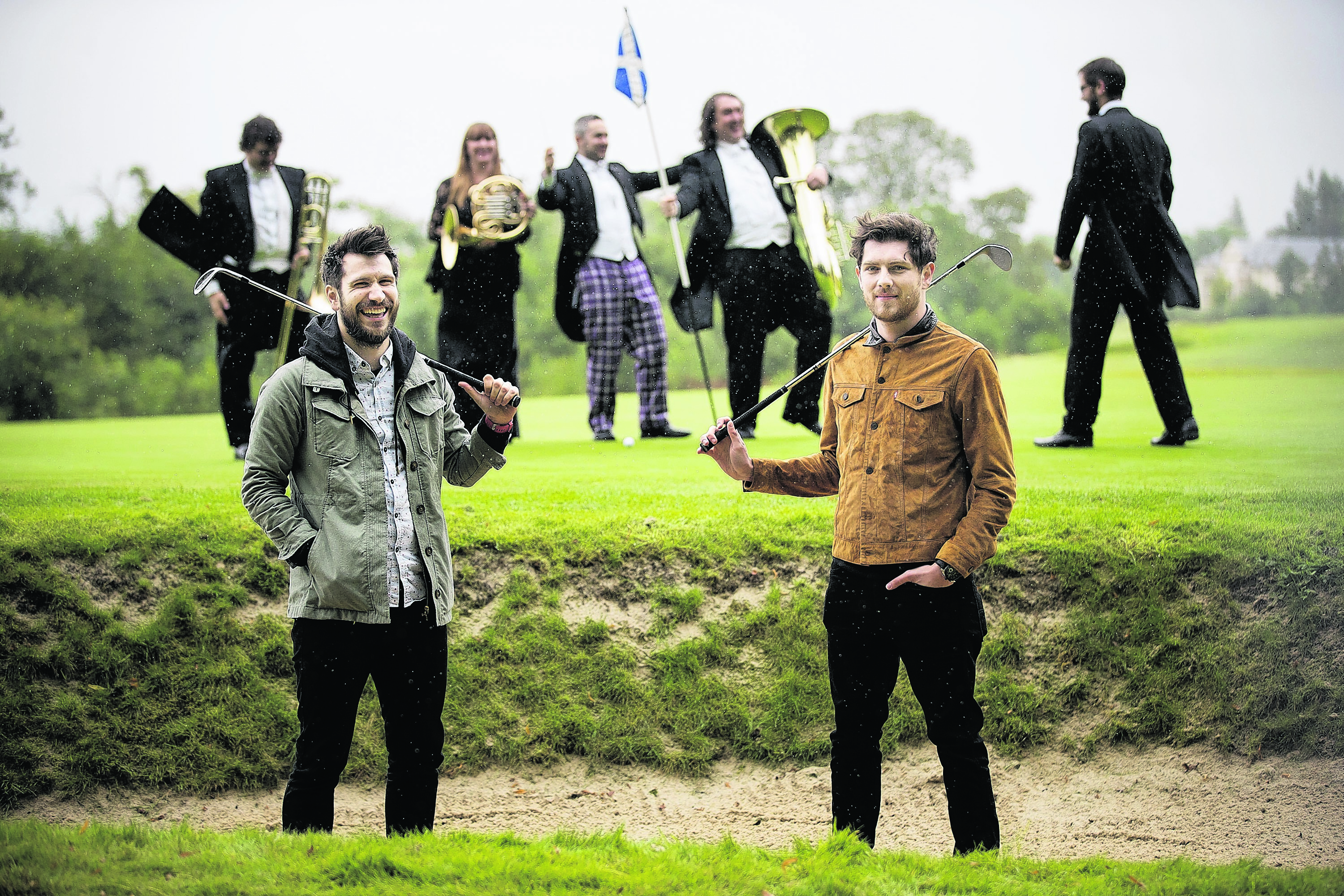 Swing into action and enjoy the atmosphere surrounding The Ryder Cup, writes Susan Welsh
With The 2014 Ryder Cup less than two weeks away, and the teams now announced, if you don't know your birdie from your bogey, then it's time to get up to scratch on your golf knowledge.
One of the world's largest sporting events, the tournament takes place at The Gleneagles Hotel in Perthshire, and with
Scotland being the home of golf, there's no better place for golf's most prestigious tournament to be held.
Scotland has a long history with golf, too, as the game originated here more than 600 years ago.
Today, there are more than 550 courses in the country, meaning Scotland has one of the highest number of golf courses per head of population anywhere in the world, with one course for every 9,000 people.
Throughout the week you'll find money-off vouchers within the Press and Journal which let you play many of these courses at a greatly reduced price.
But before you pick up your clubs, here's a few fun facts that you might want to know.
The word "golf" may have come from the old Scots verb "to gowff", meaning to strike hard.
In 2014, it will be 41 years since Scotland hosted The Ryder Cup in 1973 at the Muirfield Links in Gullane, East Lothian.
The Ryder Cup is a matchplay tournament lasting three full days.
The winner of each match played during The Ryder Cup scores one point for their team, with a half point each for any match that is tied after 18 holes – 14 points are needed to retain The Ryder Cup and 14 and a half points to win it.
Six Scotland captains have served The Ryder Cup: George Duncan (1929), John Fallon (1963), Eric Brown (1969, 1971), Bernard Gallacher (1991, 1993, 1995), Sam Torrance (2002) and Colin Montgomerie (2010).
A birdie is a score of one under par on a hole, a bogey is a score of one over par on a hole.
Tickets to see the Ryder Cup are no longer available, but there is a chance to see the sporting stars as the teams will be attending a special Ryder Cup Gala Concert at the SSE Hydro, Glasgow, on Wednesday, September 24.
The concert looks set to be an unforgettable evening as it features a host of stars and sportsmen including, Midge Ure who will perform his signature hit Vienna with a live orchestral backing for the first time.
Joining him will be a host of music stars, including Texas, Amy MacDonald and Nile Rodgers (Chic) to perform with the Royal Scottish National Orchestra (RSNO) at the special one-off event.
Also appearing is Glasgow rock band Twin Atlantic, Eddi Reader, Nina Nesbitt, Jake Bugg and Danny Wilson, while American musician, producer and composer Nile Rodgers will swap Daft Punk for dramatic percussion with a classical version of his chart-topper Get Lucky alongside Chic favourites such as Good Times and Le Freak.
As well as the RSNO, the Scottish Ballet and the National Theatre of Scotland will also perform and the two Ryder Cup teams will be presented on stage to the fans.
Tickets for the concert are priced at £39.20 and available from www.ticketmaster.co.uk
If you've not been lucky enough to have tickets for the Ryder Cup itself, then there's still a chance to get involved as there are FREE tickets available for The Junior Ryder Cup.
Golf stars of the future will take to the course at Blairgowrie Golf Club on September 22 and 23.
There are three practice days during Ryder Cup week – Tuesday, September 23, until Thursday, September 25, where the teams play on the course together for the first time.
It's a chance to see the golf stars up close and tickets for these days are still available, priced from £10.
The first of the practice days, Tuesday, September 23, has been re-named Tartan Tuesday, as visitors are being encouraged to wear a piece of tartan to welcome the players to Scotland.
For more information on golfing events in Scotland visit www.visitscotland.com/golf