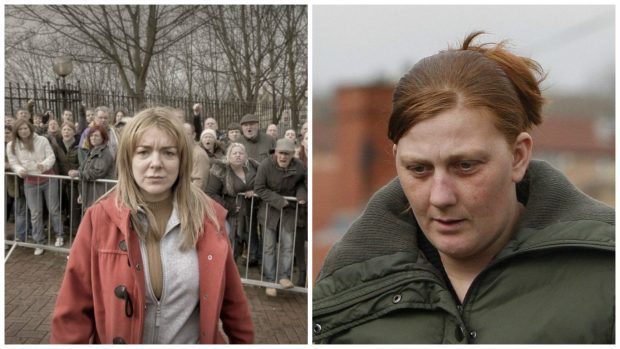 The grandparents of Shannon Matthews have criticised a BBC drama based on the hoax kidnap of the schoolgirl.
Shannon was discovered 24 days after she disappeared from her home in Dewsbury Moor, West Yorkshire, hidden and drugged at her stepfather's uncle's home, less than a mile away.
Her mother, Karen Matthews, was jailed after a court heard that she planned the 2008 disappearance in an attempt to claim a cash reward.
Actress Sheridan Smith is to star as the mother, who led the community search for the nine-year-old, in The Moorside.
The drama, beginning on BBC One on Tuesday night, depicts how locals attempted to find Shannon.
But Shannon's grandmother June Matthews, 73 – who is Karen's mother – told the Mail on Sunday that the traumatic events were not "entertainment" and that it was "sick and disgusting" to make the programme.
She said: "Shannon deserves to live her life in peace. She deserves to be left alone.
"What happened to her was a trauma, a tragedy. It is sick and disgusting that it is being turned into a TV show. It isn't entertainment. It's real life and it hasn't even been 10 years since it happened.
"If she sees it, Shannon is old enough now to understand that it is about her. She will know it is about the terrible things that happened to her. How is that fair? It will upset her."
She told the newspaper she was "surprised" that Bafta award-winning actress Sheridan had signed up for the drama.
June's husband Gordon, 75, said: "I won't have that programme on in this house."
He said that the couple received a letter from the production company behind the BBC programme asking them to pass on a letter to Karen, who was released from prison in 2012, explaining she was to be one of the characters in the drama.
"We haven't seen or spoken to Karen since she was arrested," he said.
A BBC spokesman said: "This drama is not focused on Shannon Matthews herself. Her abduction is not portrayed, nor are her experiences during the time she was missing. The drama tells the story of the women who led the campaign to find her."