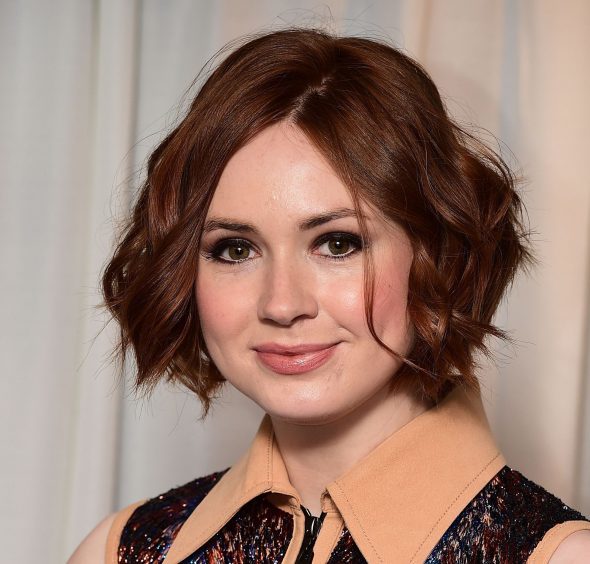 Former Doctor Who companion Karen Gillan has been cast in a leading role in the sequel to 90s family film Jumanji.
The 28-year-old Inverness actress was welcomed to the "Jumanji family" by co-stars Dwayne Johnson and Kevin Hart, who both posted a picture of her on social media.
Johnson wrote: "Between myself, @kevinhart4real, Jack Black and @NickJonas we've searched far and wide to find the one person to complete our #JUMANJI family.
"This isn't just any role, but in many ways the most important role of the movie."
He continued: "I'm proud to announce a girl who's playing the most important role in our movie – the talented, beautiful and down for a Scottish fight at any time, Ms @KarenGillanOfficial.
"And yes, this is the girl who is so bad ass she shaved her freaking head for Guardians of the Galaxy."
The film is a follow-up to the 1995 Jumanji, which starred the late Robin Williams and centred around a magical board game.
Johnson said: "This isn't a remake or reboot, but a continuation of the awesome Jumanji story we love."
Comedian and actor Hart said: "I want to welcome @karengillanofficial to our Jumanji family…
"This is such a incredible role and we are so lucky to have such a amazingly talented actress to play the part.
"Congrats… I can't wait to get to work. This movie is shaping up to be something really special!!!!"
The film is being directed by Jake Kasdan.
Production is due to start in Hawaii next month.
Miss Gillan was born and raised in Inverness and attended Eden Court Theatre.
The star is best known for the role of Amy Pond, companion to the 11th Doctor, in the popular BBC series Doctor Who.
Last year, Miss Gillan revealed her fears of losing her Scots accent after moving to the US.
She said she has to speak in an American accent in her film roles and has started speaking that way off camera.
She said: "I love doing different accents, that's something I love about acting.
"But trying to retain my own accent has become quite difficult because of the fact I am pretending to be American quite a lot.
"So therefore you kind of want to stay in it during the day so it becomes second nature.
"But I don't want to be that person that come back and sounds all American. No one likes that."