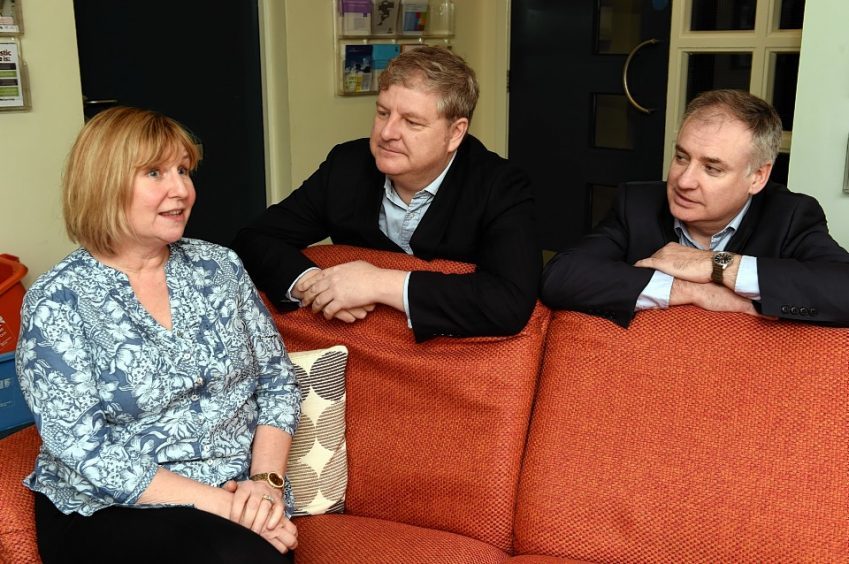 Moray Council could sever ties with a charity, which offers women and children a safe haven from abuse, as part of a cost-cutting exercise.
The Moray Women's Aid group has helped domestic violence victims for more than a decade, and supports hundreds of people every year.
The local authority ploughs £171,000 into the Elgin-based organisation annually, but staff have now been warned it could be axed when its contract comes up for renewal in March.
The council claims it is obliged to investigate replacing the service with a similar alternative, to "ensure best value for council tax payers".
However, manager Elle Johnston said EU legislation protects resources such as Moray Women's Aid from the rules governing the majority of council contracts.
And she added the council's decision to look at other options had set alarm bells ringing.
Despite dealing with increasing demand since being established in 2005, the charity's council funding was slashed by £18,000 in 2013.
Mrs Johnston said her team offered counselling and comfort to help people through troubled times. But she fears that Moray Council could replace the centre with a cheaper choice that sacrifices that level of care.
She said: "We had a meeting with members of the council's housing team and they were asking for accounts, our business plan and an annual report.
"I'm worried they are concentrating on the housing element of it, whereas we give holistic support.
"They don't have to put us through this expensive procurement process, they must know we provide good value.
"We fear this is a way of cutting costs, without maintaining standards."
Moray MSP Richard Lochhead added: "At a time when society is increasingly recognising that tackling domestic abuse and supporting victims is an absolute priority, it would be a travesty to remove this support."
A spokesman for the local authority responded it was following policy by exploring the possibility of finding another provider to carry out the work the charity performs.
He said: "The current contract between the council and Moray Women's Aid expires in March, and while no decision has yet been taken on re-tendering, the council has to ensure it complies with procurement legislation."