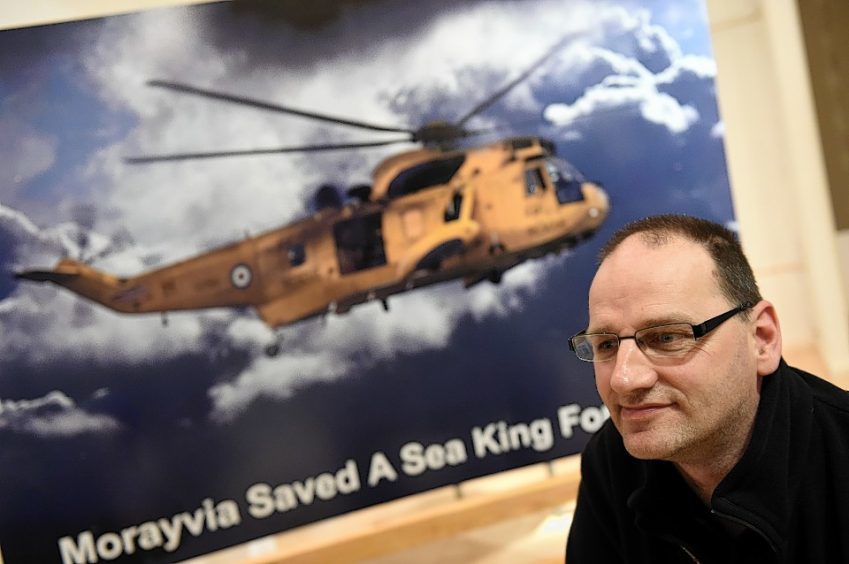 A Moray visitor attraction is anticipating a huge cash boost when it auctions a £12,000 van during an upcoming fundraising night.
The Morayvia Science and Technology Centre, at Kinloss, is staging a special event next Saturday when a number of items will be sold off.
The charity is hoping to amass a significant sum of money during the event at Innes House, on the outskirts of Elgin, to assist in expanding its range of exhibits.
The owner of Buckie's Regency Garage, Charlie Milne, has pledged his support to the cause by donating a new Corsa van, which will go under the hammer.
Organisers described the vehicle as the "star item" on offer.
Mr Milne said he was moved to supply it after becoming an admirer of the work which Morayvia performs in highlighting aviation heritage and encouraging youngsters to develop a passion for engineering.
He said "It is a great asset for Moray and we are delighted to help."
During the night, the stars of a TV documentary about a legendary North Sea rescue mission will give a talk on the dramatic experience.
Budding Rose skipper Peter Bruce will offer his personal insights into an ordeal in 1988 when his Peterhead fishing boat began taking on water.
The Flight Lieutenant and helicopter winchman of the Sea King aircraft from RAF Lossiemouth, which plucked him to safety, will join Mr Bruce in recollecting their memories of the fraught incident.
Morayvia chairman Mark Mair added that funds raised would go towards "keeping Moray's aviation history alive" and educating people about the people who worked for years to keep the area safe.
A magician will also dazzle attendees with some tricks, and meals will be supplied by Lossiemouth's 1629 restaurant.
Tickets for the event can be bought by contacting Mr Mair at rescue137@msn.com.