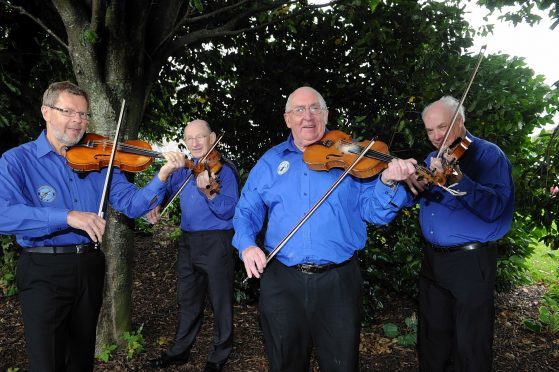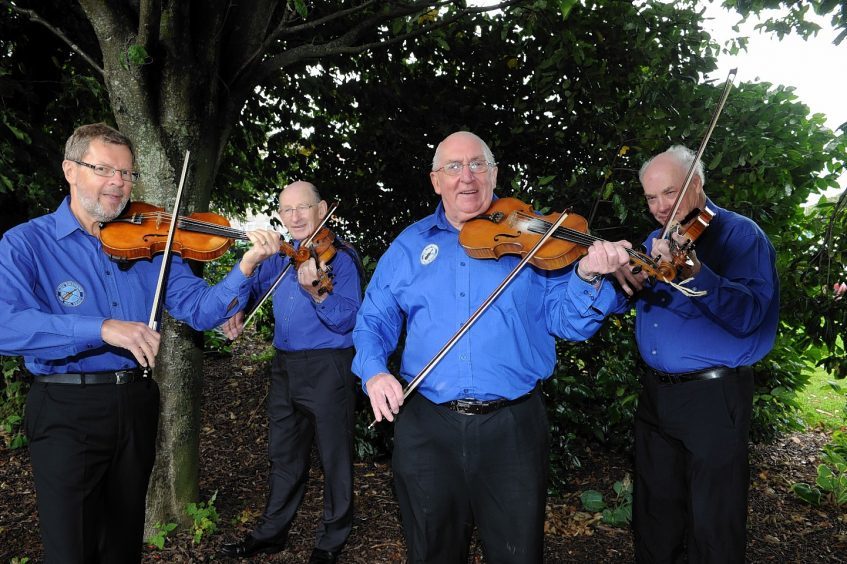 A Moray music group which has performed since the 1930s will celebrate its 80th anniversary by unveiling a special tune in its honour.
The Elgin Strathspey and Reel Society was formed in 1936, and has overcome a series of setbacks, caused by global conflict and personal tragedy, to reach the landmark milestone.
The group's eight decades will be celebrated during a special event at Elgin Town Hall on Saturday, September 17, where orchestra members will perform a piece created to mark the occasion.
Musical director, Ena Brian, has composed an upbeat 2/4 march-style tune called 80 Years on the Fiddle.
Club treasurer George West explained: "We have these rallies every year, and they are all big shows, but this one is a bit special.
"We will have a few different touches to mark the 80th anniversary."
Mr West added that an injection of young blood in recent years had left him hopeful that the music society would be able to enjoy celebrating its centenary in 2036.
The organisation has also published a booklet, entitled 80 Years on the Fiddle, which documents its expansive history with a selection of anecdotes, reminiscences and nostalgic images.
When it was first established, the society was in high demand and staged several concerts to help different charities. But it was forced into abeyance when war broke out just three years later and members were drafted to fight overseas.
However, when the surviving musicians returned home, they managed to get the band back together and celebrated the end of conflict with a string of lively shows.
For reasons unknown, the society fell apart again during the 1950s – but it was revived in 1970 by a noted instrumentalist who was keen to boost the local scene.
Willie MacPherson had returned to Elgin after several years as a violinist with the Scottish National Orchestra and, under his direction, the society gained national acclaim.
John Winton took over the role in 1983, and helmed the group until his sudden death ten years later, when he was replaced by Bill Brian.
When he passed away in 2011, the reins were handed over to Ena Brian – who has worked tirelessly to maintain the society's high standards.
Organisers estimate that almost 100 musicians from all over Scotland will perform during next weekend's celebration.
Tickets are on sale at Elgin Library.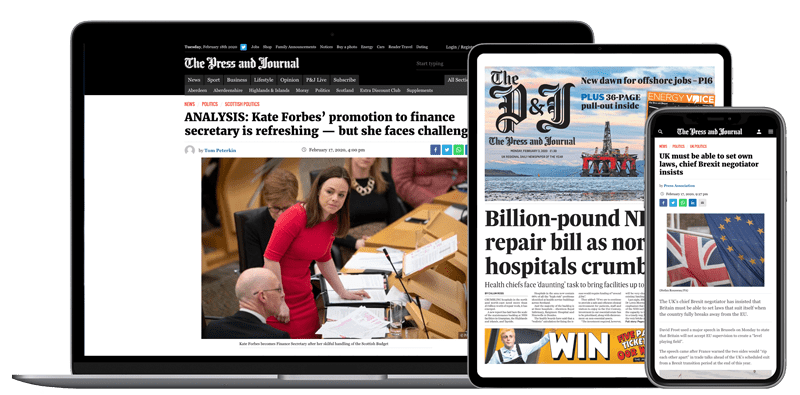 Help support quality local journalism … become a digital subscriber to The Press and Journal
For as little as £5.99 a month you can access all of our content, including Premium articles.
Subscribe