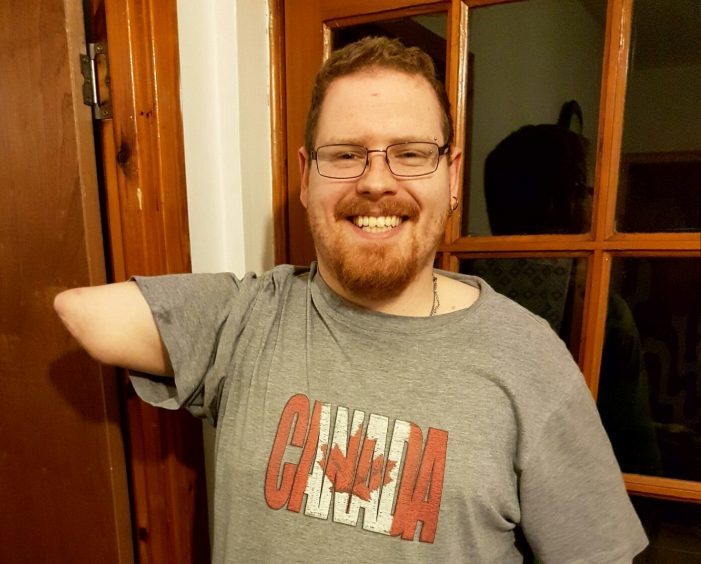 The family of a Shetland man who had his arm amputated above the elbow to prevent cancer in his wrist from spreading has launched a fundraising appeal aimed at paying for a prosthetic limb.
Joseph Williamson, 25, was diagnosed with encephalitis – a rare but serious conditions causing inflammation of the brain – when he was seven, followed by white matter brain damage which resulted in epileptic and behavioural issues until his 20s.
His sister Gillian said things started to look up when Joseph's brain damage healed.
He became calmer and his seizures became less erratic, but then he contracted wrist cancer.
"The cancer was extremely rare and inoperable, known not to respond to chemotherapy or radiotherapy and was on the brink of spreading," she said.
"The only option was an amputation of his arm a few inches above the elbow."
The type of "beobionic" arm they are looking for has a powered elbow function and costs an estimated £41,000, while in order to operate the hand Joseph needs to undergo occupational therapy at a London clinic at a cost of £800 for five sessions.
The JustGiving page would also take a fee of just over £2,000 – meaning the overall cost is a considerable £43,890.
Gillian said the family was planning to stage events to help raise funds over the next few months.
"I feel like it's a big ask, but then I remind myself: I see causes here, Facebook, on TV, collection boxes etc., the whole time for Cancer Research, how to prevent it, how to bring awareness, but not so many for the survivors, and I hear very little about the amputees," she said.
"This would have a real impact, quickly, if he got it. Simple things that get overlooked, like hanging up his washing, will become easy again. If you can spare anything, it would make his day."
So far the family have raised nearly £700 in only four days, which Gillian said left her feeling "a little overwhelmed".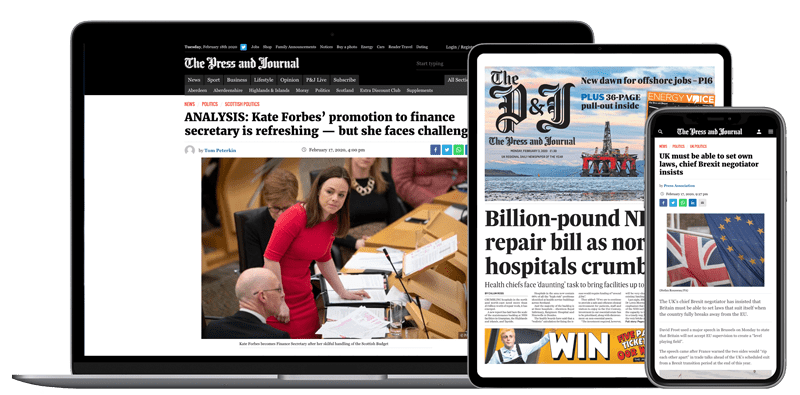 Help support quality local journalism … become a digital subscriber to The Press and Journal
For as little as £5.99 a month you can access all of our content, including Premium articles.
Subscribe