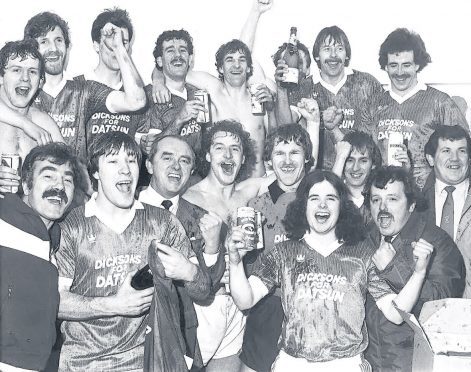 Hugh Grant, a writer from Inverness, draws heavily on his own experiences of crofting and managing Highland hotels.
His first novel, The Finkelstein Legacy, was the tale of a young man who rose to maitre d' of the Royal Hotel in Inverdeen.
Hugh wrote to us, reflecting on following Inverness Caledonian FC for 70 years.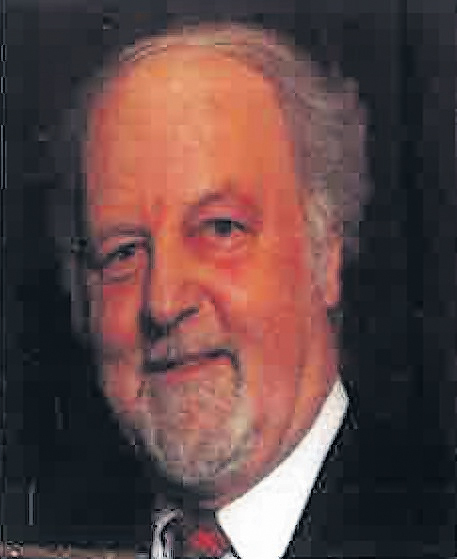 On my birthday on Sunday, September 17, I treated myself to the Inverness Caledonian Thistle Hospitality package.
Afterwards, sitting bathed in the autumn sunshine, I watched the team wrestle a valuable point from the mighty Glasgow Celtic in a highly satisfactory 2-2 draw. Half-time allowed me time for my mind to drift back through the years to another, much earlier, birthday.
My ninth birthday was way back in 1946. Home then was in a fairly remote croft away up in the heights of Strathglass. My birthday treat was an outing to see a film in Inverness, in the company of my father and elder brother Gerry. We caught a service bus from Beauly. The bus was the main form of transport in those post-war years, packed as usual, so standing room only to Inverness. As the bus trundled down Telford Street, I first caught sight of it…
It was an imposing gateway surmounted by two round stone balls painted to depict footballs. Through the open gateway I glimpsed part of a stand, goal posts and an expanse of well maintained green turf. My father explained that was the home ground of Inverness Caledonian FC. I was blown away. To a sports mad youngster, this was indeed a view of the promised land. Despite this early preview, some eight years were to elapse before I actually saw a Telford Street match.
The reason for this was twofold. As one member of a fairly large family living so far out of town, pocket money did not stretch to such luxuries. Secondly, Strathglass and later Beauly were hotbeds of shinty, so wielding a caman came to dominate my early sporting life. I had to content myself with keeping a scrap book carefully pasting in match reports gleaned from the Inverness Courier and the Press and Journal.
Finally, I got to see a match. I was attending Inverness Royal Academy in October 1954 when Caley played a mid-week friendly match against Celtic. The visiting team brought some of their stars north, like Charlie Tully and Bobby Evans, while at centre-half was the craggy form of one Jock Stein. That score line ended up 2-2 with Caley's opening goal scored by Alex Main who went on to be a most successful Caley manager.
Once again a long gap developed before I attended my next match. School days over, national service dropped me a calling card. I found myself doing a three year stretch in the tender care of The Parachute Regiment based in Aldershot, but spending the best part of two years in Cyprus. Our time in Cyprus was occupied with hanging on to the last remnant of the British Empire in the face of dogged opposition by the home-grown EOKA organisation.
My mother ensured a regular copy of the Courier was airmailed to me so I could keep tabs on Highland sporting life. Here it was that Caley first cost me money.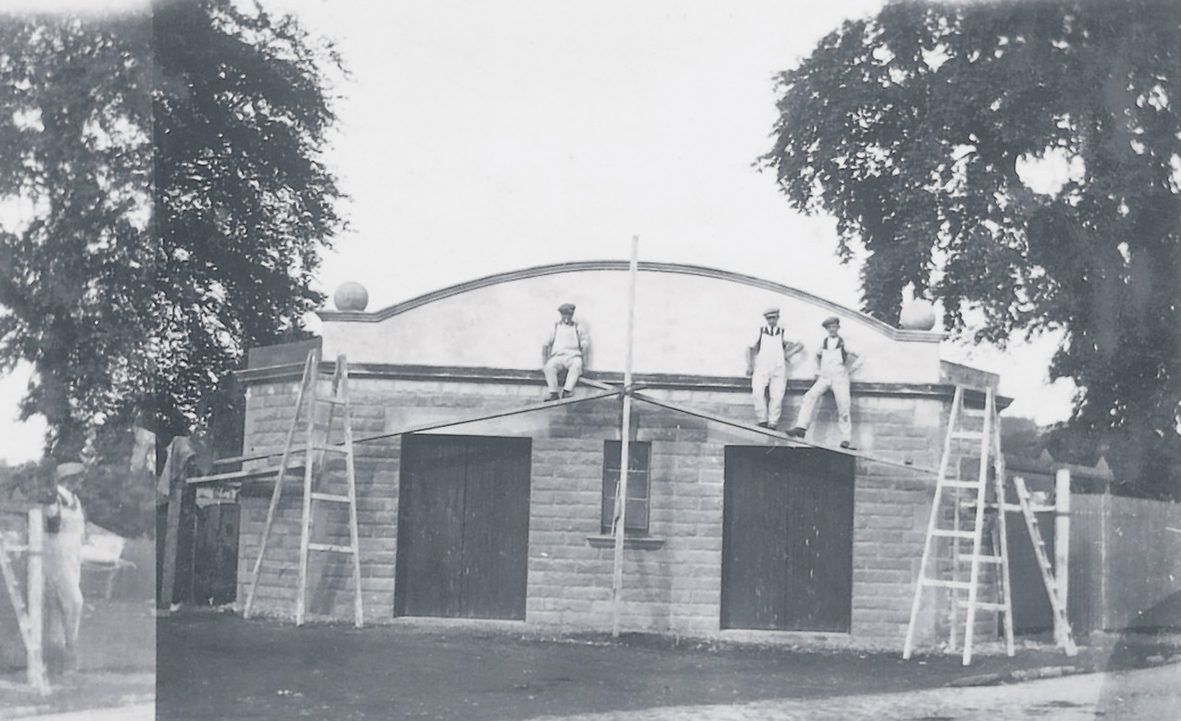 We were involved in operations high up in the Kyrenia Range and later in the Troodos mountains. We were scattered in small groups over the area. Contact was by radio and that had to be kept to an absolute minimum due to the nature of the action we were involved in. I had a slight problem in as much as Caley were playing Motherwell in a Scottish Cup tie and I really wanted to find out the score. I used the radio set in an idle moment to find out how my team had performed – big mistake. This breach of military discipline was duly detected and I ended up with a three week stoppage of pay. I could never quite work out why the War Office was so concerned at keeping EOKA in the dark about Motherwell's eventual winning result.
Military service over, I returned to Inverness and embarked on a career in the hotel industry. At long last I was able to stand on the Telford Street terracing and follow my team. I eventually graduated to a seat in the stand before an invitation was extended to join the Caley committee. They were great years to be involved with the club, with lasting memories of great players who helped write the sporting history of the club.
The speedy late Hamish Munro, the striking force that was Billy Urquhart and stalwart defender Roddie Davidson, who went on to become the player with a record number of appearances in a Caley jersey. The scoring duo of David Johnstone and Chic Allan, the dead-ball skills of Andy Panmen, the silky skills of Charlie Christie and not forgetting the elegant Kevin MacDonald. Other players that come easily to mind are Alan Presslie, Gordon Fyfe, Peter Corbett, Alan Hercher, Brian Munro and Billy MacDonald. Caley were certainly a dominant side in those Highland League years.
Then, in 1994, all systems change. Caley and Thistle merge to form Inverness Caledonian Thistle FC and gained entry to the Scottish Football League. Telford Street and Thistle Park were sold to help fund a new stadium on the shore of the Moray Firth. In the emotional departure from Telford Street the two stone footballs were lost. How fitting it would have been if somebody had had the foresight to have sited them in the new stadium, as a link with the past.
The new stadium was built thanks mainly to the drive of chairman Dougie McGilvary, underpinned by the club benefactor, David Sutherland. The new Inverness club quickly settled into life in the lower leagues and progressed slowly upwards. For some years, like most fans we felt like outsiders, perhaps due to the fact that this was our first experience of being involved in mainstream Scottish football.
This all came to a halt one dramatic night at Parkhead Stadium when Caley Thistle defeated Celtic 3-1 in a Scottish cup tie. The day was February 8, 2000 – the day Inverness football came of age.
It was a great team effort, brilliantly orchestrated by man of the match, Charlie Christie, and remains the sporting highlight of so many Inverness football fans. In the fullness of time, the Inverness club arrived in the Premier League where we have consistently punched above our weight ever since.
That then was the past, but what about the future? Looking into the mists of the future like a modern day Brahan Seer, I see the club playing regularly in a European league, housed in a state of the art modernised stadium, capable of holding 50,000 spectators, with huge car parks and helicopter pads built on land reclaimed from the Firth. The original car park boasts a second playing field used for training purposes. Teams of the calibre of Barcelona and Juventus regularly jet into Inverness International Airport. There to greet them is the distinguished and long serving club manager, Sir Richie Foran. A bit too fanciful – or at best yet just another hopeless pipe dream?
Well, let me remind you that when my football journey started way back in 1946, if someone had suggested then that an Inverness club would win the Scottish Cup and compete in the top echelons of Scottish football, that too would have been dismissed as wishful thinking.