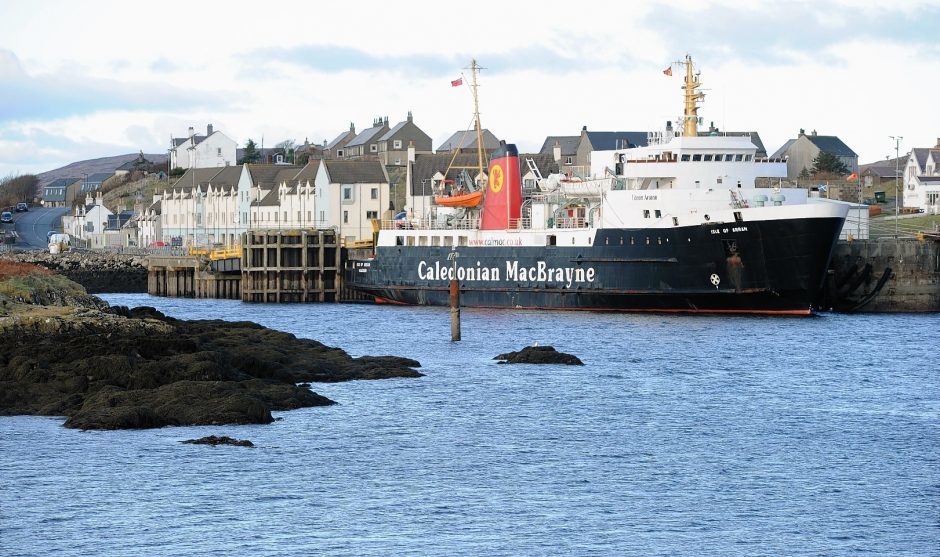 Concern has been raised after days of cancelled ferries led to a shortage of fresh food on Barra.
Western Isles MSP Alasdair Allan said several "anxious" islanders had been in touch about the problems.
The mainland ferry from Oban was last able to dock in Castlebay on Tuesday with supplies, with a return sailing the next day.
The cancellations have been caused by high winds and a sea swell of more than 16ft.
The Oban route is normally sailed by the MV Isle of Lewis but the ferry is currently in dry-dock.
It has been replaced by the MV Isle of Arran which has been stormbound in Oban.
CalMac said swapping in another ferry had been considered – but the conditions meant it would not have made a difference.
Conditions are expected to improve and a sailing should be able to reach Barra today.
SNP MSP Mr Allan has raised the issue with Humza Yousaf, the Scottish Government's minister of transport and the islands.
Mr Allan said: "Earlier this morning I spoke to the transport minister, Humza Yousaf MSP, about this, and remain in touch with CalMac to see if a solution can be found urgently.
"With fresh food and vegetables beginning to run out at the shops in Barra, and difficulties for the fishing industry to get produce to the mainland, this is not a situation which people in the island can be asked to tolerate much longer.
"I hope that a solution can now be found to alleviate this situation."
On Barra residents were generally accepting of the situation – but Roddy Maclean of Castlebay grocers AC Maclean said: "There has been times they could have sailed so that's frustrating."
He added: "At the moment they've got the oldest and slowest boat serving the island furthest away and it obviously can't cope."
A CalMac spokesman said: "Bad weather and specifically a sea swell in excess of 5m (16ft), has prevented us operating the Barra service today.
"We have investigated the possibility of switching a vessel from another route but the conditions are such that it would not make any difference.
"We do, however, have a solution which will allow us to provide a service tomorrow.
"We regret any inconvenience but must make the safety of our passengers, crew and vessel a priority.
"The reshuffle of the fleet to accommodate the winter refit period is always a challenge but we do everything we can to maintain a full service with the resources available."
He added two ships will be put on tomorrow to ease the backlog.