First Minister Nicola Sturgeon yesterday hailed the £19.5m "beautiful restoration" of an iconic Outer Hebridean castle – built by an opium baron – which houses the world's most famous chess pieces.
Lews Castle museum and hotel overlooks Stornoway.
The museum is home to six of the Lewis Chessmen – the sets which featured in the Harry Potter and the Philosopher's Stone film.
Officially opening the facility, Ms Sturgeon said it must have been distressing for islanders to see the building deteriorating and underused for many years. But the "skill and care" in the restoration had been remarkable.
"The restoration has clearly been done lovingly and to the most incredible standard," she said.
"The museum and archive is hugely impressive," adding that it was "the first Gaelic-led museum anywhere".
Ms Sturgeon said the "uniquely special attraction" will bring more visitors – 34,000 have already flocked to see it – not just to Stornoway but to the islands and was "an asset that everybody across our country can be incredibly proud of."
And as for the chess pieces she had a message for children from Uig on the west of Lewis – where they were found in 1831 – "keep digging. You might find a few more."
A king, queen, bishop, knight, warder and pawn were unveiled in July at their new museum home – part of the restoration of the 19th Century Lews Castle, which had been closed for 25 years.
The world famous 12th Century ivory chess pieces have been loaned by the British Museum, who have 82 pieces. Sir Richard Lambert, chairman of the British Museum, told the gathering today that their origins were still unknown.
But they had "magical qualities" because they were "a window into the Medieval world," which reminded people of "our connectiveness and common humanity."
He added: "We cannot say they are coming home – because we don't know where that is – but they are coming to a place that's taken them to its heart and that's wonderful."
Lews Castle was constructed in 1847 for James Matheson, who made his fortune from the opium trade. William Lever, whose family business went on to become food and household products brand Unilever, owned the castle from 1918 to 1923.
Heritage Lottery Fund, Historic Scotland, the Scottish government, European Regional Development Fund, Highlands and Islands Enterprise and Gaelic language organisation Bord na Gaidhlig helped to fund the restoration work.
The state-of-the-art museum is attached to the restored castle, which houses restaurant and event facilities as well as accommodation.
Operator Natural Retreats will soon also open five-star serviced studio apartments on the upper floors of the castle.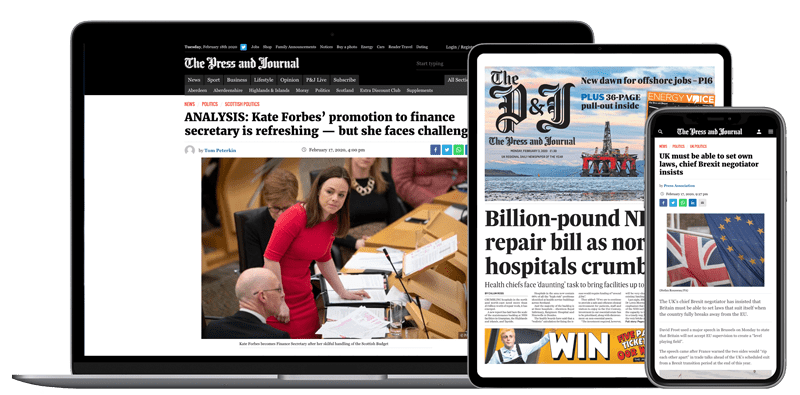 Help support quality local journalism … become a digital subscriber to The Press and Journal
For as little as £5.99 a month you can access all of our content, including Premium articles.
Subscribe