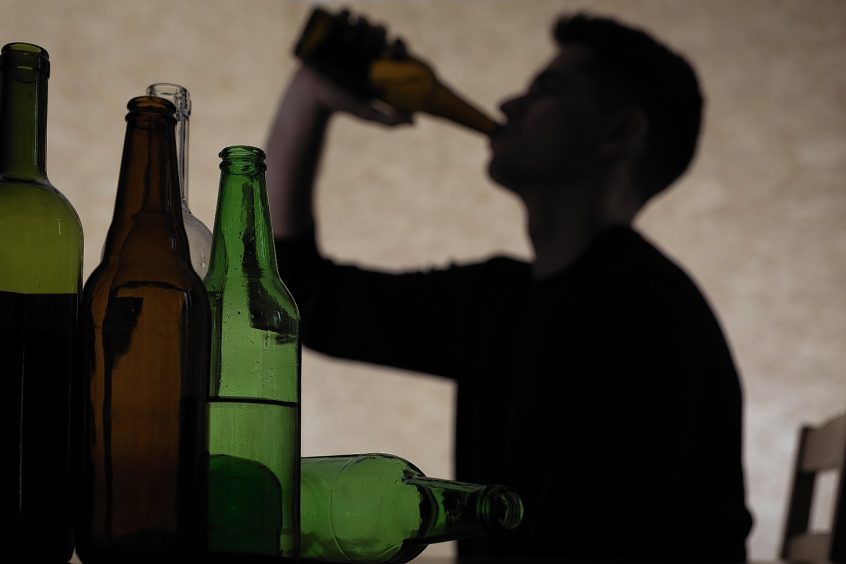 Concerns have been raised over the rapid rise of alcohol related deaths in Aberdeenshire over the last year.
Members of the licensing forum met yesterday to discuss what could be done to halt the "exponential" increase of drink related fatalities.
As a result a letter was drafted to the local authority's licensing board and proposals to launch a community-wide consultation into the matter were also discussed.
During the meeting vice-convener of the forum, Bill Duncan, said the alcohol related death rate has "been steadily increasing" since 2010.
He said: "We want to invite members of the public to the next meeting. We are concerned about the exponential increase in alcohol consumption in recent years and wish to persuade the board to consider undertaking precautions to prevent the situation getting worse."
Aberdeenshire Alcohol and Drug Partnership team leader, Wayne Gault, said 37 deaths in 2016 were related purely to alcohol.
He added: "The number would go up to between 120-150 people if you include the attributed fraction of deaths.
This is the highest number since 1979 and is against the national downward trend for the whole of Scotland."
Mr Gault said part of the problem was that alcohol is much more readily available than in the 1970s.
And he tabled a report outlining alcohol consumption numbers within 13 and 15 year-olds in Aberdeenshire.
The Scottish Schools Adolescent Lifestyle and Substance Use Survey (SSALSUS) was carried out in December 2015.
Mr Gault said that although it painted a "very positive picture of youngsters" in Aberdeenshire he was mindful there was a "normalisation" of alcohol use.
The results showed that the number of 15-year-olds who had been drunk within the last seven days was down on figures from 2013, as was the number of teens who had ever had an alcoholic drink.
It found the most common sources of alcohol for 15 year-olds in Scotland was from friends with 39% sourcing their booze from pals.
Around 27% of the children surveyed got their alcohol from home with 26% getting it from their relatives.
However, 39% of pupils in Aberdeenshire are more likely to get their parents or carer to purchase alcohol for them compared to the national figure of 24%.
And none of the children in the region said they would ask a stranger to buy it for them.
Licensing Standards officer Lauren Eastwood said she thought public engagement and education should be the way forward.
She said: "It's not just about getting into a fight on a Saturday night. Drunken people can be extremely vulnerable and can find themselves in strife. We are seeing an influx of online alcohol sales on a daily basis."