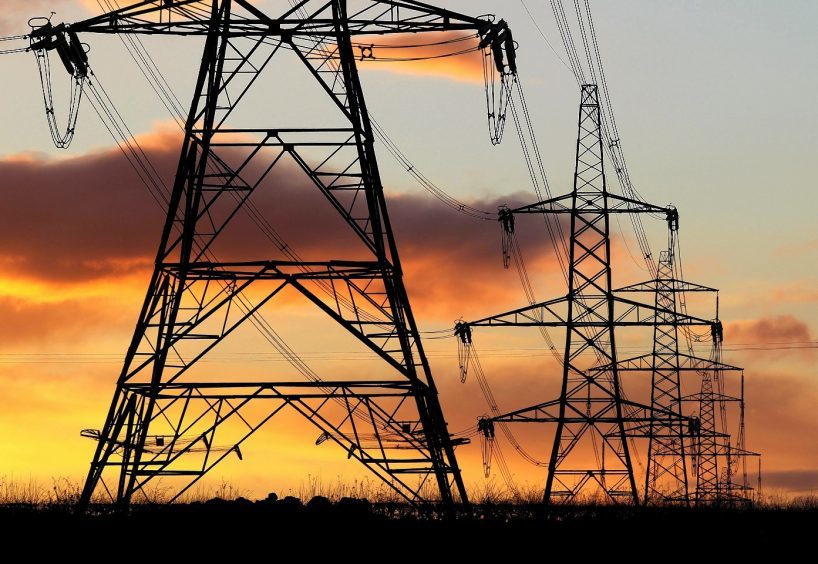 A major energy company has promised to review its options before seeking to gain approval to build a line of "super pylons" across the north east in the future.
Scottish and Southern Electricity Networks (SSEN) had devised proposals for a "corridor" of 165ft structures, which would have passed close to Bennachie, Castle Fraser and other beloved spots in the region.
But many campaigners were happy when the plans were put on hold earlier this year.
The firm had wanted to erect the pylons as part of a back-up power line between Beauly, Blackhillock and Kintore. The 100-mile line was aimed at reinforcing the connection between the Highlands and the north-east.
SSEN has pledged to listen to customer feedback and said it hopes this commitment will provide a degree of closure for those communities who have opposed the pylons project.
The move was widely welcomed by local campaigners and north-east MSP Mike Rumbles who called for the proposed plans to be altered in order to protect Aberdeenshire's iconic Bennachie landscape.
Mr Rumbles said: "This is very welcome news. SSE has done the right thing to put the minds of many local residents at ease by committing to this review.
"No-one doubts the need to expand our electricity network in Scotland, but it has to be done with the local environment and surrounding communities in mind.
"In this case, undergrounding the cables or taking the route north of the A96 would have been far better than tearing through unspoilt countryside.
"I was delighted that the National Grid decided to put a moratorium on the project in January and this is the icing on the cake."
Alexander Burnett, the Scottish Conservative energy spokesman, received a "significant" amount of feedback from constituents on the issue.
He added: "This is welcome news and should provide some comfort for the communities that would have been affected by this project."
David Gardner, Director of Transmission for SSEN, said: "Whilst we remain confident in the robust approach we have taken in planning the reinforcement and the conclusions we have reached so far, we recognise the degree of opposition in the local community, particularly regarding the proposed route corridor.
"In recognition of this, as a responsible developer, we have taken the decision to commit to review the options, initially in consultation with statutory stakeholders, if we return to the project in future years."