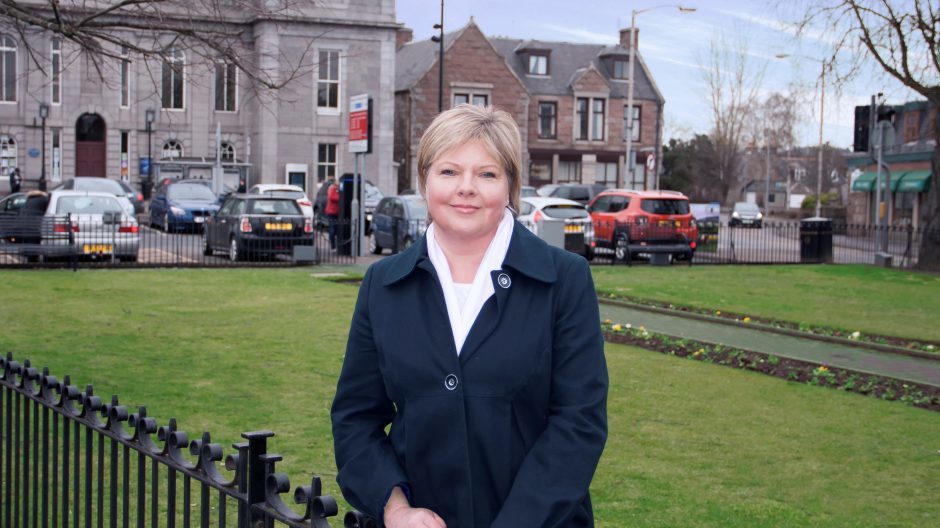 An Aberdeenshire businesswoman has announced today her decision to stand in the upcoming council elections.
Judy Whyte, partner at Mitchell's in Inverurie has declared that she is registering to stand as a prospective candidate for the local Council elections on May 4 for Inverurie and district.
Standing as an autonomous, politically non-affiliated candidate, Mrs Whyte has been involved in volunteering in the local community for many years, most recently as a member of the Inverurie Business Association.
The mum of three said: "I am passionate about my home town of Inverurie where I was born, educated, worked and still live with my family running our family's fourth generation business Mitchell's along with my husband Keith.
"I have done so many things voluntarily over the years, so this just seemed like the next natural step – to take things a little bit further."
Mrs Whyte sees the Councillor role as one of facilitating – listening to ideas, presenting the case, and getting the key people engaged to find a solution, adding: "I want to keep Inverurie at the forefront of Aberdeenshire towns through progress on key projects such as the new health centre, new transport hub, new sports complex, new schools as well as the Inverurie Business Improvement District (BID) Project.
"To get the best we can for our town by being an effective, can-do community working together for the common good – and championing civic pride and community values."
She adds: "I think teamwork is vital and encourage people to speak to their local Councillors and share their ideas.
"It is so important to get out and vote in the local elections for Council as those elected are the voice of the local people and community at Aberdeenshire Council.
"This is why I want to get involved and I will listen to, and represent, you – the people who live in Inverurie."