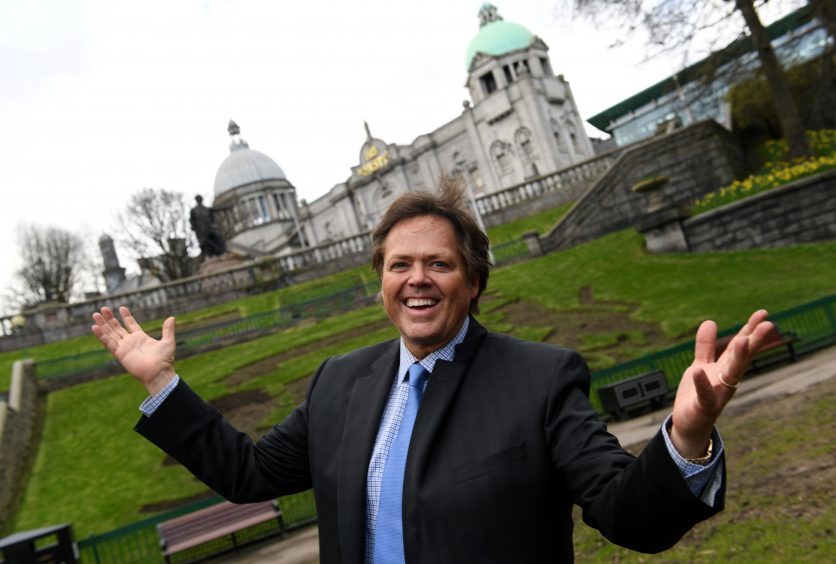 Music legend Jimmy Osmond isn't a long-haired lover any more.
But he is relishing becoming Abanazar from Aberdeen when he stars in this year's Granite City pantomime, Aladdin.
The 55-year-old, the youngest member of the world-famous Osmond dynasty, was yesterday unveiled as the star of the pantomime at His Majesty's Theatre, which will run from December 2 until January 7.
The singer, who shot to fame with the hit single, Long Haired Lover from Liverpool, has been cast as the villain in the show, and it's likely his most famous chart smash will be reworked with a twist of something wicked.
The former I'm a Celebrity, Get Me Out Of Here contestant, who was last in Aberdeen in 2012 with sibling Wayne, Merrill and Jay for a gig at The Music Hall, said he was delighted to be bringing his wife, Michele, and children, Sophia, Zachary, Arthur and Isabella, to the city to spend their maiden Yuletide in Scotland.
He added: "I was in Aberdeen for the tour with my brothers and sister a few years ago.
"But this will be my first Scottish Christmas, and I am looking forward to bringing my family here.
"I am also looking forward to being part of the history of this amazing theatre."
"I am just hoping I won't disappoint. I've got six months to brush up on my Doric.
"Now we'll just have to see if it snows or if I'll be able to play golf."
Despite his jolly demeanour and beaming smile, this won't be his first time as a bad guy, and he is savouring the opportunity.
He said: "I like being a baddie. When I played Captain Hook, nobody thought I could be the bad guy, but the kids were crying, my own kids were crying! It was great! I love it when they boo."
And although he's excited about Christmas in Scotland, it's unlikely Mr Osmond will stay on for Burns Night having previously sampled haggis.
As he explained: "I have had haggis before. I had it on the Burn's Night holiday. It was alright….after they picked me up off the floor!"
Starring alongside Jimmy will be River City actor, Jordan Young, who will play Aladdin, and writer and dame Alan McHugh, who will be A-ladd-in tights as Widow Twankey.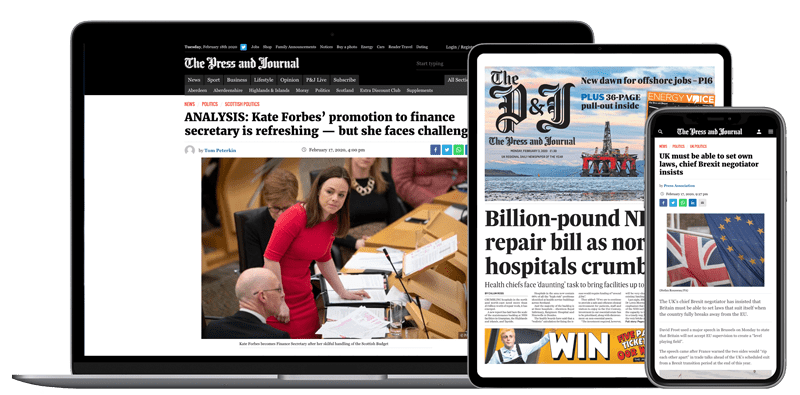 Help support quality local journalism … become a digital subscriber to The Press and Journal
For as little as £5.99 a month you can access all of our content, including Premium articles.
Subscribe