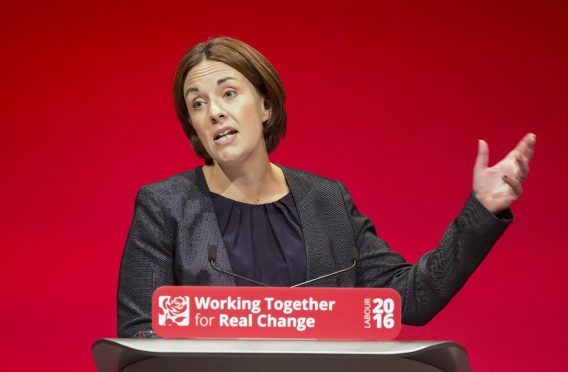 Kezia Dugdale has vowed to carry on as Scottish Labour leader even if her party suffers a complete wipe-out at next month's General Election.
Ms Dugdale said she indented to stay on "no matter what the outcome" of the vote on June 8 – even if the party lose their one remaining MP in Scotland.
Current opinion polls suggest Labour will finish in the polls behind both the SNP and the Conservatives north of the border.
During an interview with BBC Radio Scotland's Call Kaye programme, Ms Dugdale was asked what kind of result it would take for her to resign as party leader.
She answered: I'm not going to even countenance that until the next Scottish Parliament elections. I've signed up to do a job for five years, that's what I'm going to do."
Host Kaye Adams then asked whether she would stay on even if the party was left with no MPs in Scotland.
Ms Dugdale replied: "No matter what the outcome of that election I'm here for a five-year job."
Asked what success would look like in Scotland, she said: "I want to make progress in Scotland, I want to win more seats, I want to reduce the majority of SNP MPs in many other seats.
"The reality is in the vast majority of seats across Scotland's central belt, it is the Labour Party that stands a very strong second to the SNP."
Pressed on how the campaign was going she added: "I would give it a six or seven [out of 10] with three weeks to go."
Scottish Tory deputy leader Jackson Carlaw jumped on Ms Dugdale's admission to claim that the party were not in a strong enough position to "stand up" to the SNP.
He said: "If even the leader of the Scottish Labour party ranks Labour so poorly, why should people in Scotland give Labour a chance?
"Kezia Dugdale's frank admission is only reflecting what people can see. Labour is in a mess and can't stand up to the SNP in Scotland."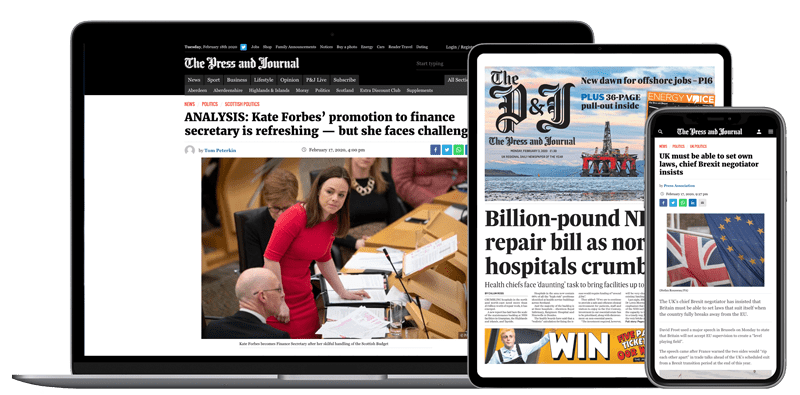 Help support quality local journalism … become a digital subscriber to The Press and Journal
For as little as £5.99 a month you can access all of our content, including Premium articles.
Subscribe