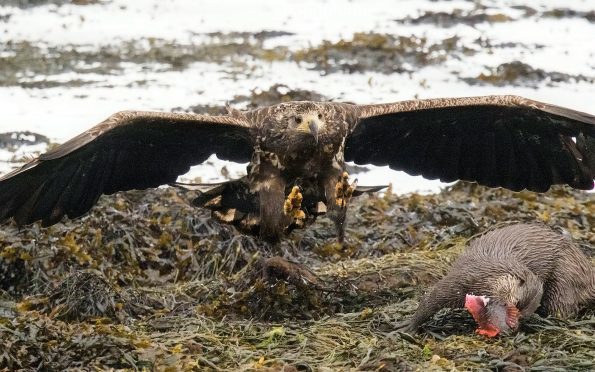 These breathtaking pictures capture an eagle and an otter battling it out – over a fish supper.
The otter was happily munching away on the banks of a Scottish loch when a juvenile White-tailed eagle tried to steal its catch.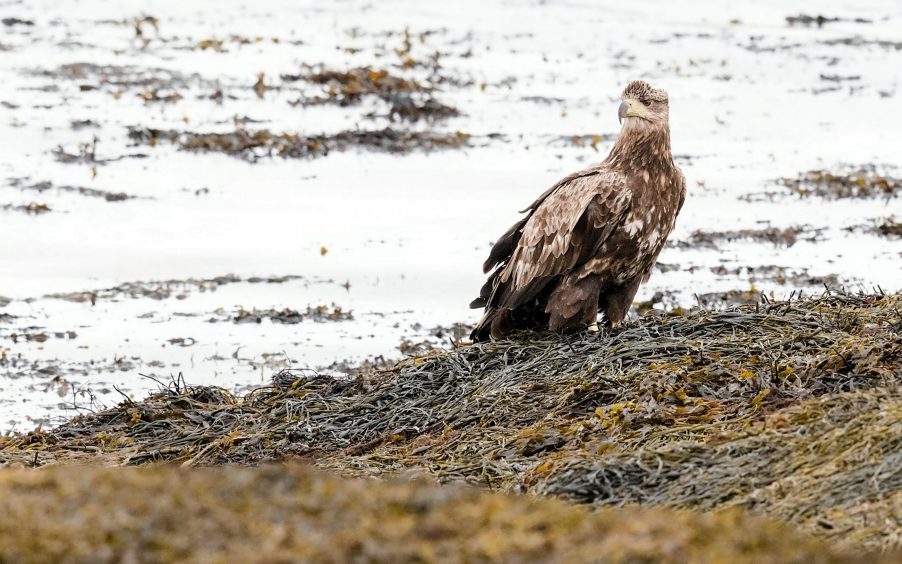 But the brave mammal refused to hand it over – and deftly avoided the bird's talons as it repeatedly dive-bombed the banks.
After three unsuccessful swoops the eagle – with an 8ft wingspan – gave up and flew off.
Photographer Martin Clay, 31, who captured the moment on Mull, said: "What unfolded was truly astonishing and probably my greatest wildlife encounter ever.
"Unlike school bullies stealing a weedy kid's lunch, the otter just flicked his head 'Matrix style' out of the way without a care in the world.
"After three unsuccessful attempts the eagle gave it up as a bad job and flew off to harass something else, whilst the otter enjoyed the remainders of its fish."