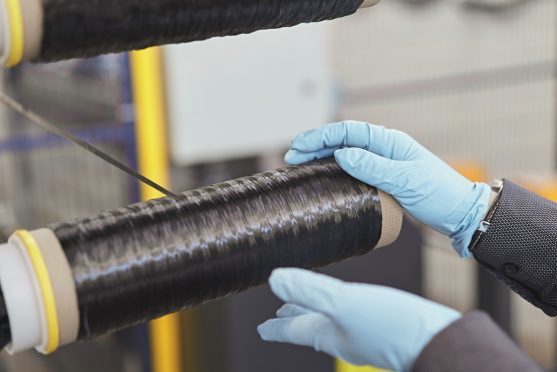 Staff at a Highland manufacturing plant are leading a research and development project to produce lightweight parts for the automotive industry.
German-based SGL Group's Muir of Ord carbon fiber making facility has a key role in the £2.8million programme, which also involves car maker Jaguar Landrover.
Carbon fiber composite raw materials from the plant are being used to develop new designs for components for existing car models.
The company said its involvement in the research would be of benefit to all its customers in the industry and in other areas.
The 18-month Thermoplastic Overmoulding of Structural Composites for Automotive Applications (TOSCCA) project has received £2.1million backing from government-funded innovation agency Innovate UK.  SGL Group, whose new lightweight application centre in Meitingen, Germany, is also involved in the research, received £600,000 from the agency
Grant Andrews, SGL Group's technology manager in Muir of Ord, said: "With TOSCAA our expertise in using carbon fibers in thermoplastic composites will grow and it will enable us to improve our support for all our customers using carbon fibers in the automotive sector as well as in other innovative applications.
"Thermoplastic components combine important advantages such as short cycle times, weldability, repairability and recycling."
In all eight companies and research bodies are involved in the project, each providing a different area of expertise.  Also taking part are Surface Generation, Engenuity, Nifco, LMAT UK and the universities of Nottingham and Sheffield.