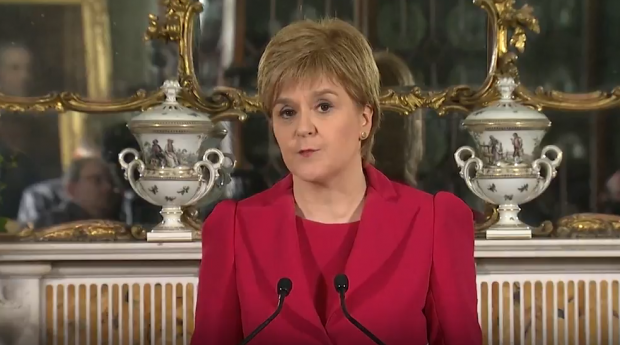 Nicola Sturgeon has called on opposition parties to abandon the Tories' "reckless" pursuit of a hard Brexit.
The First Minister said Theresa May had caused "chaos" by calling a snap General Election and urged MPs to back single market membership for Scotland and the rest of the UK.
She claimed the Prime Minister had lost all authority following yesterday's vote and said the damage the Conservatives had done to the country "cannot be overstated".
The SNP leader accused the Tories of putting party ahead of country and said the Scottish government would look to provide the stable government the country needs.
However, Ms Sturgeon did concede that plans for a second independence vote had "undoubtedly" been a factor in the SNP losing 21 of their 56 seats at Westminster.
It comes amid speculation the First Minister could look to put a new vote on Scottish independence on the backburner.
Analysists have pointed to plummeting personal approval ratings for Ms Sturgeon and falling support for independence among Scots voters.
Asked whether she would look to shelf the matter for the time being, she said: "We will reflect on these results and we will listen to the voters," but added that "these are not the conditions" to rush to judgements.
Ms Sturgeon declined to delve further into the matter of a second independence referendum at the current time but said she will speak more on it in the coming days.
She added that she will take time to reflect on all the factors in this general election, saying "it is important to take a pause".